Wisconsin Football: 3 Things James White Will Do Better Than Montee Ball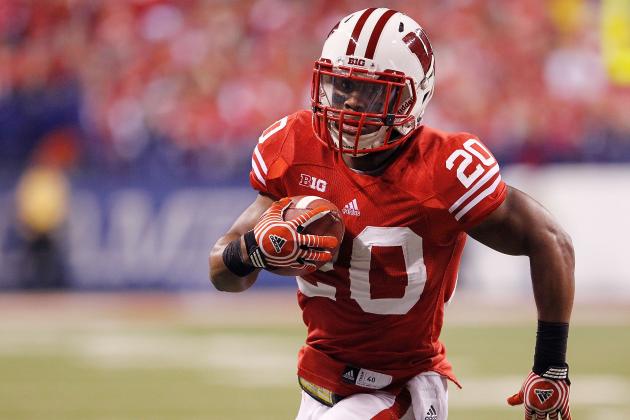 Gregory Shamus/Getty Images

Everyone is eager to see what the Wisconsin football program will look like this upcoming season not only because of the changes Gary Andersen is making, but because James White will be replacing Montee Ball at running back.
For the past two years, Montee Ball was the feature back in the Badgers' backfield while James White has spent all three of his years at Madison as a backup. Believe it or not, White's most successful season in red and white was his freshman year when he topped the 1,000-yard plateau, rushing for 14 touchdowns and averaging 6.7 yards per carry.
Even though White has never had to carry the entire load like Ball, he has already had a great deal of success at Wisconsin. Perhaps he won't match the production of Ball in his final collegiate season, but there are different specialties that White brings to the table.
Continue on to find out three things James White will do better than Montee Ball.
Begin Slideshow

»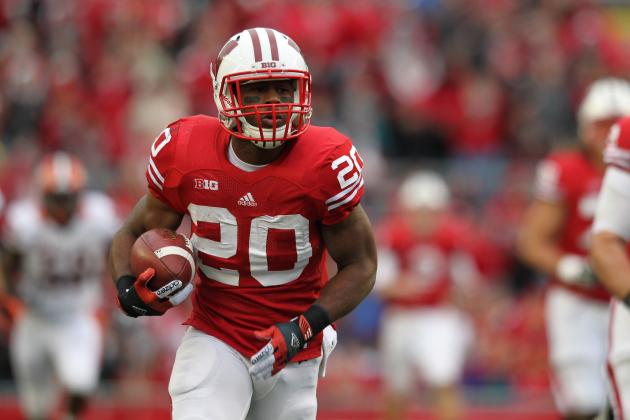 Brace Hemmelgarn-USA TODAY Sports

White has never been an every-down back, and he probably won't be in his senior season with the likes of Melvin Gordon on the roster, but that allows him to impact the game in different ways.
Last season, we had the privilege of witnessing that on full display. White saw opportunities taking direct snaps in the "Barge" formation, even throwing a touchdown pass in the B1G Championship Game. He also split out wide on occasion and was a threat to make a big catch on every play.
Even when Gordon is getting his reps in the backfield, that doesn't mean White has to come off the field like Ball would almost every time he was being spelled at running back. White can impact the game in more ways than one, and while Ball was an underrated pass catcher, he mainly caught passes out of the backfield.
Whether the Badgers want to split him out wide, use him in the spread option, line him up in a traditional running set or even allow him to take direct snaps, James White can hurt the opponent anywhere on the field.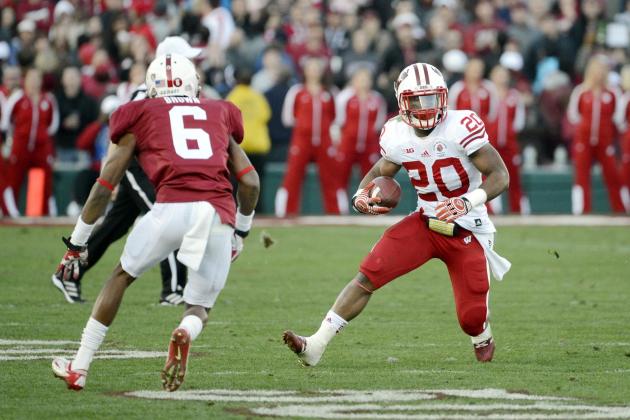 Richard Mackson-USA TODAY Sports

James White and Montee Ball do several things very well, such as use their incredible body control to change direction or use their vision and patience to find the crease at the line of scrimmage. But White is flat-out faster than Ball, and he uses his speed to hit the hole hard as well as get to the outside.
There's a reason that White was often used in end-arounds last season, and it's because he has the ability to out-run just about anybody on the football field. That ability allows him to avoid tacklers and look for an edge, and getting to the sideline can often result in at least a few extra yards.
Not only does White do damage coming into the backfield to receive handoffs, but he also gets a fair share of pitches from the quarterback. These sweeps also give White the opportunity to bounce outside, or at least give him more time to read what's in front of him and change direction if necessary.
In this regard, White will be used differently than Ball and be a much different No. 1 back than fans of Wisconsin are used to seeing.
Jeff Hanisch-USA TODAY Sports

This slide kind of goes hand-in-hand with the first two, but while both Ball and White can hit the hole with a nice burst, White can sustain that speed and break away from defenders in the secondary.
Ball had the ability to break off significant runs, but he would often be caught from behind. White has averaged over six yards per carry in two of his three seasons at Wisconsin, and that largely has to do with the long runs he has amassed.
Those big plays are what helps skew his averages, as he has also averaged at least 10 yards a reception in his past two seasons. He likely benefited from receiving less touches than Ball, but White's three-year averages are pretty impressive nonetheless, as he has averaged 6.1 yards a carry on 422 rushes and 10.9 yards a reception on 34 catches.
Where Ball was more of a traditional back whose bread and butter was running between the tackles, White will take his talents outside and have the potential to explode for a big play far more often.