Breaking Down the Best Sleeper NFL Free Agent Remaining at Every Position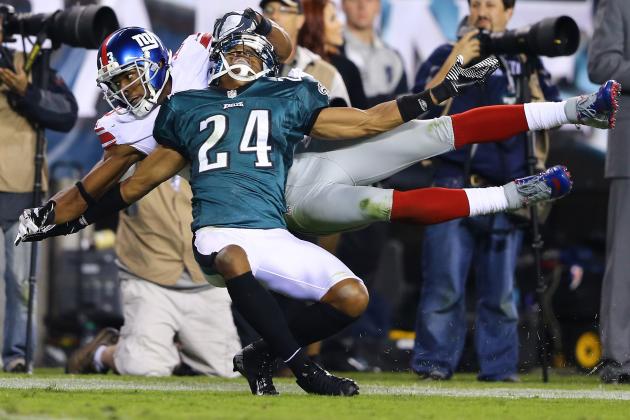 Al Bello/Getty Images
Asomugha used to be a stud... has his stock dropped enough to be a sleeper?
NFL's free-agency period has slowed down after the initial rush of excitement, but that doesn't mean there aren't values left as well as players who could be difference-makers regardless of price.
In fact, there are better values to be had now because the mad money has all been spent and yet there are still very good players without jobs.
There are players you're not thinking of right now who could be great additions for a team. Some you've written off after injuries or bad seasons; some you've never heard of before.
All of them could emerge as important parts of a team this fall.
Begin Slideshow

»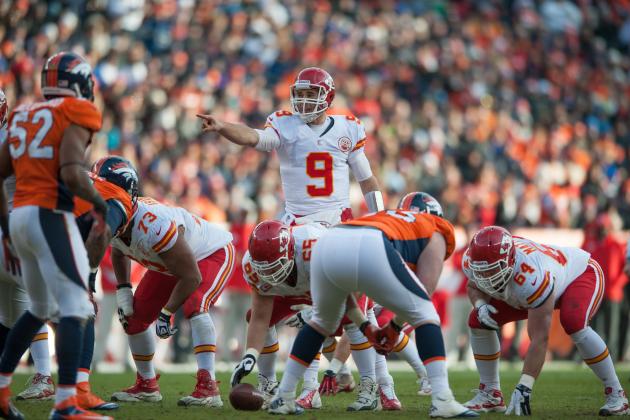 Dustin Bradford/Getty Images

Jason Campbell had been my pick here, but as reports are that he has signed a two-year deal with the Cleveland Browns (h/t NFL.com), I have to look elsewhere.
Which leads me to Brady Quinn, fresh off a backup stint with the Kansas City Chiefs.
It's easy to write off Quinn at this point after last year's dismal stats, but the Chiefs were so dysfunctional that I find it hard to imagine anyone succeeding there.
Quinn is a solid practice player, but when he steps onto the field, he seems to lose all confidence, overthink things and just freeze in general.
What he needs is a good quarterbacks coach to help him reach his peak and overcome his hesitation under the lights on game day.
We saw some advancement in Denver under Mike McCoy, though that was lost in the Tim Tebow shuffle. With more coaching like that, Quinn can continue to grow.
Given the less-than-awesome options still out there in free agency, if you're not in the Kevin Kolb sweepstakes and are willing to put some time and resources into him, Quinn will emerge as a reliable backup.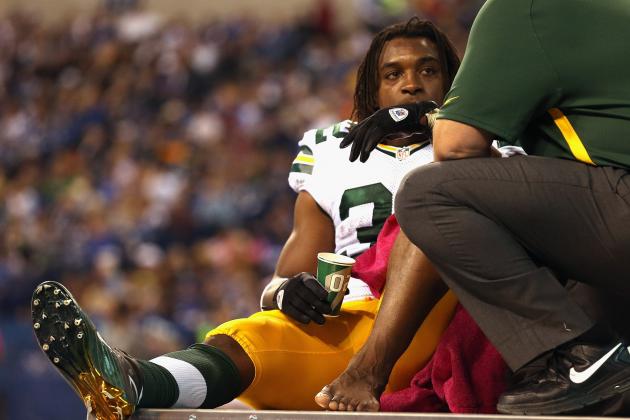 Jonathan Daniel/Getty Images

Cedric Benson is going to get overlooked because of his truncated season with the Green Bay Packers and his generally underwhelming career to date.
Most people will look at Ahmad Bradshaw as the top of this class, but Benson is the sleeper and holds the better value.
Unlike Bradshaw, Benson isn't facing questions about his constant foot injuries, though he has been banged up off and on in his career.
The question he does face is: How much does he have left in the tank? Benson is the same age as Michael Turner, who completely fell off the planet from a production standpoint in 2012.
We worry about backs who are 30 years old and older, but we've seen some players succeed even after 30 as well. Benson is a guy who came on late in his career and still appears to have more fuel in the tank.
Since Benson was hurt, it's impossible to read too much into his mere 71 carries. While his yards per carry weren't great, we also know the Packers offensive line left a lot to be desired, especially when run-blocking.
He can do better and really was well on his way to a pretty good season.
Benson isn't terribly beaten up, was productive in Cincinnati and, in the right scheme, could be productive again.
It will be interesting to see where he lands, but he has the potential for a better season than people expect.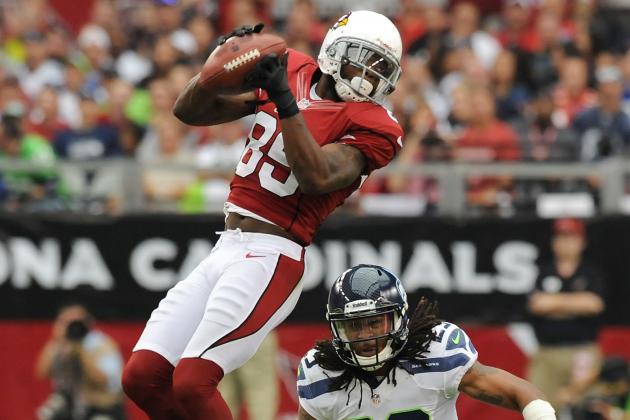 Norm Hall/Getty Images

It's really hard to judge whether Early Doucet's issues are related more to his own limitations or to those of the putrid list of quarterbacks which have infested the Arizona Cardinals offense for several years now.
I'd say it's a bit of both.
Doucet had Kurt Warner for two years, but he was a rookie the first year and buried on the depth chart both seasons.
After that it's the likes of Derek Anderson, John Skelton, Max Hall, Kevin Kolb and Ryan Lindley. That's no recipe for success, and if a potential Hall of Famer like Larry Fitzgerald struggles at times with those guys throwing passes, what can you expect from a lesser talent like Doucet?
Doucet does have the size and athleticism of an NFL starter and plenty of speed. Where he has struggled has been route running. Coming into the league needing to refine his technique, Doucet has taken a long time to round off the rough edges.
Unfortunately, it took too long in Arizona, and the Cards had more reliable prospects in Andre Roberts and Michael Floyd. He's also had some issues with drops as well, something he will have to continue to overcome.
A team that takes Doucet on as a third wide receiver will be getting a player who is just starting to peak. While he won't be a No. 1 wide receiver, his speed and overall ability make him a cheap option who could end up playing well enough to be a team's No. 2.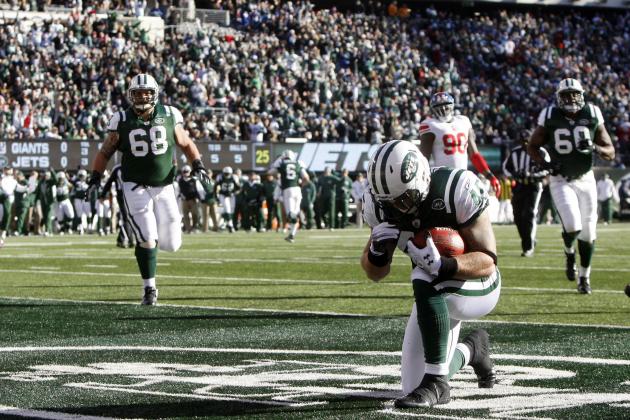 Rich Schultz/Getty Images

Josh Baker might be a bit of a cheat here since he's a tight end/H-back combination, but his versatility is what will make him so valuable.
His 2012 season ended before it even really began as he suffered an ACL tear in a preseason loss to the Carolina Panthers and was waived not long after.
The 6'3", 244-pound former Jet is a strong, athletic tight end. While he isn't going to be the next Antonio Gates or Rob Gronkowski, he can absolutely be a huge asset in blocking as well as catching the ball.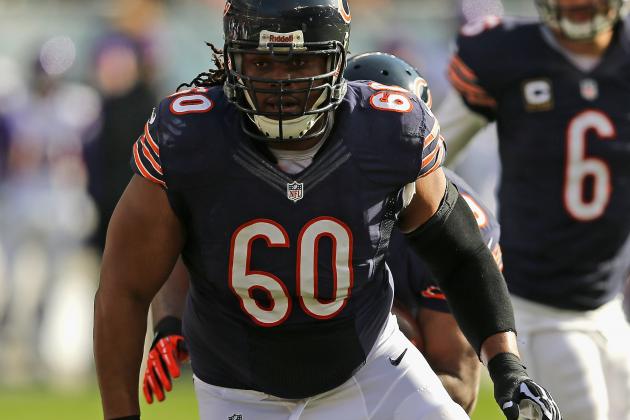 Jonathan Daniel/Getty Images

The Chicago Bears would like their guard back, but it's not looking good right now. Lance Louis is a rock-solid pass-blocker who struggled a bit in run-blocking last year.
The entire Bears line struggled in run-blocking, which was unusual as that's normally a strength for the unit—one might argue it has been the Bears' only strength most years.
That said, with Louis coming off an ACL injury, many are overlooking a very good free-agent guard. Teams are probably hesitating because of the injury, but fans will also downplay him for being part of a routinely underwhelming offensive line.
If his ACL ends up 100 percent, the team that picks him up will have a guy who can blow defenders off the line on the run and keep the quarterback upright.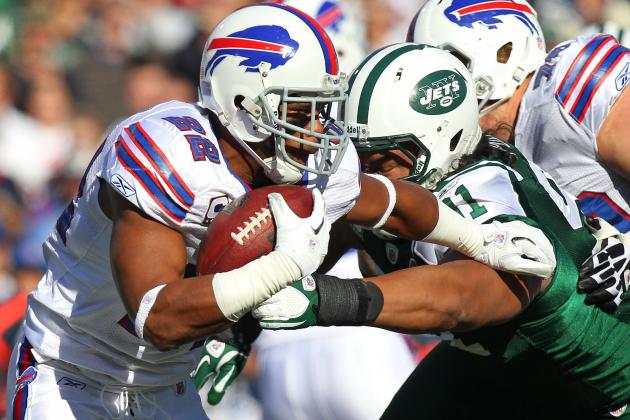 Tom Szczerbowski/Getty Images

This is why the letters "NFL" are often referred to as standing for "Not For Long."
After 2011, there was a lot of discussion among Jets fans about having to make sure Sione Pouha stayed in New York.
One back injury-plagued season later, Pouha is a free agent, cut in part because of the cap space he took up and in part because of his injury.
However, if his back can return to full health, Pouha is a very good run-stopper. While he won't single-handedly turn the defense around, he will be a great piece of it.
While he is 34 years old, he still has a little more left in the tank. There are more than a few teams that would be pleasantly surprised once he got on the field.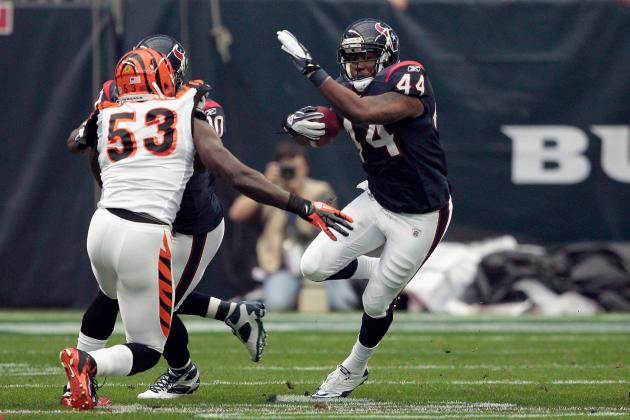 Bob Levey/Getty Images

Like so many of the players on this list, Thomas Howard is coming off an injury that prematurely ended his 2012 season—an ACL injury, in fact, which is something else he has in common with several other players we've talked about.
As far back as February, Howard's knee was doing well and did not appear to be an issue, so teams shouldn't be too worried about it.
While he missed last season, as well as a chunk of his last year in Oakland, Howard has been steadily productive. He won't wow anyone with sack totals, but in his healthy years, he averaged just over 76 tackles. Again, not mind-blowing numbers, but very solid.
Howard might fit best as a nickel linebacker given his ability in coverage, but the Bengals used him as a three-down linebacker, so we know he can do that as well.
In the end, Howard is another player with a lot of upside who people might not know much about. He'll come at a reasonable price and more than likely outplay his payday.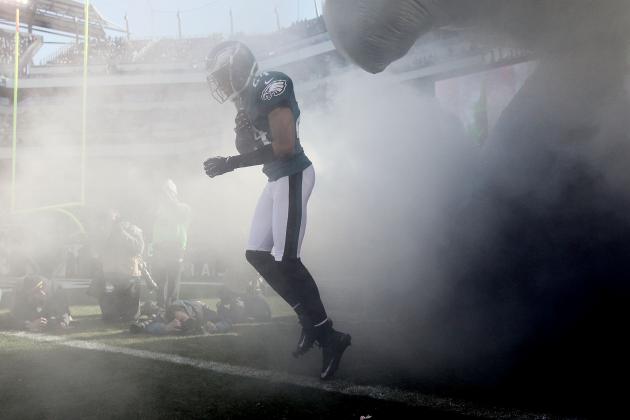 Alex Trautwig/Getty Images

Hang with me for a second here.
We all know Nnamdi Asomugha's name, so in terms of "brand recognition," he's not a sleeper.
However, for the past two years with the Philadelphia Eagles, Asomugha has played bad enough to where most fans—and some teams—see him as done.
While the Eagles overpaid for him two years ago, he's going to command a much more reasonable price in free agency. And in a more suitable scheme, Asomugha can still be very effective.
Don't put him in a defense which relies on zone coverage, as Philly tried the first year. Let Asomugha play in press-man coverage—it's what he was successful with in Oakland, and even last year, it's where he had success.
I'd admit that Asomugha has lost a step, which is a problem for a cornerback. However, he also remains one of the most technically sound defenders in the league. He's incredibly smart, and that will help make up for his lost step.
Asomugha anticipates what a receiver is doing, and that's a huge asset to a secondary.
Two years ago, he was clearly overvalued. Now? I'd say people are undervaluing him.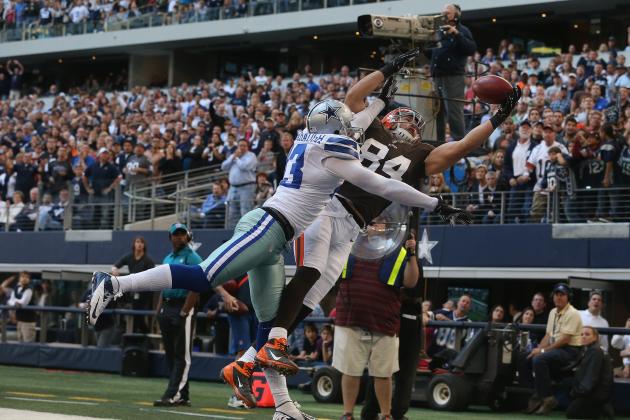 Ronald Martinez/Getty Images

Gerald Sensabaugh had a decent 2012 season and found himself unemployed in large part because the Dallas Cowboys were hurting for cap space.
A versatile, although aging safety, Sensabaugh is probably going to be a player you bring in for a year or two at the most—long enough to find a longer-term solution while also giving your secondary an immediate lift.
Just a few years ago, Sensabaugh was a top-10 safety. He doesn't have that talent anymore, but he is still solid in coverage and a willing defender against the run.
Sensabaugh has already had interest from several teams, so it's only a matter of time before the veteran gets his roster spot.
When he does, I expect him to put up better numbers and be more effective than he was in Dallas as well as be more than worth the money he'll get paid on a short contract.
Rob Carr/Getty Images

Kickers are quite often very replaceable, so it's worth noting that Lawrence Tynes has continued to kick well into his mid-30s.
Tynes made 84.6 percent of his field-goal attempts and has been through two Super Bowl runs as well—not a bad resume for an "old man."
The Giants are a little concerned that he could be too expensive to bring back, and most teams (and fans) would question why you need an old kicker when you can get one of the cannon-footed youngsters coming out of college more and more frequently.
However, if you're a team looking to make a run at a championship, a veteran kicker who will not choke on a game-winning field-goal attempt is a must.
Tynes might be old, but he has more than enough left in the tank.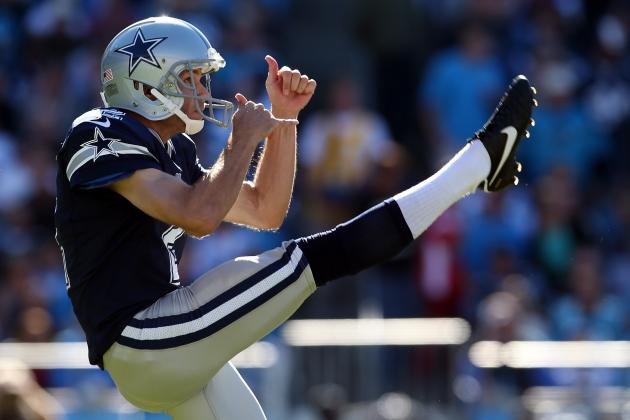 Streeter Lecka/Getty Images

Another old-timer, Brian Moorman is coming off a season in which he averaged 44.6 yards per punt and netted an average of 38.9 yards.
That means he's punting the ball deep and high, giving his teammates time to get downfield and contain the return team.
For free-agent punters, you're not usually spoiled for choice, but even if you were, Moorman is an excellent choice for any team.
Last year, out of Moorman's 56 punts, the Cowboys downed 22 of them inside the 20. That gave them the opportunity to pin the opposition deep and try to put their own offense in advantageous starting position.
While the Dallas defense couldn't do that often, it wasn't Moorman's fault. Ultimately, he did what he was supposed to do.
Put him with a better defense, and he could put a team in a position to win a lot of ballgames.
Don't overlook field position. Pinning a team deep can be the difference between wins and losses in any given week.