25 Spring Football Exhibition Games We'd Love to See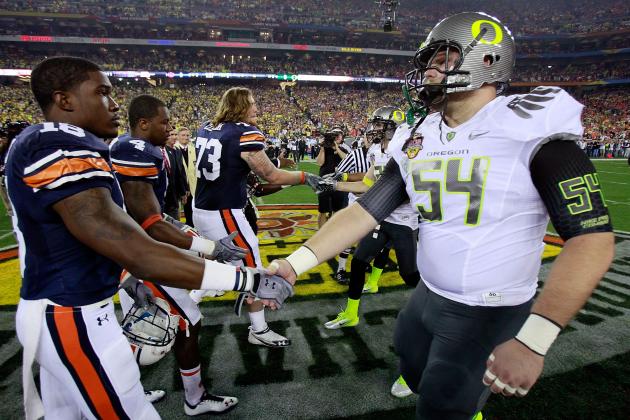 Pool/Getty Images

Forget about a college football spring game. What if teams held an exhibition game before the regular season kicked off?
Instead of practicing and hitting your own teammates, guys get to play another team and bully somebody else for a change. The score doesn't matter; it is just a chance to get the feel of what a real game feels like and provides a little more competition to spring practice, which can be pretty dull at times.
Some head coaches have even said this would be a great idea.
If this was to actually take place, scheduling that one opponent would be an issue, but that is where we come in to try and help remove some of that pressure so others don't have to worry about it.
Here are 25 spring exhibitions that college football fans everywhere would love to see happen this season.
Begin Slideshow

»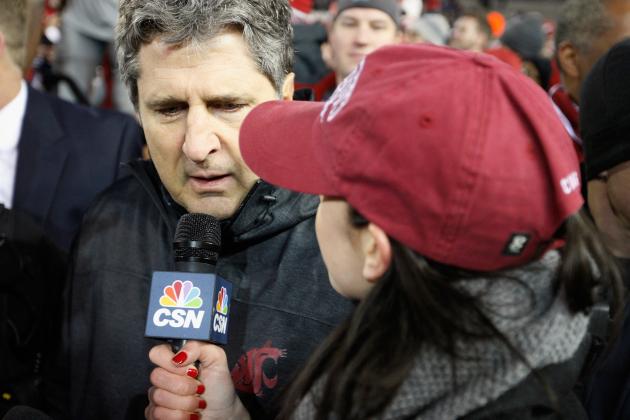 William Mancebo/Getty Images

Well, this would be a little awkward, don't you think?
Washington State head coach Mike Leach was fired from Texas Tech after handling a player inappropriately. It was something we really have never seen before in college football and the shocking news caught everybody's attention. Seeing Leach coach against his former team that he spent many years with would be a matchup worth watching.
It would also feature two of the brightest offensive minds in the game. Leach really needs no introduction, but the Red Raiders head coach is now Kliff Kingsbury, the same guy who called the plays for Texas A&M and helped Johnny Manziel win a Heisman.
Points would come in bunches if these two squads were to meet.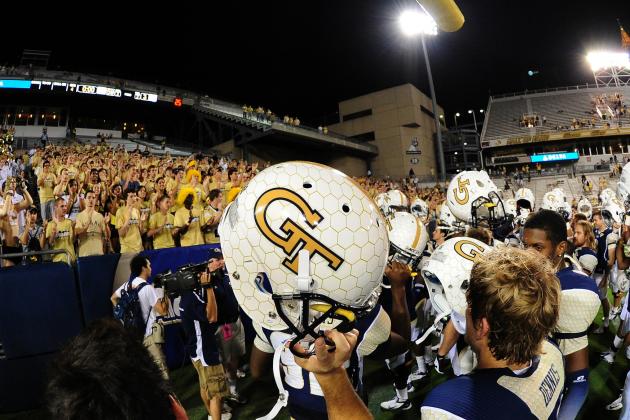 Scott Cunningham/Getty Images

The triple-option offense is somewhat becoming a dying breed in college football. The elite college football teams refuse to run it and many believe we will never see it in the NFL. However, there are a few teams that refuse to remove themselves from the offense and two of those programs are Georgia Tech and Air Force.
When you combine both of these teams' rushing statistics from last year, you end up with more than 600 yards on the ground a game. Seeing this type of matchup would be a nice change of pace, as football has now become more of a pass-happy sport that is looking for the quick big play.
This would also be helpful for both defenses, as it would give guys more reps to come together and be a disciplined unit.
It is really a win-win for everybody.
Chris Graythen/Getty Images

This would be a matchup between the two teams that have created the biggest bandwagon as of late.
After what Louisville head coach Charlie Strong did last season and the team he has returning, most are now starting to take notice and realize that the Cardinals really can be a contender. Hugh Freeze has helped make Ole Miss relevant in one short year and brought in a brilliant 2012 recruiting class.
Folks aren't ready to claim either one of these teams as a national-championship contender, but they are drawing more attention than ever before and seem to be two programs that are on the rise.
Seeing these two battle it out may help prove which school is that much closer towards turning the corner.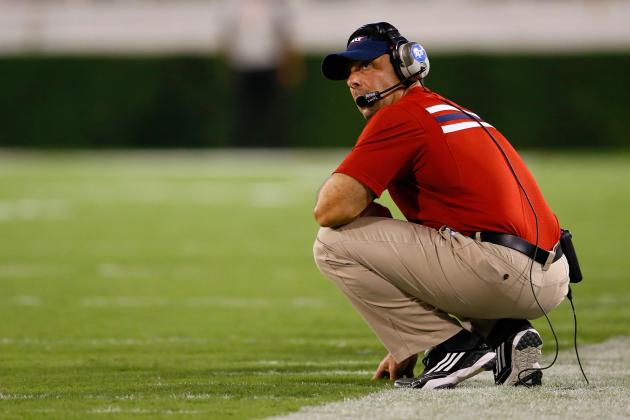 Kevin C. Cox/Getty Images

Now who in their right mind would want to watch the FAU Owls play? This is a school that would have trouble filling up a parking lot if they were giving the tickets away.
But this spring game would be worth watching if it was against the Nebraska Cornhuskers.
That Nebraska defense has hit an all-time low last year, allowing five yards a play and surrendering more than 500 yards in each of the last two games. It is FAU coach Carl Pelini that was the defensive coordinator for the Cornhuskers before taking the coaching job down in Boca Raton, Florida.
Even with the defensive struggles, I think it is safe to say Nebraska would still win. However, it would be nice to see Pelini laugh his way down the sidelines as the Cornhuskers struggle to tackle the FAU players that no other schools wanted.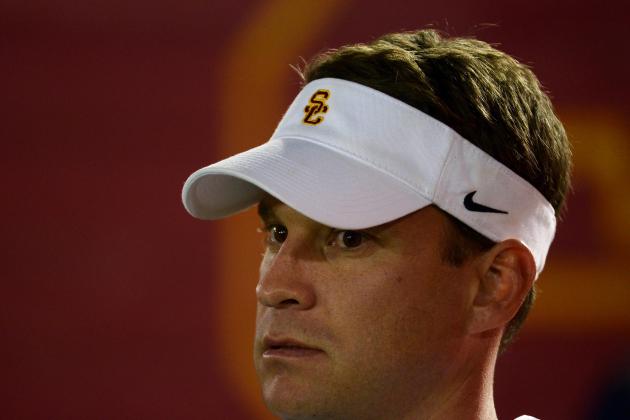 Harry How/Getty Images

Can we make this game happen, please? It would be even better if it took place in the heart of Knoxville.
The reason really speaks for itself. Lane Kiffin was the head coach of the Tennessee Volunteers for one season and said numerous times how it was his dream job. That dream ended real quick once the USC gig opened up, as he left Tennessee fans high and dry, which then resulted in fans taking to the streets.
Now if this little scrimmage was to take place, we would need extra security and Kiffin may be forced to call the plays from up above. But even then, this is a matchup that needs to happen in order for Volunteers fans to feel like they have settled the score.
And who knows, with the way USC performed last year, Tennessee may actually have a chance in this one.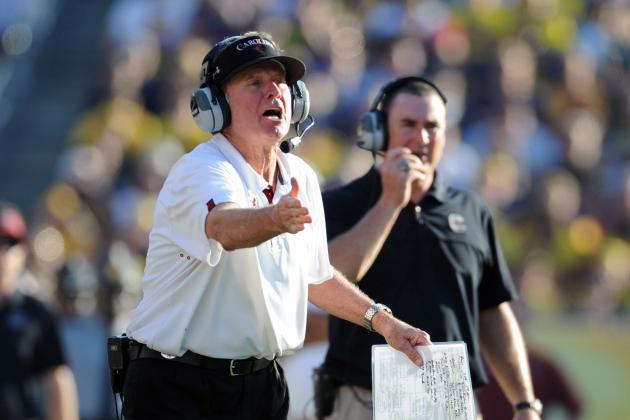 Al Messerschmidt/Getty Images

This would be an interesting meeting for two reasons.
One, both UCLA and South Carolina showed last year that both are on the rise and could end up making some serious noise this season. The other would be the fact that both feature head coaches that say what is on their mind and don't bite their tongue.
Jim L. Mora of UCLA told the world last season that he doesn't care about USC whatsoever, while Steve Spurrier is always the highlight of SEC media day. I don't know about you, but I'm a sucker for foolishness and hearing these two coaches talk after the scrimmage would provide us with comedy gold.
It's more than just the game itself; sometimes the press conferences are where the real entertainment is.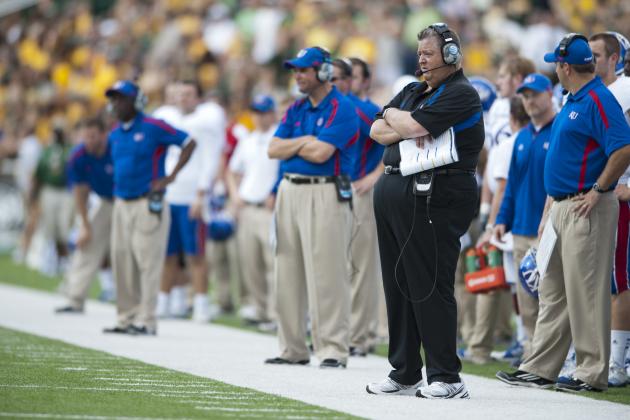 Cooper Neill/Getty Images

Oh, boy.
Head coach Charlie Weis was one of many that had tried to turn the Notre Dame program around. And like the handful that tried, he failed miserably.
Weis was the ultimate tease, as he had the great track record as an offensive coordinator and had the big name that would help bring in recruits. But after coaching the team for five seasons and putting together a 35-27 record, it was time for him to go and find employment elsewhere.
Weis has recently taken over the Kansas Jayhawks, and he isn't doing much better with that gig, ending up on the hot seat after a 1-11 finish in 2012.
I'm sure Notre Dame fans would love nothing more than to see their team kick Weis in the rear end, even if it is just a lousy scrimmage.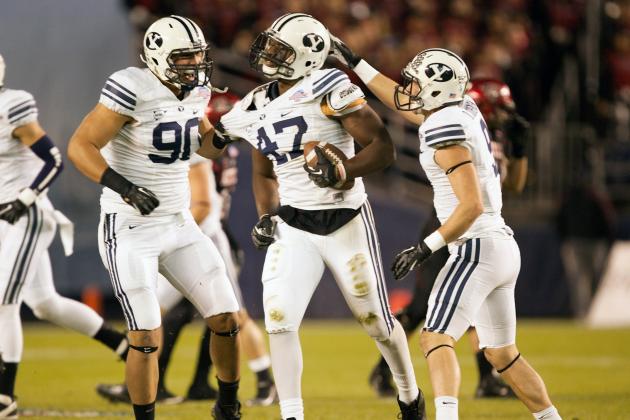 Kent Horner/Getty Images

As we already mentioned the triple-option in a previous slide, it is hard to get enough of that rare offense that few teams run. Navy is another program that sticks to its roots and it would be interesting to see how a defensive-minded team like BYU defends it.
Navy finished sixth in the country last season in rushing yards, while BYU had a defense that was ranked third in college football. Both are great at what they do, but that tricky offense always seems to throw a monkey wrench into the equation, making things a little more interesting than you would have thought.
This game wouldn't blow the doors off ratings-wise, but it would be a tight affair throughout and should keep you satisfied.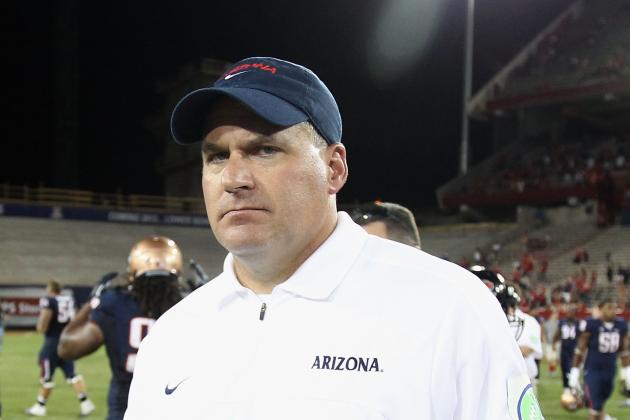 Christian Petersen/Getty Images

If Charlie Weis is going to face his former team in Notre Dame, it is only right that Rich Rodriguez reunites with the Michigan Wolverines.
Another offensive genius, Michigan thought it was going to get a coach that could not only light up the scoreboard, but produce a few victories that put this program back on top.
Instead, Rodriguez only lasted three seasons, two of which ended with a losing record.
Rodriguez is still a highly respected coach due to his spread offense and ability for his teams to score on a consistent basis. But folks in Ann Arbor never want to hear the guy's name again, and seeing him across the sidelines would be worth getting the popcorn ready when these two teams square off.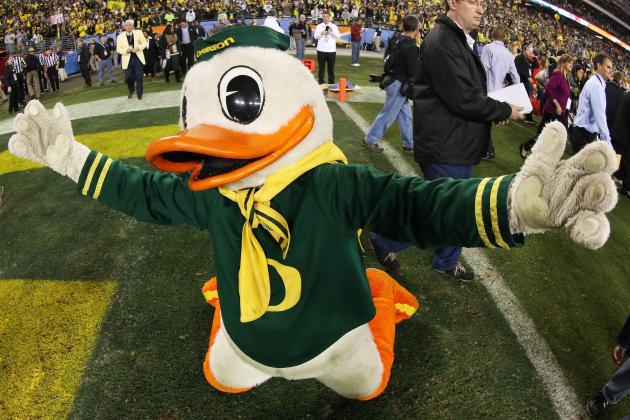 Stephen Dunn/Getty Images

A rematch of the 2010 BCS National Championship Game? Sure.
I'm pretty sure Ducks fans wouldn't mind dropping 150 points on that horrible Auburn defense from a year ago. It wouldn't make up for missing out on a chance at a crystal football, but something is better than nothing.
This game is worth watching because of the offensive fireworks we would see. We already know what Oregon is capable of, but now Auburn is coached by Gus Malzahn, who is an offensive guru in his own right and was the offensive coordinator for Auburn back in 2010.
I hope the scoreboard doesn't break in this one.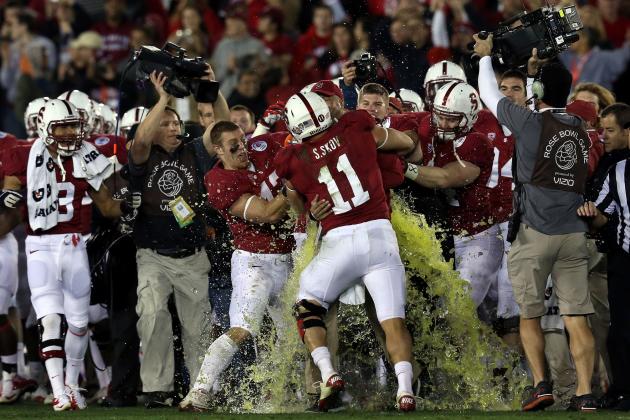 Stephen Dunn/Getty Images

OK, we are going to need somebody to record this game. We'll set the over or under to 34 on how many times the announcers discuss the academics of both of these programs.
No, seriously, did you know that Vanderbilt and Stanford are both prestigious programs in the classroom and these football players are likely to become astronauts and doctors?
Besides placing a harmless bet, these are also two teams that are making some noise in their respective conferences and will soon be known for more than studying and a high GPA.
This is all around a good matchup.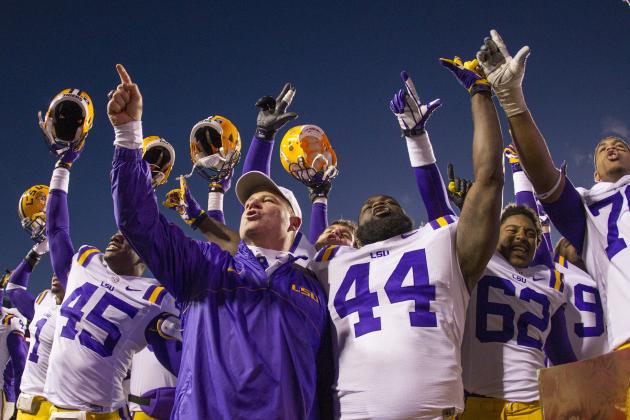 Wesley Hitt/Getty Images

Nope. LSU won't receive an intriguing matchup, just facing off against a cupcake opponent to get down the fundamentals of the game and iron out any wrinkles the team may have.
Les Miles would take this meeting in a heartbeat. It would be close to home and would be a scrimmage that doesn't draw much attention. Facing off against Tulane would be like playing one of those FCS opponents that the SEC usually schedules in the beginning of the year. Because LSU actually plays TCU for the season opener, a game like this is needed, especially with a revamped defense and questions on offense.
With LSU not having an actual warm-up game this season to slowly work its new players in, this meeting would provide that and would be beneficial to the younger players.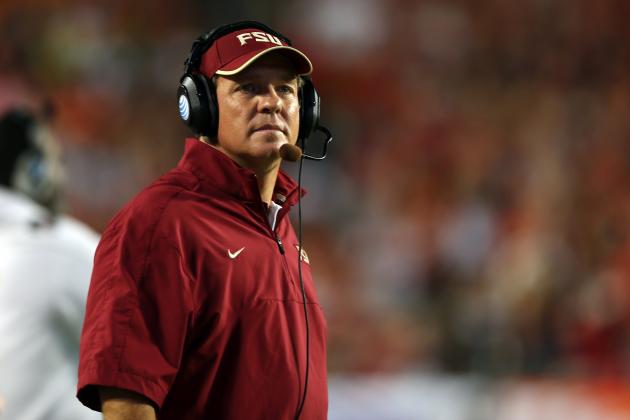 Mike Ehrmann/Getty Images

Remember when South Florida was going to become that fourth major Florida school in college football? It built a reputation of knocking off ranked teams and seemed to be only a few years away from earning its stripes and becoming that next great program.
What ever happened?
Anyway, a lot of the South Florida Bulls are leftovers from teams like Florida State. A lot of these kids played high school ball together and some even grew up together. With the friendly rivalry, you will see a heated matchup between these two Florida schools, likely getting the best out of both teams.
This one would get interesting.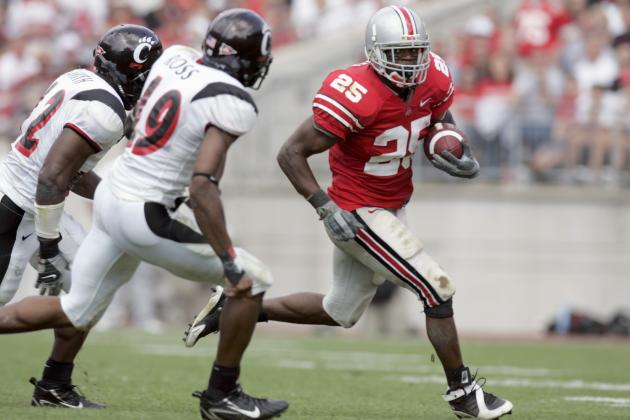 Gregory Shamus/Getty Images

These two schools have played each other three times since 2002, but there are no signs in sight of them meeting up again. It is really a shame considering Cincinnati is finally starting to build its brand football wise and is becoming a respectable team in the Big East.
Sure, Ohio State is still king in the state of Ohio, but it shouldn't be long before the Bearcats can seriously give the Buckeyes a run for their money. Cincinnati has won at least 10 games in five of the last six seasons and the talent on both sides of the ball is rapidly improving.
Seeing these two in-state schools meet again would result in an outcome that would be a lot closer than you think.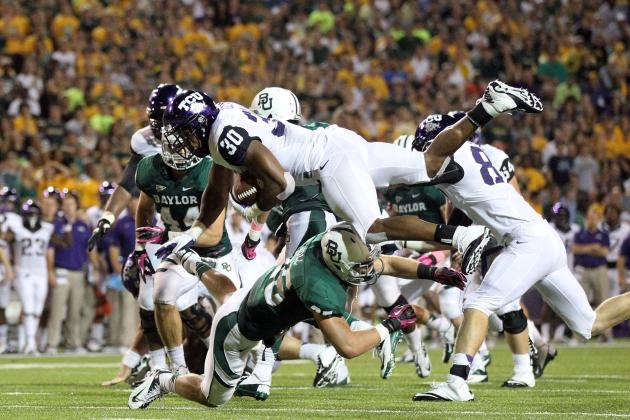 Layne Murdoch/Getty Images

Baylor and TCU may not approve this scrimmage considering this is a conference matchup that is on the actual regular-season schedule.
But who cares?
The Big 12 is still controlled by Texas and Oklahoma, but it won't be long before the Bears and Horned Frogs are kicking down the door. Both head coach Gary Patterson and Art Briles are doing wonderful jobs with their teams and should receive a lot more credit than they do from the national media.
Seeing these two upcoming Texas schools square off in a scrimmage would bring a little more attention towards both teams and remind folks that there are some new sheriffs in town.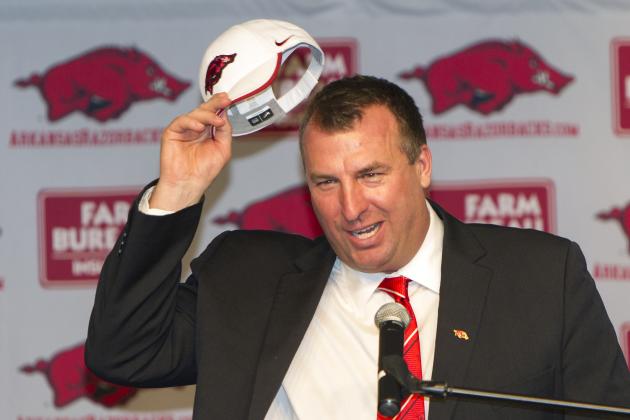 Wesley Hitt/Getty Images

If you thought Lane Kiffin coaching against Tennessee was intriguing, how about Bobby Petrino coaching against Arkansas?
The Razorbacks were poised to have their most successful season in school history last year. That was before Petrino got himself fired during the offseason and those goals and dreams were flushed down the drain.
In case you haven't heard, Petrino has since been hired by Western Kentucky, basically until another high-profile coaching job opens up.
It would be worth watching to see how Razorbacks fans treat Petrino. After all, he did do a lot for the program, but was also the reason the team fell flat on its face last year and was the laughing stock of the SEC.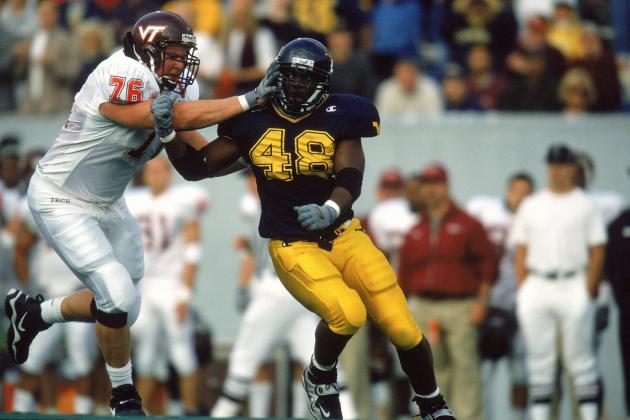 Doug Pensinger/Getty Images

When both of these teams were in the Big East, they would play each other every season. It was a matchup that was usually dominated by Virginia Tech, and a lot of the scores were enough to put you to bed.
Now that both have gone their separate ways and West Virginia has greatly improved, it is time these two meet again. Virginia Tech is still that powerhouse program under head coach Frank Beamer, while it is only a matter of time before the Mountaineers take that next step under Dana Holgorsen.
These schools haven't played each other since 2005, but a scrimmage would probably be better right now than a lot of those games that were played back in the days.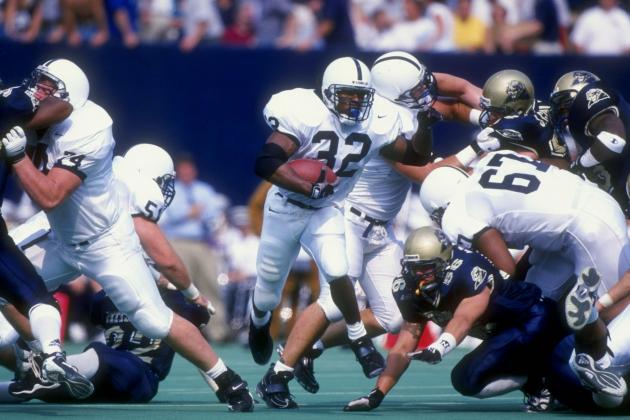 Rick Stewart/Getty Images

Before Penn State accepted an invite to the Big Ten, the Nittany Lions and Pittsburgh Panthers would play each other every year as part of the Keystone rivalry. Penn State did most of the winning between these two programs, but five of the last nine games were decided by single digits and it was meaningful to the state of Pennsylvania.
The good thing is that these two schools have agreed on playing each other four times starting in 2016, but that simply isn't enough.
Pittsburgh is better than it was a decade ago talent-wise and Penn State is in wonderful hands with Bill O'Brien calling the shots. This matchup would wake folks up and bring excitement in the month of April.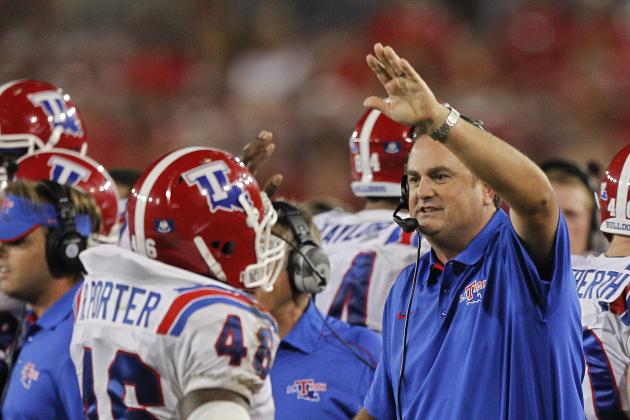 Bob Levey/Getty Images

Both have kind of separated a mini rivalry it had going in order to build each program. Louisiana-Monroe and Louisiana Tech have not played each other since 2000, and it is quite bizarre when you consider that it is just about a 30-minute drive between campuses.
Since the meetings have stopped, both schools have joined a conference after spending a lot of time as independents, and they have both made some noise by making bowl games and increasing the overall win total.
If there was ever a time to get the Louisiana scene jumping with more than just LSU, it is now. Scrimmage or not, this should generate a little bit of buzz for both teams on the rise and would help in recruiting as well.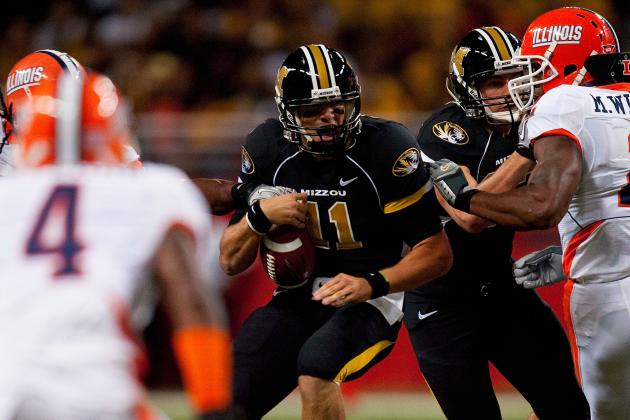 Dilip Vishwanat/Getty Images

This was one of the more friendlier rivalries in college football that quickly came to an end with Missouri leaving for the SEC. These two programs didn't play each other every season and it wasn't a heated rivalry, but it did draw interest from both fanbases and produced many close contests.
Having these teams play each other in a scrimmage would not only bring some of that excitement back, but it would also create a game-like-atmosphere for two teams that aren't exactly lighting it up lately. With Missouri struggling in the SEC and Illinois coming off a two-win season, maybe this type of game is needed to instill confidence.
It certainly couldn't hurt.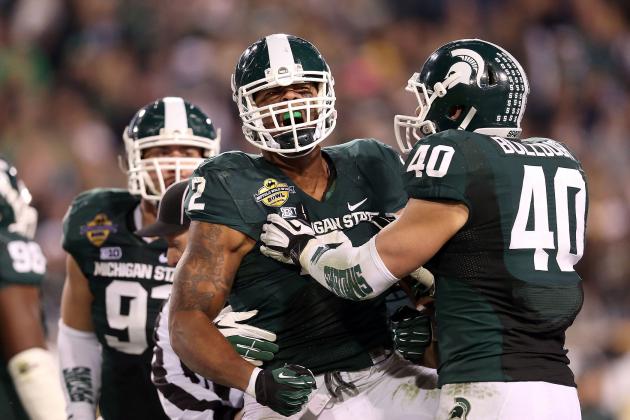 Christian Petersen/Getty Images

Save the intriguing storylines for another scrimmage game. Just give me tough-nosed defense and two teams that get after it on the side of the ball that wins championships.
Michigan State has been a defensive powerhouse since head coach Mark Dantonio took over, and it actually still doesn't get the respect it deserves. Oregon State was a pleasant surprise defensively last season and returns seven starters on that side of the ball.
These teams actually have played each other a few times, with the latest meeting taking place in 1971.
I can't think of a better time to play each other once again with both being strong defensively. This would be a tough battle that would almost make you forget that it was just an exhibition.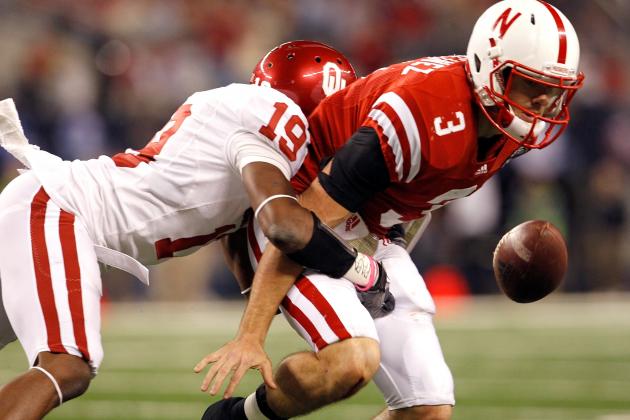 Tom Pennington/Getty Images

Remember this rivalry?
Once upon a time Nebraska and Oklahoma were both in the Big 12 and the two historic programs left it out on the field each and every time they faced off. Going back all the way to the Big 7 and Big 8 conferences, there were many classic battles between these two schools, often resulting in matchups that came down to the final seconds.
Of course with Nebraska now in the Big Ten, this rivalry is no more.
This is why we need exhibition scrimmages.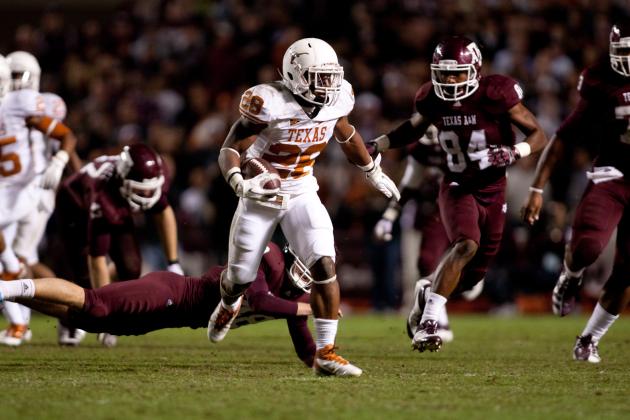 Darren Carroll/Getty Images

Oh, how the tables have turned.
Texas A&M was pushed out of the Big 12 because it wanted to have its own identity. The Aggies then ended up joining the SEC and in one short season appeared to have taken over the state. As for the Longhorns, well, there is a lot of work that needs to be done after three years of mediocrity.
Is Texas A&M the new king of Texas, or does that crown still belong to the burnt orange?
These teams will no longer play each other due to the conference realignment, but this is a meeting that you would pay good money to see.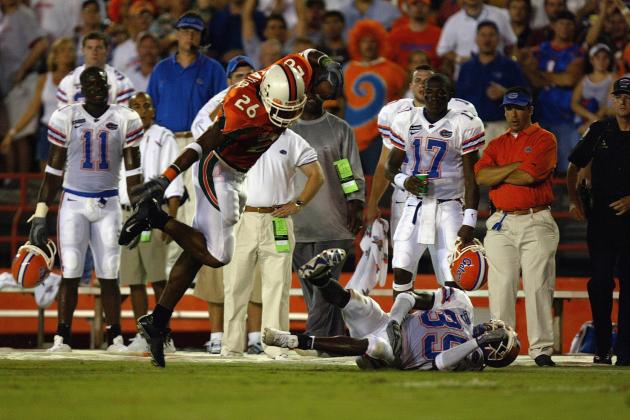 Eliot J. Schechter/Getty Images

Question: Why don't these two schools play each other more often?
Miami and Florida State play each other every season, but the Florida Gators are left out of the mix when it comes to the Hurricanes. They play each other every few years which isn't good enough if you are a fan of elite athletes and in-state rivalries.
Much like a potential South Florida and Florida State meeting, a lot of these guys know each other and would be thrilled to matchup against their buddies.
This would be more than your average exhibition game; it would draw a lot of attention and make for an intriguing matchup against two elite Florida programs.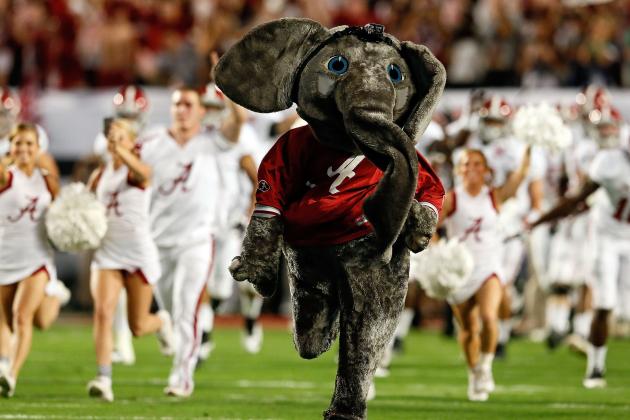 Kevin C. Cox/Getty Images

Can you think of a better matchup for Boise State?
Every season the Broncos run through their schedule and regardless of the record, they are left out in the cold when it comes to deciding a possible national champion. True fans throughout college football just want to see if the ultimate underdog can hang with the big boys. Stop assuming they can't get the job done and give them a shot.
This is where Alabama comes in to play. The defending national champions are the true test for any team and with Nick Saban at head coach, the Tide doesn't take it easy whether it is a scrimmage or not. Both of these teams would bring it with a point to prove on both sides.
This may not be the opportunity Boise State was hoping for, but it would be a start to proving that Boise State is legit.