The 20 Most Iconic Poses in Sports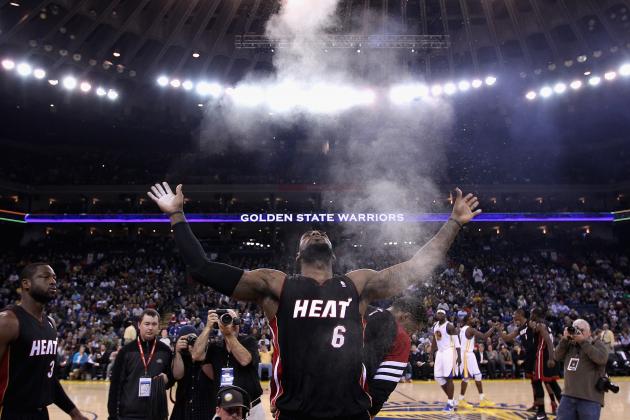 Ezra Shaw/Getty Images

As sports fans, it's not uncommon to go out in the backyard and try to duplicate your favorite player's moves.
It's safe to say that we've all tried dunking a basketball like Michael Jordan did, or tried to toss the football around like Joe Montana used to.
Imitating stars' classic poses or celebrations is another favorite pastime, which is why we're giving you the most iconic ones that we're sure we've all tried doing before.
Begin Slideshow

»
Brian Bahr/Getty Images

Started back in the late-'90s by former Broncos running back Terrell Davis, the salute has become synonymous for both Denver players and fans since.
It may not be the Lambeau Leap, but it's a cool TD pose nonetheless.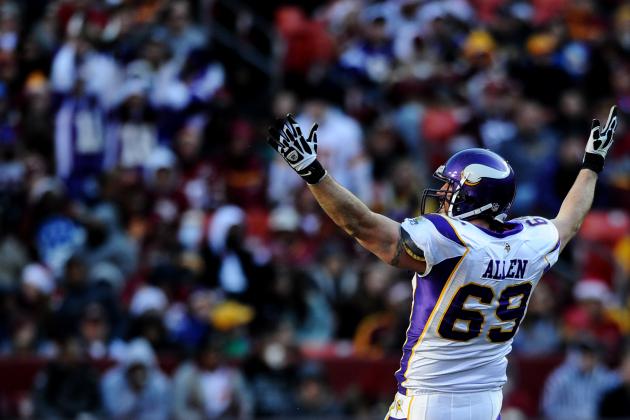 Patrick Smith/Getty Images

Jared Allen is a complete goofball, so it's not surprising that his former sack celebration took on his personality pretty nicely when he acted like he was roping a calf.
After the behemoth DE wrestled a QB to the ground, he used to flail his arms and get down on one knee with a big smile on his face.
It's a shame the league told him to stop, though.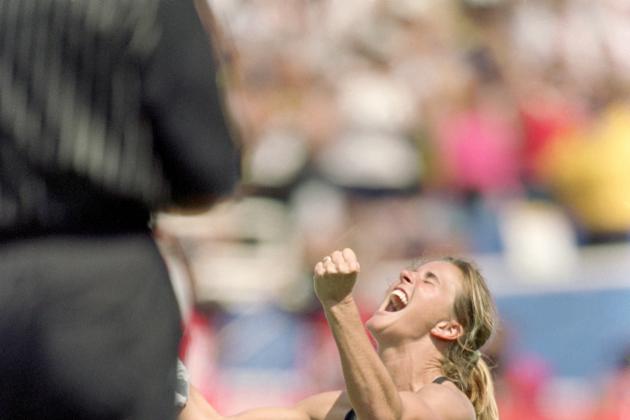 Jed Jacobsohn/Getty Images

How many people still talk about this pose following the U.S. women's team winning the World Cup in '99?
An organic display of raw emotion after scoring the final penalty kick, Chastain's name will always be associated with this moment.
Scoring a goal in a soccer match can be difficult, so when a player does it at the rate Ronaldo does, it's impressive.
Rarely one to take it easy following a score, the Real Madrid striker has given us some memorable ones over the years, but when he pointed to his thigh after scoring from distance, it's still our favorite pose he's done.
Larry Bird's classic victory finger during the '88 three-point contest may not have been in celebration of one of his three NBA championships, but it's one that's stuck with sports fans for a long time.
We love the cockiness he had of doing this after just releasing the ball, and walking away from the rack of balls.
When it feels good, I guess you just know!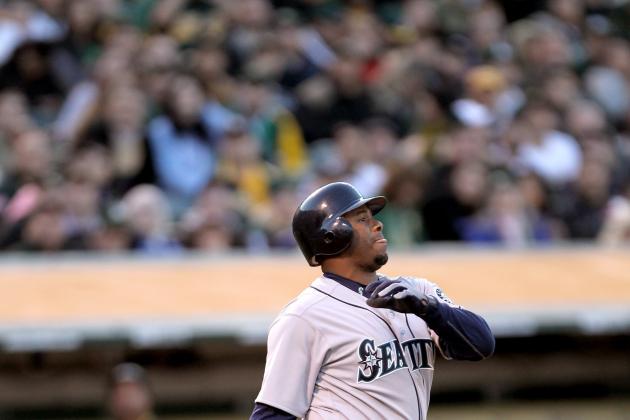 Ezra Shaw/Getty Images

There aren't too many ballplayers that have had a sweeter swing than Junior Griffey did when he played.
Crushing baseballs.
Crashing into walls.
Electrifying the sport is what Griffey did best, so it wasn't uncommon to have him admire one of his shots every once in awhile.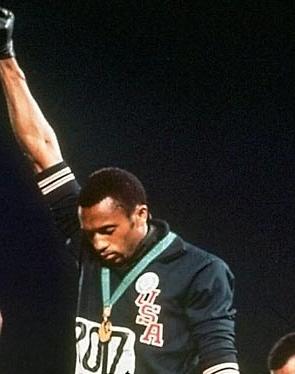 Image via rollingstone.com
Still one of the most famous moments in Olympic history, these two American sprinters raised their black-gloved fists to signify Black Power.
It proved to be costly, however, as the gold and bronze medal-winners were kicked out of the Games for the political statement.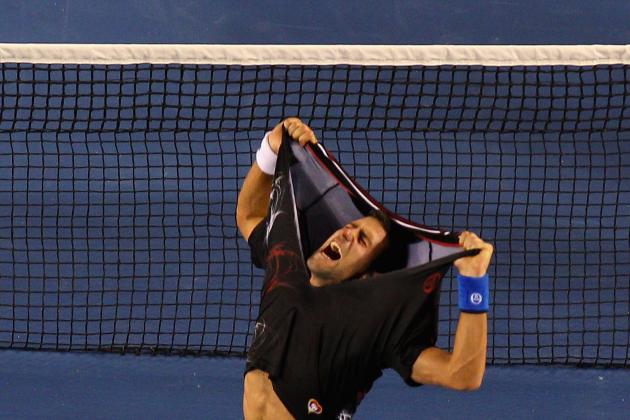 Cameron Spencer/Getty Images

Djoko may be the current No. 1-ranked player in the world, but if you watch him celebrate after most tennis matches, you'd think he's never won a match in his life.
Going all Hulk has become the Serbian's trademark now, but maybe he could tone it down just a little bit?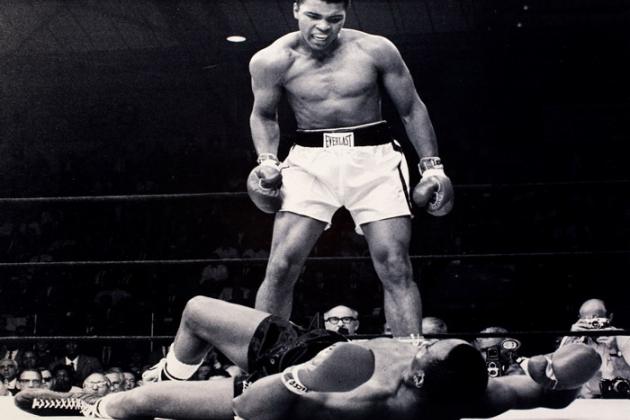 Image via ebay.com
There are probably a ton of people we know who have this picture hanging on a wall somewhere to give them inspiration.
It's not uncommon to see this famous Ali photo gracing walls of college dorms, CEO offices and desktop backgrounds.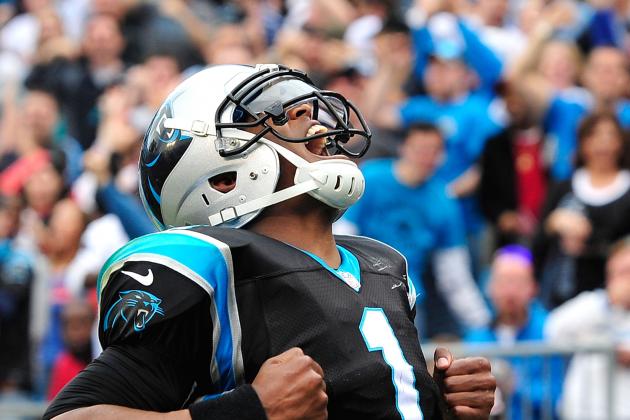 Grant Halverson/Getty Images

We get the reason why so many athletes love thinking of themselves as Superman, but which one is actually the one who can claim the nickname?
Regardless of the answer, the Panthers QB has taken on the moniker by pretending to show his chest after each TD he scores.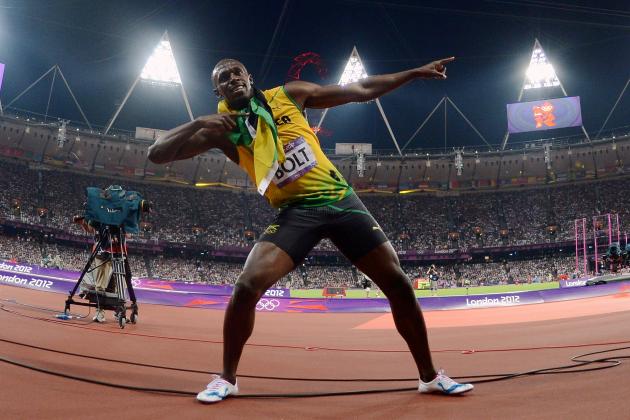 Harry How/Getty Images

As T.I. once claimed in a song that he had the "swagger of a college kid," Usain Bolt definitely has it, too, so it's not surprising that the world's fastest man flashes his own signature pose after blowing by fools on the track.
It may be tough for our eyes to keep up with him during a race, but we definitely see him after one when doing this.
Though Jordan hasn't played in an NBA game in 10 years, we all know kids these days still try to duplicate everything the guy did.
This shot over Bryon Russell to capture his sixth NBA title just happens to be his most famous moment, holding that follow-through just a little bit longer after sinking the game-winner for his final NBA championship.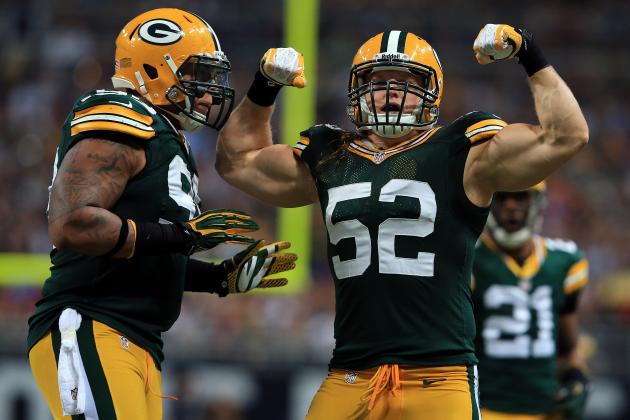 Doug Pensinger/Getty Images

Considering Matthews is a complete beast, we'd suggest NFL quarterbacks do anything they can to avoid getting hit by him.
Since that's easier said than done though, there's a pretty good chance the Packers linebacker will be flexing over them while they pick themselves up off the dirt.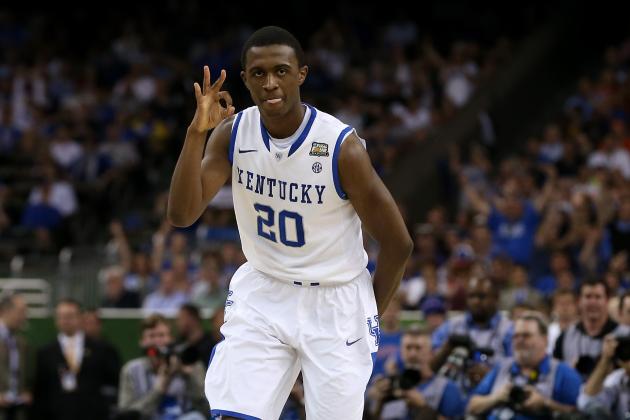 Jeff Gross/Getty Images

Graduating from UK, we stake claim that our Wildcats were the first to feature the three eyes pose after knocking down a trey.
Though we're sure some player somewhere can call it his own—and we've seen the thing spread to other players around the country—this one is clearly popular with the kids these days.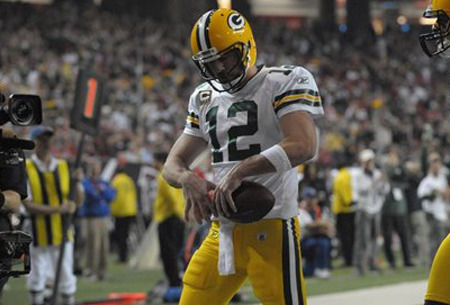 Image via theheckler.com
Just as teammate Clay Matthews has on the defensive side of the ball, the Packers QB has gained popularity for his championship-belt TD celebration.
It's become a little bit more mainstream than we all probably would have liked, but it's still a pretty cool one.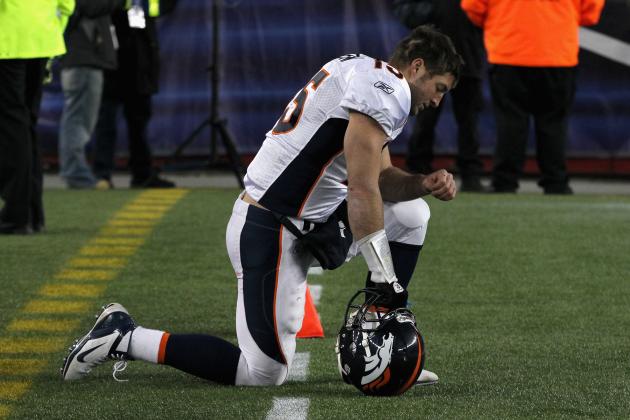 Jim Rogash/Getty Images

We all just can't help ourselves, can we?
After seeing Tebow drop to a knee while still in Denver, the Internet blew up as if Tebowing was a new phenomenon, with people doing it everywhere.
From bars to wedding receptions and even to the tops of mountains, people have stolen this pose from the current Jets' backup.
As an Ohio State fan, we still hate seeing video of when Desmond Howard struck the Heisman pose against the Buckeyes back in '91, but as one of the great celebrations in college football history, we have to pay respect to the former Wolverine.
Plus, he actually did win the bronze statue that year, so it clearly worked for him.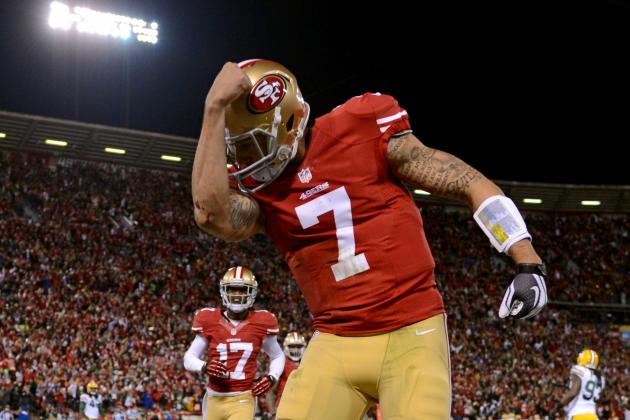 Harry How/Getty Images

The Niners' Colin Kaepernick may have blown up in popularity following a remarkable run to the Super Bowl, but it definitely didn't hurt that he trademarked his own pose for fans to associate with him, either.
As a budding star in the league, we're sure to see him posing after each TD many more times throughout his career.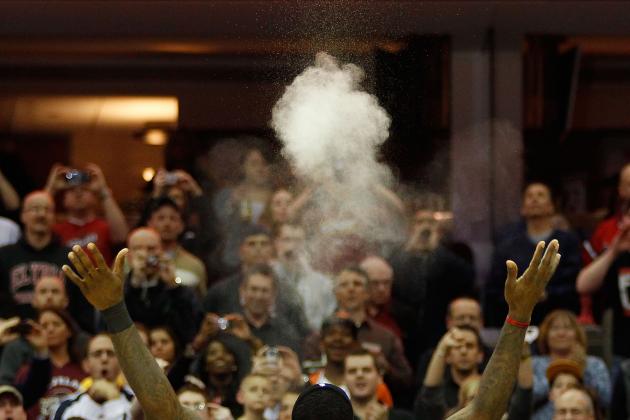 Jared Wickerham/Getty Images

Known for his trademark chalk toss before each game, LeBron's ritual has become a phenomenon for fans at arenas wanting to capture the moment on phones and cameras.
Who knows if it actually helps the dude play any better, but as good as he's been in his career, why change it up?
If you're a golfer paired with Tiger Woods when he's wearing his traditional Sunday red shirt, you probably have a feeling mixed of excitement and intimidation.
But that probably turns to straight-up fear once you see Tiger march toward the cup, raising his fist after sinking a big putt.