Top 10 NHL Free Agents: Stay or Trade Before the Deadline?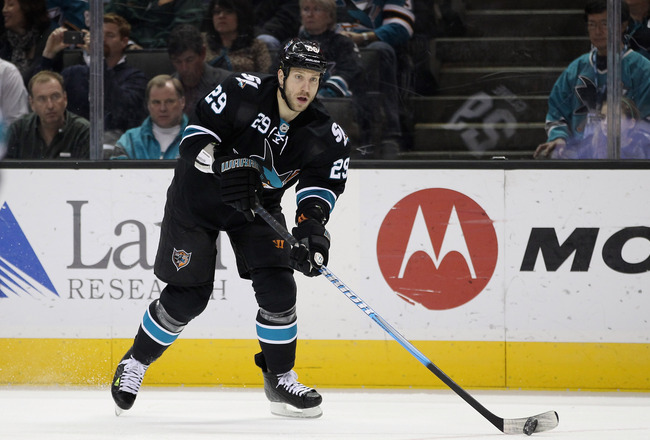 Ezra Shaw/Getty Images
The Pittsburgh Penguins kickstarted the trade deadline with their most recent acquisitions of Brenden Morrow and Douglas Murray, but what will happen with the top free agents set to hit the open market in July?
The prices of the trade market are starting to get established with each move that is made, but will forwards like Jarome Iginla and Mike Ribeiro decide to stay with their clubs, or will they be dealt before the deadline?
Although players like Teemu Selanne and Daniel Alfredsson have more prominence than some players listed here, they are unlikely to move at the deadline, and they will likely re-sign with their respective clubs or retire.
Ryane Clowe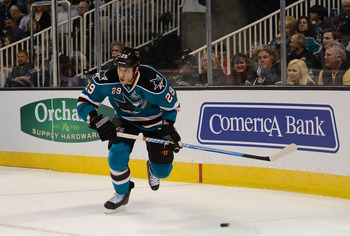 Thearon W. Henderson/Getty Images
Trade
The San Jose Sharks could be in sell mode at the deadline, and after receiving two second-round picks for veteran defender Douglas Murray, one can only imagine what Clowe would garner in a trade.
Clowe may be having a down year, but he brings truculence and toughness that is very valuable in the bottom-six.
Nathan Horton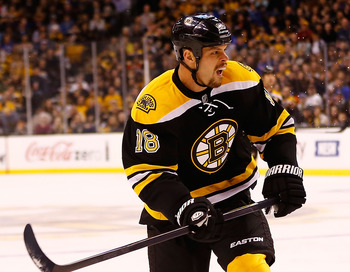 Jared Wickerham/Getty Images
Stay
The Boston Bruins are currently one of the top teams in the East, and last year they really missed not having Nathan Horton in the lineup for the playoffs.
Horton is a power forward that adds grit and skill to the lineup, and Boston will need him down the stretch. He fits very well in with the makeup of the club, so don't be surprised if he re-signs with the team once the season is over.
Brad Boyes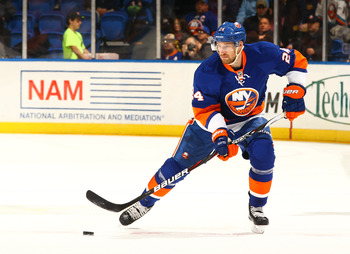 Al Bello/Getty Images
Trade
Brad Boyes is having an incredible season with the New York Islanders, but the team could get an amazing return for him given the current prices of the trade market.
Boyes is an asset that the Isles should sell high on while they can, because the return they receive will mean more to the franchise in the long run.
Mike Ribeiro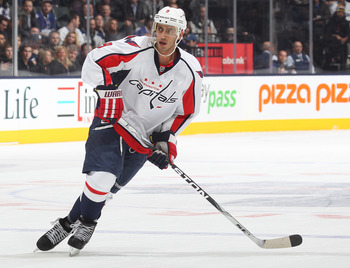 Claus Andersen/Getty Images
Trade
Mike Ribeiro by all accounts could have been the top center to hit the trade market this year, but a recent surge up the standings has led to the Washington Capitals coming within striking distance of a playoff spot.
The UFA to be is seeking a five-year extension from the Caps, and given the fact that Ribeiro would be 38 at the end of the deal, odds are George McPhee will try to cut down on term.
Ribeiro wants security and if Washington is unwilling to budge, look for them to move him at a high price.
Jarome Iginla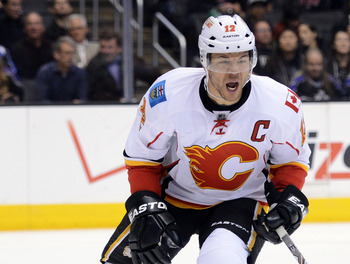 Harry How/Getty Images
Trade
Jarome Iginla has submitted a list of teams he would waive his NMC to join before the trade deadline, and the Calgary Flames can't afford to lose him for nothing.
The Flames probably should have trade Iginla a few years ago when his value was significantly higher, but he still will bring back considerable value in any trade.
Jaromir Jagr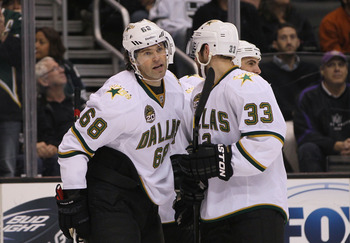 Victor Decolongon/Getty Images
Trade
Jaromir Jagr is going to carry some significant value at the deadline because Jarome Iginla can only play for one team.
Every team that is interested in adding the veteran power forward should be equally interested in adding a future Hall of Famer in Jagr.
Jagr is having a nice year in Dallas, and in a secondary role on a playoff contender he should thrive.
Sergei Gonchar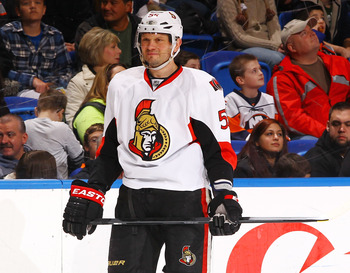 Al Bello/Getty Images
Stay
Sergei Gonchar has played well for the Ottawa Senators, and he has stepped up in the absence of Erik Karlsson.
Gonchar is an offensive-defenseman who still has a howitzer of a point shot, and he will be an asset for the Sens as they make the push to improve their playoff spot.
Given his value and his history with the team, don't be surprised if both sides iron out a small extension.
Michael Ryder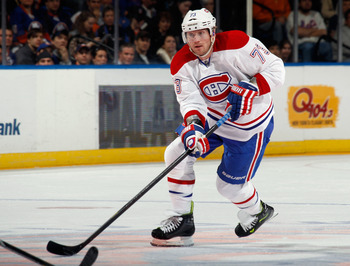 Bruce Bennett/Getty Images
Stay
Michael Ryder was acquired by the Montreal Canadiens in a trade with the Dallas Stars, and it was a move that added scoring depth to the roster.
Ryder is a skilled veteran scorer would will bring tons of value to the team. It would make sense for him to stay for the playoff run and evaluate his options after the season is over.
Patrik Elias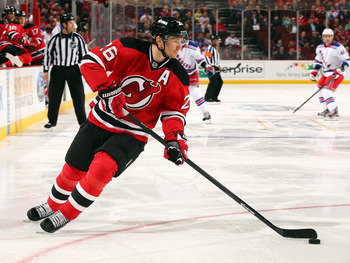 Elsa/Getty Images
Stay
Patrik Elias is one of the New Jersey Devils' top forwards, and with Ilya Kovalchuk slated to miss two-to-four weeks, they are going to need him more than ever.
Although Elias almost became a New York Ranger a few years ago, it appears he will remain a career-long member of the Devils.
Expect the two sides to eventually hammer out an extension for the team's all-time leading scorer.
Mark Streit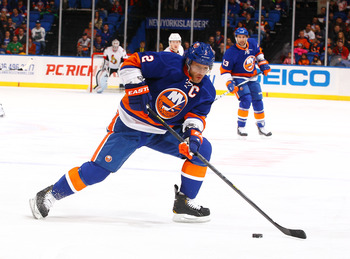 Al Bello/Getty Images
Trade
Mark Streit could be one of the top defenders on the open market before the deadline, and the New York Islanders would be foolish not to move him.
Streit is worth at least a first-round draft pick and a roster player at this point, and if a team is desperate the may be willing to overpay for the veteran offensive-defenseman.
Keep Reading