What Cleveland Cavaliers Can Learn from Remaining Regular-Season Games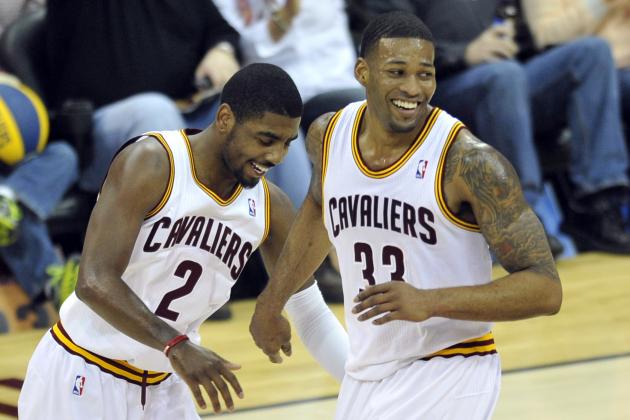 David Richard-USA TODAY Sports

Hold on there, baseball fans, your season isn't quite here yet.
There remains some basketball left to be played, even by lottery-bound teams like the Cleveland Cavaliers.
It would be easy for many to turn the TV off and stop paying attention to the Cavs this season. At 22-47, only the Orlando Magic and Charlotte Bobcats have a worse record.
To make matters worse, both Kyrie Irving and Dion Waiters are currently sidelined with injuries and may not even return at all before the season ends.
With a roster now full of young, inconsistent talent mixed in with a few reputable veterans, the Cavs aren't exactly must-see TV. That being said, there are always reasons to watch, even if you have to look a little deeper.
There are still questions that need answering before heading into the offseason.
Begin Slideshow

»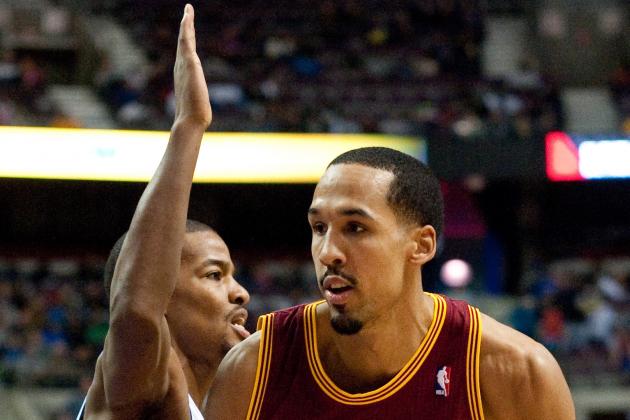 Tim Fuller-USA TODAY Sports

Livingston, 27, has been the steady hand behind Kyrie Irving at the point guard position since signing with the team back in December.
Now in his eighth NBA season, Livingston has been great for the Cavs in a backup role, bringing a wealth of knowledge and experience to the position.
Livingston will be a free agent after the season, and the Cavs need to decide if they want to bring him back and at what cost.
Starting the season with Donald Sloan and Jeremy Pargo behind Irving, Livingston has easily outplayed both in earning strong minutes with the second unit. Recently he's been thrust into the starting lineup due to the absence of Irving, and has responded by averaging 10.6 points and 3.5 assists in 30.7 minutes per game.
A good defender due to his 6'7" frame, Livingston needs to prove to the Cavs during these next 13 games that he's worthy of a new contract.
Having a dependable backup to Irving is crucial due to his injury history, and Livingston must prove he's the man for the job.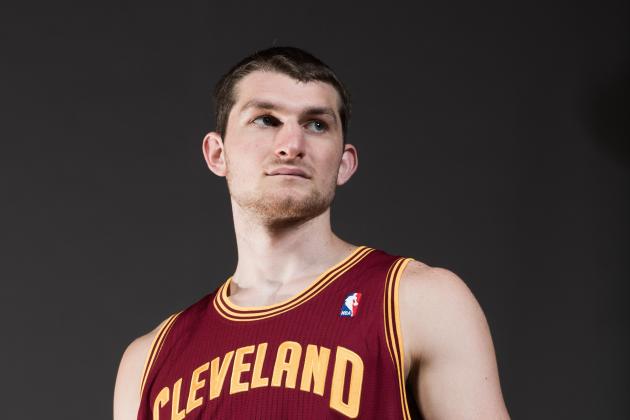 Nick Laham/Getty Images

I think we can all agree that the Cavaliers' weakest position is at small forward, but where is their second-biggest area of need?
This would likely be at center, where Anderson Varejao and Zeller are first up on the depth chart.
Varejao, unfortunately, has the durability of an original Xbox 360 and can't be counted on to stay healthy over the course of a full season.
The starting center responsibility has fallen on the rookie Zeller for the past 42 games now, one he's struggled to live up to.
While it's true big men take more time to develop than other positions, Zeller did spend a full four years in college and is already 23 years old. He should be ahead of most other first and second year big men, but he has struggled mightily as of late.
In March, Zeller is averaging just 6.4 points and 5.4 rebounds in 23.4 minutes per game. His play has been frustratingly inconsistent, not to mention uninspired and even soft at times.
With centers like Nerlens Noel, Alex Len, Mason Plumlee and others looking to go in the high first round of the draft, the Cavs need to know where their biggest holes are and if Zeller can be a viable option at center moving forward.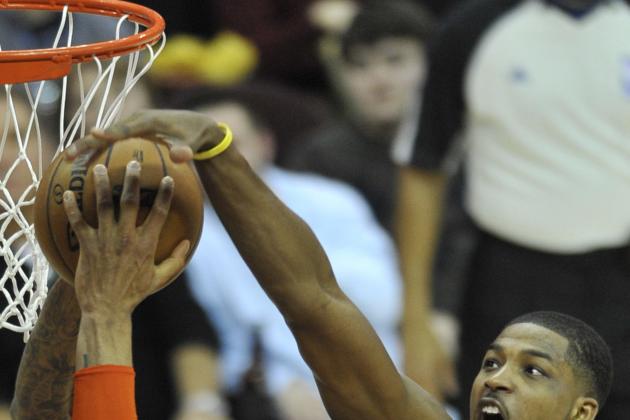 David Richard-USA TODAY Sports

Thompson is turning out to be a very special player for the Cavaliers.
I say special because not only has Thompson improved nearly every facet of his game this season, but also because he has demonstrated a tremendous work ethic and attitude. He has yet to miss a single game.
Since the All-Star break, Thompson has been a walking double-double, averaging 11.9 points and 10 rebounds per game. He's started every single game for the Cavaliers this season and plays with energy that would even make Anderson Varejao proud.
With all the questions surrounding Thompson following his rookie season, the major one now is just how good can the 22-year-old become?
Last summer was huge for the former Texas Longhorn, as he added muscle and some offensive moves that have both contributed to a breakout sophomore campaign.
Thompson may never be a standout scorer down low, and that's okay. Especially when Varejao is hurt, the Cavs need his defense and rebounding more than anything else.
If Cleveland could get 15 points, 10 rebounds and a block or two a night from Thompson, I think the Cavs would be more than satisfied with that kind of production.
The rest of this season presents an opportunity to increase his scoring, as both Irving and Waiters may not play again. Likely to receive more touches in the paint, Thompson must prove he can become a reliable, if not dominant, scorer in the paint.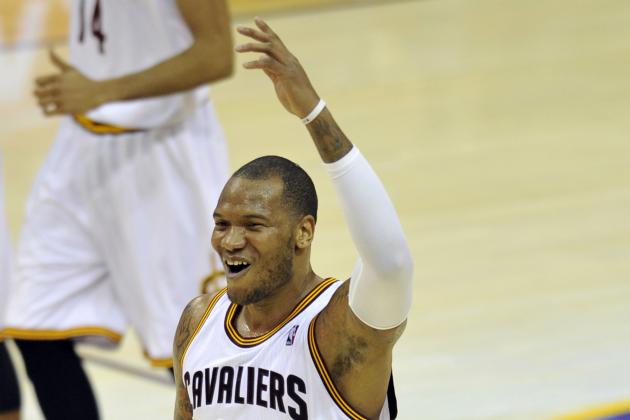 USA TODAY Sports

It's likely that Daniel Gibson, Marreese Speights, Wayne Ellington, Shaun Livingston, Luke Walton and Omri Casspi will all become free agents this summer.
These last 13 games will give them a good idea of exactly who they'd like to bring back.
My guess is that Casspi, Walton and Gibson will be playing their last few games in Cleveland. Casspi has been a huge disappointment for two years now, while Gibson and Walton have trouble staying healthy over a whole season.
Livingston could very well be re-signed as a backup to Kyrie Irving again. This leaves Speights and Ellington.
Speights has a player option next season for around $4 million. Next summers' free-agent class is loaded, so expect Speights to opt out now and cash in while he can. As a Cav, Speights is averaging 10.9 points and 5.5 rebounds in just under 20 minutes per game. Cleveland could very well bring him back, but at what cost?
Ellington is another interesting option, as he's really stepped up his game lately. In his last four games, Ellington is averaging 14.3 points on 43 percent shooting from deep.
Proving to be a reliable long-range shooter, Ellington could essentially fill the role of Daniel Gibson as a three-point specialist off the bench.
Again, money will be an issue as the Cavs will want to remain flexible in their future free-agent spending.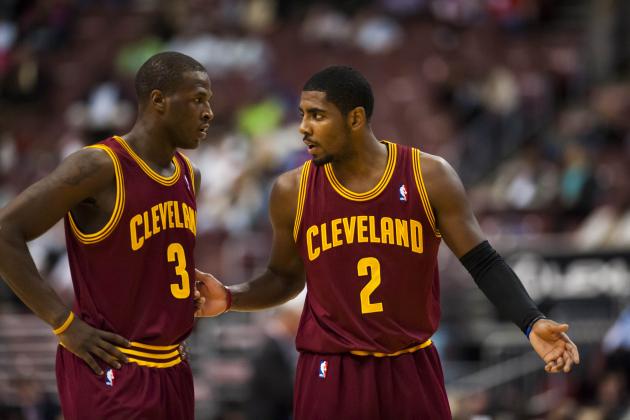 Howard Smith-USA TODAY Sports

Kyrie Irving has been sidelined since March 10th after injuring his shoulder against the Toronto Raptors. The original diagnosis is that he would be out three to four weeks. However, due to the Cavs' poor record, it was assumed he would be out for the rest of the season.
According to the Akron Beacon Journal, this may not be the case, as head coach Byron Scott has hinted that Irving would play again this season if cleared by doctors.
Dion Waiters has missed the last two games and could be out for much longer. A left knee injury has sidelined Waiters indefinitely, and is keeping him from even practicing with the team.
Per the ABJ:
The news on Dion Waiters is a bit murkier. Waiters did not practice on Monday, although he did shoot free throws for a few minutes after practice. Scott said over the weekend Waiters isn't close to returning, which could mean arthroscopic surgery on his loose knee cartilage isn't far away. The team, however, isn't saying one way or the other.
In these next few weeks, we should get a more accurate look at just how serious these injuries really are.
Waiters' knee problems are definitely cause for concern, due to the amount of pressure he puts on his knee cutting, driving and shooting while on the court.
Irving has had a number of injuries in his short career but has shown the ability to bounce back each time. Seeing if Irving comes back this season will say a lot about his resiliency and his overall health heading into the summer.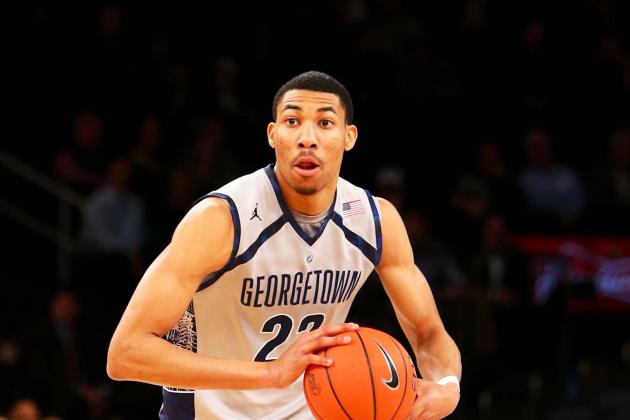 USA TODAY Sports

How the Cavs play for the rest of the season will likely tell them where they will end up picking in this June's draft.
It will also give them an idea of the biggest positions of need on the court. Owners of four draft picks in the 2013 draft, the Cavs could fill a variety of needs should they decide to keep all four.
Small forward and center will likely be the first positions targeted, but what about specific players?
Georgetown's Otto Porter, UCLA's Shabazz Muhammad and UNLV's Anthony Bennett highlight the list of small forwards. Each brings a different skill set to the table. Porter is an all-around solid player with good length who can defend. Muhammad is a shooter and scorer who can also play guard. Bennett is a combo forward who can score from anywhere on the court, but might not have a true NBA position.
If picking in the top five, my money is on Porter. While he doesn't have the superstar potential of a Muhammad or Bennett, he would be the best fit on the Cavs' current roster and could help out in a number of areas.
If the remaining schedule leaves Chris Grant feeling Cleveland needs another star, he could opt for a player like Bennett or Muhammad. If he feels they're playing well enough and just needs another piece to tie it all together, Porter could very well be the pick.