Power Ranking Top 2014 College Football Recruits from the Midwest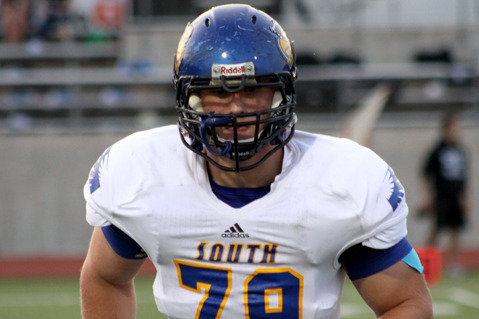 247Sports
With Florida, California and Texas all being the main recruiting hotbeds for college football, many great players come from those lands in droves year after year. However, there are other places in the country to mine good talent from, and one such place is the Midwest region.
The region isn't known for producing many speedy players, but size, strength and toughness are three general traits you'll find in many prospects from this area on the trail. Players from the Midwest play with passion and a love for the game, and this year is another solid year for football prospects.
As we continue our regional and state rankings series, today we are stopping in the Midwest to take a look at the best the region has to offer this cycle. Here are the top recruits from the Midwest region in 2014 recruiting.
Begin Slideshow

»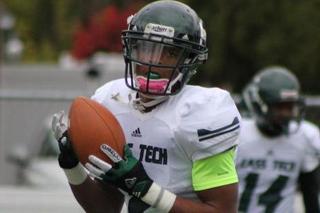 247Sports
Webb is from Cass Tech in Michigan, which usually sends its top players to Ann Arbor. Credit Urban Meyer and his staff for disrupting a pipeline, as Webb is committed to Ohio State.
The 5'11", 180-pounder is a solid cornerback prospect and has solid play speed, transition quickness and lateral agility. Webb will provide the Buckeyes another quality corner prospect and can play the nickel role or on the perimeter.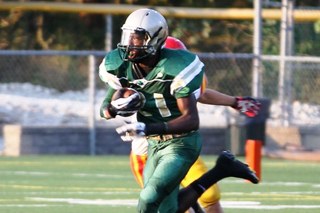 247Sports
An offensive weapon, Campbell can play both running back or WR for a team, which will be Ohio State in college. He's a lean and long 6'0" and weighs about 180 pounds.
An Ohio native, Campbell is one of the fastest players in the country. While the Midwest isn't known for speed, Campbell is doing what he can to change that mentality. He's sudden, explosive and has a lot of juice with the ball in his hands.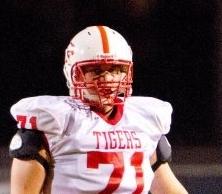 247Sports
One of the best run blockers in the country, Pierschbacher can get nasty in the trenches. From Iowa, he stands 6'5" and weighs about 285 pounds.
Due to his snap quickness, point-of-attack strength and ability to move defensive linemen off their marks, he should be a natural fit at Iowa. The Hawkeyes are known for producing good OLs and Pierschbacher will follow suit.
247Sports
Cleveland's Glenville High always has a talented football team, and Lattimore is the latest stud prospect from the school. He's a 6'0", 175-pound CB prospect that has long arms, good instincts, size, and athleticism.
Lattimore can play off-man coverage and be effective as a zone defender, too. I also don't see any reason he couldn't be a solid safety on the back end, either.
He'll likely end up at Ohio State.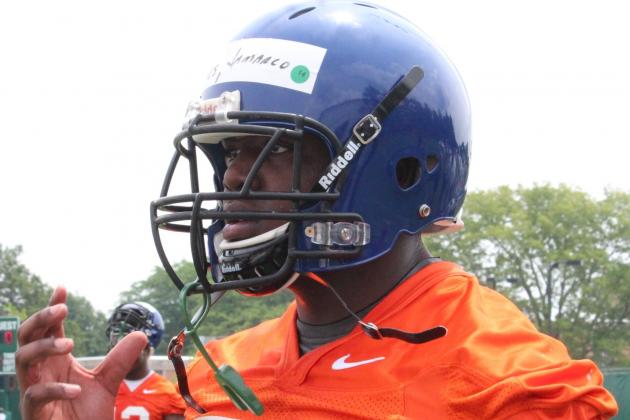 247Sports
Jones is a coveted OL prospect because the 6'5", 290-pounder has good feet, agility and could be a LT prospect with some seasoning. He's from Chicago and can fit in a man-blocking scheme as well as perform all the core principles of a zone blocking attack.
I like Jones' quick feet, ability to get up on linebackers at the second level in the running game, and his ability to protect the passer with good mirror ability. He's received offers from a lot of heavyweights.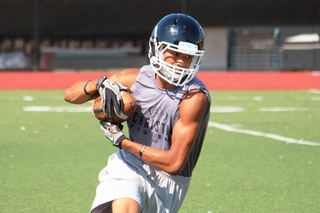 247Sports
Harris has drawn a lot of heat from Michigan State fans since his de-commitment a few weeks ago, but nonetheless, he's a great WR prospect.
At 6'4" and about 180 pounds, Harris has deceptive speed to go along with outstanding hands and ball skills. He snatches everything around him, has good concentration, and is coming off a very productive junior year in which he had over 2000 receiving yards.
I expect him to wind up at Michigan.
247Sports
An Illinois native, Morgan is a 6'2" LB who weighs almost 230 pounds. I admire his strong work ethic and the fact that he's a true student of the game. He's a player I think could be a candidate for team captain.
Morgan watches a lot of film, gets a good feel for an offense's running game and comes into each matchup well prepared. He can play across the second level but fits best in the middle.
Morgan just got back from an unofficial to Vanderbilt, per 247Sports.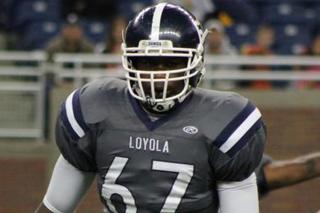 247Sports
As McDowell grows, I wonder if his explosiveness will decrease. The Michigan native is already 6'6" and is approaching the 300-pound clip.
He's got great size (obviously) and is very strong at the point of attack. McDowell flashes good short-area quickness in pursuit and can slip a gap or two to penetrate versus the run.
He could play the five technique at DE in a thirty front or work as an interior DT in a 4-3 scheme. Notre Dame and Michigan are two schools to watch.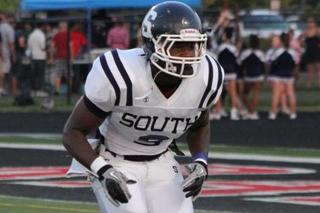 247Sports
Garrett has impressive-looking frame at 6'2" and 230 pounds. He looks like a redshirt sophomore and his movement skills, agility and athleticism in space have improved mightily.
Garrett is from Illinois and has a reputation as a punishing hitter. He can play the traditional run-stuffing LB role or stand up as a rush end and get after the passer.
Keep an eye on Ole Miss right now.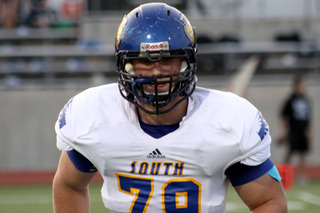 247Sports
Smith is a big 6'6", 282-pound OL prospect from Kansas and is one of the top players in the country overall. He's a physical specimen and has a tough, rugged, strong, powerful style of play in the trenches.
Some see him as a future RT, while others think he will become an OG. Smith's strong punch, ability to sustain and steer blocks, and his versatility have all made him a very wanted man on the trail.
Notre Dame, TCU and Texas A&M are standing out right now, according to 247Sports.
Edwin Weathersby is the College Football Recruiting Analyst for Bleacher Report. He has worked in scouting/player personnel departments for three professional football teams, including the New York Giants, Cleveland Browns and the Las Vegas Gladiators of the Arena League. He spent a year evaluating prep prospects and writing specific recruiting and scouting content articles for Student Sports Football (formerly ESPN Rise-HS). A syndicated scout and writer, he's also contributed to WeAreSC.com, GatorBait.net and Diamonds in the Rough Inc., a College Football and NFL Draft magazine.