WWE's Rey Mysterio Told to Consider Retirement: Five Possible Opponents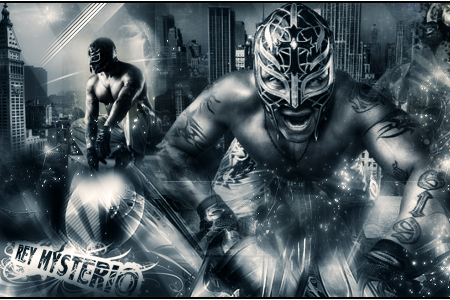 Photo obtained from deviantart.com
Earlier this month, it was reported that Rey Mysterio had been told by a WWE official to consider retirement following a string of knee injuries over the past couple years.
Mysterio has been unable to perform a full-time schedule in recent times, and he looks unlikely to have more than one last run left in him.
Once one of WWE's top superstars, a former world champion and fan-favourite for over 10 years, Rey Mysterio deserves to have a big sendoff, with either SummerSlam or WrestleMania 30 being an ideal stage for a retirement match.

While there is little doubt that Mysterio's in-ring career is coming to an end, his final opponent isn't all so clear. The following slides will take a look at five possible options for The Master of the 619's retirement bout.
Begin Slideshow

»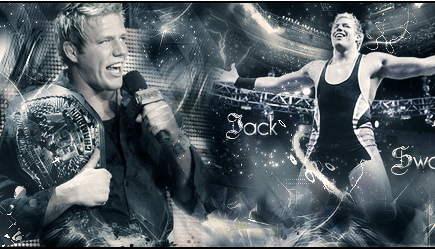 Photo obtained from deviantart.com
Jack Swagger has been on a role since returning with manager Zeb Colter. As well as winning the Elimination Chamber match back in February, Swagger has beaten Daniel Bryan and Randy Orton and most recently has twice defeated Chris Jericho.
Should Swagger's push continue in the months following WrestleMania, he could become an ideal opponent for Rey Mysterio's final match.

The two have history, with Mysterio taking the World Heavyweight Championship from Swagger back in 2010. Moreover, the latter's new xenophobic gimmick would arguably make a feud between the two all the more interesting, with Swagger perhaps attempting to send the Mexican-American packing.
With or without the world heavyweight championship involved in the story, this match would make sense at SummerSlam and could have "loser leaves WWE" implications, allowing Mysterio to bow out whilst giving Swagger a pay-per-view victory over a well-established fan-favourite.

Being the one to end Mysterio's career and the promos that follow could help Swagger to maintain main-event heat heading forward, as well as enhancing the "Jack Swagger's America" gimmick.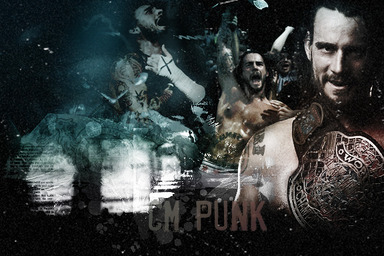 Photo obtained from deviantart.com
CM Punk would be another ideal candidate for a retirement feud with Rey Mysterio. The two had an extended feud back in 2010, which culminated in Mysterio shaving Punk bald following a Straight Edge Society pledge versus hair match at Over The Limit.
Not only do the two have history, but their matches were well received by critics, with Kevin Eck of the Baltimore Sun describing their contest at Over The Limit as "the most compelling match on the card," despite not being for a championship. J.D. Dunn of 411Mania was also impressed by the match, calling his pay-per-view review "Punk vs. Rey provides diamonds in the roughage."
Although, three years on, a feud between the two may come across as a little forced, especially if Mysterio can only manage a very short last run.
Nevertheless, if an appropriate storyline could be thought up, the chemistry that Punk and Mysterio are known to have could make for an exciting last stand for "The Ultimate Underdog."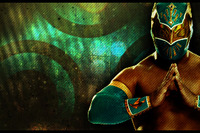 Photo obtained from deviantart.com
Sin Cara vs. Rey Mysterio was rumoured for WrestleMania 28 and 29, but the match has thus far failed to come to fruition. Reasons for this are largely circumstantial, with both superstars being injured at the time of last year's Supercard and with Mysterio being absent once again this spring.
Once on, this may have seemed like a dream midcard WrestleMania bout, but Sin Cara has failed to get over as the star WWE officials had hoped to make him, and the chance for the two to compete one-on-one on the Grandest Stage of 'Em All may have come and gone.
If built and booked well, this could be a worthwhile retirement match for Rey Mysterio, and a passing of the torch story would be a fitting way to give Sin Cara a push.
Should WWE decide to go with this match at some point, however, they have to book Sin Cara to gain some momentum first. As he currently stands, very few people care about his whereabouts.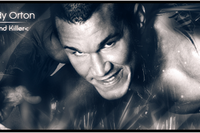 Photo obtained from deviantart.com
Orton and Mysterio haven't faced off since March 2011, when Mysterio picked up the win on the 930th episode of RAW.
Other than Mysterio's injuries, the main reason the two have not crossed paths much in recent years is that they have both been portraying babyface characters.

An Orton heel turn at some point in 2013 and a re-emergence of the "Legend Killer" character could be an interesting retirement story for Rey Mysterio at some point down the line. The feud would feel fresh if constructed properly, and the two could no doubt put on a compelling match for The Human Highlight Reel's last stand.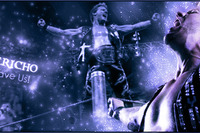 Photo obtained from deviantart.com
Chris Jericho is another competitor that Mysterio has a storied history with.
The two most recently feuded over the Intercontinental Championship in 2009, which culminated in a Mask vs. Title match at The Bash. The match was received with universal acclaim, with Dunn saying that it "cements Rey/Jericho as the front-runner for Feud of the Year."
The great in-ring chemistry these two are known to possess could make for a perfect retirement bout at WrestleMania 30, perhaps even with a title on the line.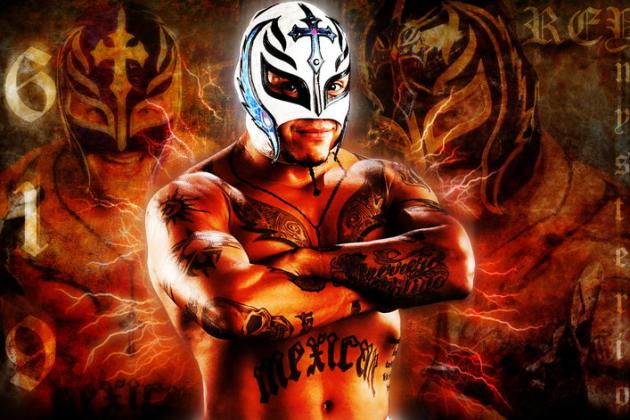 Photo obtained from deviantart.com
So who should Rey Mysterio's final WWE match be against? Whether it comes sooner or later, "The Master of the 619" deserves a big sendoff.
Should Mysterio's last match be used to push an up-and-coming superstar such as Jack Swagger or Sin Cara, or should the WWE simply concentrate on making as compelling a feud and match as possible for the two-time former world champion?

Personally, provided the push and xenophobic gimmick continues, I feel Swagger could be an ideal option for Mysterio's retirement match, as it helps a younger wrestler whilst potentially being a show-stealing story.