March Madness 2013: Grading Each Conference's Performance So Far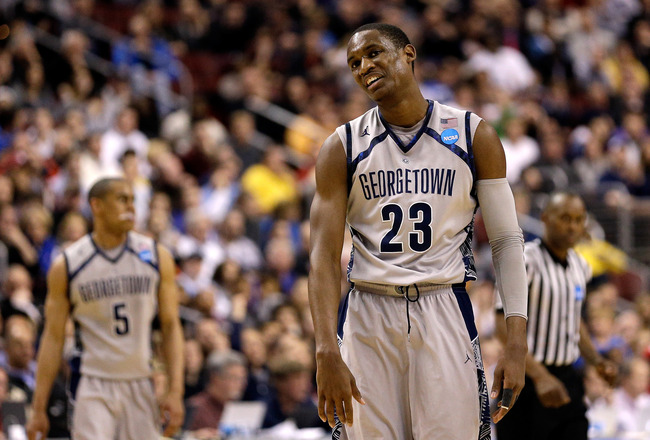 Rob Carr/Getty Images
We've seen parity throughout college basketball all season, and the tournament is no different. Three double-digit seeds are in the Sweet 16, including No. 15 seed Florida Gulf Coast. A No. 1 seed, Gonzaga, fell in their second game to a mid-major conference opponent, and legendary coaches are still dancing.
Top teams are playing great basketball, but there are still a good amount of exciting games. The officiating and quality of play isn't as good as it has been in the past, but the tournament still brings us the madness we've come to love and expect.
As we wait for the tournament to continue, let's look at how each conference has fared this March.
Atlantic 10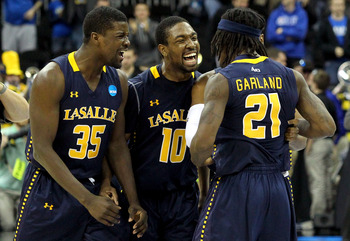 Ed Zurga/Getty Images
Record: 7-4
It really says something about the quality of play in the Atlantic 10 if a non-power conference got five bids to the NCAA tournament and all five of those teams got a win. Temple shut down North Carolina State and was so close to taking down No. 1 seed Indiana. La Salle, the only remaining team from the conference, upset Kansas State and beat Ole Miss by two points.
Virginia Commonwealth and Saint Louis won their first games, but, unfortunately, were blown out in the next round. Butler also won a game a lost a tough one to Marquette.
Grade: A+
Atlantic Coast Conference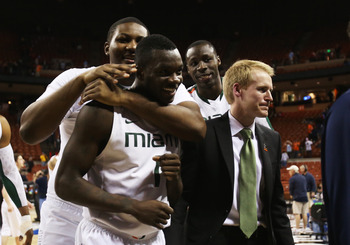 Ronald Martinez/Getty Images
Record: 5-2
The top teams from the ACC have played up to their potential so far with the No. 2 seeds Duke and Miami easily advancing to the Sweet 16. The Blue Devils won their two contests by a combined 28 points, and the Hurricanes dominated Pacific in their first game but squeaked out a four-point victory against Illinois.
North Carolina, an eighth seed, took care of a solid Villanova squad but came up short against No. 1 seed Kansas, despite leading at halftime. North Carolina State also didn't have a good performance, except this came in their first game against Temple. The Wolfpack fell 76-72.
Grade: B-
Big Ten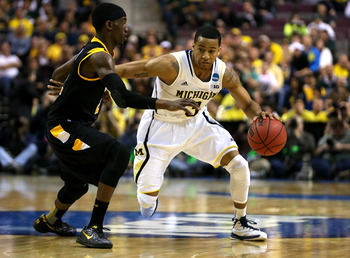 Jonathan Daniel/Getty Images
Record: 10-3
Arguably the best basketball conference in the regular season has proved itself once again in the NCAA tournament. Four teams from the Big Ten made it to the Sweet 16. Michigan and Michigan State have looked flawless so far this tournament. Michigan blew out a strong Virginia Commonwealth team, and Michigan State did the same thing to Memphis.
No. 1 seed Indiana had a late surge to overcome Temple in their second game but are moving on to the next round, as is No. 2 seed Ohio State. Only one school from the Big Ten, No. 5 seed Wisconsin, lost in their opening game, and they were also the only team to be beaten by a higher seed. Minnesota upset UCLA and Illinois overcame Colorado, but both teams failed to make it past Florida and Miami.
Grade: A
Big 12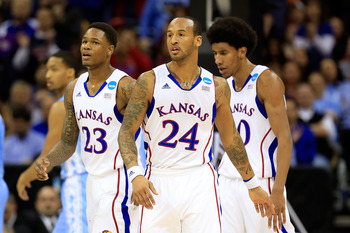 Jamie Squire/Getty Images
Record: 3-4
Kansas is playing like a No. 1 seed, easily disposing their competition, but the rest of the Big 12 did not fare as well. Kansas State lost a heart-breaker to the No. 13 seed La Salle, and Oklahoma State was simply outplayed by No. 12 seed Oregon. Oklahoma looked lousy in their opening-game loss against San Diego State, but they weren't favored to win anyway.
The only other school to get a win was Iowa State, who beat an average Notre Dame team. An unimpressive win, two disappointing upsets and Kansas winning games they should gives the conference a mediocre grade.
Grade: C-
Big East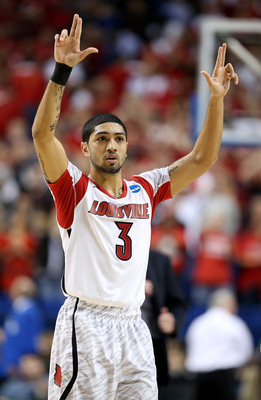 Andy Lyons/Getty Images
Record: 6-4
Just behind the Big Ten with three teams in the Sweet 16 is the Big East. No. 1 seed Louisville has cruised through the opening rounds, and No. 4 seed Syracuse won by 47 points but only managed a six-point win in the next around against California.
Marquette, however, is lucky to still be alive. They nearly collapsed in the end of the game against Davidson before holding onto a one-point victory. Marquette followed that up by beating Butler by only two points.
The rest of the Big East, however, had poor tournament showings. Especially the No. 2 seed Georgetown, who fell to No. 15 Florida Gulf Coast in their first game. Along with the Hoyas, Notre Dame, Pittsburgh and Villanova failed to get a win in the tournament.
Grade: B-
Pacific 12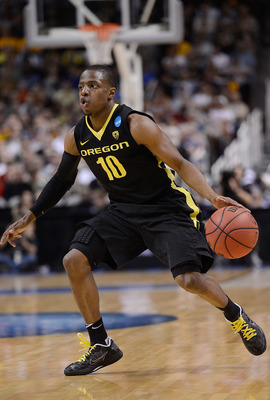 Thearon W. Henderson/Getty Images
Record: 7-3
Surprisingly, the Pac-12 has two teams in the Sweet 16, Arizona and Oregon. Arizona fended off Cinderella hopefuls Belmont and Harvard to advance, and Oregon dominated No. 5 seed Oklahoma State and No. 4 seed Saint Louis. The 12th-seeded Ducks are one of three double-digit seeds still playing.
California had a nice upset over UNLV and fought hard but came up short to Syracuse. UCLA and Colorado, however, both lost in their first game.
Grade: B
Keep Reading