Projecting Golden State Warriors' 2013 Free-Agency Big Board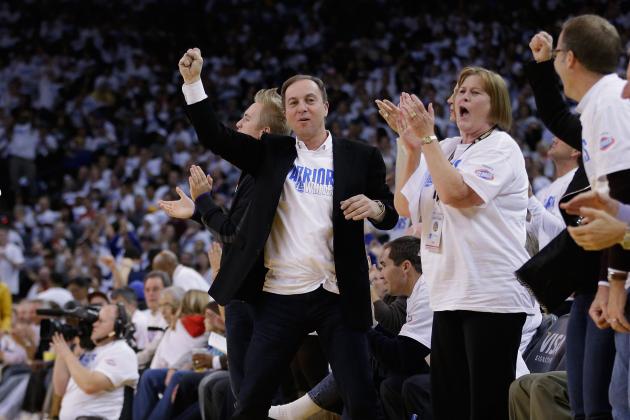 Ezra Shaw/Getty Images

The Golden State Warriors are focused on one thing right now: the remainder of the 2012-13 season.
Once the regular season ends, should the Warriors make the playoffs, the postseason will be the focus.
They aren't thinking about who will and who won't be on the team next year, what the team's salary cap space will look like and what the personnel implications will be.
No, the players could, or at least should, care less about any of this.
For GM Bob Myers, the rest of the front office and ownership, things are different. This summer should absolutely be on their minds.
Golden State has no first-round draft pick this season and will likely refrain from any major trading. That means that free agency will be the team's main weapon this summer, and even then they'll be restricted by cap limitations.
Here's a look at what the Warriors' free-agency priorities should be come July.
All salary information via hoopshype.com.
Begin Slideshow

»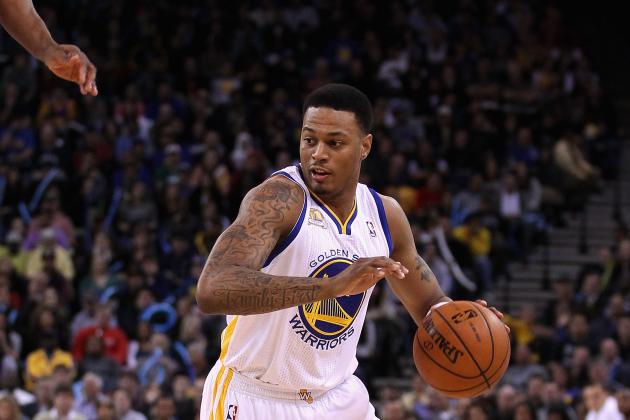 Ezra Shaw/Getty Images

The extent to which Golden State will participate in free agency this summer will be dictated by the number of players who accept their built-in player options.
Andris Biedrins has a player option of $9 million. If he declines, he'll make about $9 million less on the open market, so odds are he'll accept.
Richard Jefferson has a similar "dilemma." His option is for $11 million, and if he declines he'd be lucky to sign somewhere for the veteran's minimum. He'll be back.
Brandon Rush has an option for $4 million. Before his ACL tear it seemed as though he'd be able to make more in free agency, but his lost season assures he'll accept as well.
Carl Landry is the one potential decliner, as he could equal or build upon his $4 million option while getting more years and more playing time in free agency. However, he has publicly raved about playing in Golden State, and will likely be back if the team shows mutual interest.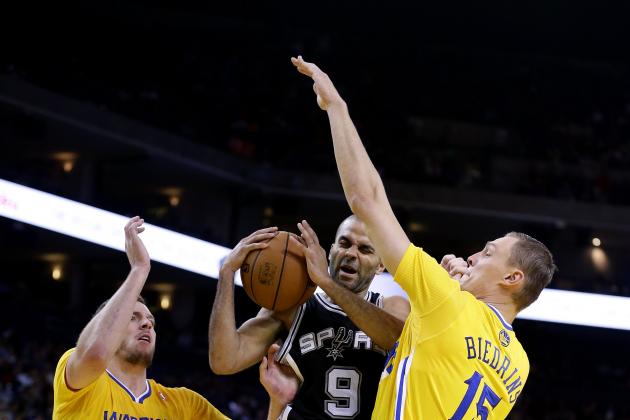 Ezra Shaw/Getty Images

The Warriors are in a rare position. Even if the team does not sign or re-sign one unrestricted free agent, the Warriors' team salary could go up significantly this summer.
Stephen Curry's contract extension kicks in, and he'll go from making $4 million to making $10 million. David Lee's contract will spike up from $13 to $14 million, as will Andrew Bogut's. Klay Thompson will also make over $1 million more next season.
If all four Warriors with player options accept, the Warriors will have $74 million in salary commitments, putting them over the luxury tax line by $4 million. This would leave them unable to sign any free agents other than one for the mid-level exception.
If Landry declines, the Warriors will be at $70 million, right around the luxury tax line. Their luxury tax penalty would decrease, but any players beyond the MLE range of $5 million would still be unattainable.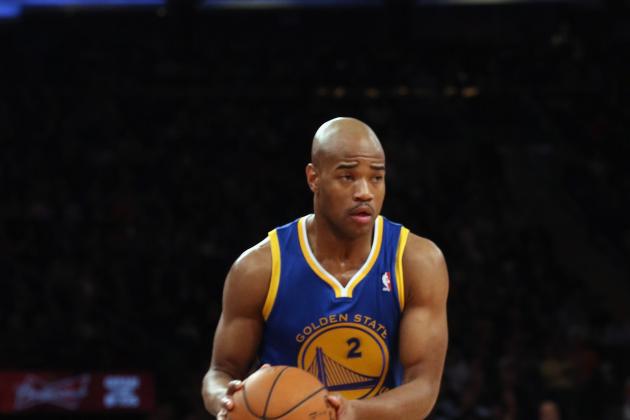 Bruce Bennett/Getty Images

Given the Warriors' lack of salary cap space, their top priority this summer has to be re-signing Jarrett Jack.
Although Stephen Curry is the franchise player, his extensive ankle-injury history makes point guard a position of need for Golden State. Jack has been the best backup point guard in the NBA this season and arguably the best reserve in the league regardless of position.
Short of a miracle trade in which a team takes Andris Biedrins or Richard Jefferson's contract off of Golden State's hands, Jack will be offered the mid-level exception, which is set at $5 million over a four-year period.
Jack could almost certainly make more than $5 million elsewhere after the season he's had in Oakland. However, the prospects of playing with this year's successful young group plus a potentially healthy duo of Andrew Bogut and Brandon Rush—the latter being a close friend of Jack's—could persuade him to stay with the Warriors.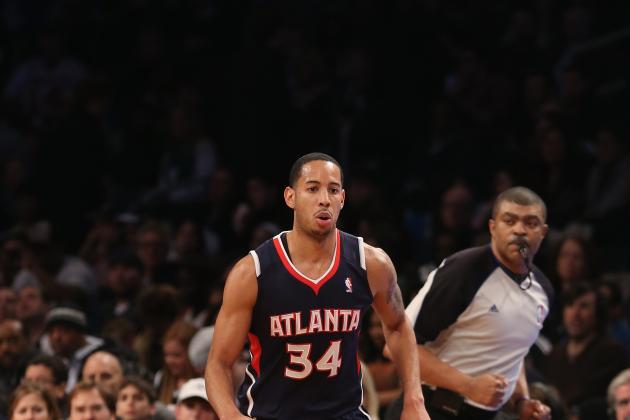 Bruce Bennett/Getty Images

If Jarrett Jack decides to pursue more money and a starting job this summer, the Warriors will be without a backup point guard.
An ideal replacement would be Mo Williams, but he'll likely be too expensive. Jose Calderon may be slightly cheaper, but it's still hard to imagine a scenario in which Jack won't accept the MLE from Golden State; however, one of these two will.
Looking past this top tier of unrestricted free-agent point guards, Devin Harris will likely be the Warriors' best option.
Harris is unlikely to re-sign in Atlanta, as Jeff Teague and Lou Williams are a strong enough point guard tandem. Harris would be deluded to demand a figure greater than what the Warriors' MLE would allow him to make, and he likely would not find a better scenario, getting to play a significant role for a potent team on the rise.
In Harris, the Warriors would add quickness to the backcourt. Harris can penetrate the lane, get to the free-throw line and disrupt opposing guards defensively.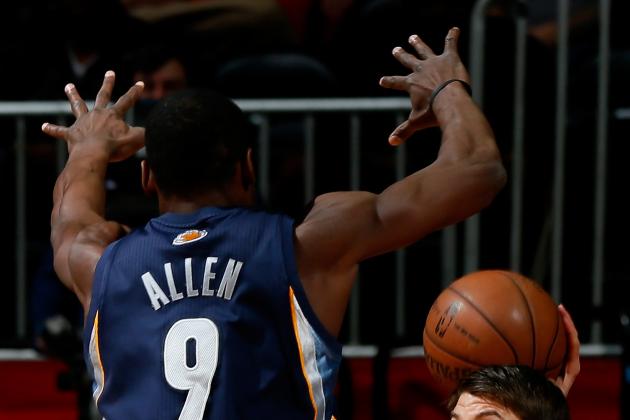 Kevin C. Cox/Getty Images

First of all, this only becomes an option if one or more of the following things happen: Brandon Rush is traded or fails to recover from his injury, Andris Biedrins or Richard Jefferson is moved, or the Warriors sign or draft a very cheap point guard and retain their MLE.
Tony Allen is one of the NBA's best perimeter defenders, which is currently the biggest barrier between the Warriors and elite status. Allen is also an excellent athlete and would aid the Warriors' transition game, wing rebounding and become a lob threat.
While Allen may seem to be out of the Warriors' price range, consider that O.J. Mayo, Kevin Martin, J.J. Redick and J.R. Smith will all be free agents. Teams looking for a starting off-guard will look at all of them more than Allen due to his lack of scoring ability.
If Memphis doesn't make a deep playoff run, it'll likely look to upgrade at shooting guard and let Allen walk.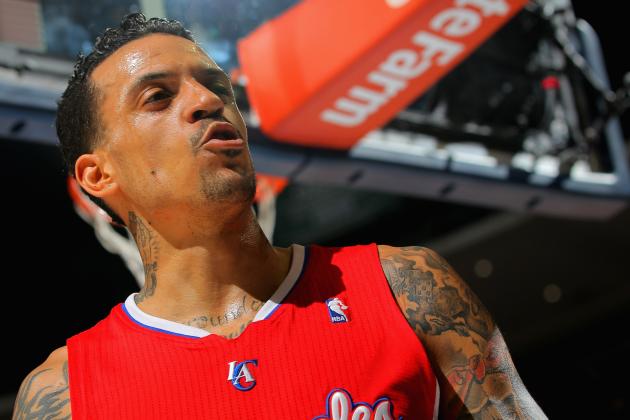 Doug Pensinger/Getty Images

If the Warriors do not retain Brandon Rush, Matt Barnes could be a potential steal in free agency.
The Warriors would, without Rush, be looking for tough perimeter defense, spot-up three-point shooting and help rebounding. Matt Barnes provides all of these things.
Considering his age and Bay Area residency, Barnes may be willing to accept a contract in the $1 million range for a chance to play in Golden State again.
Ideally, the Warriors keep Rush, sign a strong point guard and move forward. But if complications occur and Rush must be moved to help elsewhere, adding Barnes would soften that blow quite a bit.