The 2013 NCAA tournament has been one of unpredictably wild proportions. Perhaps no story has been more captivating than that of No. 15 Florida Gulf Coast.
Approximately 48 hours removed from their upset of No. 2 Georgetown, Florida Gulf Coast has defeated No. 7 San Diego State, 81-71.
As a result, the Eagles will make their first trip to the Sweet 16 in school history. They are also the first No. 15 seed in history to reach the Sweet 16. Believe it or not, this comes during their first-ever NCAA tournament appearance.
Bernard Thompson had 23 points to lead five Eagles who reached double figures. Brett Comer also put up an unbelievable double-double with 10 points and 14 assists while Sherwood Brown had 17 points on 6-of-8 shooting.
Jamaal Franklin had 20 points for SDSU, which suffered through 17 turnovers and were out-shot 56 percent to 44.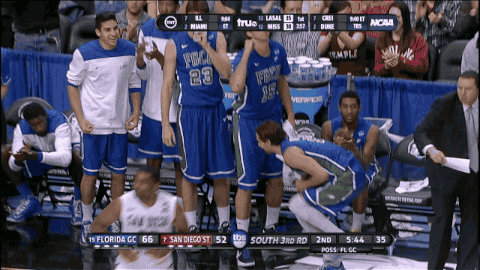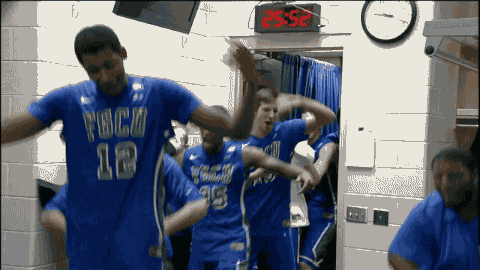 Not only is this a monumental win for the Florida Gulf Coast Eagles but for NCAA history. As for why, note that the Eagles are the only team to stake claim to a marvelous stat.
ESPN Stats & Info, take it away.
Florida Gulf Coast is still the only undefeated team in NCAA Tournament history

— ESPN Stats & Info (@ESPNStatsInfo) March 25, 2013
Want some more history? Twitter provided us with all the information necessary.
" frameborder="0" width="620" height="430">
Twitter Reaction
For the first time in NCAA tournament history, a No. 15 seed will be appearing in the Sweet 16.
Florida Gulf Coast is officially the squad that broke the mold.
Florida Gulf Coast becomes 1st 15-seed EVER to reach Sweet 16. Coming in, 15s were 0-6 losing by an average of 15 PPG.

— Numbers Never Lie (@ESPN_Numbers) March 25, 2013
This is a team you will be telling your grandchildren about.
For those friends who tell you that they saw this coming—don't believe them. Although Florida Gulf Coast secured a regular-season victory over ACC champion Miami, few gave them a fair chance of advancing.
Just ask odds specialist Nate Silver of FiveThirtyEight.
Before the tournament began, we gave FGCU a 3.3% chance to reach the Sweet 16 (53rd of 68 teams).

— Nate Silver (@fivethirtyeight) March 25, 2013
Leading this group has been none other than 43-year-old head coach Andy Enfield. The Eagles are getting a bargain with this basketball mind.
Darren Rovell of ESPN offers insight.
Florida Gulf Coast coach Andy Enfield is in the 2nd year of a 5 year contract. He gets paid $157,500 a year.

— darren rovell (@darrenrovell) March 25, 2013
For perspective, Kansas Jayhawks head coach Bill Self signed a $52 million contract over 10 years in September of 2012.
As one might expect, the Twittersphere erupted with a mix of praise and admiration for Florida Gulf Coast. Perhaps no phase of their game inspired as much interest in their swarming transition offense.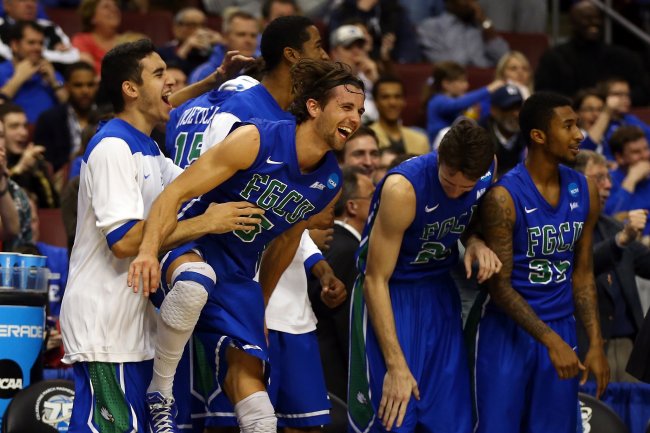 Elsa/Getty Images
Ryan Ruocco of ESPN New York put it best.
I swear FGCU has 7 players on every fastbreak.

— Ryan Ruocco (@RyanRuocco) March 25, 2013
That's the truth.
Always the cynical voice of Twitter, Frank Isola of the New York Daily News offered a different take. Instead of praise and admiration, he took a quick jab at the Miami media.
You know, something completely applicable.
Wonder if the Miami Heat media has cute nicknames for the boys at Florida Gulf Coast.

— Frank Isola (@FisolaNYDN) March 25, 2013
For what it's worth, I think "The Ultimate Cinderella" is a perfect nickname.
Fortunately, Isola wasn't the only voice on Twitter. In fact, there was an overwhelming amount of personalities declaring their new found love for the Eagles.
Count former national player of the year Jay Williams in on the bandwagon.
I am now a massive fan of Florida Gulf Coast!!!!!! @espncbb

— Jay Williams (@RealJayWilliams) March 25, 2013
He's not alone.
Florida Gulf Coast will now play their in-state rival, the Florida Gators, in the Sweet 16. If they win, the Eagles will make even more history by making an appearance in the Elite Eight.
Regardless of what transpires, Florida Gulf Coast has become America's team.