NHL Week 9: Who's Hot, Who's Not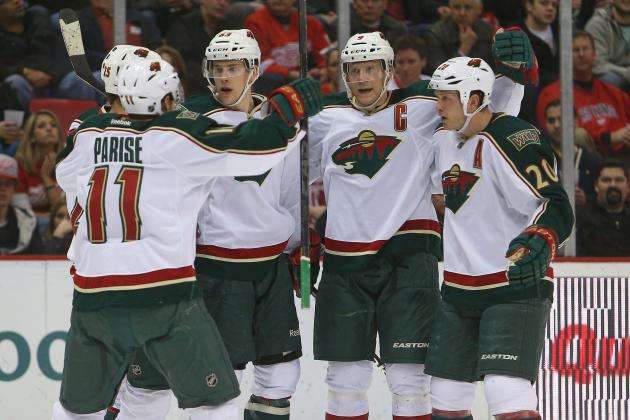 Tom Szczerbowski/Getty Images
Minnesota is poised to take the Northwest Division with a solid five-game winning streak.
Can you believe that we are finished with nine weeks in this fast-paced NHL season? Take a moment to let that sink in and then consider there are only five weeks left in the 2013 campaign.
The quick nature of this season is both exciting and depressing. Some teams will end this season asking for just one more week, while others could ask for the season to have ended a week sooner.
Some streaks are still intact while others are just getting started, so let's take a look at who's hot and who's not for Week 9.
Begin Slideshow

»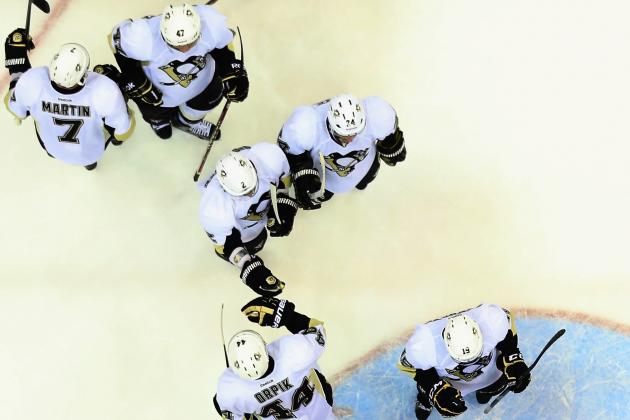 Bruce Bennett/Getty Images
The Pittsburgh Penguins have won 11 straight. Could they rival Chicago's streak?
The Pittsburgh Penguins have won 11 straight contests. They went 3-0 last week with wins over Boston, Washington and New York (Islanders).
The Pens haven't lost yet in the month of March—that speaks for itself. Look out, Chicago?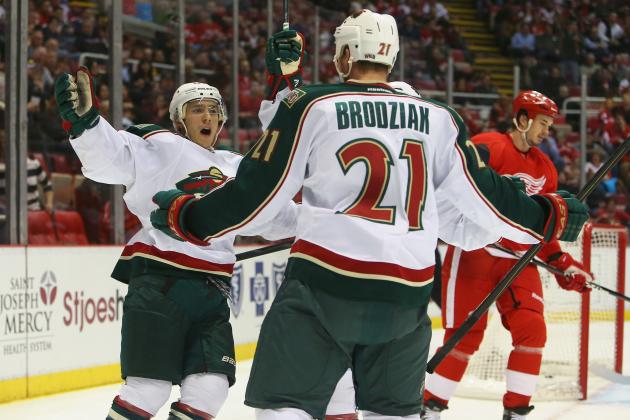 Tom Szczerbowski/Getty Images
It's all smiles in Minnesota this week.
I mentioned last week that the Minnesota Wild appear to have taken coach Mike Yeo off the hot seat. He may even be in line for some sweet bonuses and incentives after this streak.
The Wild have won five straight but can't shake the perennial Northwest Division champion Vancouver Canucks in the standings. Road wins over Vancouver and Detroit and a home win over San Jose have the Wild sitting comfortably in the standings.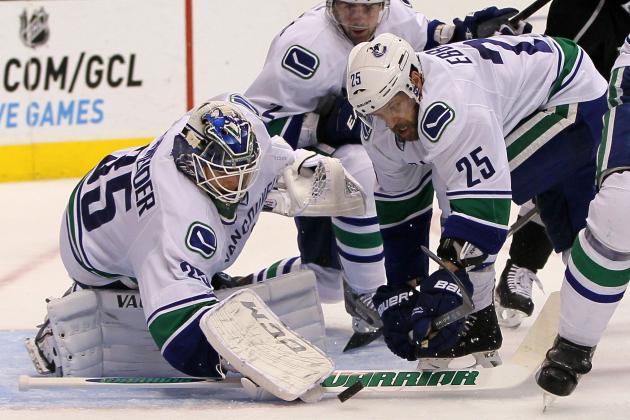 Victor Decolongon/Getty Images
Three wins from Cory Schneider have the Canucks tied for the Northwest Division lead.
The Canucks aren't going to let the Minnesota Wild take the division quietly. Vancouver has won three straight after dropping a 3-1 decision to the Wild.
Cory Schneider has had a bounce-back week and even shut out the Los Angeles Kings. The Canucks beat St. Louis, Phoenix and LA this week after that loss to Minnesota.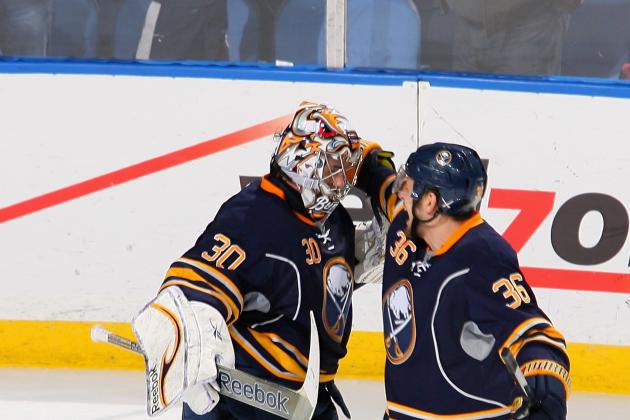 Rick Stewart/Getty Images
They're back!
You remember the Buffalo Sabres, right? The team that fired its longtime head coach and seemed so lost that they would be sellers at the trade deadline. Well, they tricked us all and have sneaked their way into the Eastern Conference shuffle.
Buffalo has won three straight and sit just two points out of the final playoff spot. The problem is that the Sabres have played 32 games, and the teams that have the two-point lead have only played 30 games.
It's an uphill battle for the Sabres, but it is possible—especially if Ryan Miller can get hot and stay hot.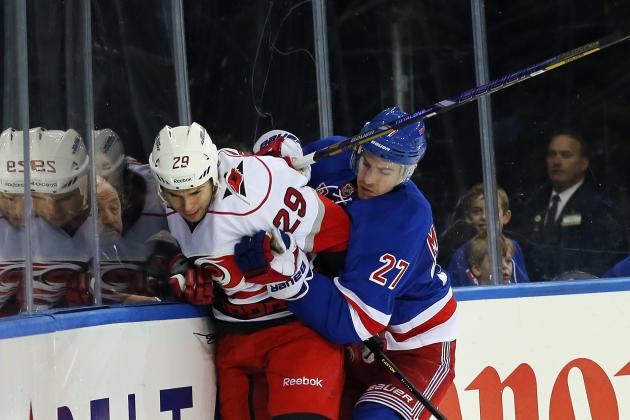 Bruce Bennett/Getty Images
It has been a frustrating week for Carolina.
The Carolina Hurricanes aren't in bad shape. They are just two points out of the division lead and have two games in hand. The problem is that they have lost five straight.
Florida hammered the 'Canes 4-1. So did New Jersey. Carolina did pick up a point early in the week with a shootout loss to the Rangers, but it wasn't a pretty week.
Carolina can erase all of those woes this week with two games against the division-leading Winnipeg Jets.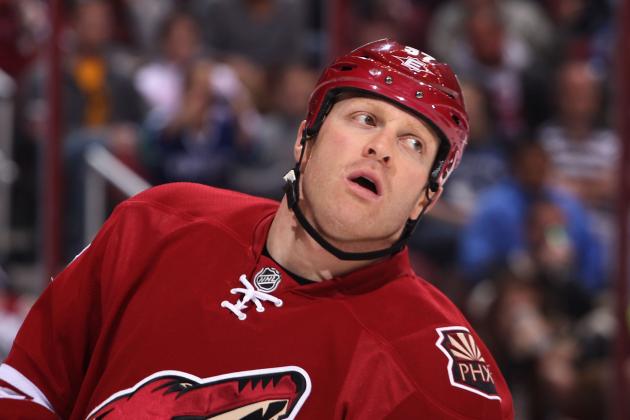 Christian Petersen/Getty Images
It's been that kind of week for the Coyotes.
Phoenix went 0-3 this week, including two losses to Los Angeles and another to Vancouver. Fortunately for the Coyotes, they have three days off to recharge before taking on the Detroit Red Wings on Monday.
The Coyotes picked up a point in a shootout loss to Columbus on March 16 but have been shut out three times in the last five games. The offense needs to get going for the Coyotes.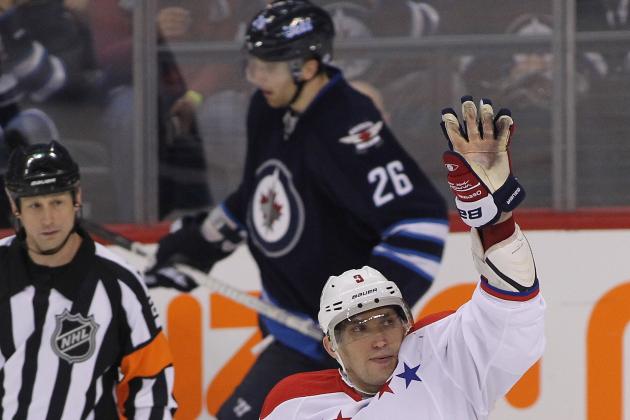 Marianne Helm/Getty Images
Hello, I'm Alex Ovechkin, the great eight. Remember me?
Alex Ovechkin of the Washington Capitals is back. OK, that might be a bit of a stretch but give him credit for a solid week. He notched five goals and two assists this week and was a crucial part of the two-game sweep of Southeast Division-rival Winnipeg.
Jaromir Jagr of the Dallas Stars is healthy again and put together a typical Jagr-like week. He had six points this week, including a three-point effort in Colorado and another two points in a win over the Avalanche at home. He was plus-four as the Stars went 3-1 this week.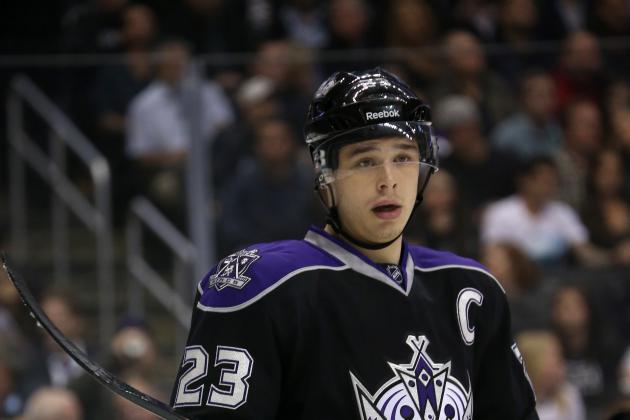 Stephen Dunn/Getty Images
Dustin Brown had a cold week, but he usually follows that up with a solid effort.
Alexander Semin of the Carolina Hurricanes had an off week with just one point (assist) and a minus-one rating. The Hurricanes have dropped five straight and have scored just one goal in each of the last four games. Their struggles appear to go hand-in-hand.
Dustin Brown of the Los Angeles Kings is in a bit of a scoring drought. He has been held off the scoresheet in each of the last four games and is minus-three in that span. Fortunately for Kings fans, he is a streaky player and usually follows up these cold streaks with a solid week of production.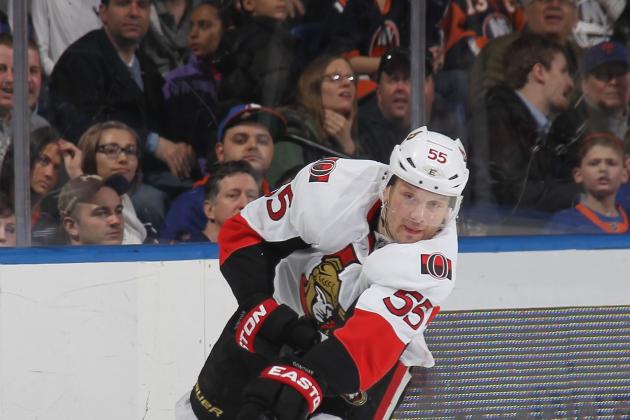 Bruce Bennett/Getty Images
Age is just a number. Speaking of numbers, Sergei Gonchar's are climbing.
Sergei Gonchar of the Ottawa Senators needs to be recognized for his consistency and for shouldering a heavy load without Erik Karlsson. At almost 40 years old, Gonchar is providing consistency for an injury-plagued Sens team.
He set the franchise record for assists in consecutive games (currently 10 and counting). He has had a point in all but the first game of the month and added seven points this week as Ottawa went 3-1.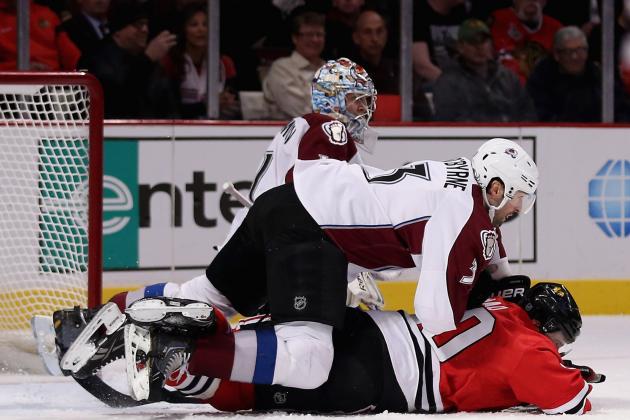 Jonathan Daniel/Getty Images
Ryan O'Byrne has had a rough week.
Ryan O'Bryne of the Colorado Avalanche is playing nearly 20 minutes but is minus-four this week and hasn't put up a point all month. He isn't the best offensive defenseman, but the Avalanche could use points wherever they can get them. A minus-four rating isn't going to help a team that is struggling.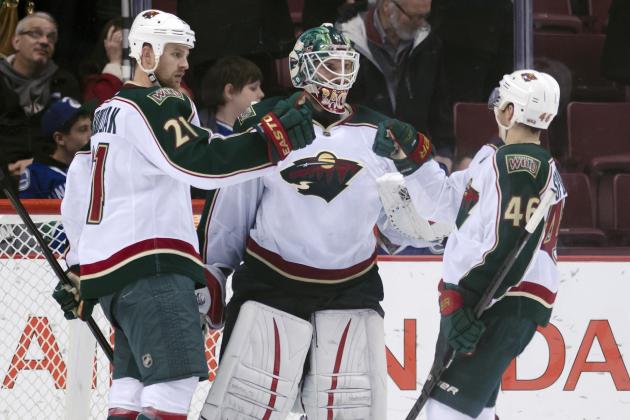 Rich Lam/Getty Images
Niklas Backstrom has stood tall for the Wild.
Niklas Backstrom of the Minnesota Wild is a big part of the Wild's current winning streak. He picked up three wins this week with a 1.00 goals-against average and a shutout of the San Jose Sharks. He has won five straight decisions despite facing 32 shots or more in every one of those games.
Honorable Mention: Braden Holtby (WAS), Kari Lehtonen (DAL), Cory Schneider (VAN), Martin Brodeur (NJD)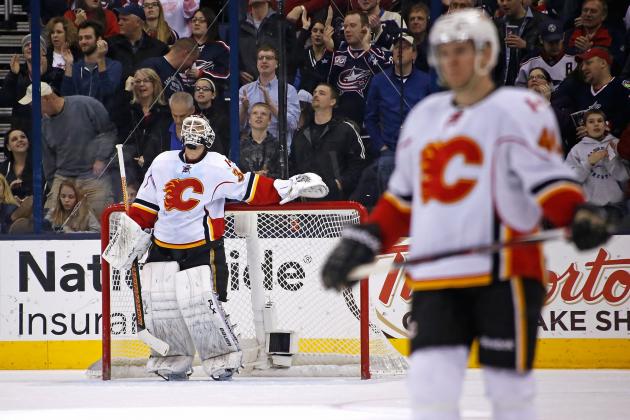 Kirk Irwin/Getty Images
It has been a lonely week for Miikka Kiprusoff on the ice.
Miikka Kiprusoff of the Calgary Flames has had a great week off the ice after welcoming his second child into the world. Unfortunately, his happiness couldn't carry over to the ice. Kiprusoff went 0-2 this week and gave up 10 goals on 51 shots. It's a bit of a goaltending carousel in Calgary, so we will see how many starts he gets in the near future.