Players Who Shouldn't Be in the Philadelphia 76ers' Plans Going Forward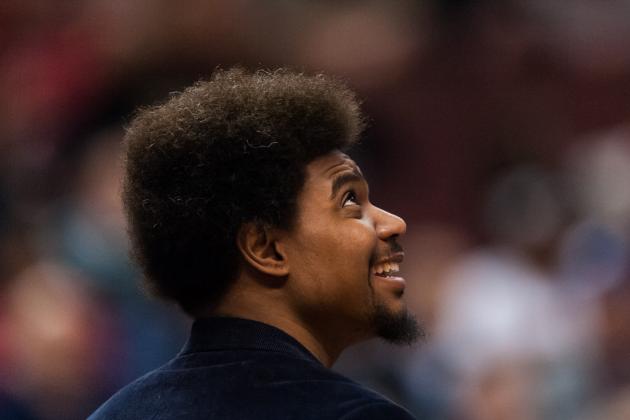 USA TODAY Sports
Does Andrew Bynum deserve a place in the teams future?
With another offseason full of questions for the Philadelphia 76ers, it's time to decide which players don't deserve to be in the teams future plans.

In a season marred by the status of center Andrew Bynum's knees, the 76ers organization will have to sit down in the offseason and decide which players deserve a spot on the team in 2013-14.

For many, however, it seems as if the clock has run out.
Begin Slideshow

»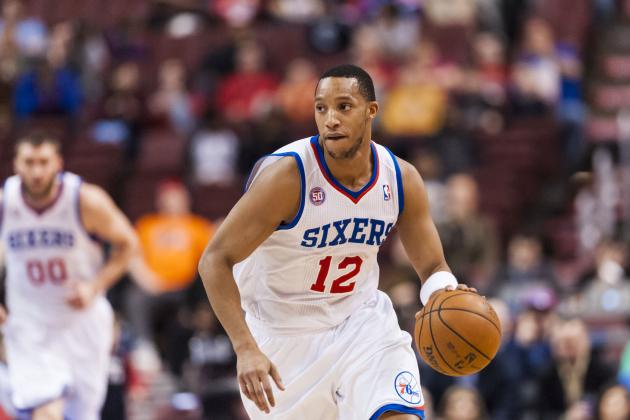 USA TODAY Sports
Evan Turner shouldn't be in the teams future plans.
It's time for the enigma to go. Evan Turner has worn out his welcome in Philadelphia since being selected as the No. 2 pick in the 2010 NBA draft. The fans are fed up with his erratic performance's and it's time for him to go.

The 76ers have every opportunity to nab a quality shooting guard or small forward in this year's NBA draft who will make Turner easily replaceable with little affect. Names like Otto Porter, Shabazz Muhammad, and Victor Oladipo have been discussed among 76ers fans who have now changed their thinking into draft mode.

Porter, a 6'8" forward, would be the perfect replacement for Turner. His averages of 16.2 points and 7.5 rebounds for the Georgetown Hoyas were among the best in the nation. He also has the ability to shoot from downtown and get to the line which have been severe issues for the 76ers this season. It's about time the 76ers put a true small forward into the lineup since the loss of Andre Iguodala in the offseason.

Muhammad and Oladipo are both skilled shooting guards, but with Jason Richardson returning from injury it remains to be seen whether or not the 76ers would pull the trigger on another shooting guard.

The 76ers must find a team to deal Turner to in return for a talented big man. Rebounding bigs like the Brooklyn Nets' Reggie Evans, Washington Wizards' Emeka Okafor or Charlotte Bobcats' Bismack Biyombo could all be solid trade options in return for Turner. Obviously the teams involved would most likely have to offer the 76ers more than just these players individually for Turner, but the 76ers would get the physical big they desire and the other teams would get a skilled talent to add to their developing rosters.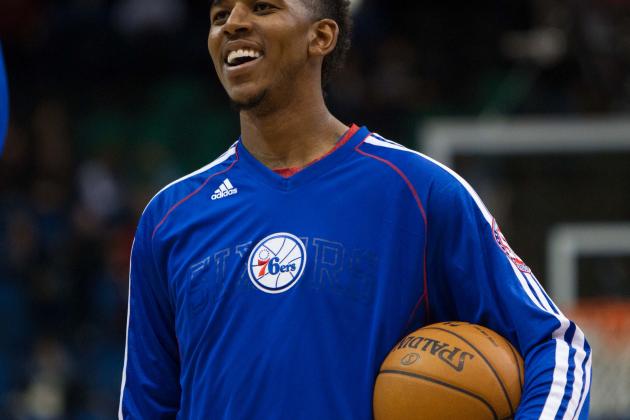 Brace Hemmelgarn-USA TODAY Sports
Despite his vibrant personality, Nick Young shouldn't be in the 76ers future plans.
It was fun while it lasted, but Nick "SwaggyP" Young has got to go. His off the court antics were a delight to watch, but his ill-advised shot attempts were not.

On the season, Young has averaged 10.8 points per game but on just 40.7 percent shooting. Young has added to the shooting futility of a team that struggles mightily to put the ball in the basket. Young's part of the one-year dealt players the 76ers signed in the offseason and has been a waste of $6 million.

Hopefully in the place of Young, the 76ers can find a more efficient scorer off the bench in the offseason. Daniel Gibson, Kyle Korver, Wesley Johnson and Tony Allen are among the names that I'd like to see the 76ers pursue.

O.J. Mayo and J.R. Smith have player options as well and if the 76ers were able to offer them enough money, they might also consider changing cities.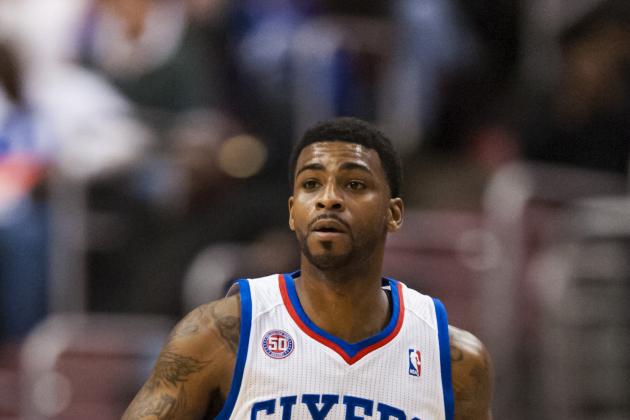 USA TODAY Sports
Dorell Wright has played more consistent lately, but his inconsistencies throughout the season have overshadowed it.
In the land of misfit players, as the 76ers bench has seemed to become, Dorell Wright hasn't been able to find his place this season.

From December 18 to January 4, Wright had a solid stretch of games where he scored in double-digits six of the 10 games during that span including games of 28, 25, and 20 points.

Wright than disappeared, not scoring in double-digits in the next 17 games.

Recently Wright has reappeared. From February 20 to today, Wright has hit double digits in 11 of the past 17 games.

The problem is keeping a guy on the roster who can potentially disappear for large stretches like he's done this season. The 76ers might be better off finding a forward who scores more consistently off the bench and who can get to the free-throw line, unlike Wright who's attempted just 102 in 66 games this season.

Wright was given a one-year, $4.1 million deal this season. Due to his inconsistent play it would be impractical for the 76ers to extend him a similar deal this offseason.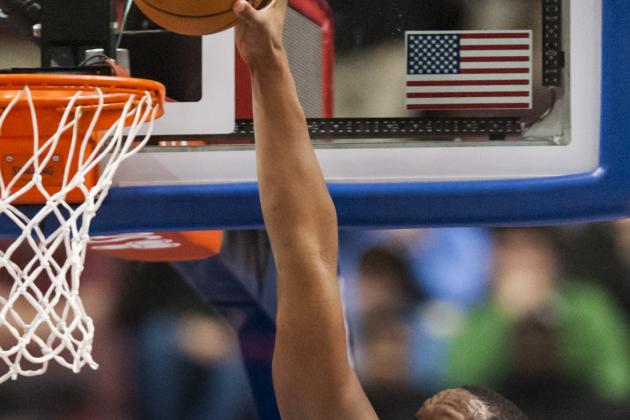 USA TODAY Sports
Lavoy Allen's lack of physicality has thoroughly frustrated 76ers fans.
Lavoy Allen was known for his high energy defense and rebounding intensity last season for the 76ers. Every now and then he'd also show you his sweet shooting stroke on the baseline.

This season has been the exact opposite and it's now time for Allen to go.

Allen averages just six points and 5.2 rebounds in 22.1 minutes per game for the 76ers. He started in 37 games this season for the 76ers, but was such a severe disappointment that he's been relegated to the bench in recent weeks. In the past 10 games, Allen has registered five or less minutes in five of the contests.

Allen is due $3.1 million next season, but if the 76ers can find a way to package him into a trade with Evan Turner it would be in the teams best interest moving forward. Right now, Allen's only purpose is as an 6'9" 255-pound piece of dead weight. The 76ers can fill his spot on the roster with somebody that can serve a greater purpose.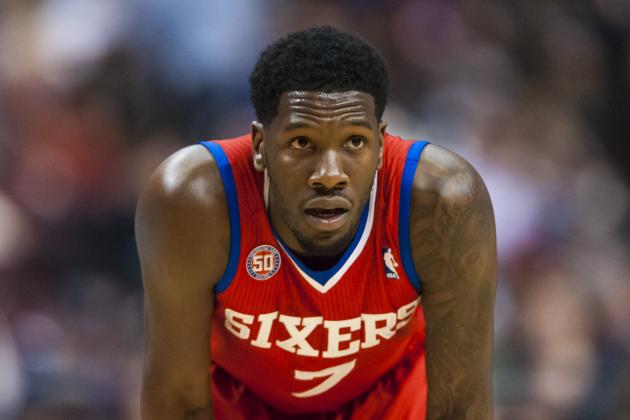 USA TODAY Sports
Royal Ivey doesn't provide enough of a spark to be in the 76ers' future plans.
In most cases, it's pretty nice to see a player return to a team where he made a name for himself earlier in his career.

This is not the case for 76ers guard Royal Ivey. The 6'4" guard has wasted valuable minutes on the 76ers roster which could've been used on players who will actually be in the teams future plans like Arnett Moultrie.

In terms of a player, he's a solid three-point shooter and perimeter defender. He made 33 of 77 (43-percent) three's this season in 13.5 minutes per game.

Yet, he isn't a player who can make plays for this team such as Jeremy Pargo who has sat in Doug Collins' dog house for the past month. Ivey should never be playing more than 19 minutes on the NBA level like Doug Collins has allowed to happen in 12 games this season. Give his minutes to players that can actually make things happen next season. Don't even think about offering him another one-year contract.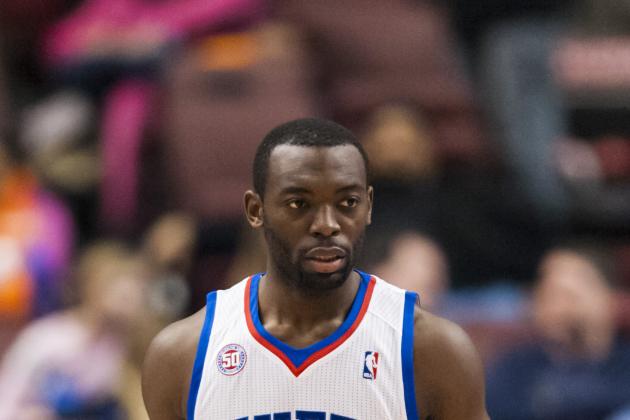 USA TODAY Sports
Charles Jenkins has scored just 23 points in 10 games played for the 76ers.
Charles Jenkins had his tryout with the 76ers to end the season and now it's time to move on.

Jenkins has scored just 23 points in the 10 games he's played with the 76ers. Known as a scoring machine in college, Jenkins just lacks the size to get things done on the NBA level. Golden State basically gave him away at the trade deadline for a future second-round pick and he hasn't done anything in the playing time he's received for the 76ers.

He seems lost on the court and shouldn't be considered for a new deal this offseason.