10 Players Who Earned Their Roster Spot in Spring Training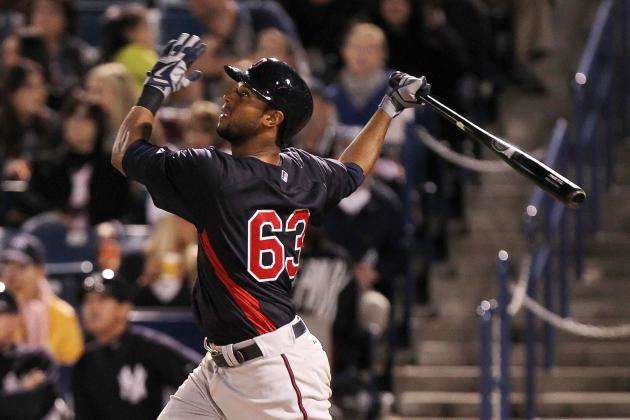 Kim Klement-USA TODAY Sports

As spring training winds down and teams prepare to leave Grapefruit and Cactus League action in favor of the 2013 regular season, final roster positioning is starting to come into focus across the league.
Big offseason signings have been pegged as roster players since the ink dried on their contracts, but the prospects that have been putting in their time down on the farm have had far less certainty on their side.
The pressure to succeed ultimately pushes some prospects back to the minor leagues, but we've seen a number of players show exactly what they're capable of this spring, quite possibly earning themselves a spot on their team's opening day roster in the process.
Here are a few players that could be ready for Major League action thanks to their strong spring training efforts.
All spring training stats via MLB.com
Begin Slideshow

»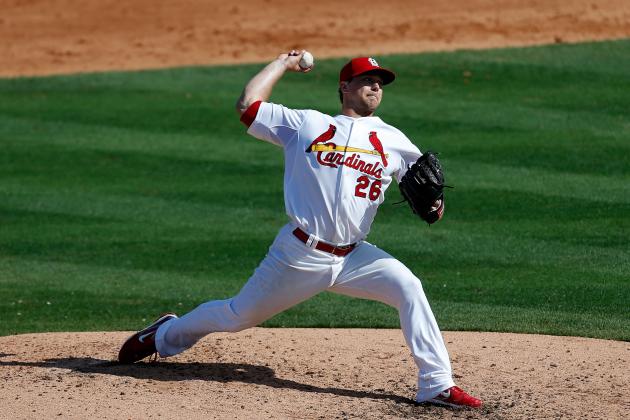 Chris Trotman/Getty Images

Spring Training Stats: 0-1, 3.97 ERA, 10 K, 3 BB, 11.1 IP
After spending the first three years of his professional career working his way up the ranks in the St. Louis Cardinals organization, Trevor Rosenthal finally got the call he had been waiting for last summer when he was called up.
He made 19 appearances with the Cards in 2012, going 0-2 with a 2.78 ERA while averaging nearly eight strikeouts per nine innings.
Rather than wait for Rosenthal to work his way into a major league rotation, the Cardinals chose to move him back into the bullpen, where he'll fight for the opportunity to take aim at late-inning situations.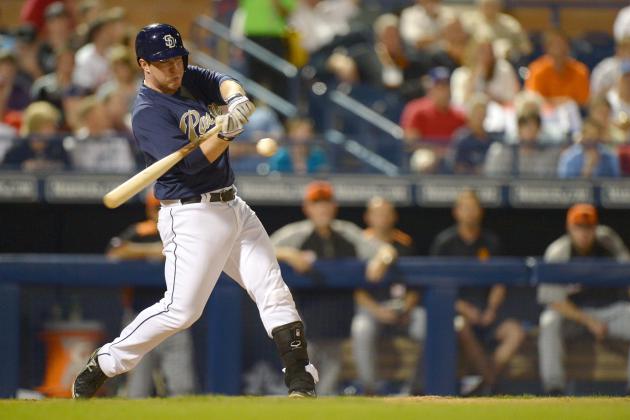 Jake Roth-USA TODAY Sports

Spring Training Stats: .283 BA, .306 OBP, .517 SLG, 3 HR, 10 RBI
The San Diego Padres already have an All-Star infielder on their hands in Chase Headley, though they may have another in the making in Jedd Gyorko.
His major league development has bean halted by Headley's presence at third base, though he's doing his best to close in on a starting job at second base.
Gyorko hasn't had the strongest spring from a statistical standpoint, but with Headley sidelined for the early part of the season, he may still be counted on to contribute early on.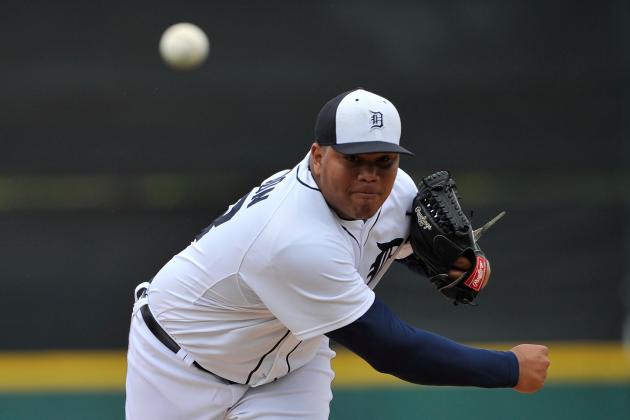 Jerome Miron-USA TODAY Sports

Spring Training Stats: 2-1, 5.06 ERA, 16 K, 7 BB, 10.2 IP
The Detroit Tigers are an early favorite to take the AL Central crown once again in 2013, and though they'll be missing Jose Valverde, who represented an important part of their past runs, they may have found a long-term answer down on the farm.
Bruce Rondon has posted a less than spectacular 5.06 ERA this spring but has improved of late and has dominating enough stuff to be considered a rookie of the year candidate in some respects.
With one of the best offenses in the league backing him up in the run production department, Rondon should be seeing plenty of opportunities to close out games as long as he can maintain control of his pitches.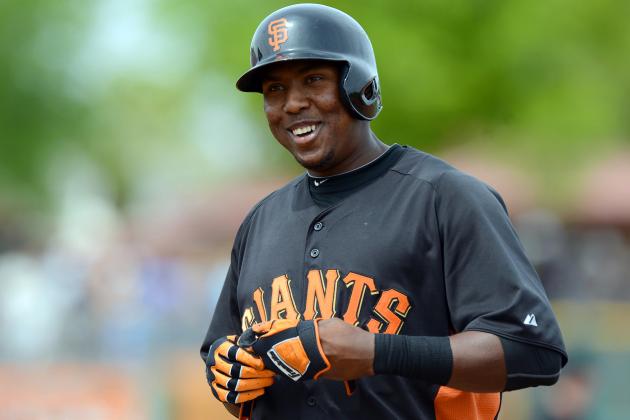 Jake Roth-USA TODAY Sports

Spring Training Stats: .346 BA, .358 OBP, .462 SLG, 0 HR, 6 RBI
As the defending World Series champions, the San Francisco Giants have a target on their back heading into the 2013 season.
They've managed to keep the nucleus of their roster together for a run at a second straight title and may have some new help in doing so.
With a .346 batting average and solid productivity all around this spring, Francisco Peguero could very well be in line for one of the final spots in the outfield.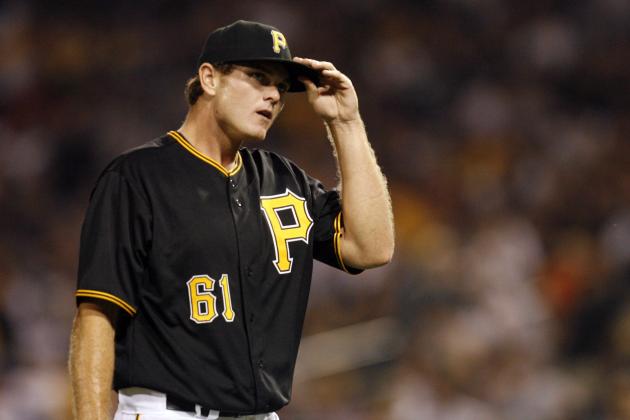 Charles LeClaire-USA TODAY Sports

Spring Training Stats: 0-0, 0.75 ERA, 14 K, 7 BB, 12.0 IP
The Pittsburgh Pirates have plenty of pitching talent on their roster that will be making waves in the near future, but reliever Justin Wilson could be in line for a promotion far sooner than others.
He got a taste of major league action last season with a 0.75 ERA in seven appearances and has been doing much of the same in spring training, with better than a strikeout per inning and sub-1.00 ERA to go along with it.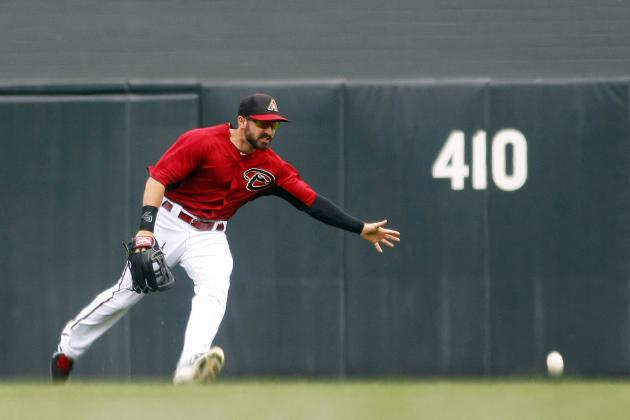 Rick Scuteri-USA TODAY Sports

Spring Training Stats: .390 BA, .403 OBP, .542 SLG, 2 HR, 10 RBI
There's no doubting that Justin Upton will be missed from the Arizona Diamondbacks outfield in 2013, but they have a star in the making in prospect Adam Eaton.
With a .390 batting average and strong power numbers early on in spring training, Eaton solidified the organization's belief that he'll be a fixture on the major league roster for years to come.
Eaton's trip to the major leagues will be delayed for up to two months after he sprained his elbow last week, but once he's healthy, there's no reason to believe he won't make an immediate impact.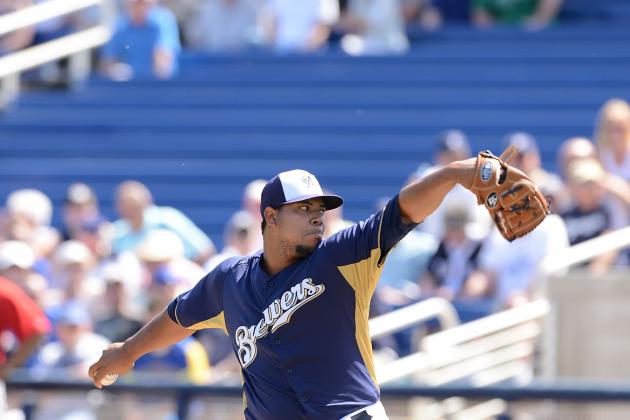 Norm Hall/Getty Images

Spring Training Stats: 2-0, 3.48 ERA, 4 K, 1 BB, 10.1 IP
With Zack Greinke, Shaun Marcum and Randy Wolf out of Milwaukee in 2013, the Brewers will be in need of help in the rotation, and they have the prospects to minimize the impact of their absences.
After making five strong starts in 2012 with the Brewers, starting pitcher Wily Peralta has been pitching like a player that doesn't want to go back to the minors this spring.
He's shown resiliency on the mound, evidenced by a solid output in 2011 after a disappointing 2010 season, and while he may not have the makings of an ace, he should be able to fit in the middle of the Brewers rotation at some point in the near future.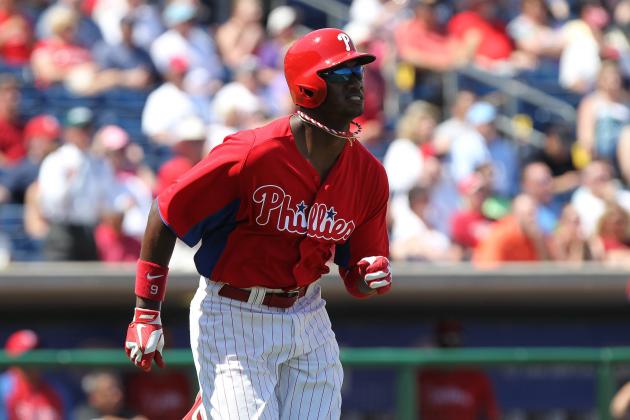 Kim Klement-USA TODAY Sports

Spring Training Stats: .368 BA, .429 OBP, .671 SLG, 7 HR, 16 RBI
Having played in fewer than 60 games in each of the past two seasons with the Philadelphia Phillies, outfielder Domonic Brown is doing everything in his power this spring to make sure he's given a real shot at things in 2013.
With a batting average of .368 and power numbers off the charts in Grapefruit League action, Brown is looking like a prime candidate to call the new-look Phillies outfield home.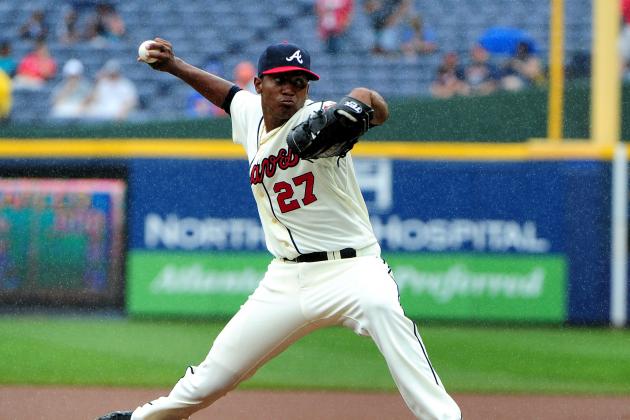 Scott Cunningham/Getty Images

Spring Training Stats: 3-1, 1.04 ERA, 35 K, 9 BB, 26.0 IP
A year ago it seemed like Julio Teheran might be a prospect capable of cracking the Atlanta Braves roster during the 2012 season.
Instead, he struggled during much of his time in the minor leagues last year, going 7-9 with an ERA north of 5.00 in 26 starts.
Based on his returns during spring training action, it looks like Teheran has figured things out and could very well factor in the back end of the team's rotation this season.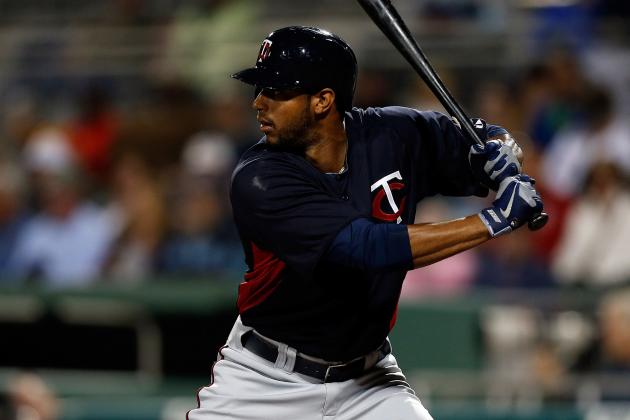 J. Meric/Getty Images

Spring Training Stats: .350 BA, .397 OBP, .650 SLG, 4 HR, 15 RBI
After trading away center fielders Ben Revere and Denard Span to the NL East last offseason, the Minnesota Twins set out to figure out which of their many outfield prospects would be up to the task of earning the starting job.
Darin Mastroianni and Aaron Hicks emerged as favorites early on in spring training, with Hicks (one of the top prospects in the Twins organization) stepping up in a big way.
He's batted .304 with above average power at the plate, outstanding speed on the basepaths and good range in center field and was named the team's starting outfielder and leadoff hitter this past weekend.