Is Jerry Jones Too Loyal to His Players?
Use your ← → (arrow) keys to browse more stories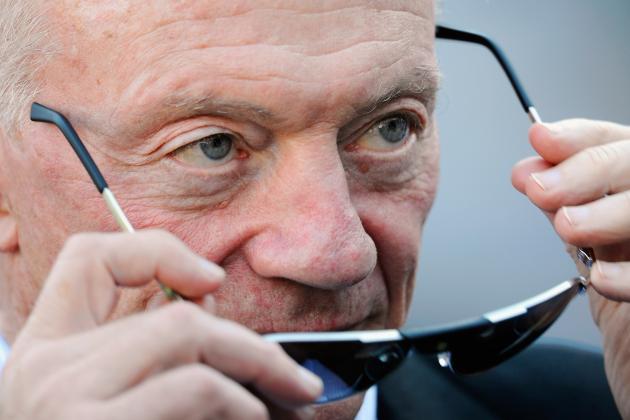 Kevork Djansezian/Getty Images

When Jerry Jones said the other day that the door was still open for Felix Jones to return to the Dallas Cowboys, my first thought was something like, "Of course it is. Jerry Jones doesn't like to let anyone go." Calvin Watkins had a similar thought, and he has a column on ESPNDallas.com wondering why the players are immune to Jones' efforts to make things "uncomfortable" around the Cowboys: ...