Ohio State's 5 Keys to Beating Iowa State in Round of 32 in NCAA Tournament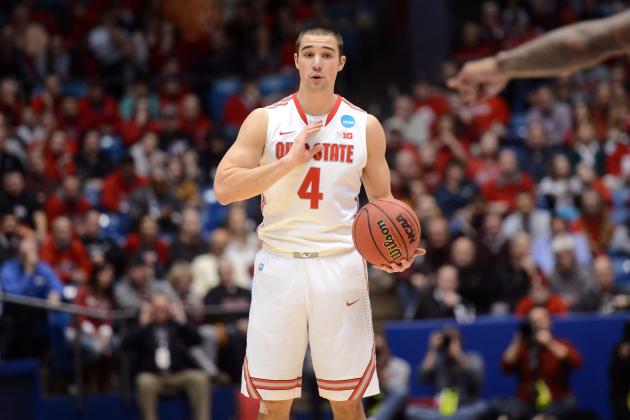 Jason Miller/Getty Images

The Ohio State basketball team had no trouble dispatching No. 15 seed Iona in the West Region in its first game of the NCAA tournament Friday night.
However, the level of competition is about to ratchet up as postseason play continues. The Buckeyes will square off with No. 10 seed Iowa State from the Big 12 on Sunday in a contest that is very dangerous on paper.
The Cyclones eviscerated Notre Dame in their first tournament game Friday and were the one team from their conference that stood out in the early rounds. Iowa State will not be intimidated by the Scarlet and Gray (like the Gaels may have been after the Buckeyes punched them in the mouth a bit) and will be ready for the challenge.
Read on to see the five keys for Ohio State if it hopes to advance to the Sweet 16.
Begin Slideshow

»
Jason Miller/Getty Images

Ohio State jumped out to a commanding lead on Friday night against Iona and it looked like the Buckeyes were going to cruise to a dominating victory.
Then Shannon Scott picked up his second foul and had to go to the bench. When the droves of fans in Dayton next looked up, the Gaels were storming back. They eventually cut the lead to four with Scott on the pine, and it was only after he reentered the game that the Buckeyes extended the differential back to 10 at halftime.
Ohio State is not a particularly deep team despite the fact that Thad Matta is playing a larger rotation than he usually does. Yes, eight guys play regular minutes, but Amir Williams is a question mark at best and LaQuinton Ross is a liability on defense. If any of the premier defenders, such as Scott, gets in foul trouble, that suffocating defense noticeably suffers.
It sounds simpler than it is, but the Buckeyes must avoid foul trouble Sunday.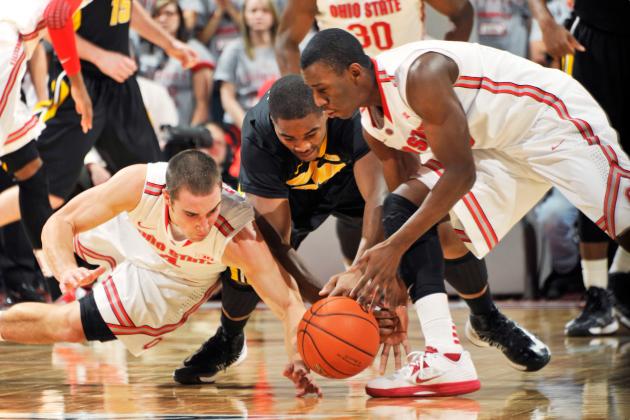 Jamie Sabau/Getty Images

This analogy has been made before on here, but we are going to go with it. Aaron Craft (Batman) and Shannon Scott (Robin) make up the best defensive guard tandem in the country, which is the primary reason that Ohio State is on a nine-game winning streak.
Craft and Scott's ball-hawking pressure is the engine that drives the team, and it did so again on Friday against Iona. Craft tallied an outrageous six steals in a mere 27 minutes of action, while Scott led the way in terms of turning the defense into easy transition opportunities. In fact, Scott ended up with 10 assists, many of which came off the defensive pressure.
Iowa State averages 13 turnovers a game, which isn't great but it's not crippling either. However, guard Korie Lucious (whom Buckeye fans may recognize from his Michigan State days) coughs it up 3.2 times a game, while Will Clyburn turns it over 2.6 times a night.
If Craft and Scott pressure Lucious and Clyburn, Ohio State should once again find itself in transition.
Jason Miller/Getty Images

Iowa State may be listed as a No. 10 seed on your busted bracket, but this is not a No. 10 seed-caliber squad. The Cyclones should have beaten Kansas twice this season, but an unbelievably lucky buzzer beater in Lawrence and then extremely questionable officiating in Ames forced overtime in each game, both of which Kansas won.
Iowa State did beat talented Oklahoma State and Kansas State teams during the regular season and of course obliterated Notre Dame in its first NCAA tournament contest.
What it all means is that the Cyclones are not your typical No. 10 seed. They come from the Big 12 and are a battle-tested group that will not be intimidated by the Scarlet and Gray.
Ohio State cannot come into this game overconfident after blowing out Iona because it would spell disaster. If the Buckeyes come into the round of 32 with the same mindset they held in the round of 64 (ready to take care of business after Iona hilariously trash talked), they will advance to the Sweet 16.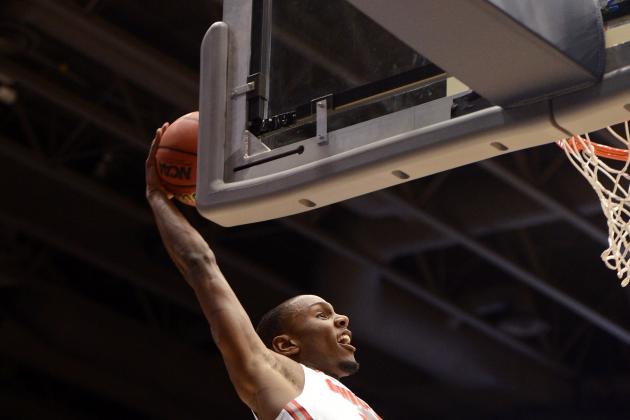 Jason Miller/Getty Images

The main theme heading into Ohio State's game against Iona on Friday night was the fact that the Gaels were second in the nation in points per game and were going to try to run the Buckeyes out of the tournament with transition opportunities.
That didn't work for an under-manned Iona squad, but Iowa State is fourth in the country in scoring, and the Cyclones did that against much better competition than the Gaels did. The Buckeyes need to pack their track shoes again, otherwise they will struggle in much the same way Notre Dame did against Iowa State's offense.
Fortunately for Ohio State fans, the Bucks looked beyond just formidable playing a similar style contest with plenty of points and high-pressure defense Friday. Yes, the Cyclones have better-caliber athletes than Iona, but the preparation on a quick two-day turnaround will be the same.
The Buckeyes must watch Iowa State's threes and force turnovers again so they can get easy buckets in transition. If that happens, the Dayton Airport will need to clear a runway for Sam Thompson.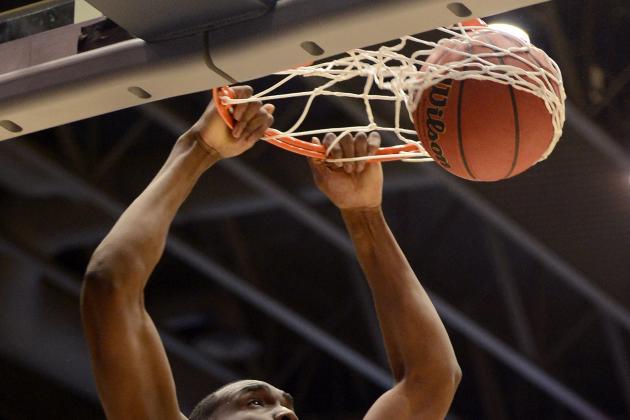 Jason Miller/Getty Images

Iowa State's tallest starter in its game against Notre Dame on Friday stood at 6'7". That means Ohio State, which is a team that hasn't exactly exploited the lane in the same fashion as fellow conference mates Michigan State or Indiana, should look to pound it down low early.
Deshaun Thomas and Evan Ravenel will have an advantage down low, and it would serve the Buckeyes well to flex some of that Big Ten physicality against the Cyclones. Thomas should look for some easy opportunities early on the inside, which would undoubtedly help his perimeter shooting later in the game.
As for Ravenel, he has picked up his level of play during this nine-game winning streak. He tallied 11 points and three blocks against Iona and had some of his best performances of the year in recent contests against Indiana and Michigan State.
Iowa State is not exactly lining up Derrick Nix or Cody Zeller in the paint, so Ravenel needs to play a major role in this contest.
Who knows, maybe even Amir Williams shows up.