Argentina vs. Venezuela: 5 Things We Learned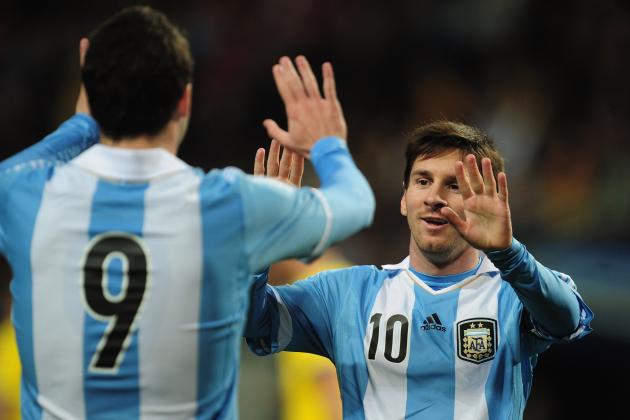 Jamie McDonald/Getty Images

Argentina beat Venezuela 3-0 in South American World Cup qualifying on Thursday night, with Gonzalo Higuain and Lionel Messi central to the side's success.
With the Real Madrid forward contributing two goals and Messi on target from the penalty spot, the Vino Tinto were little match for the talents of their Argentine rivals.
Victory sees Argentina continue their smooth path toward World Cup qualification, while casting further shadow on Venezuelan dreams of a debut appearance at football's biggest showcase.
Let's take a look at five things we can take from the encounter at the Estadio Monumental.
Begin Slideshow

»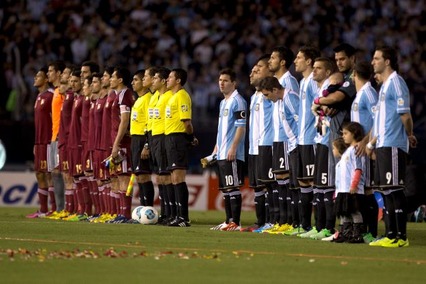 El Universal
Venezuela are without doubt an improving footballing force.
It is a commonly stated fact that they are the only CONMEBOL nation never to have qualified for the World Cup, but it is easy to see that statistic changing in the near future.
A win at home to Colombia in their next fixture would keep their realistic chances of qualification alive, but it could well be that 2014 is too soon in their footballing development.
The Vino Tinto came out with all guns blazing and played some good, aesthetically pleasing football in the early minutes. However, Argentina's quality eventually shone through.
Venezuela lack the depth of elite talent to compete with the best of South America on a consistent basis, but they have long since emerged as a viable footballing force on the continent.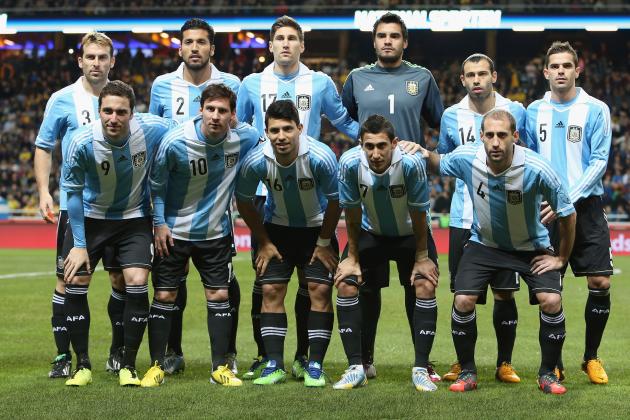 Jamie McDonald/Getty Images

While the team lineup shown is from a recent fixture with Sweden, the fact that Argentina secured such a convincing win in the absence of star duo Angel di Maria and Sergio Aguero.
In came Santos attacking midfielder Walter Montillo and PSG forward Ezequiel Lavezzi, with both players performing admirably on the evening.
Sabella's Argentina side are a well-balanced unit and, following a series of good performances over the past 12 months, can be seen as strong contenders to challenge for the World Cup title next summer.
Gone are the days of Diego Maradona and Sergio Batista's muddled management. Sabella is making no claims to be emulating any other side and has been bold in his selection decisions.
From an unbalanced side that relied on attacking talent in previous years, this is now a side with a strong and stable defensive core. Now, those attacking stars may finally have a stable base from which to work.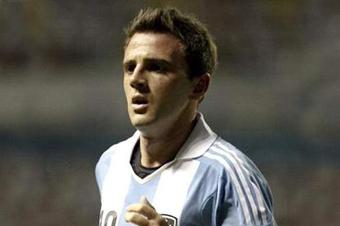 Portalnet.cl
Walter Montillo was one of the big transfer stories of the recent Brazilian transfer window when he moved from Cruzeiro to Santos for a substantial transfer fee.
However, his indifferent form of the 2012 season has continued, and the Argentine has failed to impress the fans of his new club following a series of insipid performances.
For Argentina, though, he was a vibrant creative force, linking wonderfully with the omnipresent Messi to ensure that the Venezuelan defence could not rest for one moment. It was easily his best performance of 2013.
It is much easier to play well in a confident side alongside the likes of Messi and Lavezzi, admittedly. But Santos fans will no doubt question just why Montillo has been so poor since arriving at the club.
Following this performance, though, he has secured an international future for at least a few games to come.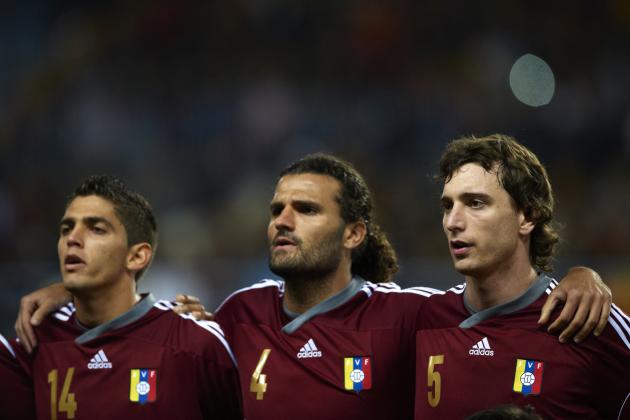 Manuel Queimadelos Alonso/Getty Images

Now 28, it is a great shame that Oswaldo Vizcarrondo looks highly unlikely to ever get a shot at playing in one of Europe's top leagues.
A league champion in both Colombia and Venezuela, Vizcarrondo is currently plying his trade in Argentina with Lanus. He is a true journeyman of the South American game.
The Venezuelan centre-back was everywhere in the first-half of the encounter in particular. Without a series of interceptions, blocked shots and tackles, the scoreline could have been much worse for his side.
The defender was, for the most part, helpless to prevent his side conceding. A 3-0 scoreline is, therefore, a harsh reality for the rugged stopper.
Vizcarrondo was a star for Venezuela in finishing fourth at the 2011 Copa America. If they are to stand any chance of World Cup qualification this time around, it will surely also be based upon his contribution.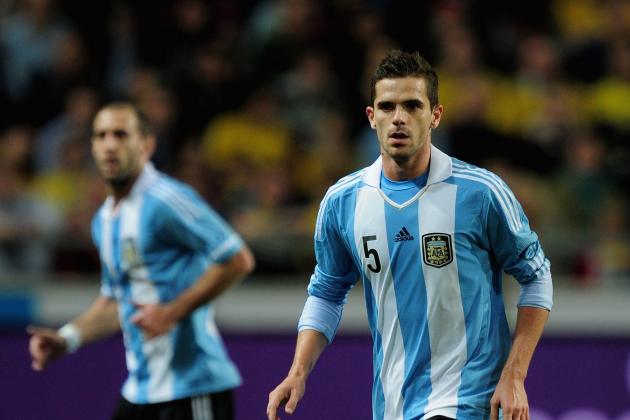 Jamie McDonald/Getty Images

He was once considered as the bright young thing of the Argentine game, but at just 26 years old, Gago chose to return to his homeland on loan with Velez last summer.
With almost 50 international caps to his name, his talents are clearly appreciated at home and his partnership with Javier Mascherano at the base of the national team midfield is bearing fruit at present.
Still owned by Valencia, who purchased the player only last summer, Gago's loan contract with the Argentina side will end in the summer. He is surely too good, though, to spend any more time in the country's ailing domestic league.
Admittedly, he only left Velez following a dispute over the sacking of former manager Mauricio Pellegrino. However, Gago is a player who needs to be playing regularly at the very top level.
He may have never made a consistent place for himself in the Real Madrid side, but there will be plenty of high-class suitors for the player this summer if his Valencia career really is over.