They say a win is a win, but "they" don't really know what they're talking about.
If you could choose, of course you would much rather take a dominant, overpowering, all-around, 20-point win than a nail-biting, buzzer-beating victory in which your team struggled in every aspect of the game.
While not all winners on Friday scored victories of the former variety, several came through with performances that suggest they will be dangerous in the round of 32.
Let's take a look at the best.
Note: You can find all the NCAA tournament scores right here. A printable bracket and live, updated bracket can both be found at the bottom of this page.
No. 15 Florida Gulf Coast (Beat No. 2 Georgetown, 78-68)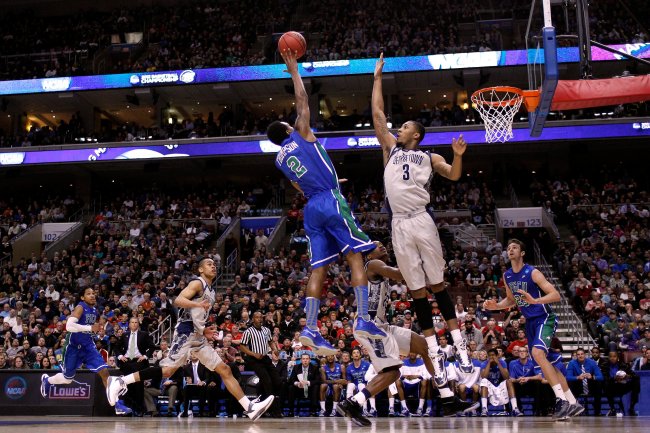 Rob Carr/Getty Images
Florida Gulf Coast didn't just become the seventh No. 15 seed in history to knock off a No. 2, it looked like the far superior team in the process.
The Eagles shot just 42.9 percent from the field (Georgetown shot 37.5) and turned the ball over 13 times (14 for Georgetown), but their up-tempo, above-the-rim style completely overwhelmed the Hoyas.
After they went on a ridiculously entertaining 22-6 run in the second half, Georgetown attempted to make things interesting down the stretch, but Brett Comer and Chase Fieler crushed the comeback attempt with the play of the tournament:
" frameborder="0" width="620" height="430">
Few teams are playing with as much confidence.
No. 12 Mississippi (Beat No. 5 Wisconsin, 57-46)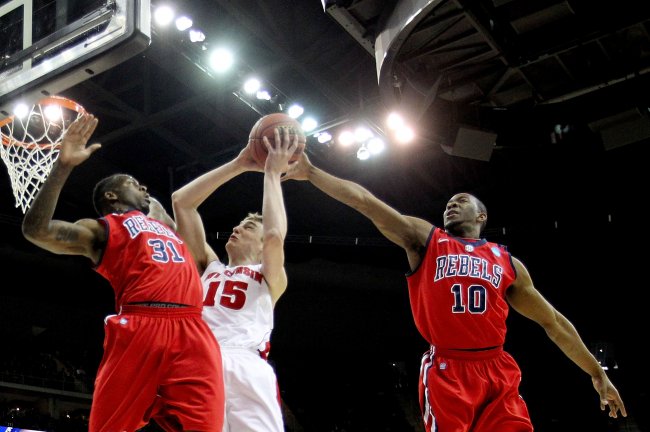 Jamie Squire/Getty Images
If you were to tell me Marshall Henderson would shoot 1-of-11 in the first half and the pace (about 63 or 64 possessions each) would heavily favor Wisconsin's style, but Ole Miss would win by 11, I would have laughed a sarcastic laugh.
But that's exactly what happened.
Henderson heated up in the second half and finished with 19 points on a robust 6-of-21 shooting, but the real story was the Rebels getting a combined 19 points, 21 rebounds, two assists, four steals and six blocks from Murphy Holloway and Reginald Buckner.
While Wisconsin building a brick house (15-of-59 from the field) certainly helped, the way in which the Rebels pulled the upset was undoubtedly impressive. If their frontcourt continues to be so overwhelmingly dominant, they will be an incredibly tough out, no matter the play of the land shark.
No. 10 Iowa State (Beat Notre Dame, 76-58)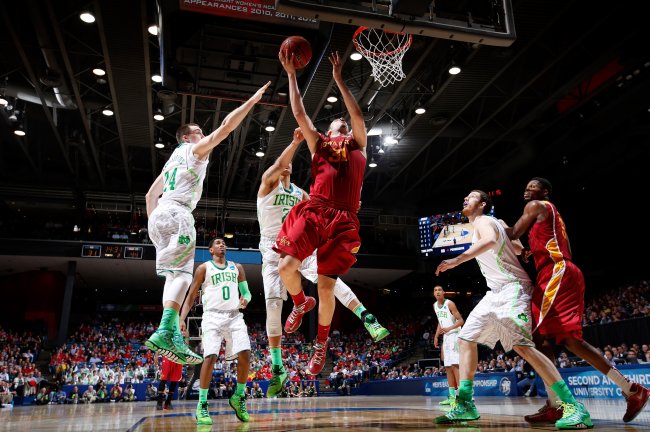 Joe Robbins/Getty Images
As CBS Sports' Jon Rothstein pointed out, the Cyclones—much like the Rebels—took a unnatural route to their victory:
Iowa State slicing up Notre Dame like a side of fries. Cyclones not relying on the 3 --- because they don't have to. Impressive.

— Jon Rothstein (@JonRothstein) March 23, 2013
For much of the season, Fred Hoiberg's team has won games by increasing the tempo, shooting the lights out, and surviving inconsistent defense.
Which team will go the furthest?
Not against the Irish.
The Cyclones knocked down nine long balls, but they constantly attacked the middle, shot 52.6 percent from inside the arc, recorded 19 assists to just six turnovers and most importantly, held an efficient Irish attack to just 58 points on 65 possessions.
Few teams put together better all-around performances the past two days, and Ohio State shouldn't be overlooking the Cyclones.
Link to Printable PDF