Indiana Basketball: Why the Hoosiers Can't Overlook Temple in Round of 32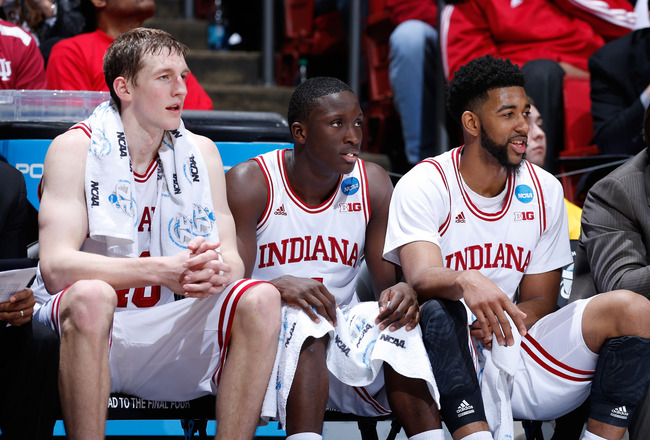 Joe Robbins/Getty Images
The Indiana Hoosiers advanced to the third round of the NCAA tournament after a dominating win over No. 16 seed James Madison. Indiana showed that it is focused and looks poised for a deep tournament run.
On Sunday, IU will face Temple. The No. 9 seed defeated No. 8 seed North Carolina State, 76-72, in their second-round game.
Even though the Hoosiers looked to be on the top of their game in their first outing, they must take the Owls seriously.

Here are three reasons why Indiana can't overlook Temple.
Khalif Wyatt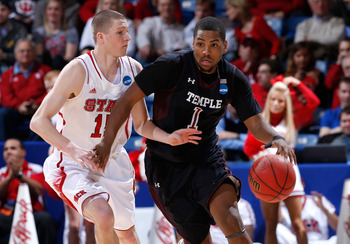 Joe Robbins/Getty Images
Senior guard Khalif Wyatt is Temple's best player and a dynamic scorer. This season, he is averaging 20.2 points and 4.1 assists per game. Against NC State, Wyatt was a force to be reckoned with. He scored 31 points to lead the Owls to victory.
As he showed on Friday, Wyatt can completely take over the game. He does it all for Temple and is talented enough to score even though he knows that defenses are going to key in on him.
Indiana has to know where he is at all times. It would be a good idea for head coach Tom Crean to have Big Ten Defensive Player of the Year Victor Oladipo guard him. Oladipo has faced plenty of stud guards this year and should be up for the challenge.
Wyatt is the type of player who can carry his team through the NCAA tournament (i.e. Stephen Curry). The Hoosiers can't underestimate him.
Temple's Tournament History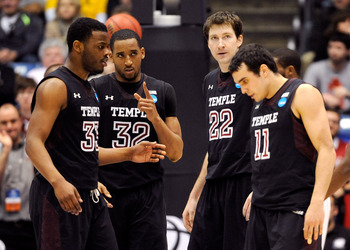 Jason Miller/Getty Images
Temple is dangerous because it is motivated to improve on its recent NCAA tournament appearances. The Owls have been to the Big Dance each of the last five years but have lost their opening game all but once, per Fox Sports.
Temple hasn't been to the Sweet 16 since 2001. The opportunity for a breakthrough is once again in front of them.
The Owls are going to come out with plenty of intensity. The Hoosiers must recognize that Temple is just as hungry to win as they are.
Turnover Rate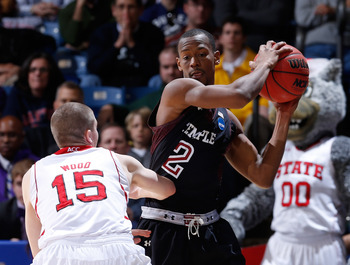 Joe Robbins/Getty Images
Temple is excellent at taking care of the basketball. At the same time, the Owls force the other team to make mistakes. This season, they average 10.8 turnovers per game while forcing 13.7.
Against NC State, the Owls only turned it over five times. The Wolfpack, on the other hand, committed 13 turnovers.
Indiana has to take care of the ball. In losses to Butler, Illinois, Ohio State and Wisconsin, the Hoosiers had 13, 14, 12 and 13 turnovers, respectively.
This is something that Tom Crean cannot take lightly. Every possession is key, and clearly, Temple isn't going to give the Hoosiers extra chances by turning it over.
Keep Reading

Indiana Hoosiers Basketball: Like this team?