Honduras vs. Mexico: 6 Things We Learned from World Cup Qualifier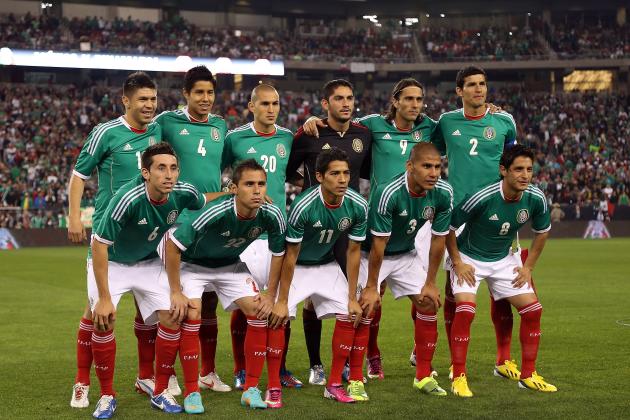 Christian Petersen/Getty Images
Mexico has not won in Honduras since 1993.
Mexico was close to breaking a 20-year hex without winning in Honduras. The last time El Tri took three points home was in the 1994 World Cup qualifier. Today, Honduras pulled off a miraculous draw.
El Tri was dominating the match until the 75th minute. Javier Hernandez was instrumental, as he scored twice. The back line was superb, despite the complicated climatic conditions: 100ºF.
However, Carlo Costly sent a header to the back of the net to put his team on the board, three minutes later an arguable penalty kick gave the local team the equalizer.
Mexico played to its best in a very hostile ground, proving that there is talent and guts.
Join me to find out six things we learned from this historic match.
Begin Slideshow

»
Courtney Campbell was the referee of the match. Photo: International Referee
The penalty kick Courtney Campbell conceded was crucial in the game. It was terrible, of course, but it was not the only bad decision.
Campbell forgave several bookings for the local side and was very rigorous with Mexico.
CONCACAF needs to work closely with its referees to provide objectivity. Pushing the refs and criticizing every call characterize the Latin American stadiums.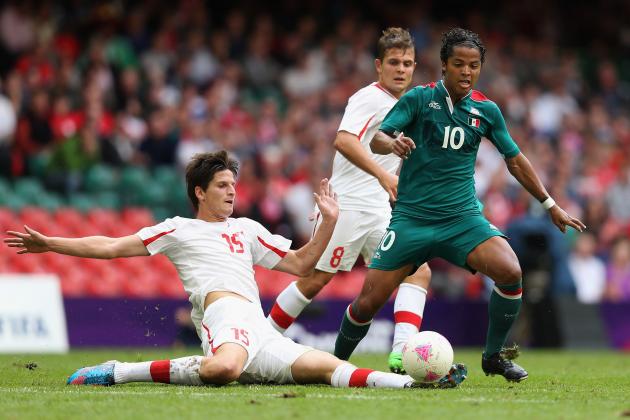 Julian Finney/Getty Images
Giovani dos Santos did not bring much to the game.
It was a bad day for Giovani dos Santos. The Mallorca forward needs to stay focused and fight for the ball, no matter the circumstance.
Dos Santos collapsed constantly, even when there was no clear foul against him. This meant that Mexico lost the ball in at least five occasions.
In these kind of games it is very important to keep the flow of the game and to attack as much as possible. Gio did not help much in this front; he is not a player that needs to cheat.
Mexico certainly missed his creativity.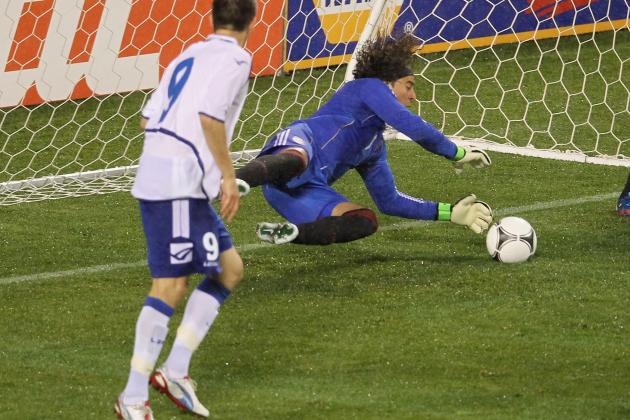 Jonathan Daniel/Getty Images
Guillermo Ochoa reappeared with El Tri after almost two years.
The last time Guillermo Ochoa started an official match with Mexico was in June 2011 at the Gold Cup.
Friday, he went back to El Tri's goal, and he had a good performance. He even managed to reject Jerry Bengtson's penalty kick. However, the Honduran took advantage of the rebound and scored to draw the match.
Ochoa has been a cornerstone for French club Ajaccio, and he proved to be in great shape to defend Mexico.
He will probably play next Tuesday against the United States, which will be a harder test.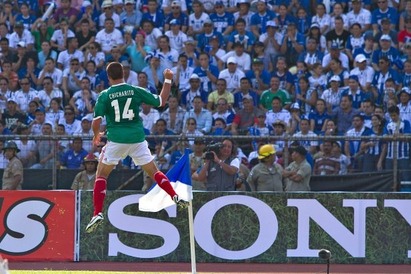 Javier Hernández celebrates his first goal. Photo: miseleccion.mx
Javier has not had as much activity with Manchester United lately. Still, the striker managed to score twice against Honduras and prove he has not lost his touch.
Hernandez sent a header to the back of the net to open the score, and then he added another goal to his count by deflecting a shot from Carlos Salcido.
Chicharito continues to be Mexico's lethal weapon.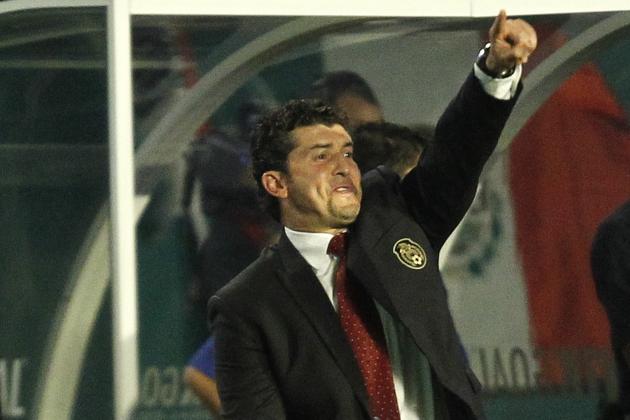 Joel Auerbach/Getty Images
José Manuel de la Torre changed the strategy he used against Jamaica.
It is true that the players did a good job today, but Jose Manuel de la Torre deserves a shout.
The Mexican manager chose the perfect strategy, with Hernandez alone on the top while Guardado and dos Santos fed him the ball.
This formation will give El Chepo great results. He needs to be more accurate with the substitutions, but other than that, this was a great strategy.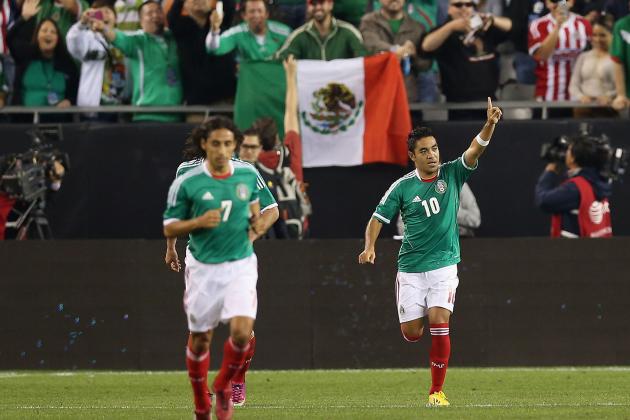 Christian Petersen/Getty Images
Mexico's performance was better than against Jamaica.
Despite the result, Mexico deserved to win. The best thing we can take from this match is the team's attitude.
These footballers played with all they've got. This is the real national squad—full of young blood, with good performances and talent.
Friday's team had nothing to do with the one we saw a month and a half ago against Jamaica.