1 Roster/Lineup Change All 30 MLB Teams Need to Make Before Opening Day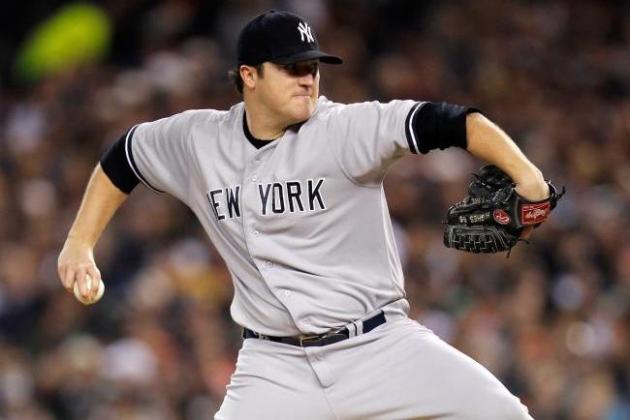 For his own protection, Phil Hughes of the New York Yankees needs to begin 2013 on the DL and steadily build arm strength. Gregory Shamus/Getty Images
MLB teams need to make difficult decisions during the final days of spring training to trim rosters and assign roles.
In reality, Opening Day is a soft deadline, as the front office and coaching staff can continue to tweak things once the regular season begins. But every game counts, so playing with the wrong personnel for any length of time can be costly.
The likelihood of the following changes vary from imminent to wishful thinking.
Begin Slideshow

»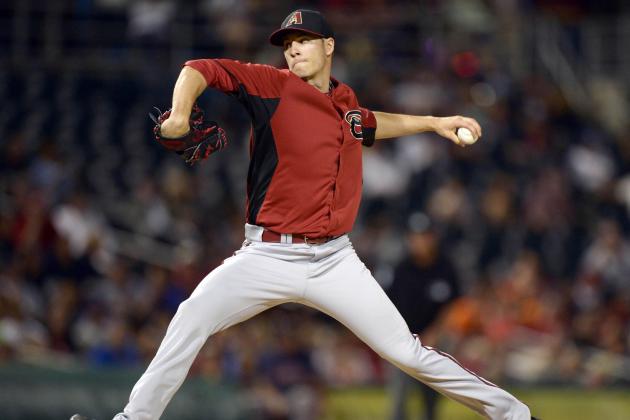 Jake Roth-USA TODAY Sports
Patrick Corbin.
For one, it's preferable to have two southpaws in the starting rotation.
More importantly, though, Patrick Corbin has more potential on the Arizona Diamondbacks than trade acquisition Randall Delgado.
In a hitter-friendly environment like Chase Field, pitchers who record timely swings-and-misses can thrive. Corbin is striking out one batter per inning this spring, while Delgado has only 10 SO in 17.0 IP.
Arizona doesn't want to admit that one of the key pieces in the Justin Upton trade has a low ceiling, but that's unfortunately the truth.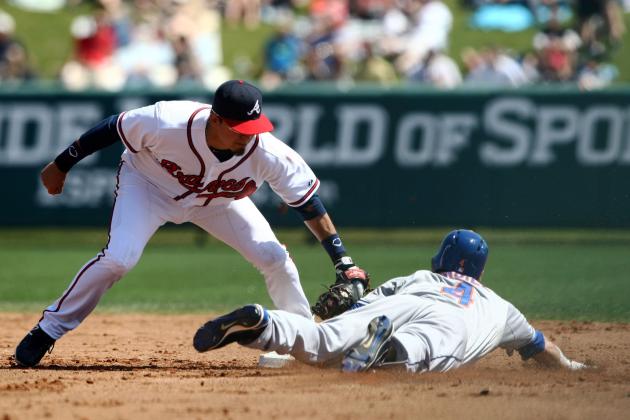 Douglas Jones-USA TODAY Sports
Ramiro Pena.
The Atlanta Braves need a versatile infielder on their bench.
This player should be capable of tightening up defense at third base in the later innings or starting at shortstop if Andrelton Simmons suffers through a brutal sophomore slump.
Ramiro Pena is a better fit than Tyler Pastornicky in large part because he has the speed to enter games as a base-stealing threat.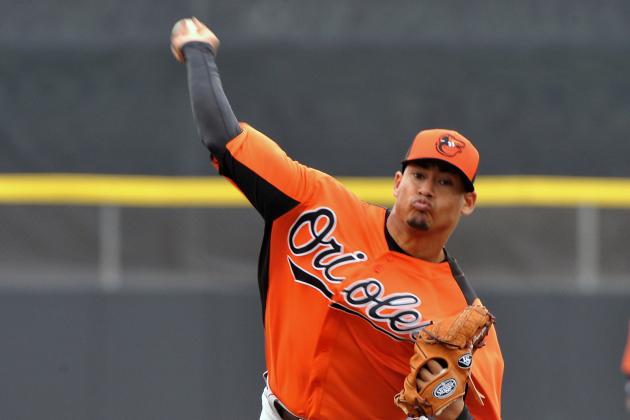 Al Messerschmidt/Getty Images
Jair Jurrjens.
The former All-Star has recovered nicely from a slow start to spring training, but the Baltimore Orioles can't overreact to such a small sample of work.
Fortunately, the O's have a surplus of starting rotation candidates. Jake Arrieta looks impressive in spring training and enjoyed success early during the 2012 regular season. He'll claim the No. 5 spot.
Jair Jurrjens could be back in the majors as an injury replacement should he continue to pitch effectively at Triple-A.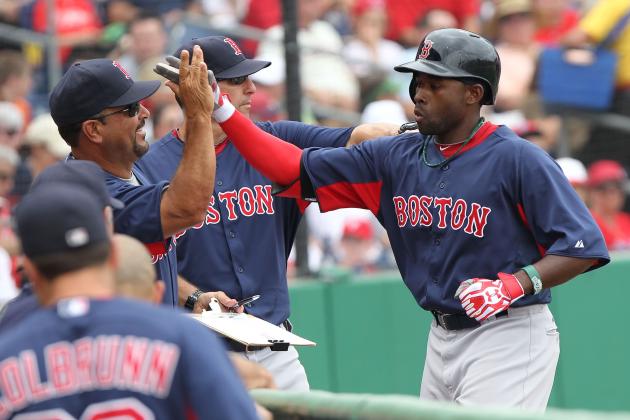 Kim Klement-USA TODAY Sports
Jackie Bradley.
It's a pretty straightforward situation.
The Boston Red Sox already know they'll be without Stephen Drew and David Ortiz for the first several days of the regular season. Another left-handed position player needs to fill the void.
Jackie Bradley has obliterated major league pitching in spring training. The outfielder is maturing faster than expected, and the Red Sox shouldn't ignore him.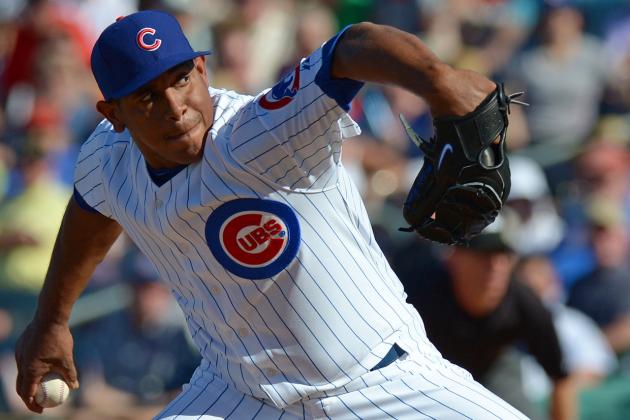 Jake Roth-USA TODAY Sports
Carlos Marmol.
The Chicago Cubs nearly freed themselves from Carlos Marmol in early November with a nearly-completed trade involving Dan Haren.
Since then, we haven't heard of any specific trade offers.
Frankly, the club is going to receive very little, even from a desperate team, but a long-shot prospect is better than nothing.
Marmol's wildness makes him completely untrustworthy in the later innings, and his $9.8 million salary makes zero sense for Chicago in a rebuilding year. The Cubs should rid themselves of some of financial obligation and stress.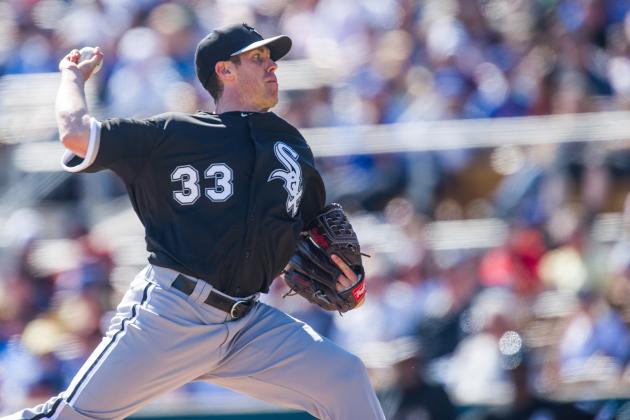 Rob Tringali/Getty Images
Dylan Axelrod.
An announcement ought to come any moment now with John Danks experiencing physical setbacks.
Dylan Axelrod is mainly opposed by Hector Santiago, but the former has the glaring advantage. Axelrod is in better command of his repertoire and coming off a summer where he threw 148 innings.
Santiago will still stick with the Chicago White Sox as a reliever.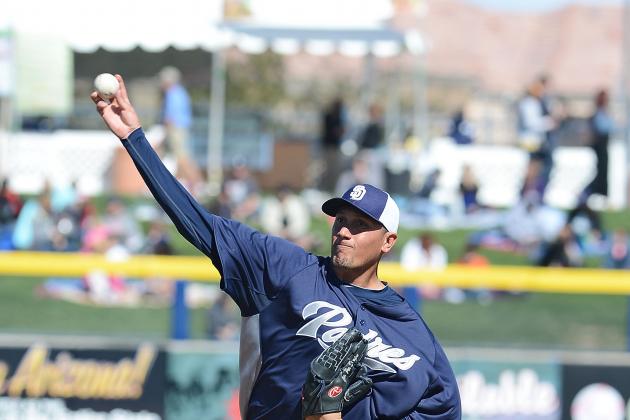 Jennifer Stewart/Getty Images
Freddy Garcia.
The Cincinnati Reds boast a reputable starting rotation, though limited fallback options in case of major injury.
Even closer Aroldis Chapman doesn't have interest in transitioning from his current role.
Freddy Garcia participated in major league camp with the San Diego Padres, so he's already stretched out. Perhaps that's how the Reds deepen their team in the near future.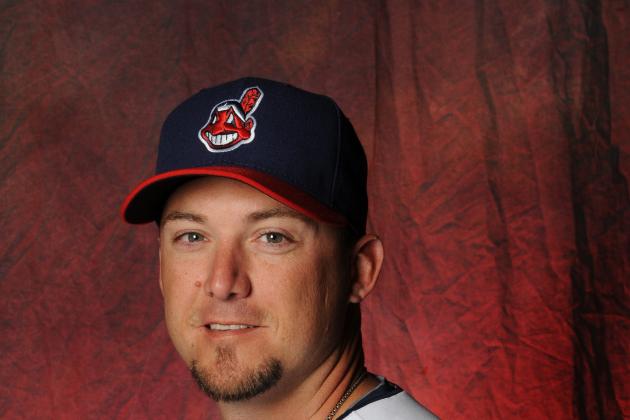 Rich Pilling/Getty Images
Ryan Raburn.
A longtime rival with the Detroit Tigers, Ryan Raburn abruptly forgot how to hit last summer. More than 200 plate appearances came and went, yet he was stuck below the Mendoza line.
He looks completely rejuvenated in spring training with a .359/.479/.795 batting line.
The Cleveland Indians have emphasized versatility in constructing their roster, and Raburn certainly fits in. The 31-year-old has major league experience at six different positions.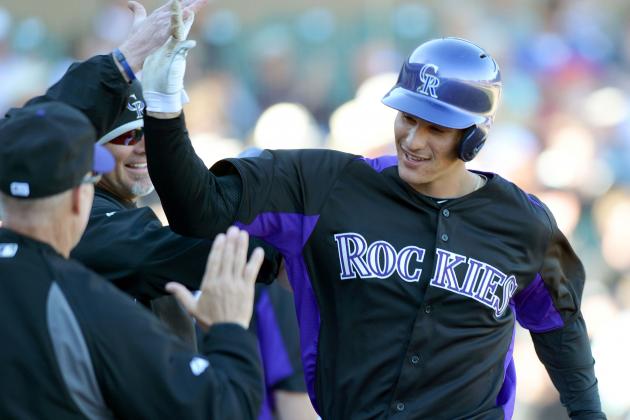 Jake Roth-USA TODAY Sports
Nolan Arenado.
Nolan Arenado probably won't be a superstar.
The highly-toued prospect finished 2012 with an ordinary .285/.337/.428 batting line. His spring training numbers are still strong, but it's impossible to say whether he'll be able to resist chasing pitches out of the strike zone once the season gets underway.
But Arenado is significantly better than incumbent third baseman Chris Nelson, even from a defensive perspective.
The Colorado Rockies can make room for both on the 25-man roster.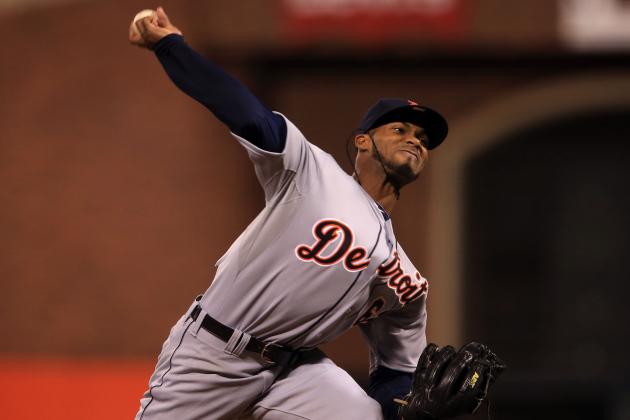 Doug Pensinger/Getty Images
Al Alburquerque.
Perhaps Bruce Rondon is ready for the majors, but why the urgency to thrust him into high-leverage situations? Jim Leyland shouldn't give him priority over more experienced relieves.
In the preseason, regular season and playoffs, Al Alburquerque has always foiled the world's best batters.
Despite occasional concerns about his control, the right-hander is utterly unhittable. He has also never surrendered a home run in 49 appearances with the Detroit Tigers.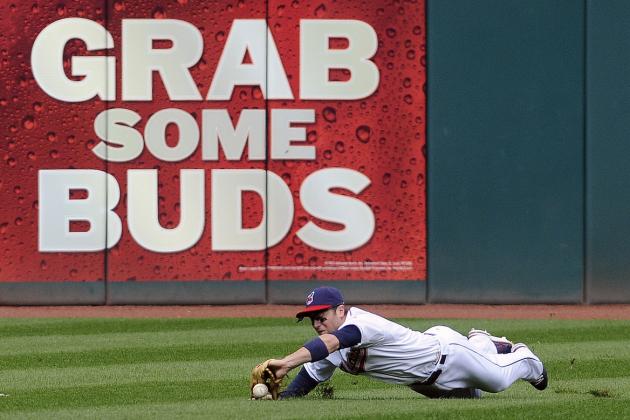 Jason Miller/Getty Images
Trevor Crowe.
MLB.com's Brian McTaggart reports that the non-roster invitee is among three players fighting for two remaining spots on the Houston Astros bench.
Trevor Crowe's defensive value is going to be the tiebreaker. His .300/.364/.500 batting line this spring helps, too.
The 29-year-old previously played parts of three seasons with the Cleveland Indians.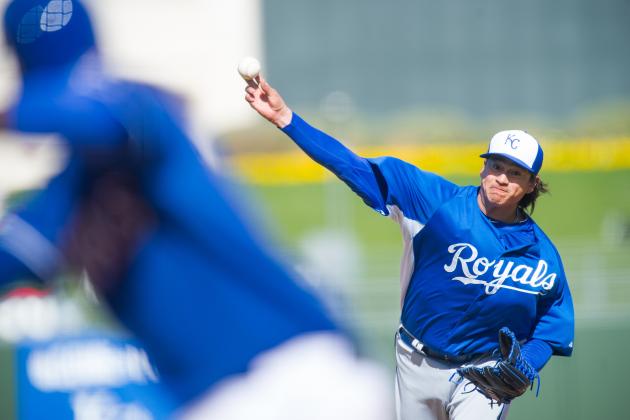 Rob Tringali/Getty Images
Luis Mendoza.
Luis Mendoza handily outperformed Bruce Chen in 2012, and the trend is continuing.
Entering his final preseason tuneup, Mendoza is 2-0 with a 0.82 earned run average, while Chen has struggled (1-1, 7.90 ERA).
Chen's clubhouse presence assures that he won't be traded, but this fifth-starter competition isn't really a competition at all.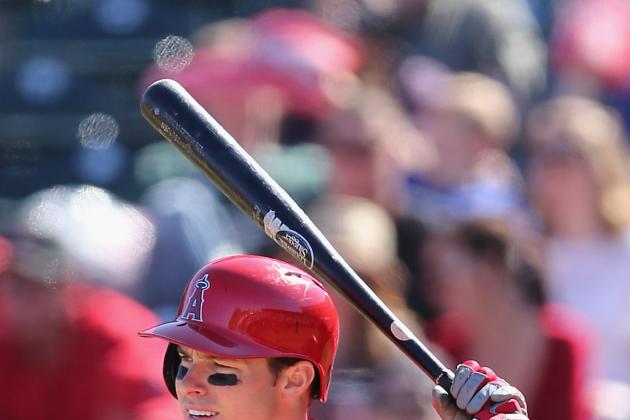 Christian Petersen/Getty Images
Trent Oeltjen.
Once the pending Vernon Wells trade is completed, the Los Angeles Angels fill have a vacancy on their bench.
Australian-born outfielder Trent Oeltjen should get the nod. He's batting .375/.444/.688 this spring—granted, in limited action—and is well above average as a defender in left.
He gained major league experience with the Arizona Diamondbacks and Los Angeles Dodgers.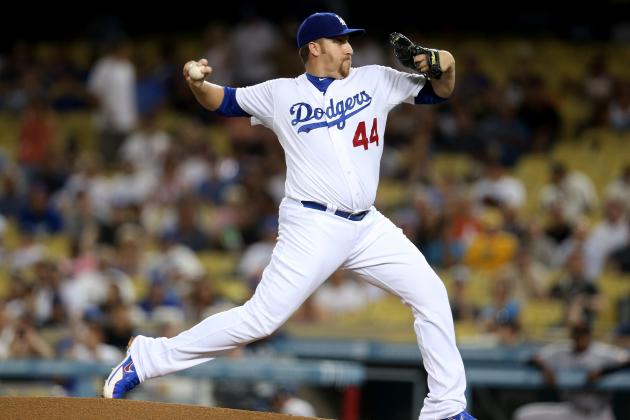 Stephen Dunn/Getty Images
Aaron Harang.
Statistically, it has been an ugly spring training for Aaron Harang (8.10 ERA, 2.18 WHIP).
But none of that should matter if he performs well on Tuesday night.
The Los Angeles Dodgers aren't in a hurry to unload excess starting pitchers, though it's clear that they can't fit all of them on the active roster.
Harang makes the most logical trade candidate because he has less relief experience than Chris Capuano or Ted Lilly.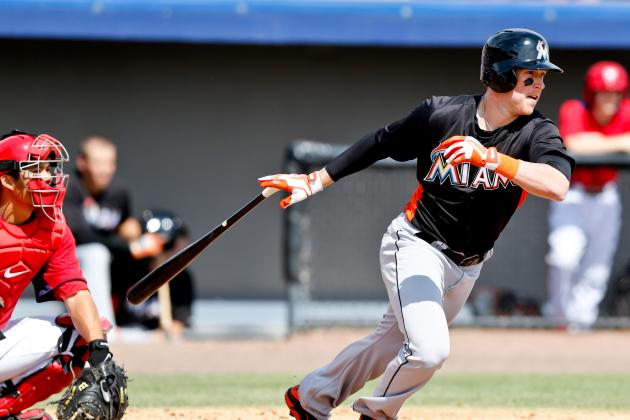 Derick Hingle-USA TODAY Sports
Chris Coghlan.
Justin Ruggiano posted very attractive stats in his half-season with the 2012 Miami Marlins.
Of course, his .313/.374/.535 batting line isn't sustainable. Ruggiano slumped badly against right-handed pitching as the season wore on and didn't have the defensive skills to cover center field in the spacious new ballpark.
Though Chris Coghlan has been mediocre since his standout rookie season, his feats this spring suggest a return to form.
Norm Hall/Getty Images
Wily Peralta.
The official signing of Kyle Lohse initially seemed as if it would force the Milwaukee Brewers to make tough decisions regarding their young pitchers.
But shortly thereafter, we learned the reliever Mark Rogers was going to begin 2013 on the disabled list and build up his arm strength.
Now, the Brew Crew has room on the 25-man roster to accommodate Mike Fiers and Wily Peralta. The latter clearly possesses a higher ceiling, and coming off a summer where he made 33 professional starts, there shouldn't be any reason to limit his workload.
Fiers fits in as a long man out of the 'pen.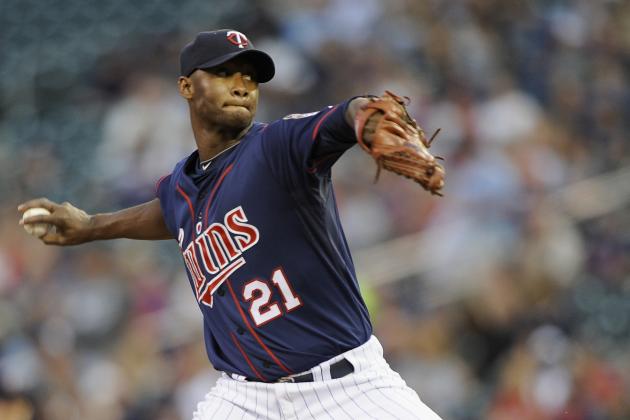 Hannah Foslien/Getty Images
Samuel Deduno.
It's a shame Samuel Deduno (groin tightness) has to miss time considering how well he performed at the World Baseball Classic.
P.J. Walters will take at least one turn in the Minnesota Twins rotation following a very strong spring (2.08 ERA).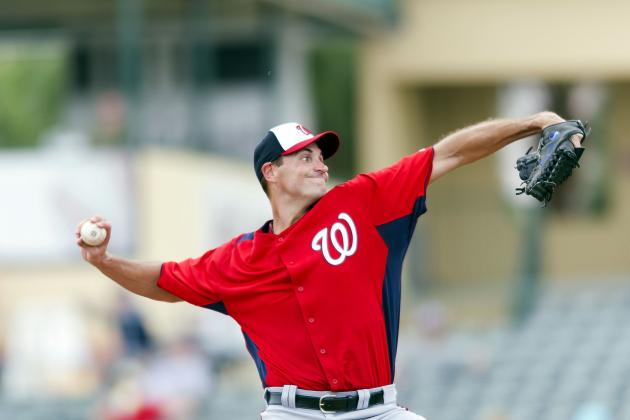 Steve Mitchell-USA TODAY Sports
Chris Young.
Chris Young was an adequate, back-end starter for the New York Mets in his age-33 campaign. The 4-9 record just reflects the negligible run support his teammates provided.
The big-bodied right-hander recently opted out of his Washington Nationals contract, hence making him a free agent.
Mets ace Johan Santana will miss Opening Day, and now Shaun Marcum is doubtful after sustaining a minor neck injury (via ESPNNewYork.com).
Pursuing this familiar face makes perfect sense.
Gregory Shamus/Getty Images
Phil Hughes.
The New York Yankees won't be without Phil Hughes for long.
He has returned to the mound and thrown simulated games since sitting out awhile with a bulging disk in his upper back. At the latest, the 16-game winner should be back in pinstripes around mid-April.
Ivan Nova and David Phelps can round out the rotation in his absence, so there's no reason to rush Hughes up north by the season's first week.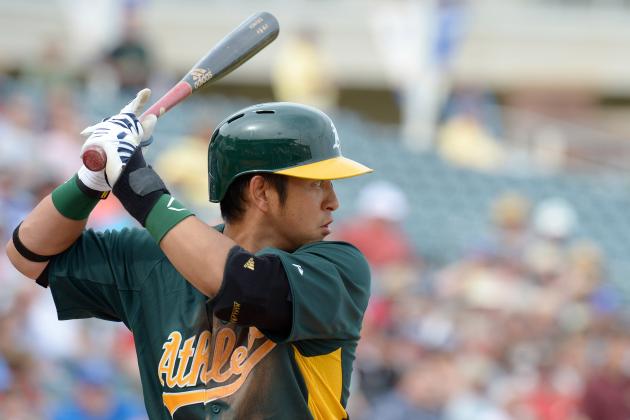 Jake Roth-USA TODAY Sports
Hiroyuki Nakajima.
According to John Shea of the San Francisco Chronicle, "buzz in the clubhouse" was that Hiroyuki Nakajima is susceptible to being optioned to Triple-A.
Ignoring his $6.5 million contract, this does not come as a shock.
The Japanese veteran enters Tuesday with a pitiful .150/.277/.175 batting line at a position where the Oakland Athletics have numerous alternatives. It's hard to envision him seeing significant playing time in April.
On the other hand, a stint with the Sacramento River Cats could boost his confidence.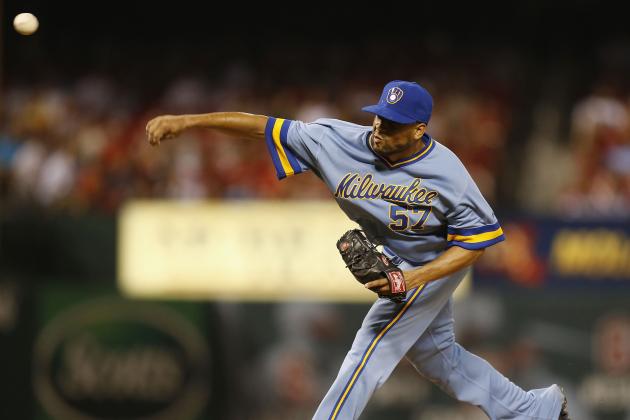 Paul Nordmann/Getty Images
Francisco Rodriguez.
Mike Adams and Jonathan Papelbon will handle the final six outs of any tight Philadelphia Phillies victory.
It's clear, however, that the club doesn't have bullpen depth to rival the Atlanta Braves or Washington Nationals.
Longtime closer Francisco Rodriguez is still available and most likely holding out for an incentive-laden contract. He would be an appropriate middle-relief option.
The Phillies sought relatively cheap help this past winter in the form of John Lannan, Ben Revere and Delmon Young. Adding K-Rod makes total sense, so long as the club is able to avoid luxury tax penalties.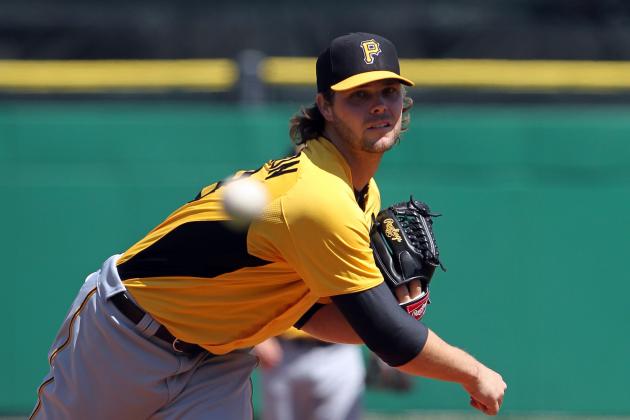 Kim Klement-USA TODAY Sports
Kyle McPherson.
Kyle McPherson provided a boost for the Pittsburgh Pirates last September as they were on the fringe of the NL Wild Card race. His solid efforts, unfortunately, didn't even keep the Bucs above .500.
The 25-year-old was given several opportunities to seize a spot in the starting rotation during spring training.
He wilted at the worst time, surrendering 13 earned runs over his final two outings.
McPherson will almost certainly begin 2013 in the minors after Michael Sanserino of the Pittsburgh Post-Gazette announced that Jonathan Sanchez cracked the rotation.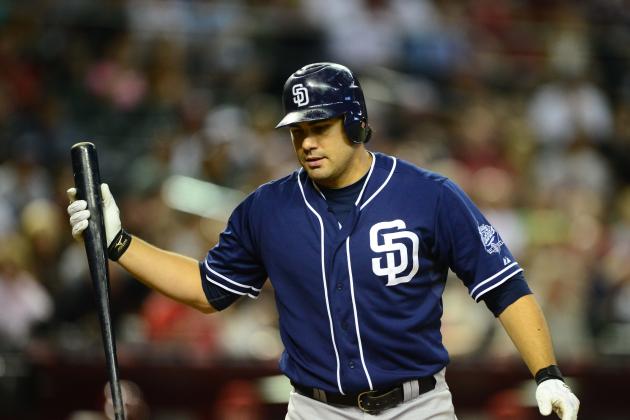 Mark J. Rebilas-USA TODAY Sports
Carlos Quentin.
The San Diego Padres knew what they were getting into by agreeing to a three-year contract extension with Carlos Quentin.
He's an excellent slugger, but someone unable to stay completely healthy.
For the second straight summer, the team will err on the side of caution and delay his regular-season debut due to knee issues. This gives the Padres an opportunity to further test Alexi Amarista's versatility in the outfield.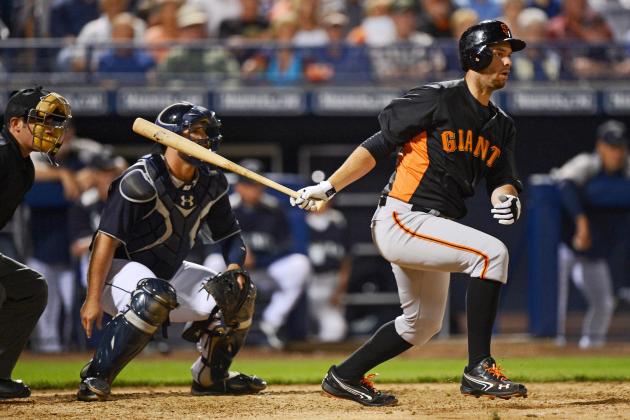 Jake Roth-USA TODAY Sports
Brandon Belt.
This is somewhat of a pipe dream, as Hunter Pence is unlikely to drop from the No. 5 spot following a productive spring training.
But let's forget about their resumes.
As a batter with a more patient approach, Brandon Belt is less vulnerable to prolonged slumps. Wouldn't the San Francisco Giants want the consistent option closer to the middle?
Coming after Buster Posey, Belt coming up fifth would split up right-handed batters.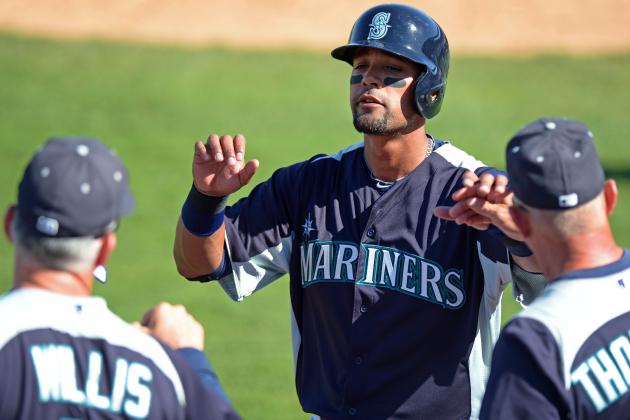 Jake Roth-USA TODAY Sports
Franklin Gutierrez.
The oft-injured center fielder is more of a base-stealing threat than teammate Michael Saunders.
As of Saturday, Seattle Mariners manager Eric Wedge was considering both guys for the No. 1 spot in his batting order (via Geoff Baker, The Seattle Times). Franklin Gutierrez can strengthen his case by continuing to produce this week.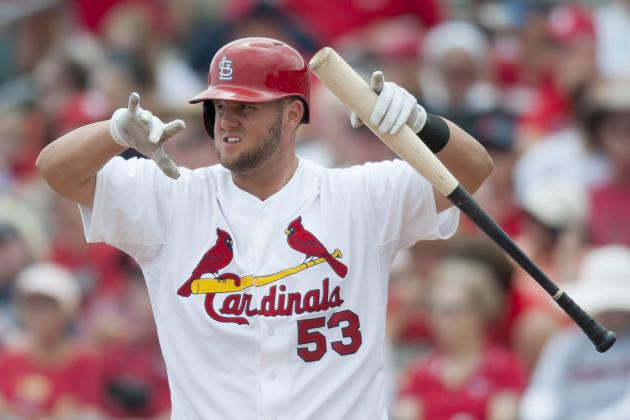 Steve Mitchell-USA TODAY Sports
Matt Adams.
The St. Louis Cardinals have the option of sending Matt Adams down to Triple-A to receive regular at-bats. That would ensure he retains great trade value.
But in the best interest of the 2013 team, he should be in the majors and readily available off the bench.
It's important for every National League team to have a left-handed power hitter in the dugout for late-inning matchups.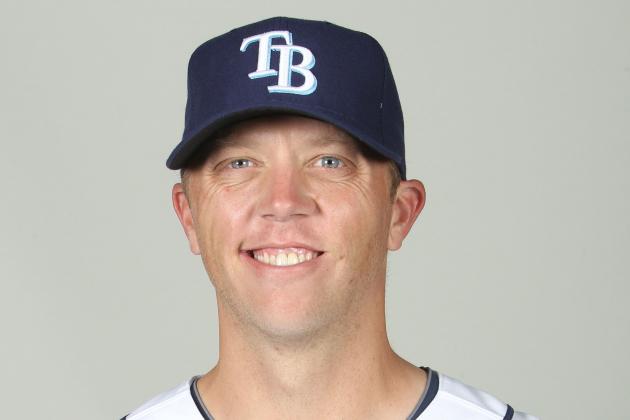 Kim Klement-USA TODAY Sports
Shelley Duncan.
It's going down to the wire, but Sam Fuld should be ready to play for the Tampa Bay Rays on Opening Day.
The only alternative is a stint on the disabled list because the 31-year-old has exhausted his minor league options. Fuld's hamstring doesn't require a couple extra weeks to mend, which means Shelley Duncan is the odd man out.
Despite fairly impressive spring training stats, Duncan is the sort of one-dimensional, all-or-nothing player who seldom plays a major role on Joe Maddon's team.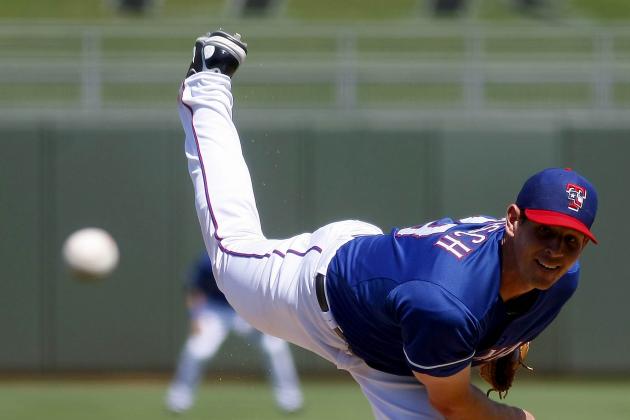 Rick Scuteri-USA TODAY Sports
Nick Tepesch.
The Texas Rangers—for some bizarre reason—would prefer to have Robbie Ross in the bullpen than in the rotation.
After telling him so, optioning Randy Wells to the minors and losing Kyle McClellan and Martin Perez to injuries, Nick Tepesch is pretty much unopposed in the fifth starter's competition.
He has been shaky over the past two outings, but at least the 24-year-old is sufficiently stretched out.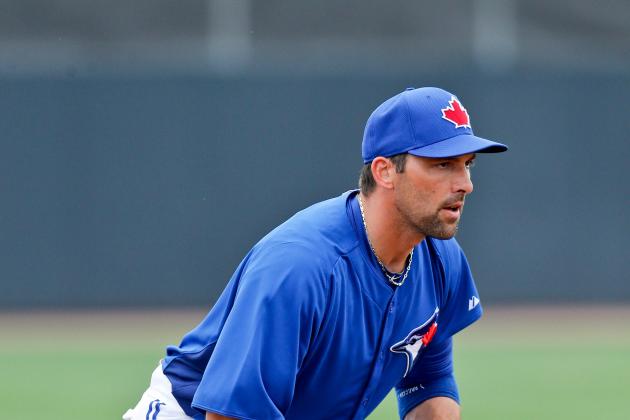 Derick Hingle-USA TODAY Sports
Mark DeRosa.
Mark DeRosa and Maicer Izturis have comparable major league experience at third base.
One of them will add to it in early April, as Brett Lawrie (rib cage) won't be ready for action.
But though Izturis possesses better defensive range and a heftier contract, he has less potential at the plate.
DeRosa's gaudy .486/.535/.757 batting line for the Toronto Blue Jays this spring should earn him several starts at the hot corner.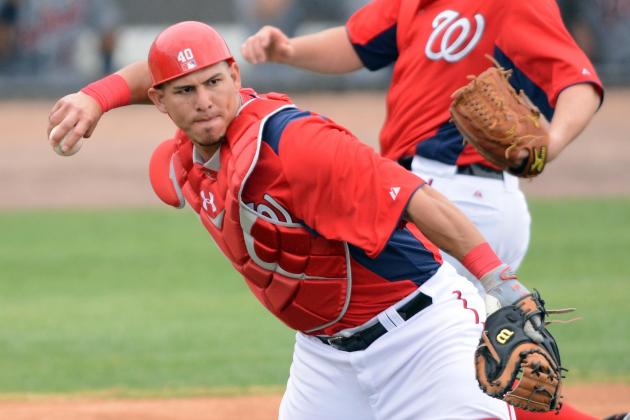 Brad Barr-USA TODAY Sports
Wilson Ramos.
Wilson Ramos quietly excelled as a rookie backstop in 2011 (.267/.334/.445 with 15 HR). People weren't paying close attention to the Washington Nationals back then.
He has cleared all the hurdles in the lengthy recovery from a torn ACL, including consecutive days behind the plate.
Kurt Suzuki, of course, will join him on the active roster, but it's the Venezuelan who deserves the bulk of usage.