The Biggest Takeaways from NFL Free Agency so Far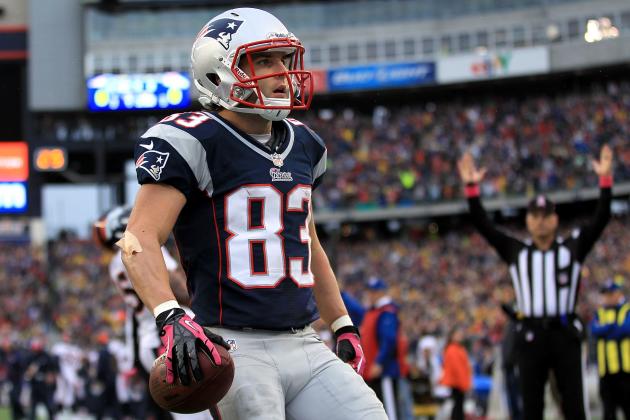 Jim Rogash/Getty Images

Attention, class! Quiet! It's time to sit down, shut up and learn the lessons I've mined from the first couple weeks of NFL free agency.
Who am I? My name is Professor Brandon Alisoglu. You can address me as professor or James. I've always liked the name James.
But seriously, there are nuggets of info that can be taken away from moves that have and have not occurred.
So click through to expand your mind, man.
All contract details taken from Spotrac.com.
Begin Slideshow

»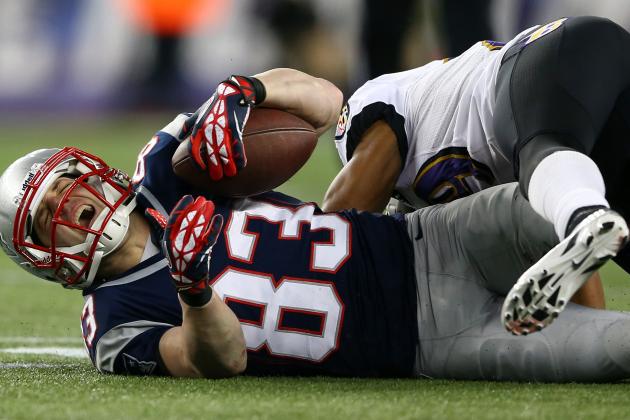 Elsa/Getty Images

Teams are always looking for ways to upgrade talent at positions while ensuring that the latest acquisition is a good fit.
Apparently, when it comes to slot receivers, there is little to no difference because the whole league is playing musical chairs.
OK, I exaggerated a bit, but did anyone flinch when the New England Patriots replaced Wes Welker with Danny Amendola? Because I didn't.
And should the St. Louis Rams really be worried about inserting Austin Pettis? No. He had a better catch rate than Larry Fitzgerald, according to Pro Football Focus (subscription required), although here's guessing Pettis had a lower degree of difficulty.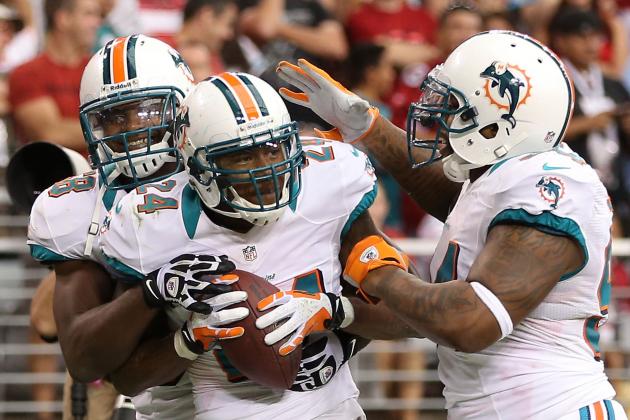 Christian Petersen/Getty Images

The asterisk denotes the obvious: Quarterback is not included in this discussion. After watching Joe Flacco bring home a jaw-dropping deal, even I'm not dumb enough to assert that cornerbacks are more frequently overpaid.
But in relation to every other position, nobody matches the cover guys.
For our lesson on this topic, we'll examine Sean Smith signing with the Kansas City Chiefs for three years and $16 million.
I understand why you would think that a starting cornerback is worth that amount of money. Normally, I wouldn't disagree.
However, Smith isn't a starter. According to Pro Football Focus (subscription required), he ranked 74th out of all corners.
Now for the math portion. Since there are 32 teams, that means there are 64 starting cornerbacks.
I'll allow you all to finish this thought.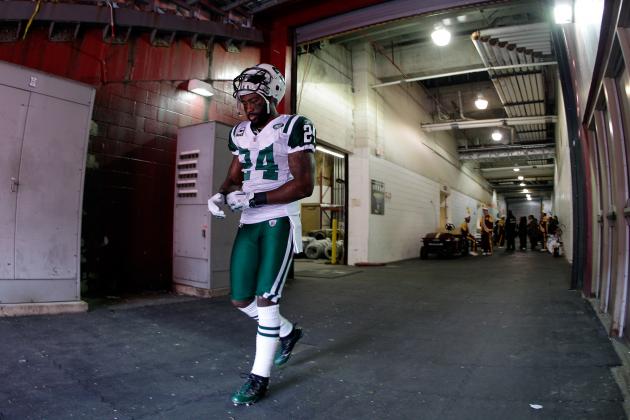 Rob Carr/Getty Images

Whenever the best player at a crucial position becomes available, one would assume that the rest of the league would jump through whatever number of flaming hoops necessary to pick up that guy.
Need evidence? Look at Peyton Manning last year.
Granted, I'm comparing Manning's free agency to Darrelle Revis' trade availability, but the point is that the desire to land both players should be somewhat comparable.
I understand that Revis wants to get paid like he's the game's best corner (he is), and he is coming off an injury. What I don't understand is how the only team willing to make a move for him is the Tampa Bay Buccaneers.
I'm not going to speculate the reasons behind the disinterest. But I'd look for this topic as an essay on the final exam.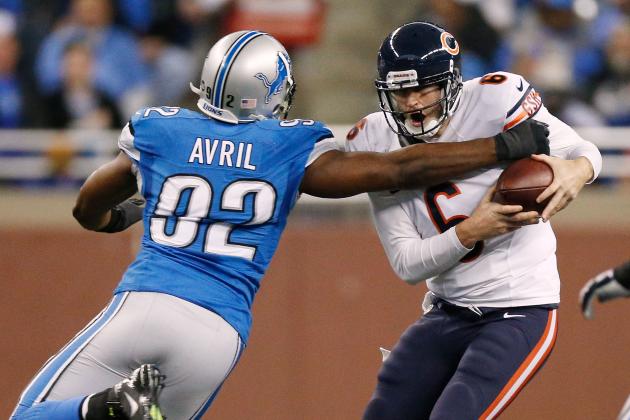 Gregory Shamus/Getty Images

Arguably the third-most important "position" is pass-rusher. You can make a case for offensive tackle, but just go with me here. It's a short ride.
And just like Revis, there doesn't appear to be a great market for pressure providers this year.
Look at Cliff Avril. He scoffed at $10 million per year from the Detroit Lions last year and wound up with the Seattle Seahawks for 25 percent less.
Need more proof? How about the fact that Osi Umenyiora and Elvis Dumervil don't have jobs right now?
Too bad none of these guys can play man-to-man coverage on the outside. Maybe then they could earn a living.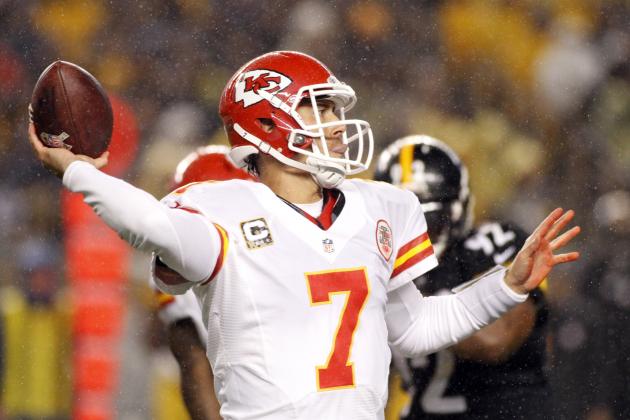 Justin K. Aller/Getty Images

To recap the last two lessons, nobody wants to move quickly for the best cornerback in the game or to acquire pass-rushers.
Now for the screwball pitch: Teams can't move fast enough to grab backup quarterbacks.
How long was Matt Cassel on the market? Four or five hours? He was scooped up quickly by the Minnesota Vikings after being released by the Kansas City Chiefs.
And then there is Drew Stanton. Bruce Arians wasted little time bringing him in for three years and $8.2 million.
I understand insurance policies, but not if you don't own a car.
And just in case you didn't take all the prerequisite classes (read the last few slides), the car in this analogy is a pass-rusher or cover corner.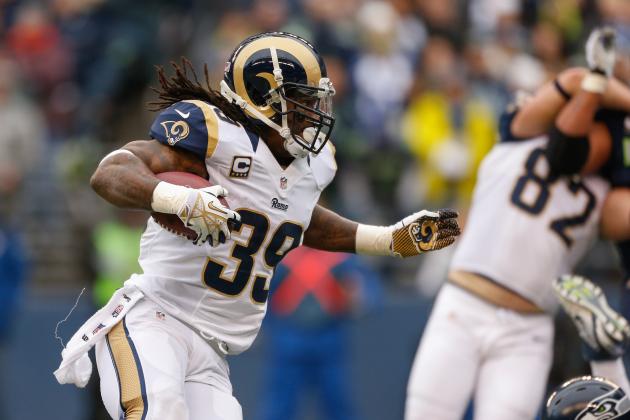 Otto Greule Jr/Getty Images

Nobody pays running backs who reach the age of 30. The return on investment is too uncertain to justify a large expenditure.
Steven Jackson does not play by the rules. He took his bruising, consistent running style to the Atlanta Falcons and received a three-year, $12 million deal.
That's pretty solid money for an aging rock toter.
Sure, if you want to be a stickler, he's isn't 30. But he will be by opening weekend, so the point remains the same.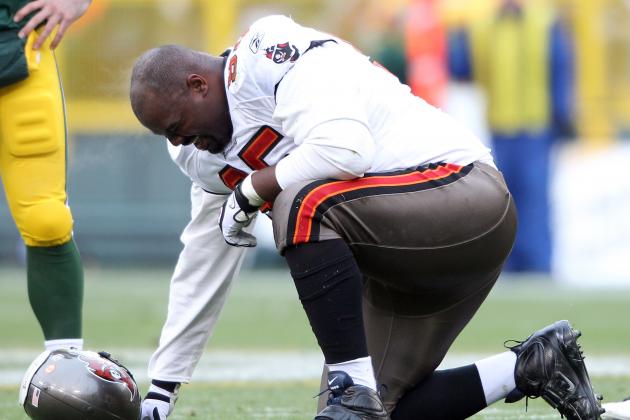 Elsa/Getty Images

It only took a couple decades for the league to realize it, but big-money contracts rarely work out.
The past is littered with examples, but for simplicity, I'll just remind everyone that Albert Haynesworth ended up with three teams inside of three years of signing a $100 million contract.
Take a look around this year. How many deals with large numbers do you see?
Exactly. It seems that those general managers who inked players to such offers have been eradicated (read: fired).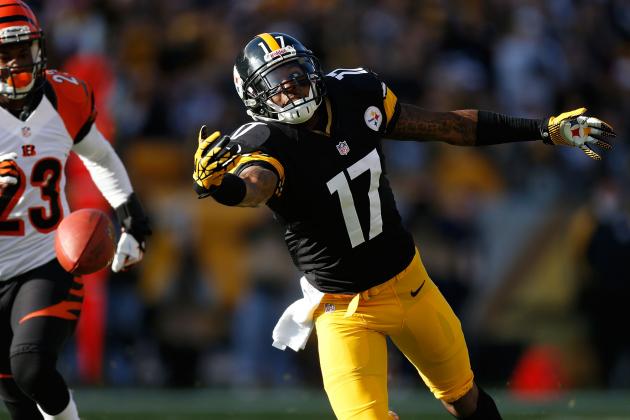 Gregory Shamus/Getty Images

Few teachers are confident enough to point out when they are wrong. That's what makes me such a great man.
All kidding aside, the last slide did not deter the Miami Dolphins from throwing $60 million at Mike Wallace.
And no, I'm no longer joking. They are giving a one- or two-trick pony a ridiculous sum of money to run straight down the field and bring in four or five passes a game at most.
My point being that the Dolphins wanted Wallace. Badly.
Not all lessons are life-changers. And if you're that upset, I'll give you a full refund on your tuition. Minus expenses, of course.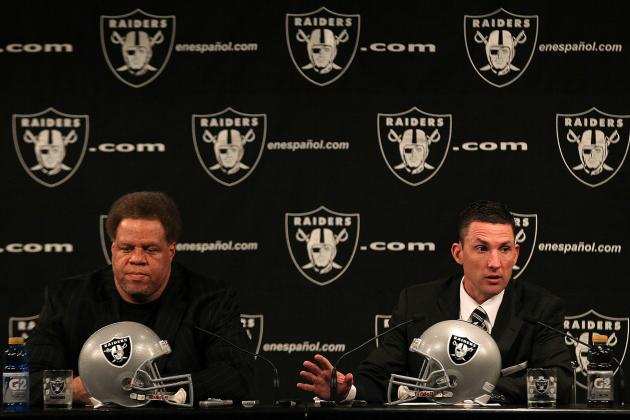 Justin Sullivan/Getty Images

One of the best parts about being a sportswriter is that the Oakland Raiders annually give us easy fodder for jokes.
No longer. Reggie McKenzie is officially a party pooper.
The Raiders kept a short leash on their pen and inked smaller deals with decently talented players (Kaluka Maiava, Vance Walker, Justin Hunter, etc.) while letting big-money guys kill someone else's cap (i.e., Desmond Bryant).
Granted, the Raiders didn't have much room to play with. But they didn't just cut Carson Palmer, take the cap hit and immediately spend the money. It would almost appear Mr. McKenzie realizes that the salary cap doesn't reset every year.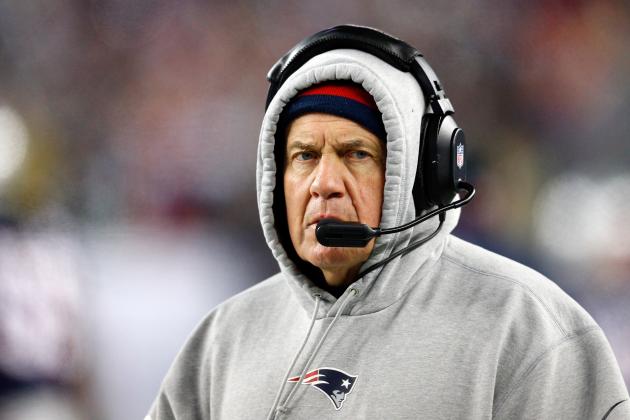 Jim Rogash/Getty Images

Building on the last slide, all of the successful franchises did the same thing they always do: sit back and cherry pick.
Bill Belichick didn't overvalue the aging Wes Welker; he waited until someone else paid him and grabbed his younger replacement for basically the same money.
Ted Thompson did the same thing with Greg Jennings, but he didn't look for a younger replacement in free agency. He'll probably wait for the draft as he always does.
So I'll end this lesson with a an open essay subject: the Baltimore Ravens. Ozzie Newsome took the same approach, but on a larger scale. It'll be interesting to see how this one works out.