10 Reasons to Keep Watching March Madness After Your Bracket Gets Busted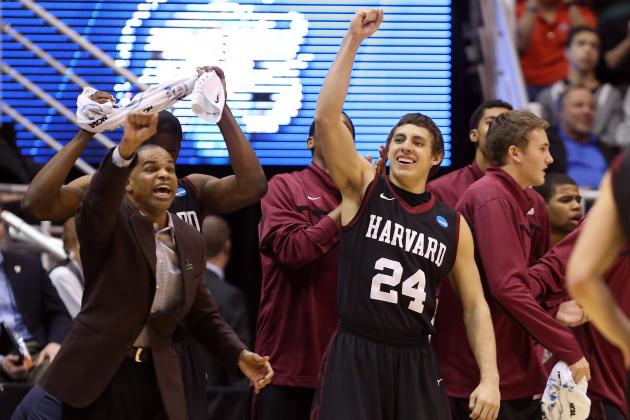 Streeter Lecka/Getty Images
When else are Harvard students cool to root for?
The NCAA tournament has not yet reached the Sweet 16, and already your brackets are toast. However, that is no reason to check out of the annual hoops fest that is March Madness.
Maybe your alma mater is still making a push towards the Final Four, or maybe your favorite team never even made the tournament. But the beauty of this 68-team, three-week grind is that it tends to suck you in regardless of your rooting interest in any one team.
So stop fretting over all the red marks on your bracket and enjoy the games. Here are 10 reasons to keep watching March Madness, even if you no longer have a chance to win your office pool.
Begin Slideshow

»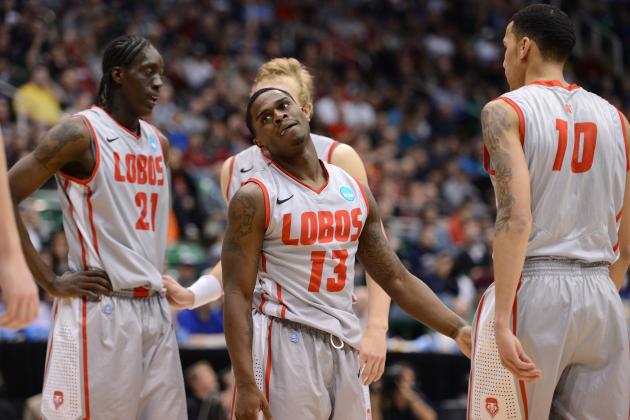 Harry How/Getty Images
So much for that Final Four sleeper pick.
If you know anything about college basketball, then your bracket is toast by now. Why? Because March Madness defies logic.
Once the brackets are announced on Selection Sunday, we waste hours researching matchups, trying to gain an edge on the "suckers" in our office pool who don't even watch college basketball. Deep in our minds, however, we know that we might as well be lighting money on fire, because one of those suckers always wins.
Streeter Lecka/Getty Images
College basketball has no dynasty like what Saban has created at Alabama.
The NCAA tournament is the best postseason tournament in sports, mostly because it is free of the controversy that ruins the BCS National Championship.
There is always a team or two that feel like the selection committee wronged them. But with 68 teams invited to the dance, there is no question that the last team standing has earned the national championship.
The Final Four teams and the eventual national champion will almost certainly come from a power conference. However, no one walks away feeling like Cinderella was denied her chance to be shine at the ball.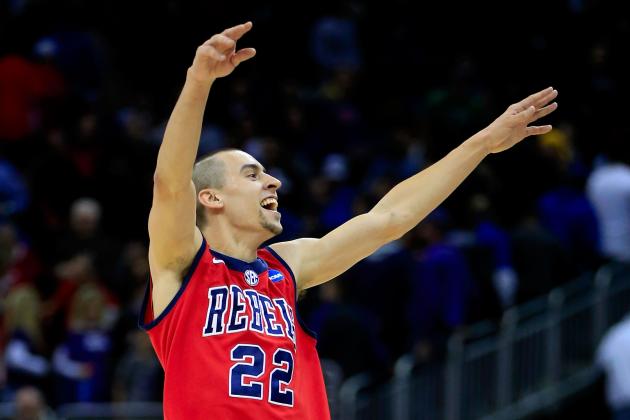 Jamie Squire/Getty Images
Henderson is the latest player to take March Madness by storm.
March Madness is the time where college basketball stars become legends and virtual unknowns put themselves on the map. Who can forget Brad Stevens coaching Butler to back-to-back title game appearances, Dwyane Wade leading Marquette to the Final Four or Carmelo Anthony carrying Syracuse to a national championship as a true freshman?
Every year, several coaches and players emerge from March Madness as household names, even when a few entered as virtual unknowns. Some of them manage to earn a permanent place in our list of great sports memories.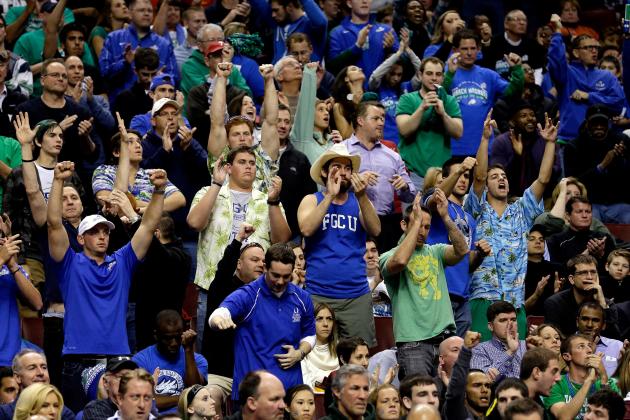 Rob Carr/Getty Images
Yes, Florida Gulf Coast is a real school.
As entertaining as the games themselves are, fans become more invested in March Madness because of the backstories of the participants. For that reason, the NCAA tournament is as educational as it is entertaining.
Whether it's the checkered past of Mississippi's Marshal Henderson, the amazing development of Gonzaga's Kelly Olynyk or learning that Florida Gulf Coast is a real school, there are no shortage of fascinating stories to complement exciting basketball.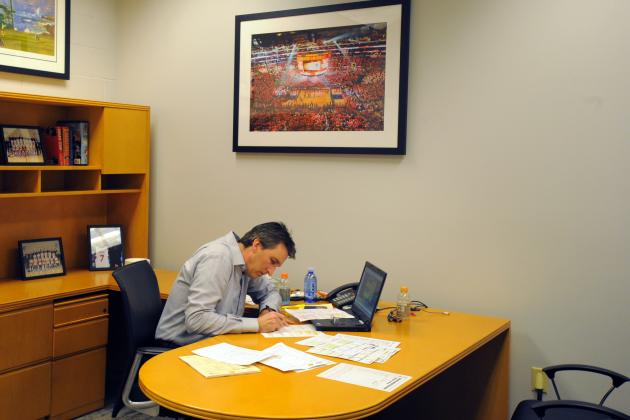 Your boss is as into the tournament as you are.
March Madness is the closest you can get to a vacation without actually taking time off from work. Even the most tyrannical bosses tend to loosen up on the reins during the NCAA tournament.
So don't worry if that hour-long lunch break runs over by an hour or more. Your boss might be a table or two away, cheering for the game to never end like one of those crazy Buffalo Wild Wings commercials.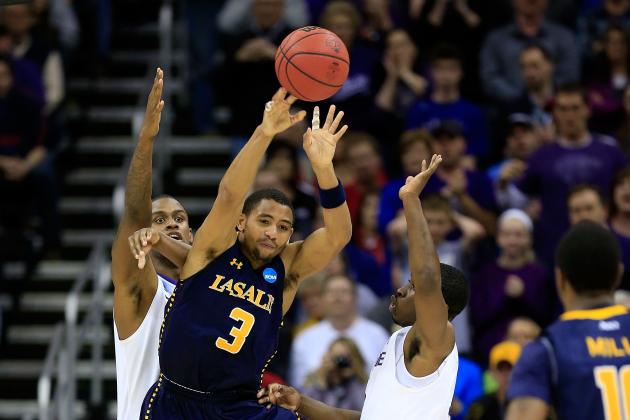 Jamie Squire/Getty Images
Lasalle isn't the Atlantic 10 school many expected to make noise.
Whether you are a fan of the power conferences or the little-known mid-major school, March Madness offers something for everyone. After four days filled with as many upsets as blowouts, the NCAA tournament field is still plenty diverse.
The cream tends to rise to the top by the time the championship game arrives, but recent history has proven that an invitation to the title game is not reserved for college basketball's traditional powers.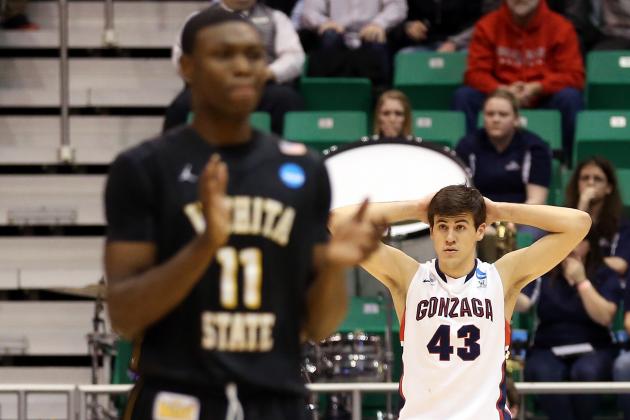 Streeter Lecka/Getty Images
The Shockers lived up to their name by knocking off Gonzaga.
In an age where reality TV and celebrity competitions have polluted the airwaves, college athletics still offer the purest form of live, unscripted entertainment.
Where else can a team like the Wichita State Shockers (you can't make this stuff up) live up to their name by knocking off college basketball's biggest little guy in No. 1-seeded Gonzaga?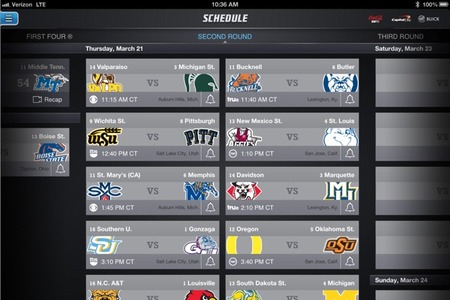 So many games to choose from. What to do?
The first two weeks of the NCAA tournament are arguably the best, offering multiple games to watch at all hours of the day. Starting at noon on Thursday, through prime time on Sunday night, March Madness appears to dominate the television screen for days.
Not that I hear anyone other than frustrated wives and girlfriends complaining.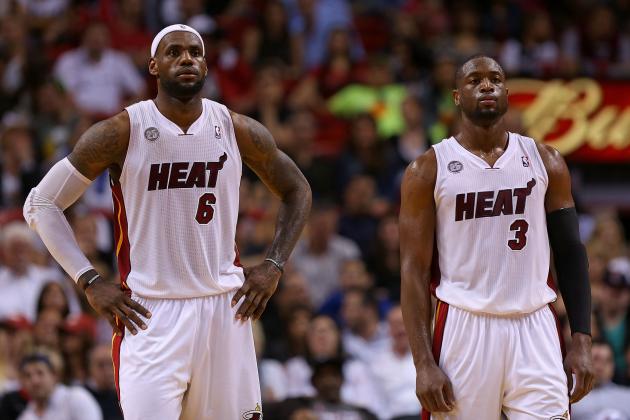 Mike Ehrmann/Getty Images
Even the Heats streak can't detract from March Madness.
As great as March Madness is as a singular sporting event, part of its greatness comes from its timing. The NFL season is over, the NBA and NHL playoffs have yet to begin, and Major League Baseball is still a week away from Opening Day.
All of that adds up to very little competition for your sports viewing attention.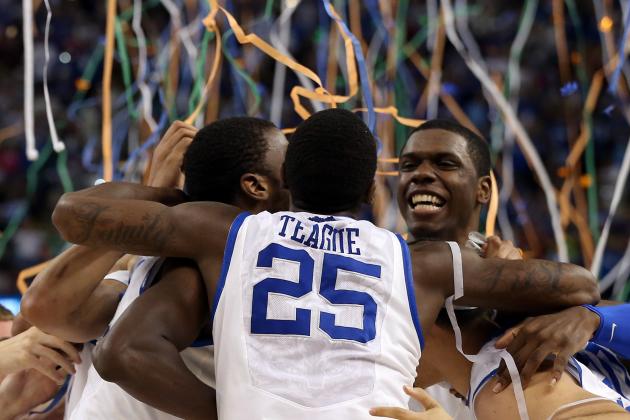 Jeff Gross/Getty Images
When One Shining Moment starts playing, you know March Madness has ended.
Love it or hate it, no other song is as closely associated with a championship sporting event as "One Shining Moment" is with the NCAA tournament.
When the confetti starts falling and the newly-crowned national champion has cut the nets down, "One Shining Moment" comes blaring our of your television's speakers, signaling the official end of another great year of March Madness.