2008-2009 NBA Season Awards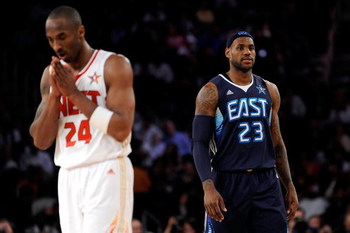 It's that time of the year again! Let's throw out our predictions before the Associated Press and all the other writers make the final decision (which sometimes causes controversy). Clearly, they hand out these awards before the playoffs get all nail-biting because they are trying to emphasize that these are SEASON awards. The only playoff awards any player wants is a ring...
MVP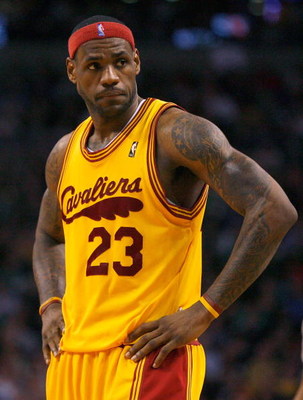 Come on, now. We all knew it was just a matter of time. Well, now the time has come. He played 81 games averaging 28-7-7, and lead his Cavs to 66 wins, tops in the league. Also, his minutes decreased this year because he made his team dominate almost every game, allowing him to rest in the 4th quarter. This year it was all LeBron. Good job, Kobe, but Bron had the better stats AND team record (with a weaker supporting cast and no Hall-Of-Fame coach).
Runner-up: Kobe Bryant
Rookie Of The Year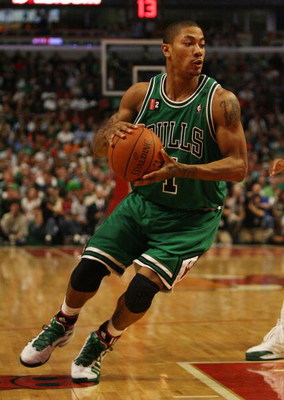 In his first year, he lead his team to the post-season. Like, HE actually lead them there. Not to mention he had the best overall numbers out of all the rookies. Note: Greg Oden owes me $10.
Runner-up: O.J. Mayo
Defensive Player Of The Year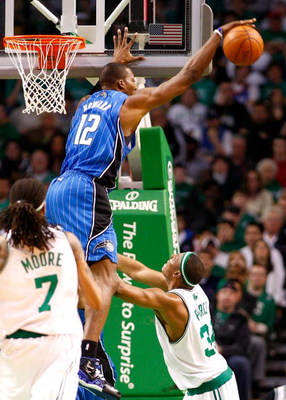 Just look at the image! He's now the face for defensive presence in NBA. It would just be wrong to give this award to anyone else who didn't lead the league in rebounds (13.9) and blocks (2.9) while averaging over a steal a game.
Runner-up: Dwyane Wade
Sixth Man Of The Year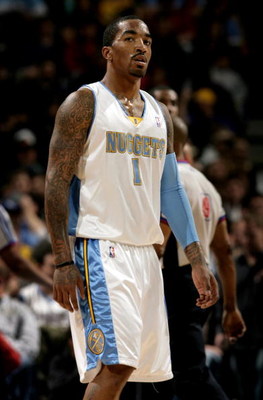 He was the spark for the Nuggets this year. Hard for George Karl question his shot selection when it keeps falling (11 3-pointers one night).
Runner-up: Manu Ginobli
Most Improved Player Of The Year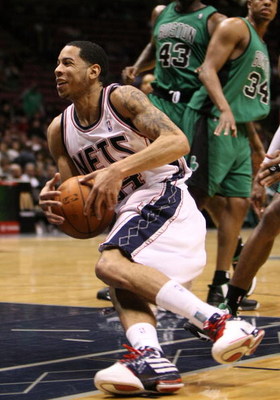 Even though are not in the post-season, this man proved that the Mavericks were using him all wrong. He proved this year that he can start in this league and be successful.
Runner-up: Danny Granger
Coach Of The Year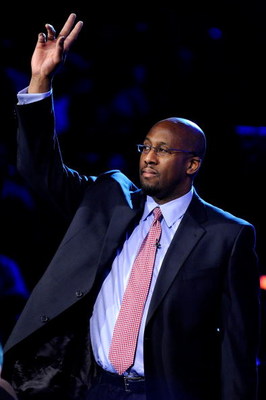 He finally figured out how to get the most out of LeBron and Co. Good job, Mike. Don't let this get to your head. Past winners usually end up fired a couple years later (Avery Johnson, Sam Mitchell)...
Runner-up: Stan Van Gundy
All-NBA Teams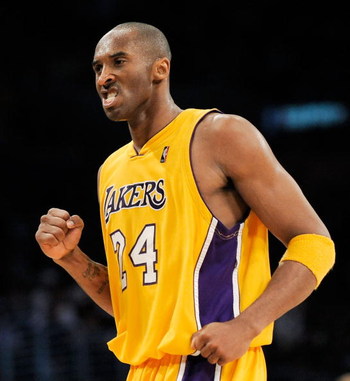 1st:
Dwight Howard, Kevin Garnett, LeBron James, Kobe Bryant, Chris Paul
2nd:
Yao Ming, Tim Duncan, Pau Gasol, Dwyane Wade, Maurice Williams
3rd:
Shaquille O'Neal, Amare Stoudemire, Danny Granger, Chauncey Billups, Deron Williams
Most Entertaining Player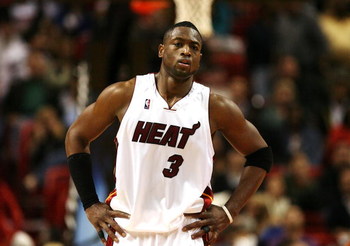 Hands down. YouTube it, if you don't know.
Runner-up: LeBron James
Most Disappointing Team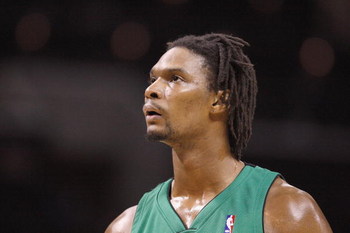 Oh wow. These guys had big expectations with the addition of Jermaine O'Neal to Bosh/Calederon and Co. What ended up happening? No playoffs and JO is living it up in Miami...
Runner-up: Phoenix Suns
Keep Reading