Brackets are set, but there's still plenty of time to make Final Four predictions 2013.
Many people are picking the favorites and high seeds to reach the Final Four in Atlanta. But what are some of the potential surprise winners of each region?
Read on to find out which surprise teams could find their way to Atlanta.
Midwest: Oregon
The Pac-12 champion was perhaps underseeded as a No. 12, and they showed that with a convincing win against Oklahoma State.
The Ducks have beaten UCLA twice, as well as notching wins over Arizona and UNLV.
Oregon plays in the Midwest region, which may be the toughest, as they have to potentially face such tough teams in Louisville, Duke and Michigan State.
But the Ducks are hot and entering the Tourney on a winning streak always leads to a few wins.
Look for the Ducks to continue their hot play and shock the world, ending up in the Final Four.
South: Minnesota
Minnesota started the season 15-1, but finished the season 5-11 after January 9th.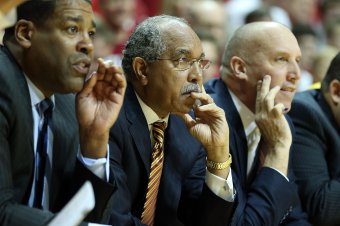 Andy Lyons/Getty Images
Despite the awful finish, Minnesota has some quality wins. Playing against the fourth-toughest schedule in the nation, the Golden Gophers has wins over tournament teams in Memphis, Indiana, Michigan State, Illinois and Wisconsin.
They are the 17th-best rebounding team in the nation and have the coach in Tubby Smith, with 29 career NCAA wins, to go far.
Minnesota is an enigma, and it's hard to know which team will show up. If the team that went 15-1 with big wins against Michigan State and Indiana can show up, then watch out.
East: Illinois
Illinois had an up-and-down season. After starting the year 10-2, the Illini limped towards the finish, going 10-12 in their last 22 games, and finished the season 20-14.
Joe Robbins/Getty Images
That said, Illinois has quality wins over Gonzaga, Indiana, Ohio State and has proven they can beat the best.
Illinois is led by two senior guards in Brandon Paul and D.J. Richardson, who provide stability and experience. Senior guards always help teams advance and it will help the Illini.
Indiana is a strong No. 1 seed in the East, but Illinois has experience beating Indiana and is not afraid of the big moment. Look for them to surprise and end up in the Final Four.
West: Arizona
Arizona won its first game pretty handily against Belmont by a score of 81-64. The sixth-seeded Wildcats were in control all game and looked like the team that pulled off big wins against Miami, Florida and San Diego State earlier in the season.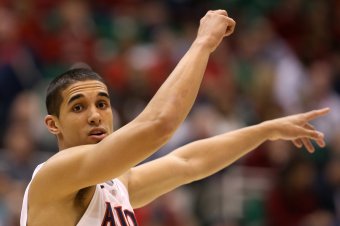 Streeter Lecka/Getty Images
The Wildcats had a mixed season, finishing 26-7, with three of those losses coming to sixth-seeded UCLA.
That said, the Wildcats have shown that they can beat elite teams. They average a healthy 73.3 points per game and have six wins against the RPI Top 50.
With Gonzaga looking shaky against Southern, and New Mexico eliminated, the Wildcats' path to the Final Four has gotten a lot easier.
Arizona averages more points than second-seeded Ohio State, as well as more rebounds and assists.
Look for Arizona to surprise the big teams in the West and make its way to Atlanta.
Link to Printable PDF
Link to Live Bracket
Follow all the exciting NCAA tournament action with March Madness Live