The first full day of March Madness lived up to its name. Although it took a while for a major upset, Harvard taking down New Mexico, the entire day featured great games from Marquette sneaking past Davidson to California upsetting UNLV.
Now, the focus shifts to Friday's action. Several top contenders are in action and will be on high alert after the New Mexico upset and Gonzaga's close call. There are also multiple toss-up games with serious buzzer-beater potential.
Without further ado, let's examine the top games on tap for the second day of madness and make predictions for each. To help keep track of all the NCAA Tournament action, check out the live bracket or grab the updated printable bracket.
Cincinnati vs. Creighton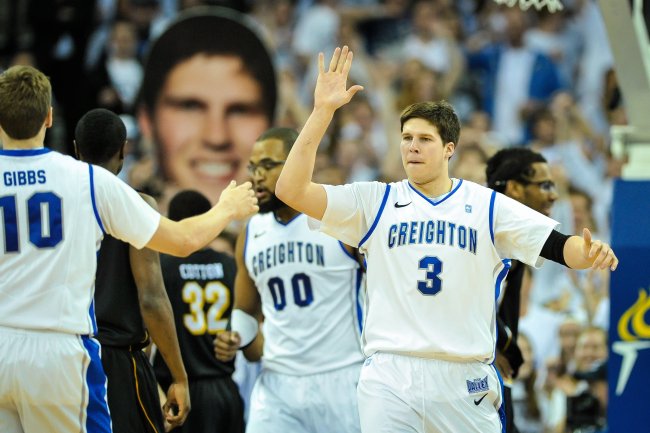 Eric Francis/Getty Images
These matchups are always intriguing. On one side, there's a power-conference team in Cincinnati that had an average season in the Big East and has plenty of experience against ranked teams. On the other side, Creighton thrived in the Missouri Valley Conference but lacks that big-game experience.
The player to watch is Doug McDermott. The Bluejays' star ranked second in the nation in scoring at over 23 points per game. He also grabs eight rebounds per contest while shooting an extremely efficient 56 percent from the floor. Creighton can't afford for him to have an off game.
Cincinnati will counter with the high-upside trio of Sean Kilpatrick, Cashmere Wright and JaQuon Parker. When all three are playing well, the Bearcats are an extremely dangerous team. They have been too streaky to count on them in a one-and-done event, though.
Prediction: Creighton, 72-66
Villanova vs. North Carolina
Perhaps the best matchup of the entire second round features a Villanova squad with three wins over top five opponents against one of the nation's most dynamic offensive teams in North Carolina. It should be a thriller.
Which of these games will be the most exciting?
While the Wildcats have several players who can fill up the stat sheet, the one the Tar Heels should be most concerned about is Mouphtaou Yarou. The senior forward is averaging 10 points and eight rebounds and will be a matchup problem in the post.
North Carolina hopes to overcome that with three potent scorers. James Michael McAdoo, P.J. Hairston and Reggie Bullock all average more than 14 points per game. Look for the Tar Heels to push the pace at every opportunity, using their offensive firepower to advance.
Prediction: North Carolina, 71-68
Ole Miss vs. Wisconsin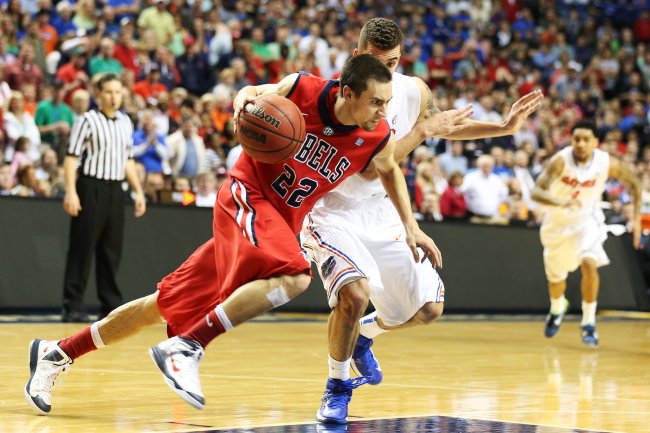 Andy Lyons/Getty Images
This game features two teams with completely different playing styles. Ole Miss wants to utilize a very quick, up-tempo approach. Wisconsin wants to slow the game down as much as possible and rely on its defense to carry the burden.
The inside-out game of Marshall Henderson, a big-time perimeter scorer checking in at over 20 points per game, and Murphy Holloway is the key for the Rebels. If that duo can get going early and force Wisconsin out of its comfort zone, the upset alert sirens will be going off.
Knowing that, the Badgers will attempt to use the shot clock and their myriad of outside shooters to keep the Rebels at bay. The pace of play in the second half likely determines the winner. Give the slight edge to 12th-seeded Ole Miss.
Prediction: Ole Miss, 63-59
Follow all the exciting NCAA Tournament action with March Madness Live.