New York Mets: 5 Players Set to Outplay Their Contracts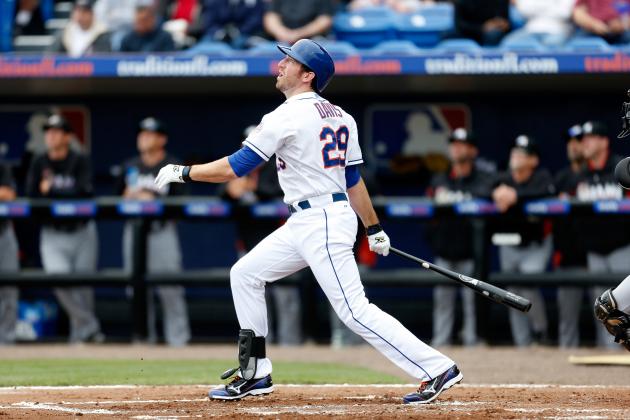 Chris Trotman/Getty Images
Though Davis struggled in the first half, he exploded after the All-Star break for 20 home runs.
The Mets are going to surprise people in 2013.
Though they're a young, relatively inexperienced squad, the team features many up-and-coming stars that are ready to burst onto the national stage. The outfield will be a point of emphasis, with many unfamiliar names set to patrol Citi Field's huge dimensions, but the infield is one of the best in the National League, especially at the corners.
The real aspect of the team not to sleep on is the rotation. Matt Harvey and Jon Niese are a dynamic duo at the top of the rotation, Shaun Marcum has quality stuff and Dillon Gee eats innings and keeps the team in the game every time he takes the mound. If Johan Santana can get healthy, he'll be a plus, but if not, Zack Wheeler will be ready for the call.
But who will outplay their contract? Here are the top five.
Begin Slideshow

»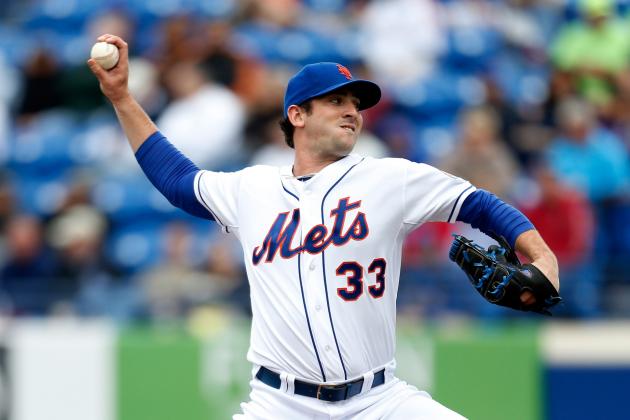 Chris Trotman/Getty Images
Harvey's mid-90s fastball should blow many hitters away this year
If Harvey pitches anything like he did last year (2.73 ERA, 70 strikeouts in just 59.1 innings), he could be one of the best values in all of baseball. He hasn't even played half of a big league season, so he will make the league minimum because he is pre-arbitration eligible.
For just a few hundred thousand dollars, Matt Harvey has legitimate top-of-the-rotation potential. Assuming he stays healthy, he will be a serious candidate to pitch 200 innings and strike out more than 200 batters.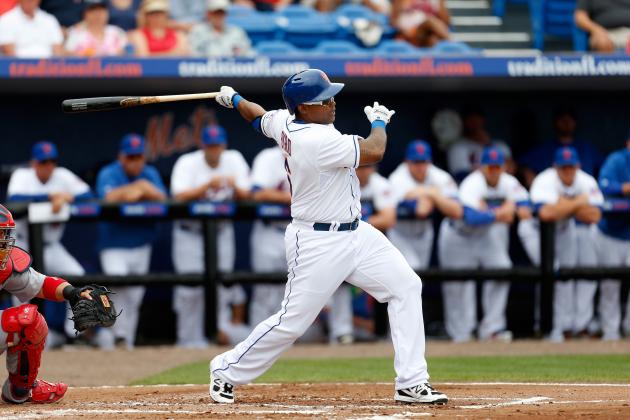 Chris Trotman/Getty Images
Byrd is looking to find his 2010 form
Though he was an All-Star in 2010, Marlon Byrd is now trying to rediscover his swing on a minor league deal with the Mets. After a fallout in Chicago and a failed drug test that led to a 50-game suspension, Byrd is now making every at-bat count in spring training, and it's paying huge dividends.
Byrd is hitting .314 thus far and seems like a lock to be one of the starting outfielders. Considering he'll earn the veteran's minimum if he makes the team, it's hard not to consider a former All-Star a tremendous value.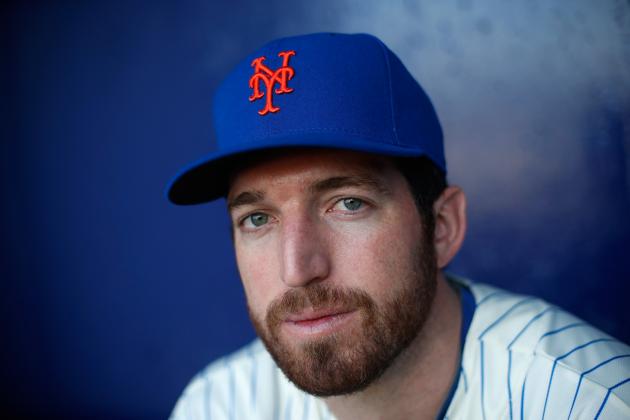 Chris Trotman/Getty Images

Ike Davis will make $3.13 million in 2013. Prince Fielder will make $23 million. And in reality, they really aren't all that different.
Though Davis struggled in the first half, he got his average up to a respectable .227, crushing 30 home runs and driving in 90.
Fielder hit an impressive .313, but belted the same number of home runs and drove in 108. Considering Davis' woes, he still has the potential to be a .300 hitter if he can stay healthy and lay off the breaking ball.
Also take into account that Davis plays much better defense than fielder. So is $20 million worth a couple of runs batted in and a higher batting average while sacrificing some glove? No way.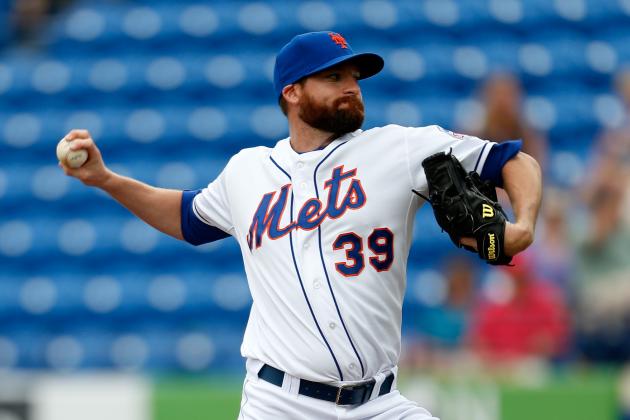 Chris Trotman/Getty Images

Due to Frank Francisco's arm injury, Parnell will open the 2013 season as the New York closer. At $1.7 million, you won't find a better ninth-inning bargain than that.
He has a fastball that peaks at over 100 miles per hour and a slider that has come a long way since his rookie campaign. Now he just has to believe that he can handle the pressure of closing.
Should he be successful in Francisco's absence, it's doubtful that Terry Collins would just hand the job back to Francisco. Parnell is definitely the closer of the future.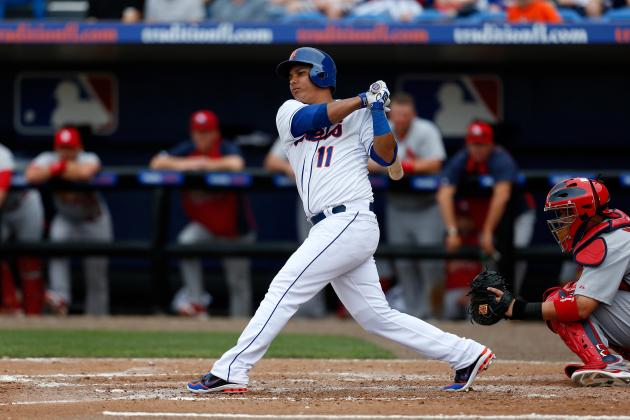 Chris Trotman/Getty Images

Though he doesn't have the power that fans would love to see, Tejada can flash the leather with the best of them. He's good for at least one Web Gem a week, if not a night. His bat is also developing nicely, and he should be able to hit right around .300
The team would love him to steal more bases if he isn't going to hit home runs, but as long as he is a solid force controlling the infield, he is truly a bargain.