Breaking Down Each Top Contender's Deadliest Weapon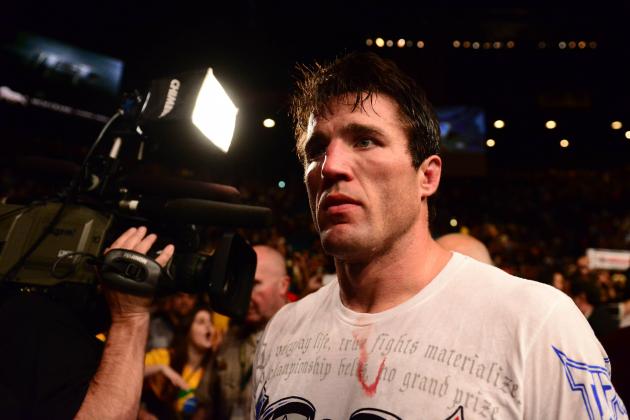 Mark J. Rebilas-USA TODAY Sports

It's tough to be the champion; you constantly have to defend your title and No. 1 ranking against the best competitors in the world. In the UFC, there is no shortage of contenders in every single division.
Each top contender brings with him a deadly weapon that got him into that top spot. Whether it's one-punch knockout power or an unstoppable wrestling attack, it is deadly enough to have pushed the fighter all the way to the top of the ladder.
Here is a breakdown of each top contender's deadliest weapon, excluding the women's championship due to the lack of time to develop a top contender.
Begin Slideshow

»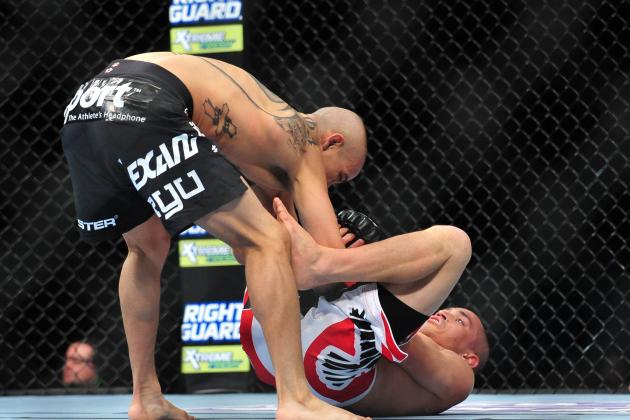 Gary A. Vasquez-USA TODAY Sports

To be a flyweight, it is rare to possess power in that tiny 125-pound frame. For top contender John Moraga, who was supposed to fight for the title against Demetrious Johnson before an injury, he possesses that power to make him a player in the division for a long time to come.
Moraga is just two fights into his UFC career, but he has been impressive to say the least. He bullied Ulysses Gomez with a nasty knockout due to standing elbow strikes before pushing around Chris Cariaso en route to a submission victory.
Moraga may not have the speed of Johnson, but should Moraga catch him, he could have the gold around his waist.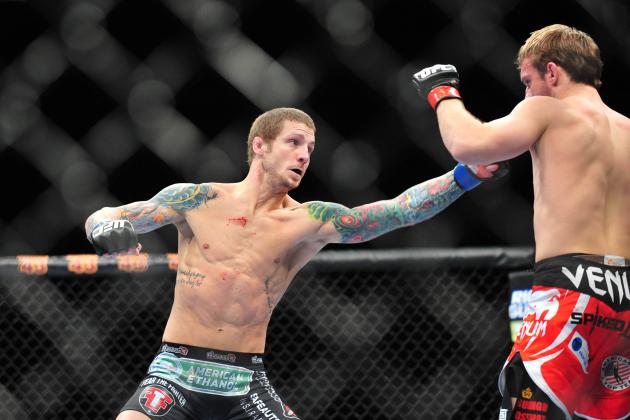 Gary A. Vasquez-USA TODAY Sports

Eddie Wineland will use UFC 161 as his platform as an attempt to take the UFC Bantamweight Championship from Renan Barao. Although many people don't see Barao losing this fight, that is a foolish assertion. Wineland is a former champ with experience and power and should not be counted out.
The biggest asset that Wineland brings with him to the cage is his hands. His boxing skills are advanced to where Wineland is not only extremely fast with his hands but has knockout power in both too.
Half of Wineland's 20 wins are by knockout. This would include a devastating punch to the body against Will Campuzano and a jaw-shattering knockout of Scott Jorgensen in recent times.
Barao needs to be careful, or Wineland could nail him with a devastating combo that has the referee peeling the challenger off him.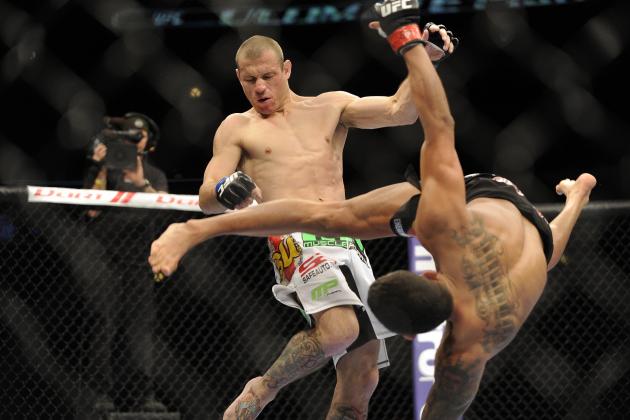 David Banks-USA TODAY Sports

Anthony Pettis is the next man to challenge Jose Aldo over the summer and brings with him the high possibility of taking UFC gold in the fight.
Pettis is known for his unorthodox striking and willingness to throw weird types of strikes at any time. Whether it's the capoeira kick he threw against Donald Cerrone or the famous "Showtime" kick he utilized against Benson Henderson, the former WEC lightweight champ makes opponents uncomfortable with whatever technique he utilizes.
He is going to need to pull out every technique he has if he plans to dethrone the longtime king at 145 pounds.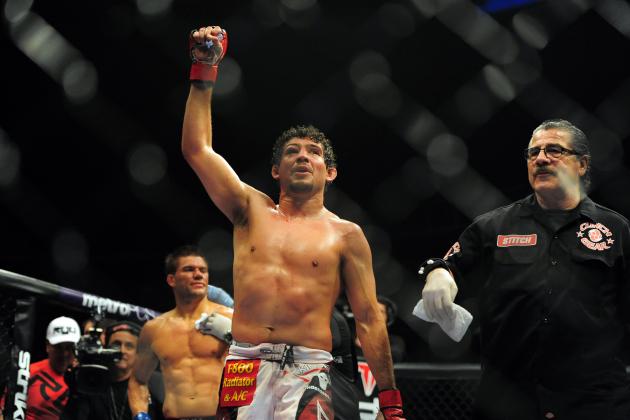 Kyle Terada-USA TODAY Sports

Gilbert Melendez does not really excel at one thing over another in MMA. He is the jack of all trades and the master of none.
Melendez has great wrestling, solid grappling and powerful punching. At 21-2, he has rarely tasted defeat in his career, despite taking on some tough talent like Clay Guida, Josh Thomson and Tatsuya Kawajiri.
Fans will finally determine if Melendez is a top lightweight in the world or a pretender.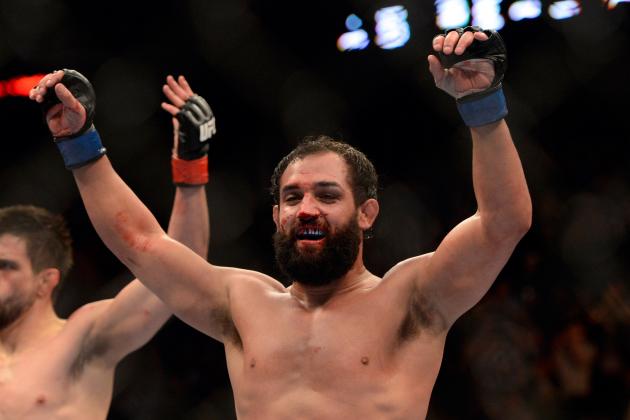 Eric Bolte-USA TODAY Sports

Following his victory at UFC 158, Johny Hendricks has finally earned the undisputed No.1 contender status he has craved for a long time.
His weapon of choice along the way has been his left hand. It has put away top welterweights such as Jon Fitch and Martin Kampmann in short time (both were downed by the left hand in under a minute).
Georges St-Pierre's chin took a bump against Matt Serra, which has given fans a reason to have faith in Hendricks. Should he land that left hand, it could be all she wrote on the title reign of GSP.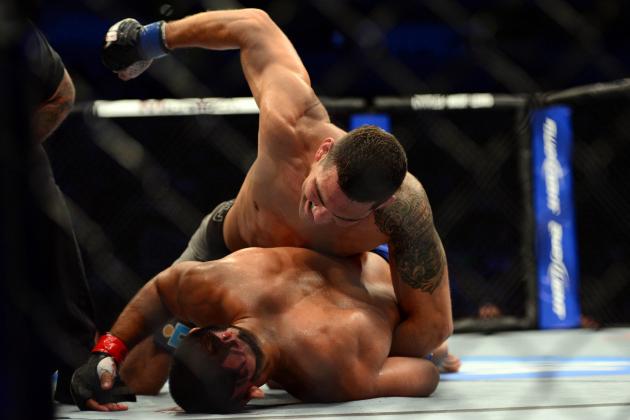 Kyle Terada-USA TODAY Sports

Anderson Silva's biggest weakness, as seen in UFC battles with Chael Sonnen, has been his wrestling defense. At UFC 162, Chris Weidman will look to use a similar game plan as Sonnen's in an attempt to dethrone Silva in the main event.
Weidman is an All-American collegiate wrestler who has used those skills to stifle the likes of Demian Maia, Tom Lawlor and Alessio Sakara. Further than that, he has submission skills to go with the takedowns, which makes him even more dangerous.
He has solid striking, but his wrestling is what will give him a chance to defeat the undefeated champion. That would send a shockwave through the MMA community.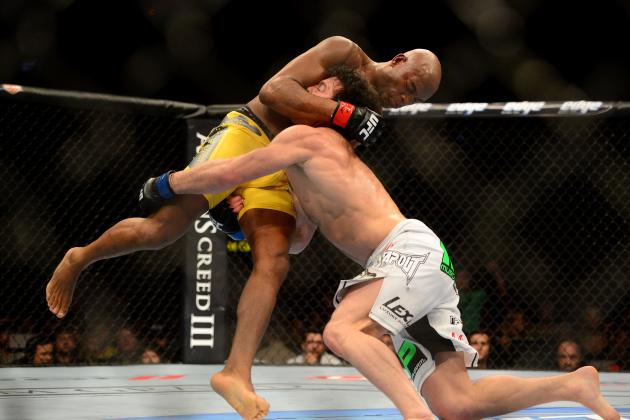 Mark J. Rebilas-USA TODAY Sports

Chael Sonnen's power and aggressive style make him a difficult opponent for any man to face. Just ask Anderson Silva, who was two minutes away from dropping a decision to the powerful wrestler and personality.
Not many people have the double-leg takedown that Sonnen has. It's a combination of power, pressure and skill that allows Sonnen to put seemingly every man he has faced on his back.
Jon Jones, his upcoming opponent at UFC 159, has top-level wrestling as well, so it will be interesting to see if he can stop Sonnen's constant pressure.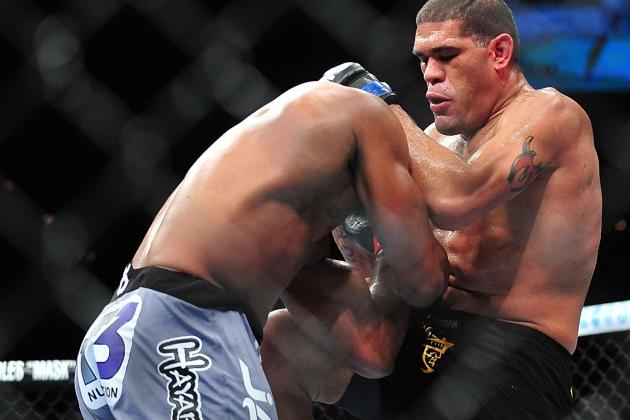 Gary A. Vasquez-USA TODAY Sports

Antonio Silva was the sacrificial lamb to the top contender. He was just a warm-up fight for Alistair Overeem, who was to challenge for the UFC Heavyweight Championship.
Silva spoiled that party with his iron will and a couple of power punches.
"Big Foot" may not be the most skilled fighter, nor even be a top-five guy in reality. However, his iron will and the fire he brings to the cage make him dangerous in any affair he is involved in.
He may need more than iron will against Cain Velasquez, but it's a good quality to have with him in the cage.