Minnesota Twins: 9 Prospects That the Twins Can Build Around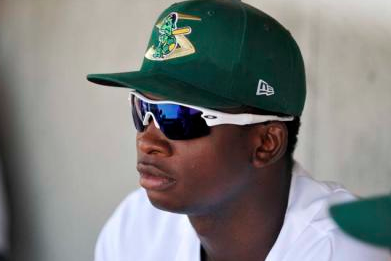 Miguel Sano leads a new wave of Minnesota Twins. (Image courtesy of the St. Paul Pioneer Press/Twincities.com)
Since their renaissance in 2001, the Minnesota Twins have relied heavily on their minor league system.
2001 was the year the Twins went from AL Central doormat to perennial contenders.
Twins fans have had their differences with management in that span, but the result has been six division championships since 2001 and a revival of fan interest that helped build their new ballpark Target Field.
At the major league level, the Twins have fallen on hard times since their glory days of the 2000s.
The struggles have been well-documented since the franchise's last division championship in 2010 after the reckless Bill Smith era.
However, Terry Ryan is beginning to rebuild the bare farm system he inherited a system that can spawn another run of competitive teams over the next decade.
Begin Slideshow

»
Kim Klement-USA TODAY Sports

With the way that Aaron Hicks has been swinging the bat this spring, it's hard to remember that he hasn't played a game above Double-A New Britain.
The former first-round pick for the Twins has had a solid spring, highlighted by a three-homer game against the Philadelphia Phillies on March 7, as he competes for the starting center field job.
Overall, it's been a spring where Hicks has compiled a .306/.352/.633 line with four home runs and 13 runs batted in.
It may be spring training, with one game padding those stats greatly, but Hicks has the upside that can make him the center fielder for many years to come.
Baseball America had him ranked as high as 19th (prior to the 2010 season) in their top 100 prospect list and after a brief hiatus climbed back up to 72nd this spring.
While the Twins have had serviceable center fielders at the major league level in Ben Revere and Denard Span the last couple seasons, none of them presented the five-tool possibilities that Hicks possesses.
That potential can give the Twins their best center fielder since Torii Hunter left for the Los Angeles Angels prior to the 2008 season, and a key building block to boot.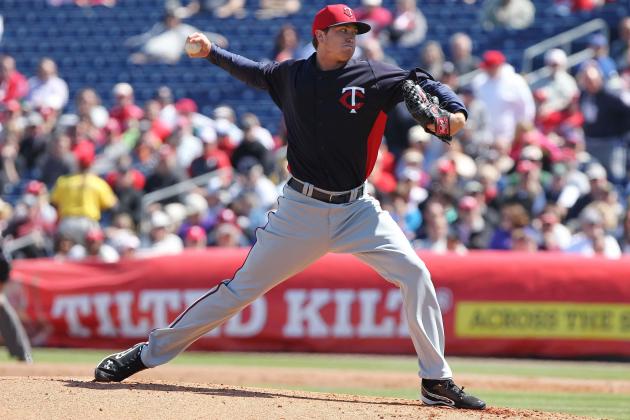 Kim Klement-USA TODAY Sports

Like Aaron Hicks, it seems like Kyle Gibson has more experience than he actually has.
Gibson was the Twins' first-round pick in 2009. He was on his way to the major leagues when Tommy John surgery derailed his ascent late in the 2011 season.
With the Twins desperate for pitching, Gibson can be a savior for their major league rotation.
For years, the Twins have leaned on guys who were throwing in the low 90s with an ability to hit bats without giving up major damage. However, the rest of the league has caught on and the Twins need somebody who can rack up a couple strikeouts.
This is where Gibson comes in handy.
While Gibson is a sinkerballer, his career 8.2 K/9 rate (according to Baseball-Reference) will be welcomed by a team that ranked last in the major leagues in that category last season.
Gibson is not expected to be an "ace" pitcher, but he's solid enough that he can give the Twins a middle-of-the-rotation guy that doesn't have an earned run average that's flirting with five.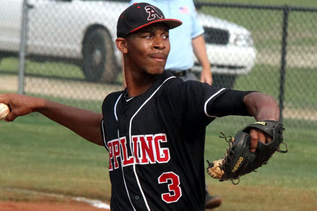 Photo courtesy of the Baltimore Sun
The hype isn't there yet, but it's time to get on the Byron Buxton bandwagon as he begins his first full season in professional baseball.
The second overall pick in last June's entry draft, Buxton has been regarded as the prospect with the most upside in that draft class.
Like Aaron Hicks, Buxton has been labeled a five-tool prospect and has drawn comparisons with Torii Hunter and Andrew McCutcheon.
He's currently ranked 10th on Baseball America's top 100 list, and he performed well in the Twins' short-season affiliate in Elizabethton at the end of last summer.
Buxton won't make his major league debut for several seasons, but he'll be one worth keeping an eye on as he eventually pushes Aaron Hicks over to right field.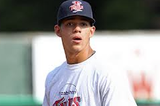 Photo courtesy of Twinstrivia.com
Another prospect that was picked up in the Twins' 2012 draft class was high school right-hander Jose Berrios.
Berrios, who pitched for Puerto Rico in this month's World Baseball Classic, was the compensatory pick for losing Michael Cuddyer to the Colorado Rockies in November of 2011. If Berrios pans out, the loss will be well worth it.
Berrios represents a change in the philosophy of the front office compared to previous drafts.
The Twins opted to draft college pitchers with a steady background for years. That thinking led to several "pitch to contact" All-Stars who usually got killed upon their arrival in the major leagues.
By drafting Berrios, the Twins captured a younger prospect that could develop into a high-upside "ace" rather than another human tee.
There's a possibility that he can flame out, but the Twins need to take that risk with one of the worst starting rotations in all of baseball the past couple years.
Like Buxton, it's going to take a while to see Berrios at Target Field. However, if he pans out like many think he can, watch out.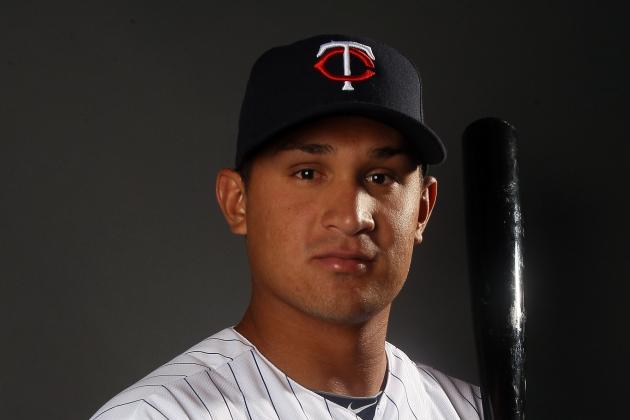 Elsa/Getty Images

Another premier outfielder makes this list. Oswaldo Arcia came on during the 2012 season.
The 21-year-old from Venezuela had a breakout season between High-A Fort Myers and Double-A New Britain, hitting .320 with 17 home runs and 98 runs batted in between the two stops.
He doesn't possess the crazy upside that Aaron Hicks and Byron Buxton bring to the table, but he's a solid outfielder that can get the job done once they move on from current left fielder Josh Willingham.
Arcia has been able to hit at every level. Despite a rough spring training, he'll begin the season at Triple-A Rochester and could make his debut this summer, especially if the Twins trade Justin Morneau and put Chris Parmelee in right field.
As a young prospect, the Twins have time to watch him develop and complete an impressive outfield in a season or two.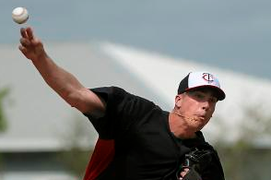 Photo courtesy of the St. Paul Pioneer Press/Twincities.com.
When the Twins traded center fielder and fan favorite Denard Span to the Washington Nationals, there was some outrage by the fans for giving an established player for one minor league prospect.
Perhaps that would be understandable if it were a lower level prospect, but the pick was a former first-rounder by the name of Alex Meyer.
Meyer was buried in the loaded farm system of the Nationals and became expendable once their young pitching blossomed into a National League juggernaut.
Like Gibson, Meyer has the ability to strike batters out, and did so at a 9.7 K/9 rate in 2012 according to Baseball-Reference.
Bleacher Report's Mike Rosenbaum also liked the goods that Meyer brings to the table and called him the Twins' best pitching prospect.
Meyer will begin 2013 at Double-A New Britain, but it is a possibility that he could crack the rotation in time to be on the Twins' 2014 Opening Day roster.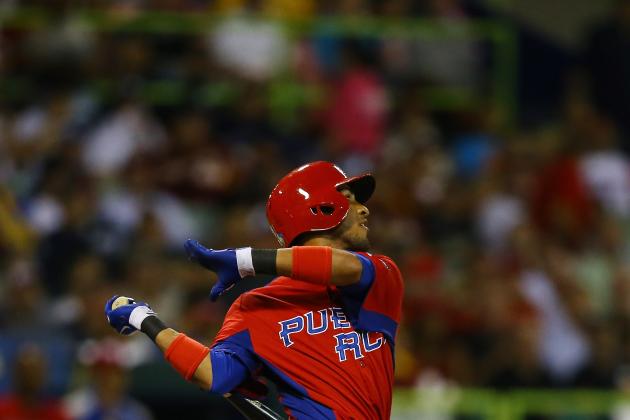 Al Bello/Getty Images

For years, the Twins have struggled to find a consistent middle infield combination. They've tried veteran free-agent signings, trades and even endeavors into the foreign market, but nothing has given them a consecutive Opening Day tandem since Cristian Guzman and Luis Rivas did it in 2004.
Shortstop will be another issue, but they can fill second base with a solid hitter in Eddie Rosario.
Rosario is a converted outfielder that teamed with fellow super prospect Miguel Sano to make the Beloit Snappers one of the feared teams in the Midwest League.
A .296/.345/.490 line at the Single-A affiliate is exciting enough, but when it's combined with the Twins' woes at second base, there will be plenty of hype to see the Puerto Rican in the lineup sooner than later.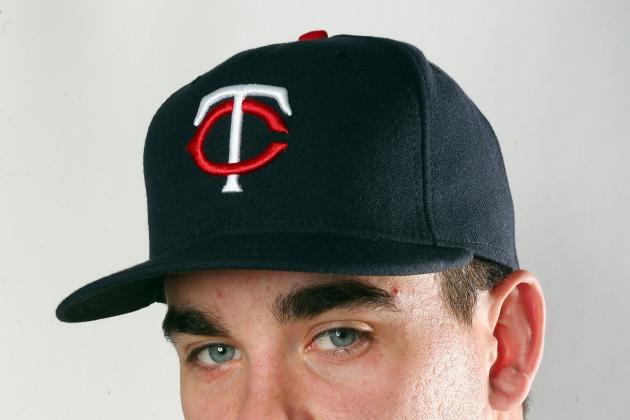 Elsa/Getty Images

Trevor May will be linked with Alex Meyer as the two pitchers who were traded for the Twins' starting center fielder and right fielder over the past winter.
However, it will be May that has the greater impact on the Twins' starting rotation.
May is another quality arm that can provide the Twins a middle-of-the-rotation starter that can win a good amount of games for several seasons.
He struggled a bit when getting to the higher levels of the Phillies organization, but he also has a hammer curve and changeup that are good enough for the major leagues right now.
He'll begin 2013 at Triple-A Rochester and will need another year before making his debut—unless he gets called up before then.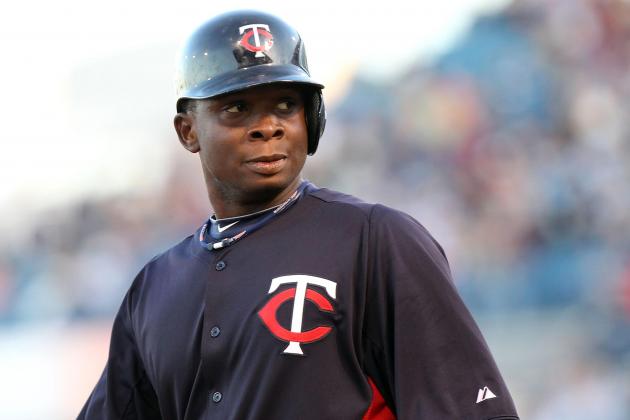 Kim Klement-USA TODAY Sports

Any prospect piece involving the Twins is not complete without mentioning the name of Miguel Sano.
Sano was signed as a free agent out of the Domincan Republic in 2009 at the age of 16. Since then, all he's done is hit...and hit hard.
In his first two minor league seasons (not counting Rookie League statistics), Sano has hit 48 home runs and has become one of the most feared hitters in the minor leagues.
Baseball America has him as their ninth prospect in all of baseball, and that power is a big reason why.
There are still things that Sano needs to work on, mainly in the field at third base. But, once Sano figures everything out, the Twins will have their most elite hitting prospect since Joe Mauer debuted in 2004.