5 Reasons Why Brad Maddox Is WWE's First "Millennial" Superstar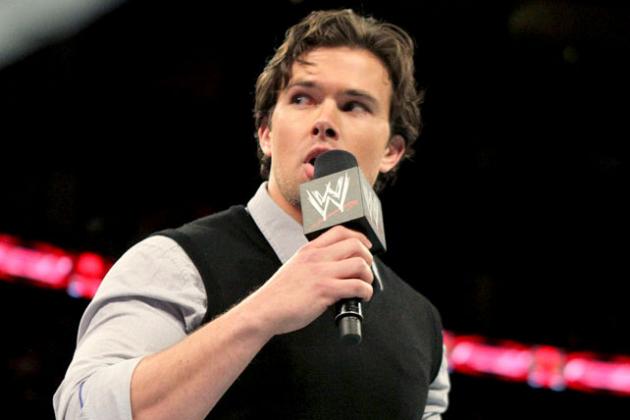 photo courtesy of WWE.com
Anyone who is age 30 or under is considered part of the millennial generation (a.k.a. Generation Y). As more millennials enter the workforce, stereotypes are increasing as to how these individuals perform their jobs and what they expect from them. Marketing research indicates that the prevailing thought amongst corporate leaders is that millennials are inept, underqualified and self-serving.
Brad Maddox is the millennial-aged nightmare come to life for every CEO dreading to hire younger workers. Much more than just another young face in WWE, Maddox is an animated caricature bringing to life every awful workplace myth of Generation Y.
In the unique role of having taken on nearly all on-camera jobs in WWE in a short time, Brad Maddox has reveled in any kind of attention he gets. It does not matter if the reaction from others is positive or negative, because he is getting some kind of attention. This egotistical attitude is not new to pro wrestling, but the lengths Maddox goes to get his name to the masses set him apart from past egomaniacal Superstars.
I am a fan of the Brad Maddox character, and I believe that he plays a unique role in WWE.
The article "Five Millennial Myths" by Jennifer J. Deal is the perfect guide to help understand Brad Maddox's role in WWE.
Begin Slideshow

»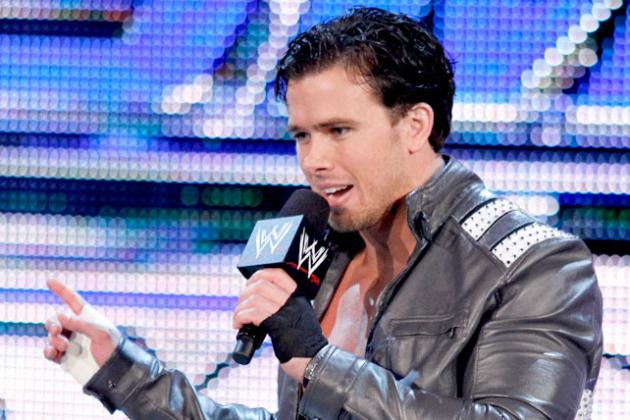 photo courtesy of WWE.com
Misfiring in every attempt to become part of WWE for months on end, Brad Maddox is living up to the stereotype that millennials do not want to be bossed around.
Maddox lives in a world where he is No. 1 and everyone else is a distant No. 2. Within this "Cult of Maddox," he is the only member, as he believes that everyone else should listen to him just because of who he is.
Unfortunately for Maddox—and many other millennials—the demand of fame and recognition are unwarranted because he has not earned anything at all; he has been given more chances than anyone else in WWE. In his attempts to gain a foothold in WWE, Maddox has managed to upset and annoy just about everyone with an on-camera role.
One might admire Maddox's tenacity to get noticed, but he frequently does what he wants to do without permission. His current role as "Assistant to Raw's Managing Supervisor" Vickie Guerrero has not gone smoothly. In Maddox's self-professed "Brickie" era, he is a man alone—Guerrero really does not want anything to do with him and his claims that he sets up most of Monday Night Raw's best matches.
From wannabe Superstar to referee to commentator to assistant, Maddox's lack of success in each role comes from his stereotypical millennial inability to listen to those who rank above him.
Brad Maddox does not want to be told what to do, but when caught, his loyalty quickly dissipates.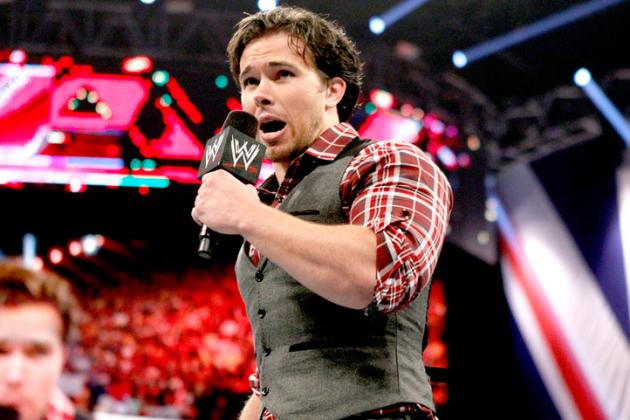 photo courtesy of WWE.com
Brad Maddox claims that he just wants to be part of WWE, but the ways in which he has gone about realizing this dream are dubious in nature.
When his goal of being a WWE Superstar was dashed, he immediately took on the role of referee. Having been brought back as a referee by then-Raw General Manager AJ Lee when Monday Night Raw went to 3 hours, Maddox immediately embroiled himself in controversy.
Maddox's first offense as a referee occurred on the September 17, 2012, edition of Monday Night Raw when he gave John Cena a three-count pin win over CM Punk even though Punk's foot was on the rope during the count.
Lee excused Maddox's mistake even when Punk's associate, Paul Heyman, accused Maddox of being a "scab."
The true intentions of Maddox's disloyalty to WWE would surface weeks later.
At the October 2012 Hell in a Cell pay-per-view event, Ryback challenged CM Punk for the WWE Championship. Brad Maddox was the referee, and all seemed to be going in Ryback's favor until one pivotal point in the match.
Disregarding the rule that referees stay uninvolved in matches, Maddox delivered a vicious low blow to Ryback as Punk was in the air about to be Shell Shocked. What followed was a travesty as Punk made a feeble cover on Ryback while Maddox gave the three count.
Such disloyalty to the WWE brand just goes to show how Maddox's verbal claims of loving WWE do not live up to his actions. Maddox disrupted a vital WWE Championship match and, in the process, showed the depths he would go to in order to make himself a star at the expense of the WWE Universe.
Not only does this disloyalty prove his negative millennial status, but his lack of interest in his work does as well.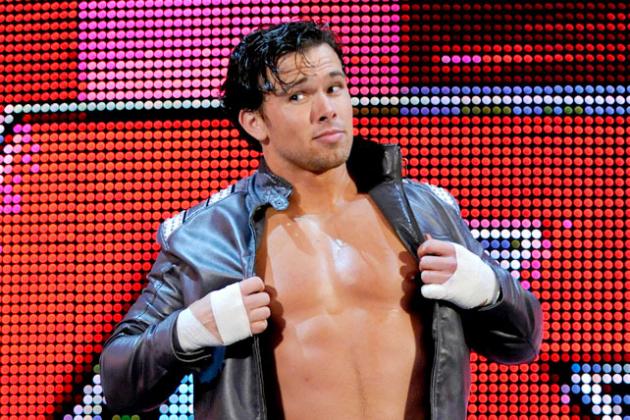 photo courtesy of WWE.com
Brad Maddox has tried to take on many different jobs in WWE including Superstar, referee, commentator and assistant to the managing supervisor. He has failed at every one of these jobs for one reason: the egotistical desire for instant Superstardom.
Not willing to pay his dues whatsoever, Maddox wants to be on the fast track to fame in WWE.
If Brad Maddox would take the time to actually learn one of the jobs he has taken on, he would be much more successful. How many times has Maddox had a grand idea for Monday Night Raw only to learn that it already happened? Clearly, Maddox does not pay attention to what is going on around him unless he is directly involved.
In his official WWE.com biography, Maddox is described as "a shameless self-promoter with dreams of reality TV stardom and the shrewdness of a politician." Nowhere is Maddox described as a hard worker in the biography.
Though he clearly creates opportunities for himself through hustling and politicking WWE's top brass, Maddox is not very well equipped or trained for any WWE job. His over-the-top ego even caused him to claim that WWE had entered a new era on the February 20, 2013, edition of Main Event.
This "new era" that Maddox seems to be ushering in consists mostly of making sure flat-screen televisions are straight backstage and that new curtains are ordered. Maddox does not care about his job as much as he cares about putting himself over.
The actual work of whatever job Brad Maddox is trying to do takes on a secondary role to serving his own ego. This lack of work ethic shows that Maddox definitely lives up to yet another negative stereotype.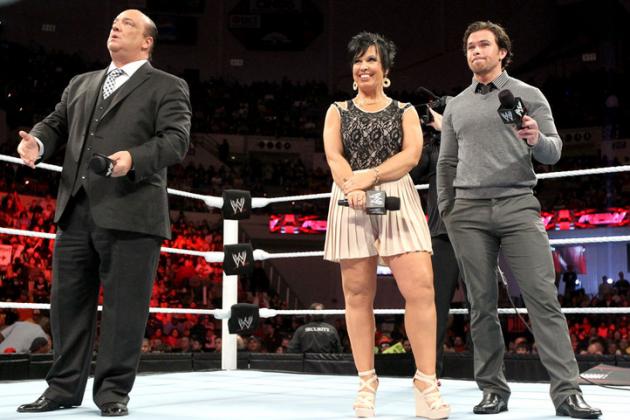 photo courtesy of WWE.com
Brad Maddox is definitely motivated by the perks of being in WWE, but he has not really discussed money. Although millennials are typecast as being motivated not only by perks but high pay, Maddox seems content enough with the fame he receives from the job. Perhaps the pay is high enough that he feels no need to talk about it.
Obviously, Maddox is easily influenced by anyone with more power who promises greatness. He has tried to get ahead in WWE by brokering deals with AJ Lee, Theodore Long, Paul Heyman, Vince McMahon, and Vickie Guerrero. Well, Maddox did not negotiate any deal actually as much as these WWE bosses granted him chance after chance.
All of them manipulated Maddox easily to their own benefits. The naivety of Maddox made him take deals that promised instant Superstardom and looked too good to actually be true.
Paul Heyman was able to see how easily Maddox could be taken advantage of on the January 21, 2013, edition of Monday Night Raw. Seeing just how much of a "millennial in the workplace" Maddox is, Heyman was able to promise Maddox the world and get anything back in return from him.
Even more telling were Maddox's first words to his private cameraman when meeting Heyman in the locker room: "Just like Paul Heyman, all that I have ever wanted since I was a youngin' was to be famous." Heyman's facial expressions portrayed his exasperation at being interrupted in his phone call, yet he turned this annoyance into easy opportunity.
Seeing Maddox's need for attention and want for fame, Heyman extended a handshake and told Maddox to "stick with him." Elated, Maddox could not see through his metaphorical rose-colored glasses that Heyman would use him.
Motivated by perks, Brad Maddox's want for instant fame is his consistent downfall. Just like the millennial myth, Maddox seems to find a way to carve out other opportunities.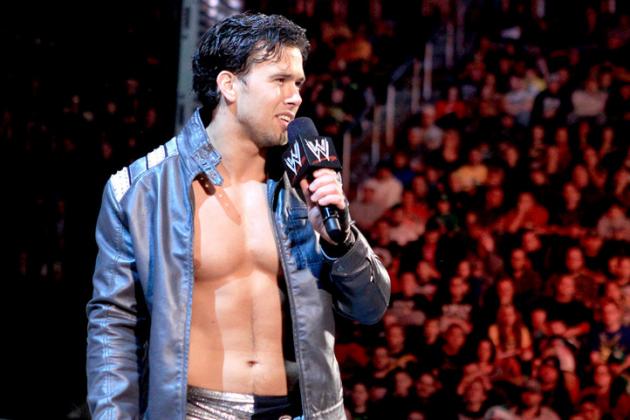 photo courtesy of WWE.com
We do not know what Maddox's life outside of WWE is like and that means concerning his character. One could discern that Maddox would like to have as much free time as possible to entertain his own projects such as The Brad Maddox Experience. These YouTube videos made by Maddox serve to chronicle his own ego.
When Brad Maddox was seemingly in limbo as to what his role in WWE would be, he took matters into his own hands by joining Michael Cole on commentary during a broadcast of Main Event on January 16, 2013.
Right before the second match on that episode of Main Event, Maddox jumped over the fan barricade to join Cole on commentary. He did not give any explanation as to why he was there. It seemed like Maddox just felt like doing commentary that particular evening.
Representing the worst of the stereotypes, the idea that Brad Maddox did commentary because he felt like it goes with the idea of millennials wanting to do work on their own time. WWE.com even described Maddox at the announce table acting "as though nothing was out of the ordinary."
Maybe Maddox had just finished work on an episode of The Brad Maddox Experience and thought he had some time to kill so he went on Main Event. As many wondered why Maddox was even on television, he played it off as if everything was normal.
The world revolves around Brad Maddox, and he will make sure that you know it.
Brad Maddox is one of the most compelling WWE Superstars today because his persona represents stereotypical views of younger people in the workplace. Maybe Maddox's character will slowly evolve or he may simply remain in this role for quite some time.