5 Reasons Why Brad Maddox Is WWE's First "Millennial" Superstar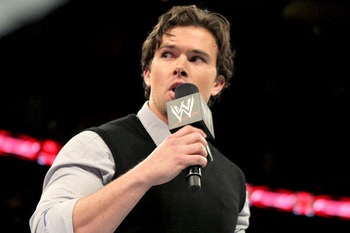 photo courtesy of WWE.com
Anyone who is age 30 or under is considered part of the millennial generation (a.k.a. Generation Y). As more millennials enter the workforce, stereotypes are increasing as to how these individuals perform their jobs and what they expect from them. Marketing research indicates that the prevailing thought amongst corporate leaders is that millennials are inept, underqualified and self-serving.
Brad Maddox is the millennial-aged nightmare come to life for every CEO dreading to hire younger workers. Much more than just another young face in WWE, Maddox is an animated caricature bringing to life every awful workplace myth of Generation Y.
In the unique role of having taken on nearly all on-camera jobs in WWE in a short time, Brad Maddox has reveled in any kind of attention he gets. It does not matter if the reaction from others is positive or negative, because he is getting some kind of attention. This egotistical attitude is not new to pro wrestling, but the lengths Maddox goes to get his name to the masses set him apart from past egomaniacal Superstars.
I am a fan of the Brad Maddox character, and I believe that he plays a unique role in WWE.
The article "Five Millennial Myths" by Jennifer J. Deal is the perfect guide to help understand Brad Maddox's role in WWE.
Keep Reading