Best and Worst Moves of Seattle Seahawks Free Agency so Far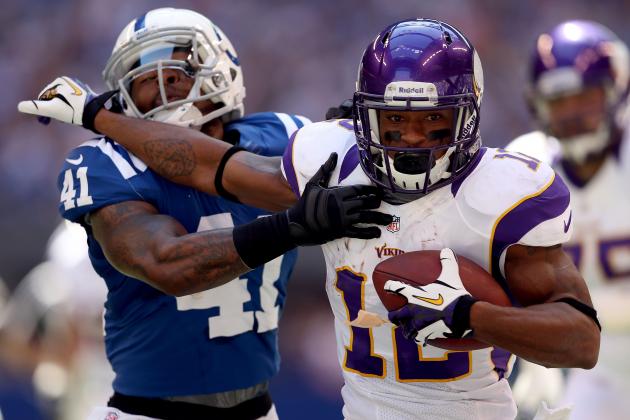 Andy Lyons/Getty Images

To suggest that the Seattle Seahawks have been busy during free agency would be an understatement. The 'Hawks have quickly addressed a couple of needs and are well-positioned to meet other areas through the draft.
Granted, free agency can be a mixed bag of risk and reward. Contracts can be expensive and have significant salary cap implications.
To deal with this, it is not unusual for NFL teams to cut players fairly early in their contracts. A good example is Laurent Robinson, who was cut (via ESPN) by the Jacksonville Jaguars after just one year of a five-year deal.
Will the moves made by the Seahawks push them over the top and into the Super Bowl? Or, will certain trades or signings be referenced for years to come as deals that went bad?
Here are some of the best and worst moves made by Seattle so far.
Begin Slideshow

»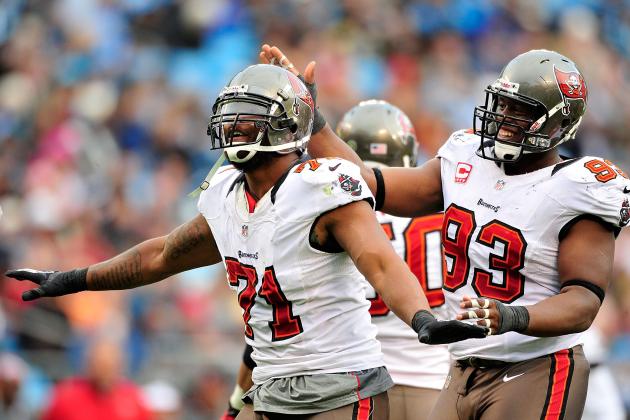 Grant Halverson/Getty Images

The fact that the Seattle Seahawks signed Cliff Avril from the Detroit Lions was arguably a surprise. Even more surprising was the fact that the Seahawks then signed Michael Bennett from the Tampa Bay Buccaneers. The final surprise was the relative affordability of Bennett's contract.
As astutely analyzed by Tyson Langland, the combined contracts of both players only count for $8.55 million against the cap in 2013.
This is not a bad sum for two guys who combined for 18.5 sacks in 2012.
Granted, one could make the argument that the Seahawks now have a bevy of defensive ends but not enough interior defensive tackles. In addition, there will be the suggestion that the 'Hawks are "loading up" for a one- or two-year Super Bowl run (via ESPN) at the expense of the future.
However, these are exciting moves and the shortness of the deals suggests that both players will be motivated. Bennett in particular will essentially be showcasing his talents all year in preparation for his next contract.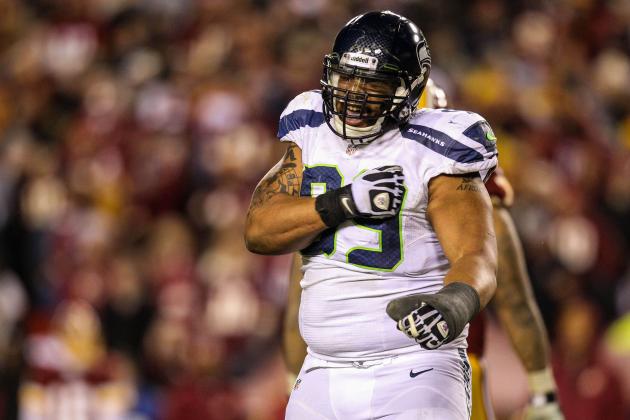 USA TODAY Sports

The Seahawks went into the offseason with a short list of in-house free agents that were arguably worth re-signing. Two of those were (are) Jason Jones and Alan Branch.
Jones signed a three-year deal with the Detroit Lions and Branch remains on the market. This is not to suggest that these were crucial players to re-sign. Jones lost time last year due to injury and Branch is a player that is good, but not a player worth breaking the bank.
The point is that Jones and Branch can address a need.
Perhaps the plan is to replace Jones and Branch through the draft. That would not be a surprise, nor would it be a poor strategy.
It was unlikely that Seattle was going to offer Jones a three-year deal. In addition, it may be that Branch is eventually signed. However, free agency has already been shown to be a buyer's market. The latest rumor is that the Seahawks may bring in Tony McDaniel (via NBC Sports) from the Miami Dolphins.
This is in the "worst" moves category simply because the need has not been addressed. However, call this a minor worst.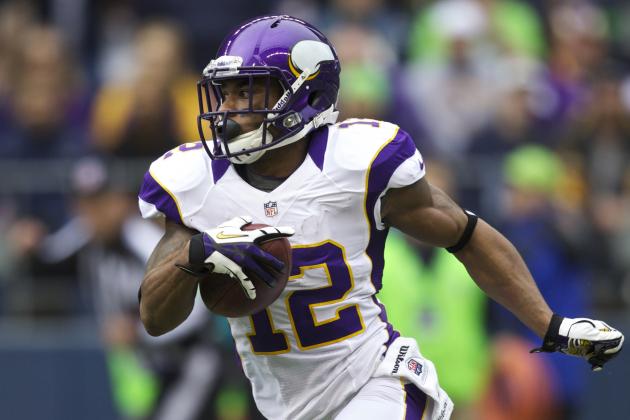 Stephen Brashear/Getty Images

Whether the Seahawks really needed a "big play" receiver is irrelevant at this point. They got one in Percy Harvin.
Harvin represents that unique playmaker that can potentially make everyone around him more dangerous. The arm and feet of Russell Wilson. The bruising style of Marshawn "Beast Mode" Lynch. The electric play of Percy Harvin.
Hello, dangerous offense.
Prior to 2012, conventional wisdom suggested that the Seahawks were going to be a defense-oriented team that just needed the offense to minimize major mistakes and manage the game. Now, the addition of Harvin and the emergence of Russell Wilson make Seattle a potentially dynamic offense that could put up a lot of points.
There are obviously risks with Harvin, but this is a bold move that suggests the Seahawks believe in their ability to win it all in the next couple of seasons.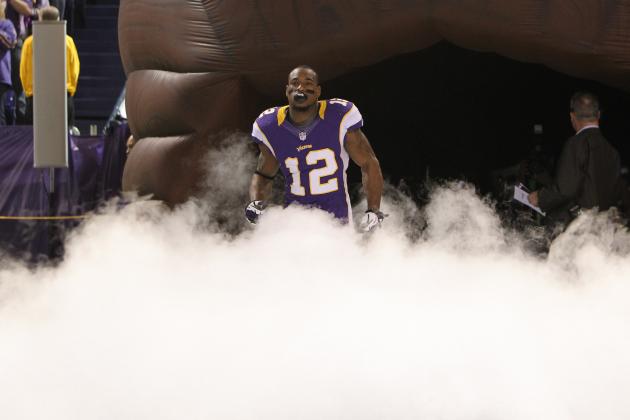 Brace Hemmelgarn-USA TODAY Sports

Yes, this is a little bit of playing both sides of the issue. However, the move for Percy Harvin is arguably complicated. Dynamic playmaker? Yes. Potential game-changer? Yes.
Still, there are issues. Seattle gave up quite a bit to get Harvin. A first-, third- and seventh-round pick is a decent package for a player. Again, if Harvin is healthy and productive, he is worth the cost.
Speaking of health, this could be an issue. Obviously the NFL is a violent league and anyone can get hurt. But Harvin only played nine games in 2012, and he missed two games in 2010.
There is also the issue of Harvin's contract, which is pricey. Harvin will count a relatively affordable $4.9 million against the cap in 2013 (via ESPN), but that will jump to $13.4 million in 2014.
Finally, there is the issue of attitude, as Harvin allegedly had some issues with coaches in Minnesota. Granted, the Seahawks have been a relatively good destination for players who arguably had personality conflicts in the past. In addition, if the Seahawks can keep winning, frustration may be at a minimum.
Risks are part of the game.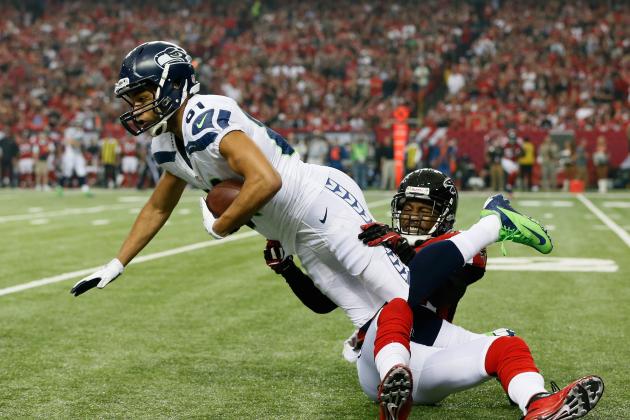 Kevin C. Cox/Getty Images

A relatively minor move involved the cutting the Ben Obomanu, who played five seasons with the Seahawks. Obomanu was a solid contributor in 2010 and 2011, but his production dropped off in 2012.
For better or for worse, the NFL is not a league that allows guys to stick around if they do not produce. Players that do not contribute or cost too much to keep on the roster are going to be cut fairly quickly.
Obomanu only pulled in four catches in 2012, and the addition of Percy Harvin made a player like Ben immediately expendable. At 29 years old, Obomanu might have been replaced by a draft pick even if Harvin had not arrived.
Depth is great in the NFL, but depth has its limits. The Seahawks have to make every move possible to improve the team.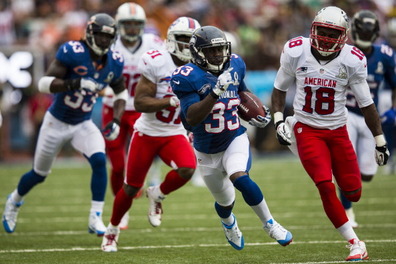 Kent Nishimura/Getty Images

When the Percy Harvin trade was completed, the writing was immediately on the wall for return man Leon Washington. Sure enough, Washington was cut and recently signed (via NFL.com) a one-year deal with the New England Patriots.
This is a mixed move from the standpoint of the Seahawks, only because it is tough to cut a Pro Bowler. Despite being 30 years old, Washington is still a dangerous return man and is regarded as a consummate professional.
Comments from Pete Carroll suggest (via Boston.com) that cutting Washington was a tough decision. Unfortunately, the NFL is not a sentimental league, as talented and popular players get cut every single year.
Perhaps the Seahawks could have restructured Washington's deal, but in some cases it is just cleaner to move on. Seattle will miss him.