San Jose Sharks: 5 Reasons They Cannot Win 2013 Stanley Cup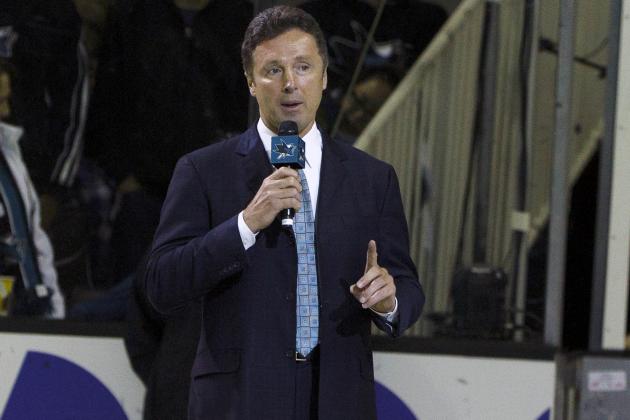 Jason O. Watson-USA TODAY Sports

It should be clear to most observers that the San Jose Sharks cannot win the 2013 Stanley Cup as currently constructed.
It is probably clear to general manager Doug Wilson, who has not been afraid to make trades in the past. So far, there has been more talk of the Sharks selling talent rather than buying it.
Why would he not add a player like the Pacific Division rival Los Angeles Kings did in 2012 before winning the Cup, especially since the Sharks are playing better now than they were before last season's trade deadline? Is this an indication Wilson no longer believes in the core?
Here are five reasons he should feel that way...
Begin Slideshow

»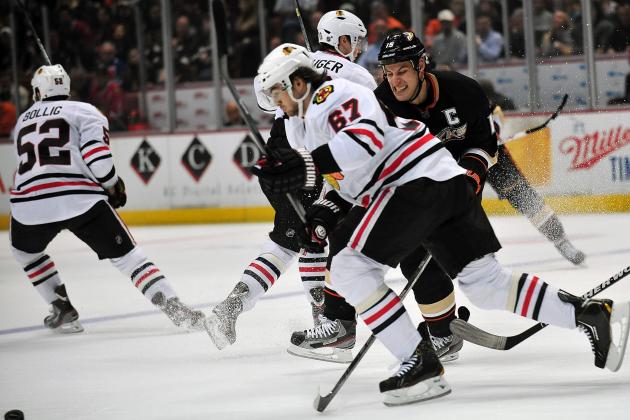 Gary A. Vasquez-USA TODAY Sports

The best teams in the NHL are very good.
The separation between the top two teams in the Western Conference and the rest is especially stark. The Anaheim Ducks are six games ahead of anyone else with 17 games to play—a nearly impossible gap to cover.
The Eastern Conference teams that have separated from the pack are the Montreal Canadiens, Pittsburgh Penguins and Boston Bruins. All three are right behind Anaheim and the Chicago Blackhawks in the overall NHL standings.
Any team not on that list has to have a way to beat those that are. Those elite teams are not going to make enough trips to the penalty box to allow an offense so reliant on the power play as San Jose's to outscore them.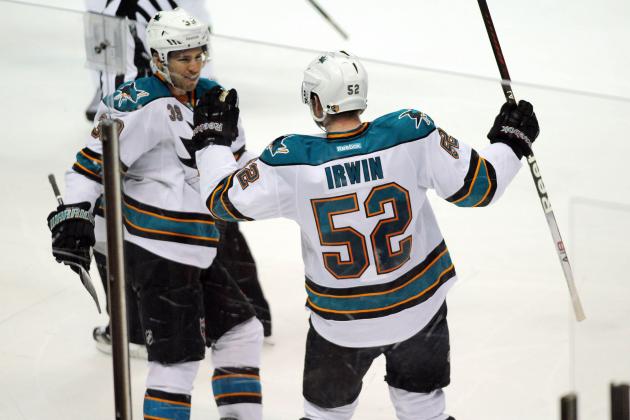 Kelvin Kuo-USA TODAY Sports

Even if the San Jose Sharks crawl above a first-round matchup against a top-two team in the Western Conference, they are unlikely to climb above every non-division leader. That means having to go into the playoffs without home-ice advantage.
We have all heard about how the road team actually has the advantage in the Stanley Cup playoffs. If that were true, teams would mysteriously fumble away division titles and try to get in as lower seeds.
The reality is that home ice means little in each game in the Eastern Conference, especially in the first round. However, it means a lot in the long run in the Western Conference, where there is a lot of travel.
It also means more to the Sharks than almost any other team. They are 8-1-4 at home, but have been terrible on the road (5-9-2). They have only one non-shootout road win over a team that would currently qualify for the Stanley Cup playoffs (St. Louis).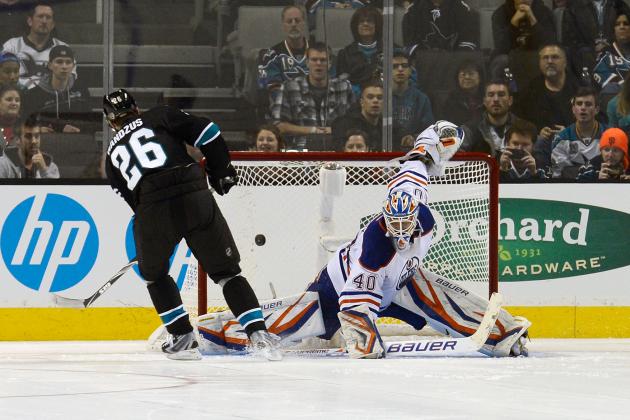 Thearon W. Henderson/Getty Images

The San Jose Sharks may have only one regulation loss at home, but they also have only two non-shootout wins against a team currently qualifying for the Stanley Cup playoffs (Vancouver Canucks, Los Angeles Kings).
Come May, there will be no points for losing in overtime and there will be no shootouts. This team will have to find another path to a championship than playing for a tie through three periods.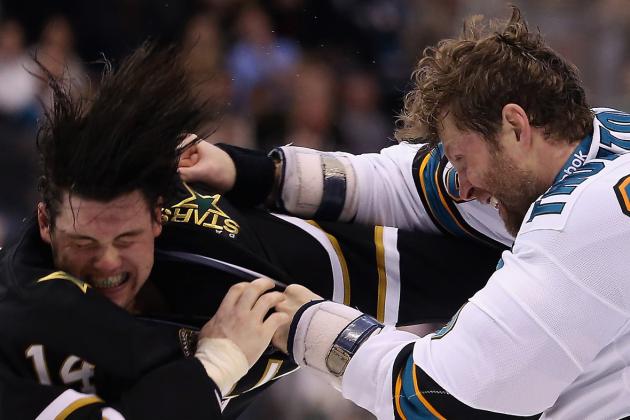 Ronald Martinez/Getty Images

The San Jose Sharks have gone through many changes during Doug Wilson's tenure as general manager.
Under head coach Ron Wilson, they were a defensively responsible team. Under Todd McLellan, they were initially a more wide-open team until their second straight Western Conference finals loss.
They made a move to shift their talent to the blue line that results indicated was incorrect. Yet they doubled down by letting depth forwards go but ended up signing Brad Stuart.
This season alone, this supposedly defensive team that was winning for two weeks with offense struggled in the next six while playing great defense. And now they've given up three or more goals in eight straight games. They do not even know who they are, so how can a GM determine what is needed and what can be spared?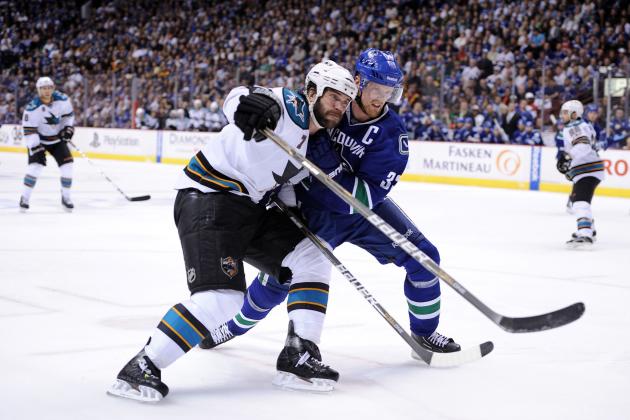 Harry How/Getty Images

The San Jose Sharks have a shaky resume in the Stanley Cup playoffs.
Sure, they made three Western Conference finals appearances in eight years, but they also won just three games when they got there. They have only two first-round exits but have lost to lower seeds five times in that span.
They lost in five games in 2012, their first chance at being a true underdog. They have never beaten a team seeded more than one spot above them. That does not make them a good bet to rise to that challenge.