The 8 Most Versatile Recruits in 2014 College Football Recruiting Class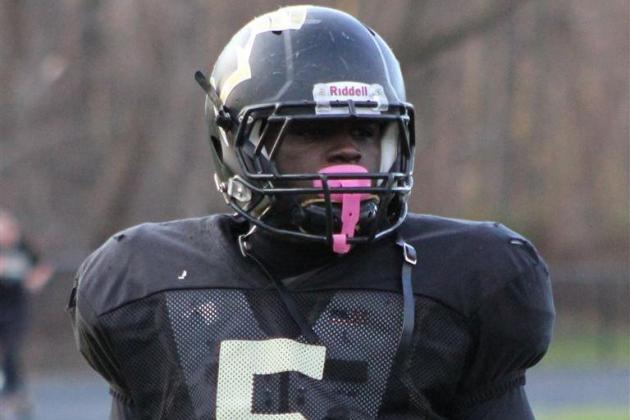 247Sports
Football coaches want talent, speed, athleticism and smart players at all levels. From high school to college and even the NFL.
Why? Because those players are the most versatile and versatility is a very coveted trait in football. The saying goes "the more you can do, the more you can do." You can be a great player at one position, but what happens if things don't work out at that position? Are you versatile enough to still be a great player at another position?
Not all players are versatile, as I said before, it takes athletic ability and good instincts. For this read, I've got eight recruits who I would put a real "versatile" stamp on. We're going to look at those eight players right now.
Here are the most versatile players in the 2014 class so far.
Begin Slideshow

»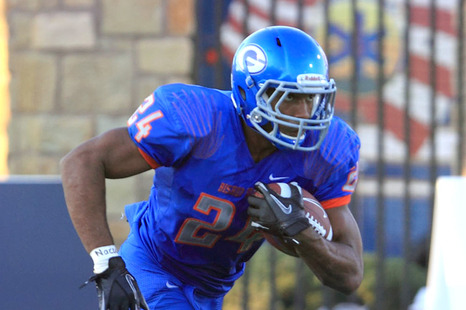 247Sports
Potential Impact Positions: RB, S, RS
Starks is a 5'11", 200-pounder from Las Vegas who is a great RB prospect.
However, he's very athletic and instinctive, which has also led him to being a playmaking safety too. If a school lands Starks, they can bring him in as a RB, have him return kicks and if he doesn't work out as an offensive threat, then safety is always an option.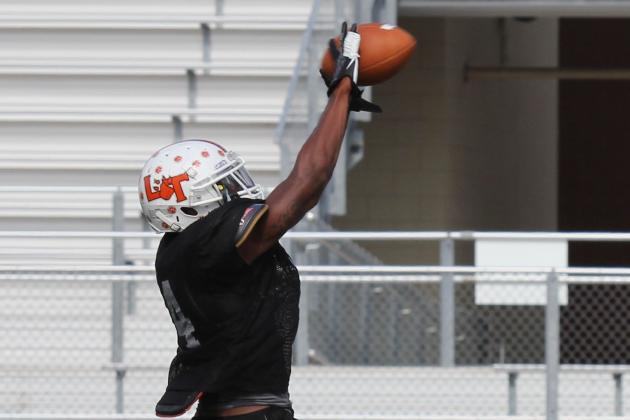 247Sports
Potential Impact Positions: CB, S, "Rover"
Some publications list the Texas A&M commit as a CB, while others list him as a safety. Harvey isn't overly big at 5'10" and around 175 pounds, but he's very, very smart, instinctive and quick.
The Aggies likely will begin his trek as a free safety. Strong safety/Rover is an option and if he doesn't work out there, Harvey can be a typical boundary CB.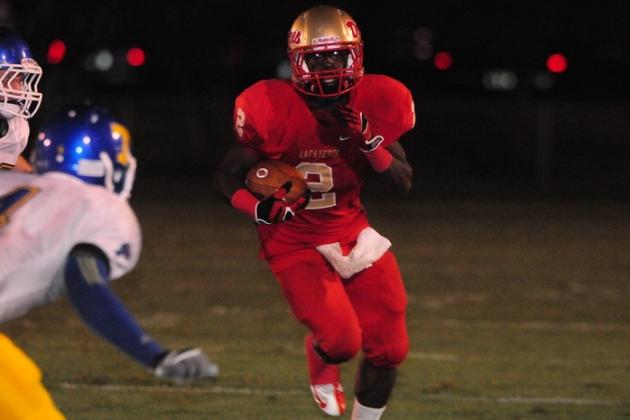 247Sports
Potential Impact Positions: RB, WR, RS, Wildcat QB
Buford could play DB, but his speed is so impressive that you have to get the ball in his hands. He's a 5'10", 190-pound Ole Miss commit who can flat out run.
He's a RB prospect now, but I think Ole Miss may make him into a slot WR/jack of all trades guy in the mold of De'Anthony Thomas. He''ll also return some kicks and punts too.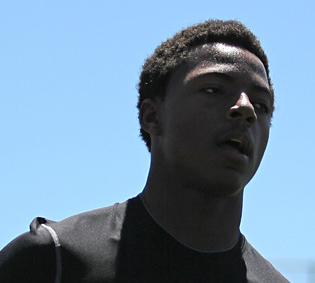 247Sports
Potential Impact Positions: WR, CB, S, RS
Quick is a 6'0", 170-pounder from California and has great speed, agility and quickness on the field. WR is probably his first love and what he wants to play, but there's no denying his high ceiling as a DB.
Quick also has return ability, thanks to his solid run after the catch skills as a WR. He's one of the top pure players in the country and will make a roster more flexible and versatile the minute he signs with a program.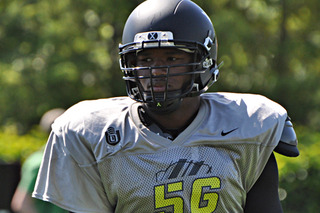 247Sports
Potential Impact Positions: DE, OLB, DT
Hand is the country's top prospect this year and one of the reasons for that is his versatility. He's a pure 4-3 DE initially, but Hand has been seen lining up at DT for his high school team in the past.
The 6'5", 247-pounder is so strong that it's not out of the question that he could play some DT in college.
I also wouldn't rule out him fitting in as a DE in 3-4 scheme. Then, since he's so athletic and explosive, Hand could easily stand up and work as a 3-4 OLB too.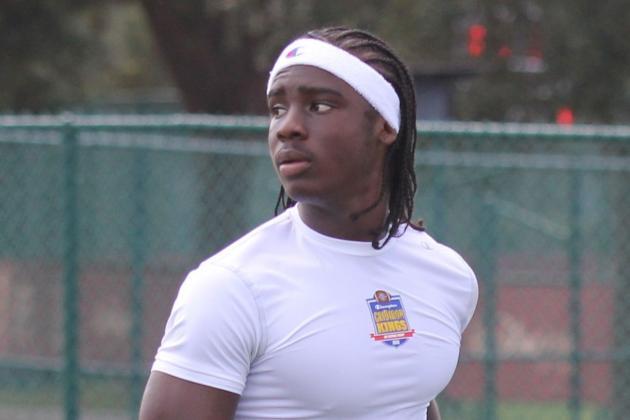 247Sports
Potential Impact Positions: CB, FS, SS, Rover/Drop End
When I say that this guy can play all four traditional defensive back positions, I really mean it. Brown is top-notch press corner at 6'0" and 185 pounds, but he also has the size, range and ball skills of a free safety.
He's quick to read the run and loves to hit, which is why he could also fit in as a strong safety too. He'll be over 200 pounds in college, so the Rover or drop-end role isn't too far fetched for him.
247Sports
Potential Impact Positions: WR, FS, SS, OLB, KOR
Smith is already 6'1" and is approaching the 200-pound range now. He's a very good athlete and WR is his desired position in college.
However, Smith surely knows the potential he has as both a FS or SS. With his size, speed and athleticism, I also wouldn't be shocked if Smith one day grew into an OLB later in his career.
He also can return kickoffs too.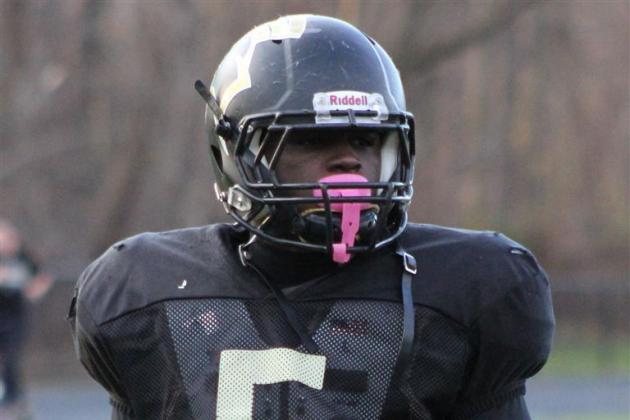 247Sports
Potential Impact Positions: CB, S, OLB, WR, RB, RS
The most versatile player in America this year in Peppers, period. He's 6'1", weighs 205 pounds and is one of the purely instinctive players in the country.
Peppers can play the big CB role, but I think he's on track to being a safety in college. Playing OLB is also a possibility as he grows and adds more natural bulk.
On offense, the New Jersey native can make an impact as either a RB or WR. I can also see Peppers helping out in the return game as a deep man on kickoffs too.
Edwin Weathersby is the College Football Recruiting Analyst for Bleacher Report. He has worked in scouting/player personnel departments for three professional football teams, including the New York Giants, Cleveland Browns and the Las Vegas Gladiators of the Arena League. He spent a year evaluating prep prospects and writing specific recruiting and scouting content articles for Student Sports Football (formerly ESPN Rise-HS). A syndicated scout and writer, he's also contributed to WeAreSC.com, GatorBait.net and Diamonds in the Rough Inc., a College Football and NFL Draft magazine.