The Most Outrageous Contracts of the 2013 NFL Free-Agency Period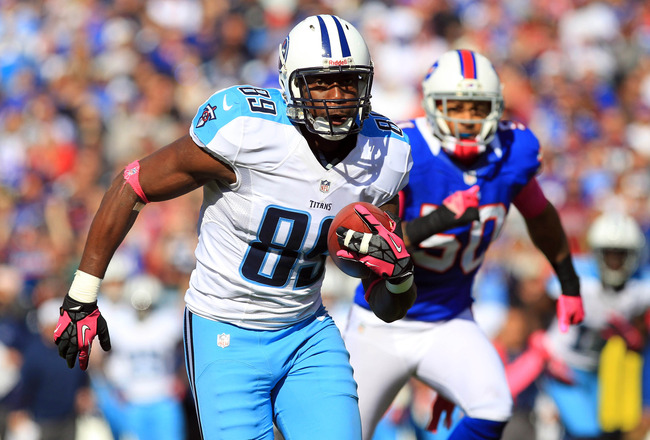 The St. Louis Rams paid Jared Cook like he's already reached his full potential. Unfortunately, he isn't even close.
Kevin Hoffman-USA TODAY Sports
In free agency, NFL teams are generally trying to improve their rosters. Unfortunately, they sometimes offer outrageous contracts to make that happen.
Sometimes that can be a good thing. For example, a team getting a hometown discount or paying way under the market value for a player would be outrageous in a good way.
However, most outrageous contracts overpay a player. Think of Albert Haynesworth and the Washington Redskins, and you'll have a good idea of what we're talking about here.
Through the first few weeks of free agency, we've seen teams offer a number of over-the-top contracts. Today we'll break down those contracts and let you know why they're the most outrageous of the 2013 free-agency period.
All contract information, unless otherwise noted, comes from Spotrac.com.
Cliff Avril, DE, Seattle Seahawks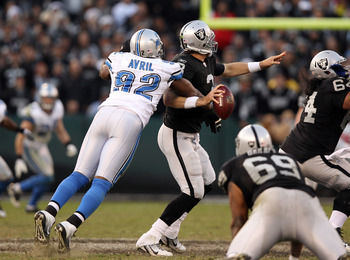 Ezra Shaw/Getty Images
Contract: Two years, $13 million ($6 million guaranteed)
Outrageous isn't always a bad term when defining a player's contract. That's certainly the case with Cliff Avril and the Seattle Seahawks.
Many expected Avril to get a huge contract this offseason. However, with the market down for defensive ends, the Seahawks ended up getting Avril for a steal of a deal.
Avril has been one of the most consistent pass-rushing defensive ends in the game over the past three seasons, recording 29 sacks. He's also forced nine fumbles.
This was a big win for the Seahawks, who continue to boost their roster this offseason.
Mike Wallace, WR, Miami Dolphins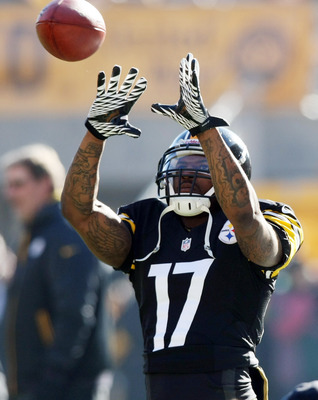 USA TODAY Sports
Contract: Five years, $60 million ($27 million guaranteed)
Where Cliff Avril had an outrageous deal in a good way, Mike Wallace's deal is outrageous in the other direction.
Sure, the Miami Dolphins desperately needed talent at wide receiver, but you can't help but feel they overpaid for Wallace. He's coming off a year for the Pittsburgh Steelers in which he only averaged 13.1 yards per reception, well below his career average of 17.2 yards per catch.
The Dolphins are hoping that Wallace can step in from day one and be a No. 1 receiver. The only problem is that Wallace has only been known as a deep threat throughout his career, and last year he lost that aspect of his game.
There is no doubt that Wallace will boost the Dolphins' receiving corps, but Miami paid him way too much money to do that.
Greg Jennings, WR, Minnesota Vikings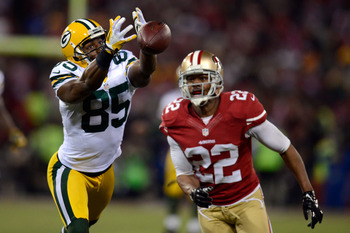 Thearon W. Henderson/Getty Images
Contract: Five years, $45 million ($17.8 million guaranteed)
There is nothing wrong with this contract for the 2013 season. In fact, this contract might even be alright for the 2014 season.
However, five years for a player who has been battling injuries and declining the past two seasons seems a little outrageous. When healthy, Greg Jennings has the ability to be one of the top receivers in the league.
Unfortunately, "when healthy" is a phrase being used to describe Jennings less and less these days. He's missed 11 games the past two seasons, with eight of those games being missed last year.
A five-year contract simply seems too long for a player with such question marks about his health.
Ed Reed, S, Houston Texans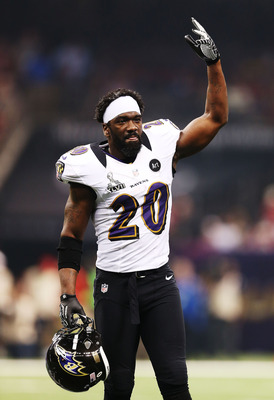 Christian Petersen/Getty Images
Contract: Three years, $15 million ($5 million guaranteed)
Anyone who watched Ed Reed play last year saw someone whose play is quickly declining. In fact, Pro Football Focus ranked Reed as the 59th-best safety during the 2012 season (subscription required).
This isn't a knock on Reed as a player.
There is no doubt that he will go down as one of the greatest defensive players to ever play the game. Unfortunately, the Houston Texans are only getting a shell of that great player.
Those who think that the signing of Reed has boosted the Texans defense in a huge way are in for a surprise. Houston overpaid for a player on his way out of the league, and that is what makes this contract outrageous.
Keenan Lewis, CB, New Orleans Saints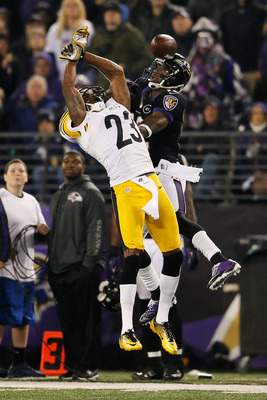 Rob Carr/Getty Images
Contract: Five years, $25.6 million ($10.5 million guaranteed)
Only a handful of teams had secondaries as bad as the New Orleans Saints did last year. They gave up the second-most passing yards (4,681) and the second-most touchdowns (31) through the air.
Keenan Lewis, on the other hand, was coming off a season in which he led the NFL in passes defended with 23. On the surface, this appears to be a perfect fit. But that is the problem with just looking at statistics.
Lewis graded out as the 46th-best cornerback in coverage, according to Pro Football Focus (subscription required). The big issue with Lewis is that he doesn't cause many turnovers.
He's a decent cornerback, but he is far from being a game-changing one. He'll certainly help the secondary in New Orleans, but not nearly as much as his contract might suggest.
Shonn Greene, RB, Tennessee Titans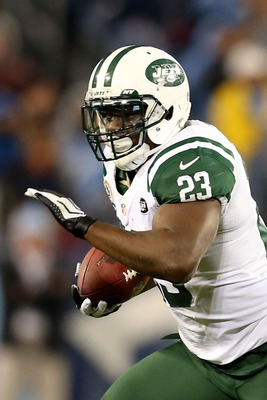 Andy Lyons/Getty Images
Contract: Three years, $10 million ($4.5 million guaranteed)
There are two things with Shonn Greene's contract that make it so outrageous.
First, the Tennessee Titans spent way too much money on a player who hasn't done anything in the NFL. The $10 million might not seem like a lot of money, considering the other contracts on this list. But for a player like Greene, it is far too much.
Second, the Titans had absolutely no need to bring in a player like Greene. They have Chris Johnson as their starting running back and Jamie Harper as a promising backup. Where exactly does Greene fit?
While the Titans were overall winners in free agency, this was a suspect move by the front office.
Connor Barwin, OLB, Philadelphia Eagles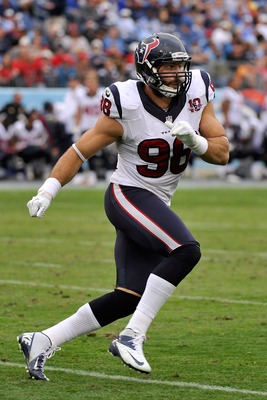 Frederick Breedon/Getty Images
Contract: Six years, $36 million ($8 million guaranteed)
The outrageousness of Connor Barwin's contract all depends on which Barwin the Philadelphia Eagles are going to get.
If they get the 2011 Barwin, this could actually turn out to be an outrageous deal in a good way. However, if they get the 2012 Barwin, this is an outrageous deal in a terrible way.
Last year, Barwin only managed three sacks compared to 11.5 in 2011. It's possible that the Eagles overpaid for a pass-rushing defensive player who simply isn't good at rushing the passer.
It all depends on how Barwin performs. But as of right now, it appears that Philadelphia missed with this signing.
Erik Walden, OLB, Indianapolis Colts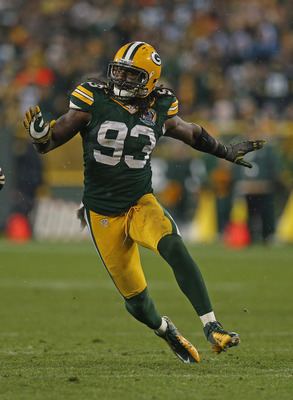 Jonathan Daniel/Getty Images
Contract: Four years, $16 million ($4 million guaranteed)
Anyone who watched the Green Bay Packers last year will understand why this contract for Erik Walden is so outrageous. For the past two years, Walden has ranked as Pro Football Focus' worst 3-4 outside linebacker (subscription required).
His ability to get pressure on the quarterback in nonexistent. Considering that one of the main functions of an outside linebacker in a 3-4 defense is to get pressure on the quarterback, this isn't a good quality for Walden.
Whatever the Indianapolis Colts saw in Walden to offer him this contract, they were the only ones to see it. You can't help but believe that this was one of the worst signings of the offseason.
Jared Cook, TE, St. Louis Rams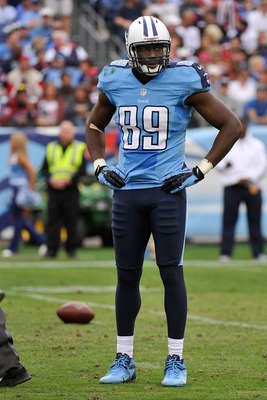 Frederick Breedon/Getty Images
Contract: Five years, $35.1 million ($19 million guaranteed)
Can anyone tell me exactly what Jared Cook has done in the NFL? His best statistical season was in 2011, when he had 49 receptions for 759 yards and three touchdowns.
While those are decent numbers for a tight end, they certainly aren't $35.1 million numbers. The reason this contract is so outrageous is that the St. Louis Rams paid for a whole lot of potential.
The only problem is that Cook has been supposed to reach his potential for years and continues to come up short. This could certainly change this year. But if it doesn't, the Rams overpaid in a major way.
Dashon Goldon, S, Tampa Bay Buccaneers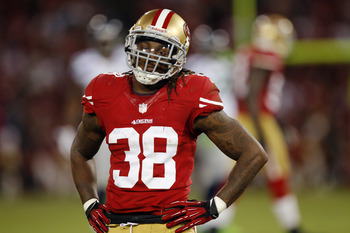 Brian Bahr/Getty Images
Contract: Five years, $41.3 million ($18 million guaranteed)
If NFL players were paid based solely on their ability to deliver bone-crushing hits, this contract would seem about right for Dashon Goldson.
Unfortunately, NFL players need to be able to do more than just make big hits in the open field. Goldson struggles in coverage and provides little help when asked to get pressure on opposing quarterbacks.
To pay this much money for a player who is basically an enforcer on the field is simply too much.
Cary Williams, CB, Philadelphia Eagles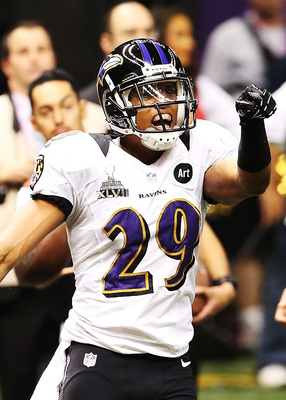 Ronald Martinez/Getty Images
Contract: Three years, $17 million ($5.8 million guaranteed)
The signing of Cary Williams by the Philadelphia Eagles doesn't look bad on the surface. Williams is coming off a Super Bowl season, so he'll bring that positive experience to the Eagles locker room.
However, the problem with this contract is that Williams simply isn't a very good player. Opposing quarterbacks had a 98.4 quarterback rating when throwing his direction. He also gave up six touchdowns during the 2012 season, tied for the fifth most in the league.
While Williams certainly has playoff experience, it wasn't a good experience for him this past year. He was consistently beaten by receivers during the 2012 playoffs.
The Eagles have made some big moves during free agency, but most of them have come with outrageous contracts.
Danny Amendola, WR, New England Patriots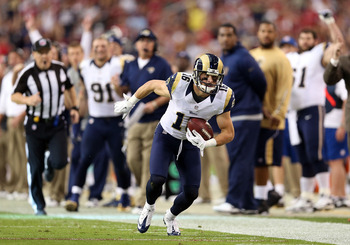 Christian Petersen/Getty Images
Contract: Five years, $28.5 million ($10 million guaranteed)
Danny Amendola has missed 20 games over the past two seasons. The man is practically made of glass, and the New England Patriots offered him a rather significant contract.
You can't help but feel that the Patriots wanted to replace Wes Welker so badly that they overpaid for a similar player. The only problem is that Amendola is nowhere near as consistent as Welker.
If Amendola can stay healthy, I'm sure Tom Brady can figure out how to make it work. Unfortunately, Amendola has yet to prove that he can do that.
Paul Kruger, OLB, Cleveland Browns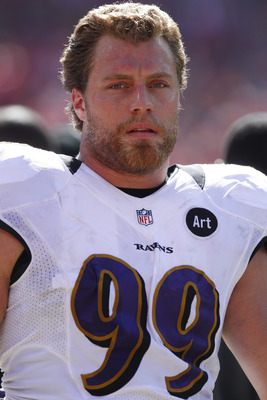 Kyle Rivas/Getty Images
Contract: Five years, $40.5 million ($20 million guaranteed)
As one of the most sought-after free agents, it was almost guaranteed that Paul Kruger was going to get a big contract this offseason. The Cleveland Browns eventually signed Kruger, and the signing did fill a big need for the Browns.
However, Kruger is only a one-year wonder, and a five-year, $40.5 million contract is rather huge for a relatively unproven player. If Kruger can't maintain this type of production on a yearly basis, this is a questionable signing.
Even if Kruger manages to play as well as he did last year, an average salary of $8 million per year seems a little high for someone who only recorded nine sacks in 2012. On top of that, Kruger is a major liability in the run game and in pass coverage. So if he isn't getting constant pressure on the quarterback, he won't be making much of an impact.
You have to love the Browns' aggressiveness to get better through free agency, but this contract leans a little too much on the outrageous side to be considered a good deal for Cleveland.
Keep Reading