My England Team to Sweep Aside San Marino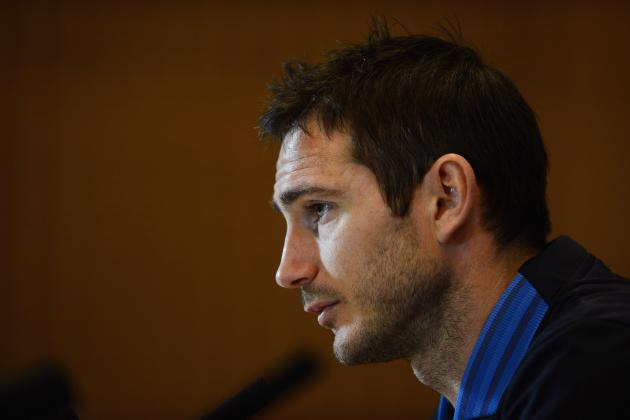 Laurence Griffiths/Getty Images
Will Super Frank make the cut?
England's road to Rio restarts on Friday evening when the Three Lions pick up the inevitable three points against San Marino.
Qualification for the 2014 World Cup is in some state of confusion after draws against Ukraine and Poland, and Roy Hodgson's side find themselves two points adrift of Montenegro at the summit of Group H––with a trip to Podgorica to follow on Tuesday.
Before that, San Marino need to be dealt with, and I've selected the side I would send out against a team ranked joint worst in FIFA's official world rankings.
Now I've done a few of these "My team to face..." and for some reason people continue to grab the wrong end of the stick and poke repeatedly themselves in the eye with it.
So for the sake of clarity, this is the starting XI I would choose to face San Marino in Serravalle on Friday given the context of the situation and the lack of quality in the opposition.
The team I've picked here is different from what it would be to face Montenegro next week, or indeed if England somehow managed to stumble their way anywhere near a World Cup final.
I highly doubt Hodgson will follow suit, but If I were in charge, this is what would happen. Each and every inclusion has been justified with some reasoning and the tactical musings behind it, so have a read and let me know what you think.
Begin Slideshow

»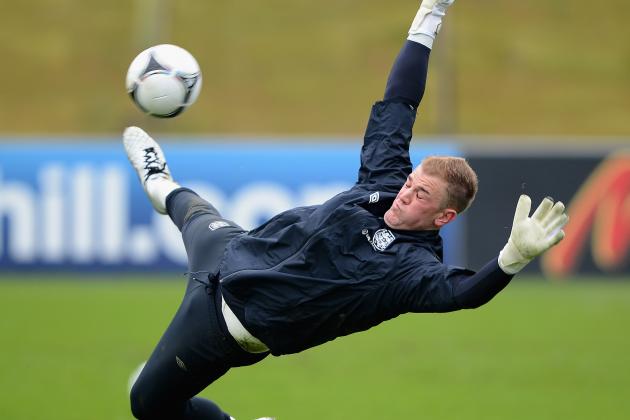 Laurence Griffiths/Getty Images
Joe Hart
I could probably play in goal against San Marino and it wouldn't make much difference, so there's certainly a case for Roy Hodgson to either bring Ben Foster back into the fold or hand Celtic's Fraser Forster his first cap.
But with a tricky trip to Montenegro following a few days later, I'd still put Joe Hart in goal to shake off any cobwebs he may have gathered since his last outing for Manchester City.
Hart has been under the spotlight for England after a couple of questionable performances, and another 90 minutes and a clean sheet can't do him any harm at all. Chances will soon arrive for the other two.
The 25-year-old is likely to endure a pretty uneventful evening, and if he wants to inject some excitement into proceedings, he could always go up for the odd corner––just like this Brazilian goalkeeper.
However, I can't see FIFA looking too fondly on Hart hitching a lift back to his own box on his mate's motorbike!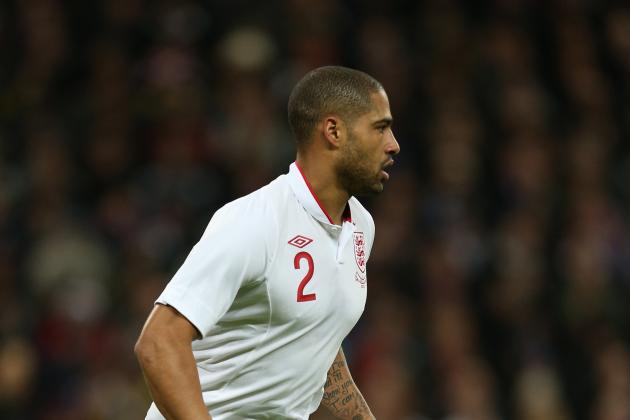 Clive Brunskill/Getty Images
Glen Johnson
Bearing in mind that the full-backs will effectively be auxiliary wingers for the entire game, I was toying with the idea of playing James Milner down the right.
His industry and endeavour are never in question, but I feel England will need more sparks of creativity in the forward positions against the mass ranks of Sammarinese defenders occupying the box.
I think there are better offensive options to fill Milner's usual right midfield berth, yet the versatile Manchester City player has the energy and awareness to push on from right-back without negating any defensive duties he may have.
But Glen Johnson is just as good––if not better––at getting forward from deep and has just as much quality in his crossing and shooting as Milner.
Also, Johnson is likely to be the one lining up against Montenegro and reintroducing himself to Joe Hart and other members of the back four will help in Podgorica.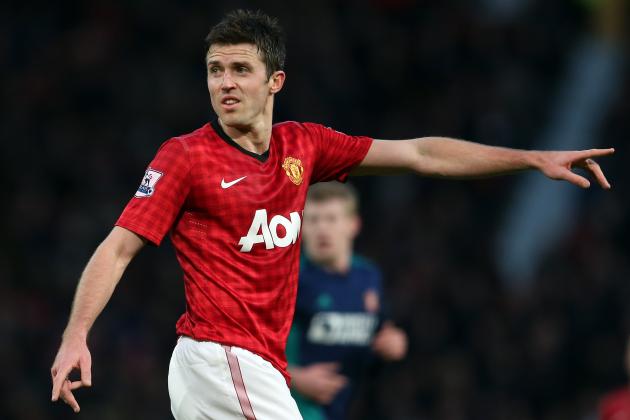 Julian Finney/Getty Images
Michael Carrick
For large parts of the reciprocal fixture at Wembley, England huffed and puffed to break through San Marino, and a large part of the problem was the ponderous distribution from the back.
Gary Cahill and Phil Jagielka lined up that day, and their tentative passing meant that one of the two central midfielders that night––Michael Carrick and Tom Cleverley––were constantly dropping deep to pick up possession and start moves off.
This effectively took three England players out of the game with the visitors posting all 11 behind the ball, and in an attempt to counter that occurrence again, I'm suggesting sticking Carrick at the back to act as a deep-lying playmaker.
The threat from the hosts will be nonexistent, so one genuine defender will do, thus allowing Carrick to push up and dictate, freeing the two central midfielders to focus their attentions further forward.
The decision is made all the easier with a lack of alternatives, and Carrick's range of passing and willingness to get the ball rolling will give the Three Lions another dimension in defence, whilst still providing adequate cover if required.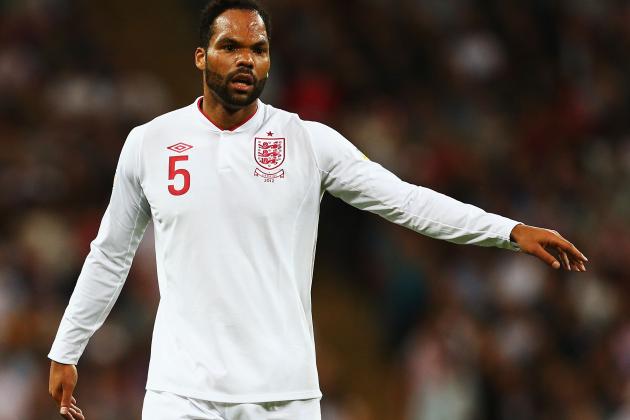 Clive Mason/Getty Images
Joleon Lescott
With John Terry gone, Jagielka and Cahill injured and Rio Ferdinand finally deciding he doesn't actually want to represent his country, Roy Hodgson has a paucity of fit and in form centre-backs to choose from.
Neither Joleon Lescott nor Chris Smalling are regular starters for their clubs, and the other two options––Steven Caulker and Steven Taylor––have only one international cap between them.
All of which means there isn't anybody commanding a place at the heart of the defence, and this also adds weight to my choice to stick Carrick in as a defender-cum-deep-lying playmaker.
Again, Hodgson will need to think about the Montenegro game and picking a pair of genuine stoppers to stop Stevan Jovetic and company, and on this occasion I would pick Lescott to partner Carrick.
The Manchester City man is the senior one of a junior pool, and with two seasons of Champions League football behind him, used to the sort of hospitable occasions England are likely to find themselves in next Tuesday.
He's only started one of City's last five games, and a run out against San Marino will loosen him up for the second––and sterner––test of this international doubleheader.
Clive Brunskill/Getty Images
Leighton Baines
If England were playing Spain, Germany or Argentina, then Ashley Cole and his superior defensive skills would be required, but they're not, and Leighton Baines is much more of an offensive threat than the Chelsea man these days.
Baines is one of the best attacking full-backs in world football, and his ability to go past players and whip in devious deliveries will be more of an asset than Cole's stability.
Support from the back will allow England's midfield men to push further up and Baines is a fine outlet down the left.
A lack of left-footers in the side means he will give natural width down his flank, and the quality of his set-plays seals the deal.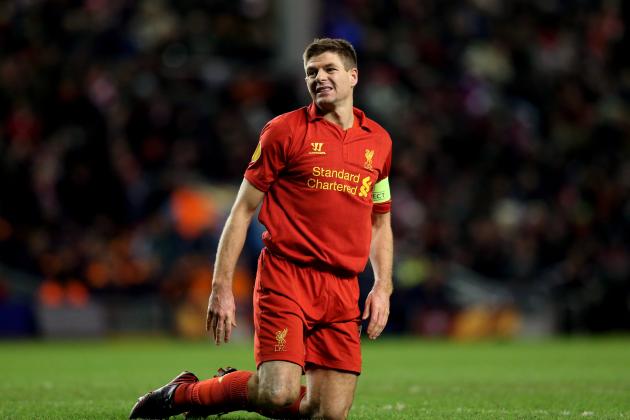 Alex Livesey/Getty Images
Steven Gerrard
Steven Gerrard hasn't been in particularly outstanding form for anybody over the past 12 months, but Roy Hodgson will almost certainly select his captain to face San Marino––and I would too.
Gerrard's pace may have waned, but he's lost none of his drive and determination and can play a crucial function linking all facets of the side.
With Carrick doing the deep work, Gerrard would be able to instigate from further forward allowing him to pick passes and time runs to good effect.
Aside from him, there is a lack of natural leadership in the current squad, and Gerrard's vocal rallying will be required if England find themselves labouring.
He's always good for a goal and his range of distribution can undo a poor San Marino side.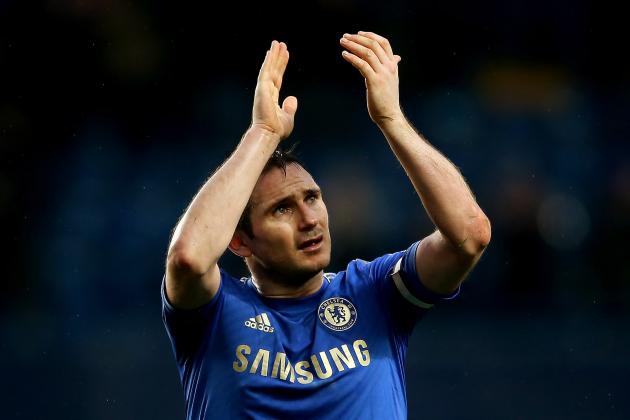 Scott Heavey/Getty Images
Frank Lampard
Probably a controversial choice but I'm going to have another go at pairing England's midfield "axis of evil" together for this particular fixture.
Tom Cleverley hasn't done much wrong for England or Manchester United and probably doesn't deserve the axe, but with Carrick dropping anchor and Gerrard the intermediary between him and the forwards, I'm going to pick Lampard over the United youngster.
Cleverley has got many strings to his bow, but if you're after midfield goals, then Frank's your man.
Wayne Rooney is the only Englishman to score more times than Lampard this season, and with four goals in his last four appearances––and seven in the past 11––the Chelsea veteran will be good for another against San Marino.
I'd revert back to Cleverley at Lampard's expense in Montenegro, but the 34-year-old is just what's needed to boost England's goal difference against these whipping boys.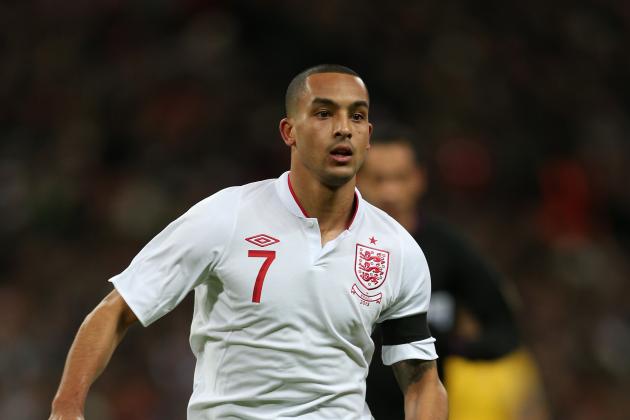 Clive Brunskill/Getty Images
Theo Walcott
England's expected dominance of this game will means that I'm essentially going to pick a front four, with two wide forwards and two through the middle.
The slot on the right of the quartet will be filled by Theo Walcott. The Arsenal flyer has only scored once for England since 2008, but 18 goals and 15 assists for his club this season proves he's in decent enough form to warrant a place.
Walcott's pace should terrify San Marino, and he can cause enough issues out wide and running the channels to create chances for himself and others.
Of the alternatives, Ashley Young isn't setting the world alight and Alex Oxlade-Chamberlain is still too hit-and-miss for me. Daniel Sturridge's individualism is always a threat, but after a recent injury lay-off for Liverpool, he'd be a better option coming off the bench.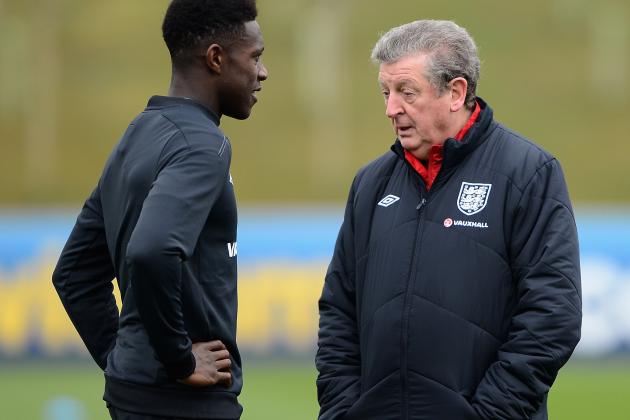 Laurence Griffiths/Getty Images
Danny Welbeck
Danny Welbeck has only scored twice for Manchester United all season, but he's consistently impressed in a number of roles for England, and his understanding with Wayne Rooney continues to blossom.
The 22-year-old scored twice against San Marino in October, and his pace and versatility means he can cause damage down the flanks or moving in centrally.
Welbeck has proven under the tutelage of Sir Alex Ferguson that he responds well to specific game plans and he has the adaptability here to swap wings with Walcott or play as the spearhead if it needs changing up a bit.
Again, Young, Oxlade-Chamberlain and Sturridge haven't done enough to dislodge Welbeck, and if selected he will do what's expected of him.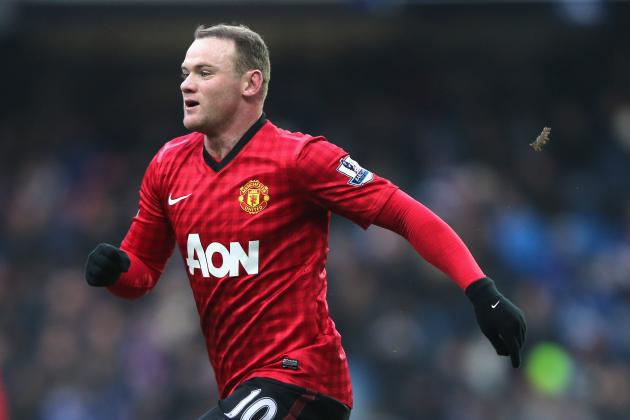 Ian Walton/Getty Images
Wayne Rooney
Wayne Rooney's future at Manchester United may not be crystal clear, but when fit, he will always be an automatic starter for England.
The 27-year-old has scored five times in his last six games for the Three Lions, and I'd have him operating up alongside or just off one out-and-out striker.
Rooney will be given the freedom to roam as he pleases to link and lead the line, and his vision and creativity in this role could be the key to opening up San Marino.
Against this opposition I wouldn't restrict him to playing up front alone, and dovetailing with the main man should be too much for such a shoddy defence.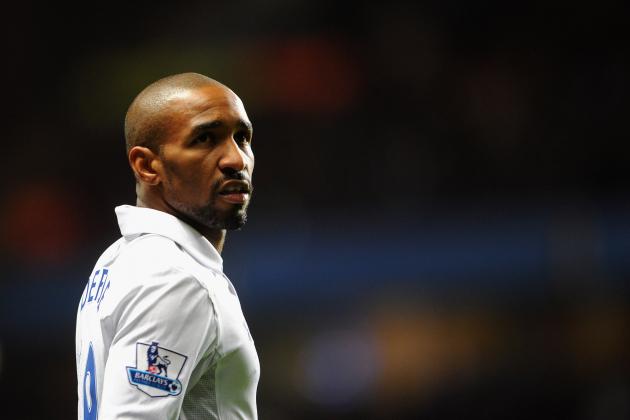 Michael Regan/Getty Images
Jermain Defoe
Did anyone see Jermain Defoe on Mastermind the other night? Here's an excerpt from his spell in the seat.
Presenter: The King of Sweden is the reigning monarch of which Scandinavian country?

Defoe: Pass

Presenter: If Tommy has six marbles, how many marbles does Tommy have?

Defoe: Pass

Presenter: What colour is an orange?

Defoe: Pass

Presenter: You're bearing down on goal at an impossible angle, with two teammates waiting unmarked in the box for a simple tap-in, what do you do?

Defoe: Shoot.
The Tottenham striker's penalty box prowess and self-centred play is just what England need to clock up a few goals.