Rental Players Teams Should Consider at the Trade Deadline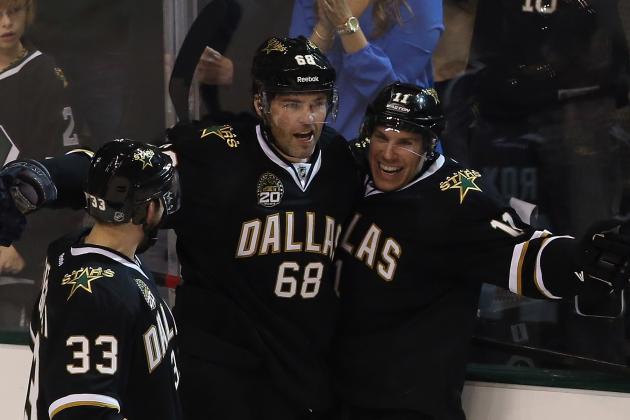 Ronald Martinez/Getty Images

It is easier than ever to be an armchair general manager as the trade deadline approaches now that Cap Geek has introduced a feature on their website that allows a user to sort potential rental players for teams to acquire at the trade deadline.
With Anaheim's big two off the market all eyes will shift to Jarome Iginla, but what other players would make for good rentals?
Some players will be acquired at a low cost just to make the playoff push, and here are some of the top rental players that teams should acquire at the deadline.
Begin Slideshow

»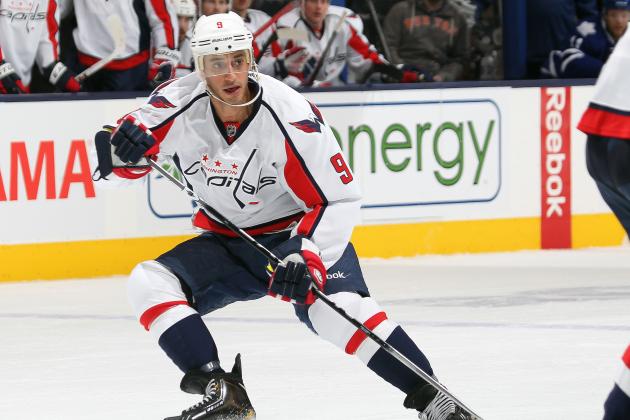 Claus Andersen/Getty Images

Mike Ribeiro is slated to become the top player to hit free agency in July, and he is going to be the most sought after rental at the trade deadline.
With no other big-name centers set to hit the open market in July, Ribeiro likely will head to free agency even if he is acquired by a playoff contender. He is in the unique position to capitalize on the open market, and he isn't going to pass up that opportunity.
Although a playoff contender will have a good chance of retaining Ribeiro if they trade for him, they need to be prepared to pay a little extra for him when it comes to re-signing him.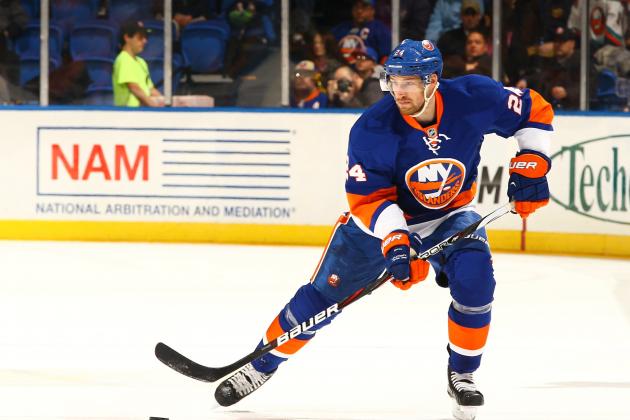 Al Bello/Getty Images

Brad Boyes is having a great bounce back year with the New York Islanders, and he could be a sought after rental at the trade deadline.
Although the Isles are in playoff contention, it would make sense for them to trade Boyes while he has a high value to a legitimate playoff contender.
Boyes is a power play specialist who could be nice asset to add at the deadline.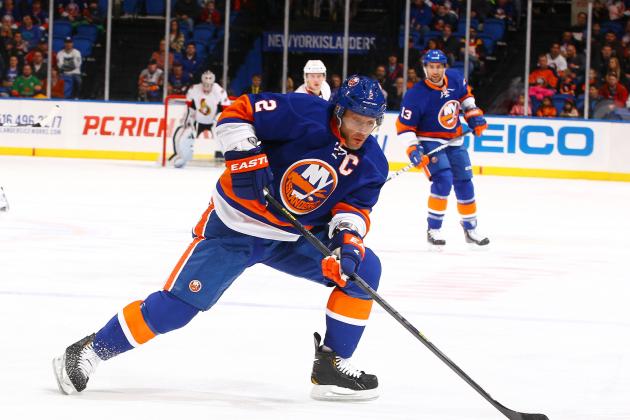 Al Bello/Getty Images

Mark Streit is another member of the New York Islanders who could bring back some valuable pieces for the franchise.
Although the Islanders are on the verge of contention, they should be thinking about what is in the team's best interests for the future.
Streit is a 35-year-old blue liner who isn't going to have an impact on the future. He is a valued power play specialist who would fetch a nice return at the deadline, and that could help the Islanders build for their future.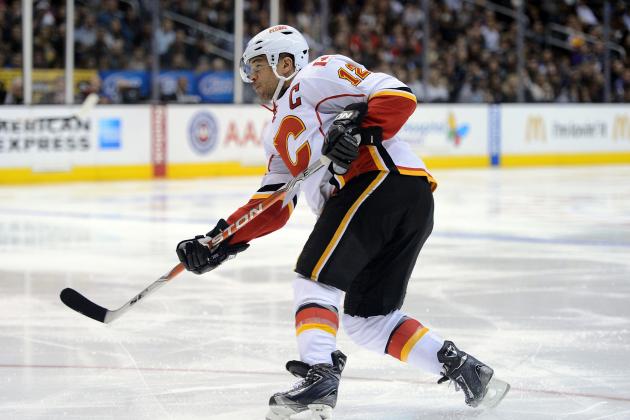 Harry How/Getty Images

Jarome Iginla is a player who will be in high demand at the trade deadline, and he could still test free agency in July if moved at the deadline.
Iginla is a veteran power forward that can still be a vital contributor in a secondary role, so potential buyers should not be discourage by his down numbers this year.
It is fair to say that the stress of carrying a team is finally getting to Iginla, and it would be interesting to see how he performed in an environment where he didn't have to be "the man".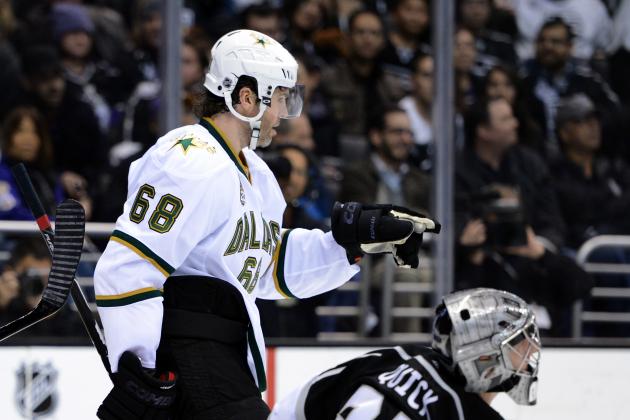 Harry How/Getty Images

Jaromir Jagr signed a one-year-deal with the Dallas Stars and he is a player who could be a nice complimentary player to acquire at the deadline.
Jagr can still contribute in a top-nine role, he can play the power play, and he would be a relatively cheap and strategic acquisition.
If he is put out on the open market, there should be no shortage of buyers for this future Hall of Fame winger.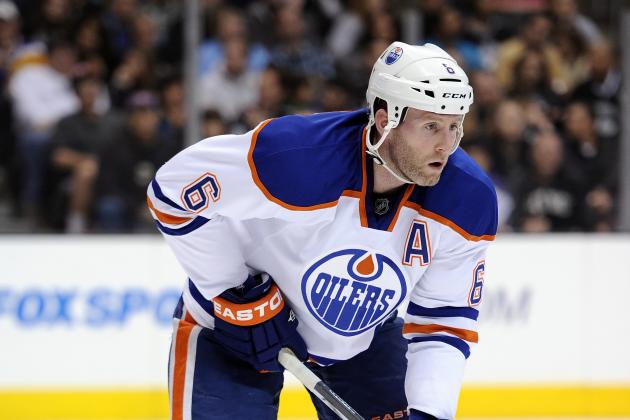 Harry How/Getty Images

Ryan Whitney is a defenseman that has been a part of a few different teams during his career, and it appears that his time in Edmonton will come to an end soon.
Whitney is a defender who could really use a change of scenery and a fresh start.
He is a defender who can move the puck and play on the power play, and he would be more effective in a reduced role on a playoff contender instead of the role he currently holds for the Oilers.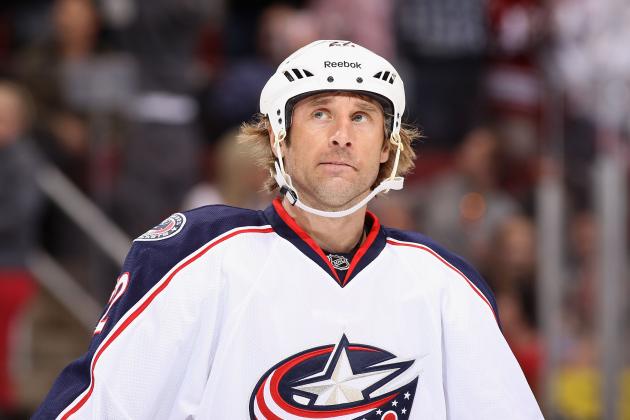 Christian Petersen/Getty Images

Vinny Prospal is a veteran play maker who should be a sought after forward at the deadline.
Prospal is a versatile player who can play every forward position, and he is still contributing at age 38.
Prospal could fetch a decent return at the deadline, and it will be interesting to see if Columbus is willing to move him.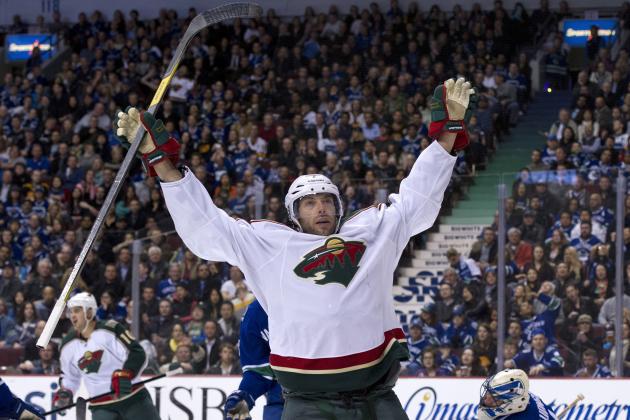 Rich Lam/Getty Images

Matt Cullen is a veteran center for the Minnesota Wild, and even though he is 36 he can play an important role on the right team.
The Wild are ready to integrate their youth into bigger roles throughout their lineup, and Cullen is a forward that could be expendable at the right price.
He is worth taking a risk on as a rental, because he brings intangibles and valuable experience to the table.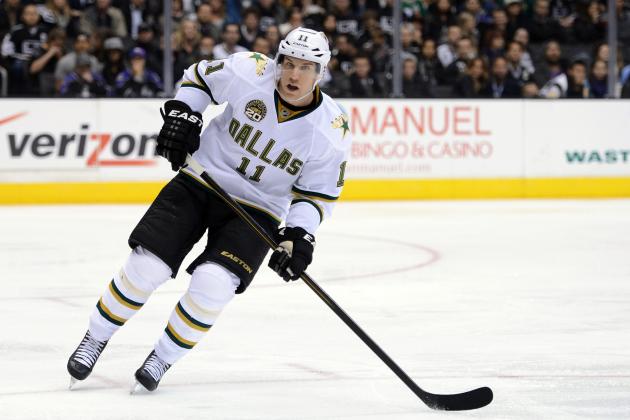 Harry How/Getty Images

Derek Roy is going to be one of the top centers on the free agency market in a few months, and he is a player who could also be a hot commodity at the trade deadline.
Roy has had an impressive bounce back year to date, and with the Dallas Stars not close to signing an extension with their 29-year-old center, odds are they could deal him so they don't lose him for nothing.