Boston Celtics vs. New Orleans Hornets: Postgame Grades and Analysis for Boston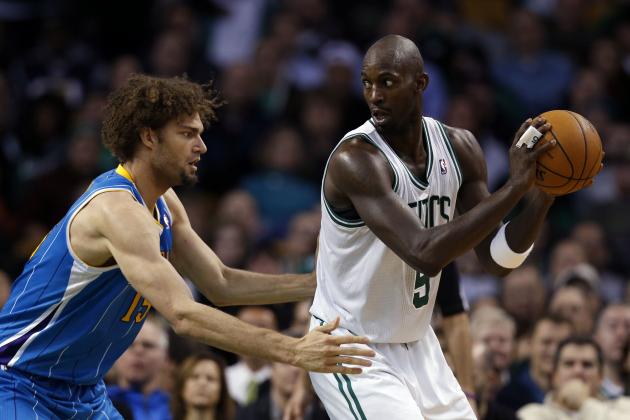 Greg M. Cooper-USA TODAY Sports

For the second time this season, the Boston Celtics lost to the New Orleans Hornets, this time on a last-second tip-in by rookie forward Anthony Davis. The final score was 87-86.
The Celtics struggled to make any shots in the second half, especially in the third quarter, where they only scored 12 points. They also struggled defending the Hornets' frontcourt tandem of Ryan Anderson and Robin Lopez for much of the game, and the aforementioned Davis got the better of Kevin Garnett on the game's final play.
Paul Pierce led the team with 28 points on 17 shots (8-of-8 from the free-throw line).
Begin Slideshow

»
Greivis Vasquez gave Bradley all he could handle early on, but Bradley was no fun either, getting a recovery block on a dribble drive and refusing to decrease his intensity level. Vasquez got his, though, to the tune of 13 first-half points.
But Bradley held him scoreless the rest of the way. He finished with five points (on wretched 2-of-10 shooting), five steals, five rebounds and four assists. His shot selection needs to improve.
Grade: C-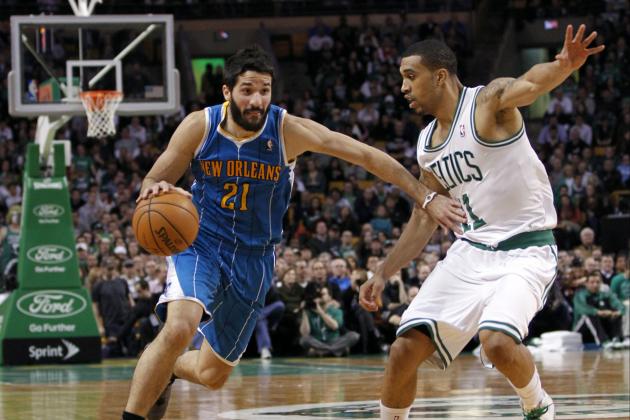 Greg M. Cooper-USA TODAY Sports

Courtney Lee led the Celtics with 22 minutes in the first half but didn't do anything of meaning in any of them. He opened the second half by missing a fast-break dunk. So there was that, but not much else to speak of.
In a team-high 37 minutes, Lee had five points on three shots. He did do a fairly impressive job on a 6-of-15 Eric Gordon.
Grade: C-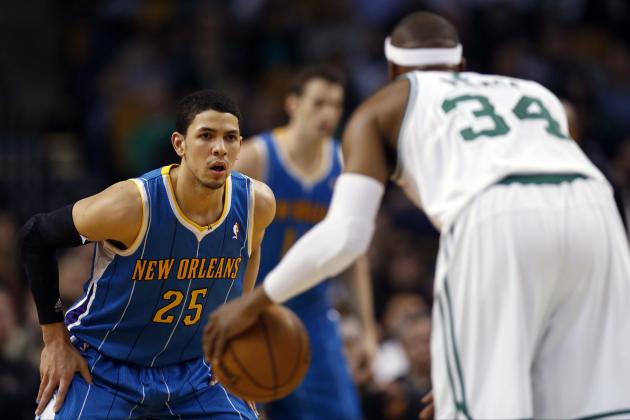 Greg M. Cooper-USA TODAY Sports

Pierce got to the rim early, flashing his veteran savvy with a spinning layup in semi-transition, then picking Anthony Davis' pocket immediately on the other end.
Off the dribble, Pierce was as successful as he's been in recent memory in the first half, either finishing at the rim or getting to the free-throw line on all but one shot, which was blocked.
In the second half, he was hot and cold, but knocked down a humongous three-pointer with just under three minutes left in a tie game. The shot capped off nine straight points from Pierce, who eventually missed a tough elbow jumper near the end that would've given the Celtics a three-point lead.
Grade: B+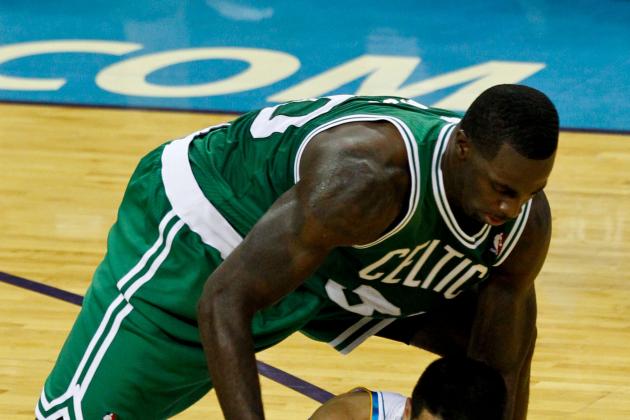 Derick E. Hingle-USA TODAY Sports

Bass started hot, running the floor and finishing with a basket in transition and opening the game with a mid-range jumper. At the end of the game, he had a huge tip-in, followed by an even bigger offensive rebound on the next possession.
These were two extremely significant plays at the time they took place.
Bass finished with 11 points and six rebounds in 31 minutes.
Grade: B+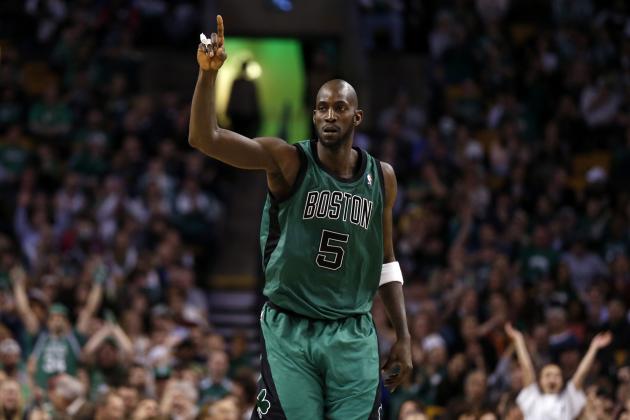 David Butler II-USA TODAY Sports

Garnett was active on the offensive end early on, owning the mid-range jumper by knocking down a small dump truck of shots. He finished the first half 5-of-8 from the floor for 12 points, and the game 9-of-16 for 20 points.
But on the game's final possession, he failed to box out a streaking Anthony Davis, who leapt over his back to tip in the game-winning basket. Apart from that, his defense was stellar.
Grade: B-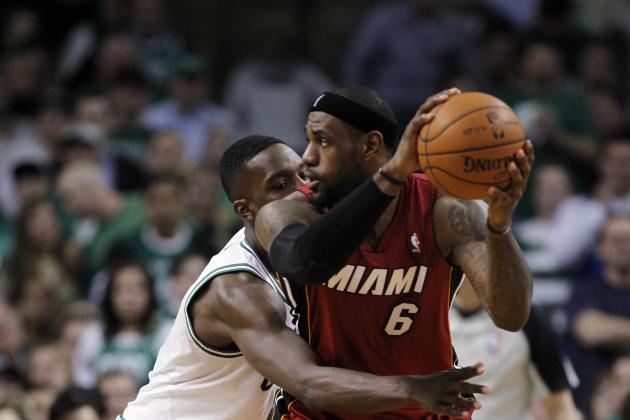 Greg M. Cooper-USA TODAY Sports

Green's opening moments in his first game after dropping 43 against the Miami Heat were enjoyable. He sunk his first three-point attempt and drove strong with his right hand for a layup. He finished the first quarter 4-of-4 from the floor, including 2-of-2 from the free-throw line, for 11 points.
After that, Green was quiet, and he ended up with only two more points the rest of the way. Mostly because New Orleans didn't have anyone for him to guard on the other end.
Grade: B-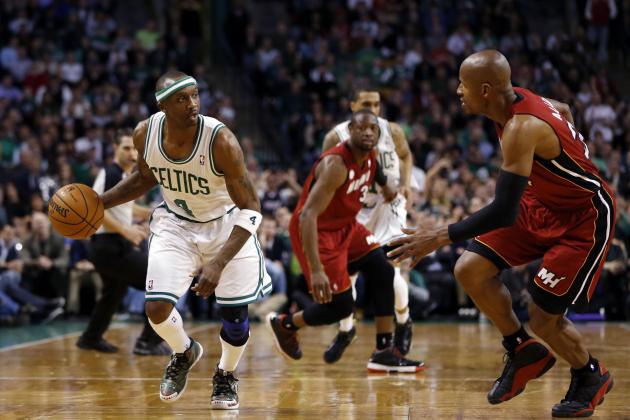 Greg M. Cooper-USA TODAY Sports

Jordan Crawford knocked down a pretty step-back jumper at the first-quarter buzzer. But after that, he was a mess, taking off-balance, rushed shots every few times he got his hands on the ball.
Jason Terry and Chris Wilcox combined for zero points on 0-of-5 shooting (all five shots from Terry).
Grade: D