5 Reasons to Believe Serie A Is Still Stronger Than the Bundesliga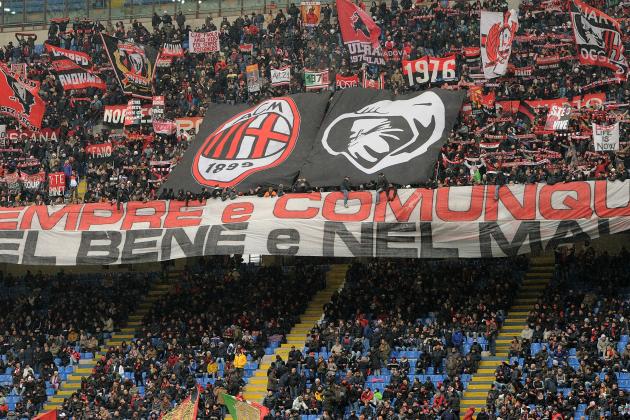 Dino Panato/Getty Images

Serie A is not quite what it was. After all, just over a decade ago, calcio ruled world football with the best league around.
Over a decade between 1988-98, Italian teams dominated the Champions League, including four winners and nine finalists in that time.
The Bundesliga has received much praise lately and rightly so, it is a quality league on the rise, but we should not get carried away.
It will take much more than impressive financial figures to move past Italy as arguably Europe's third best league, as the English Premier League and Spain's Primera Liga are widely known as Europe's top two divisions.
Even though the Bundesliga is Europe's third country to receive four Champions League places, snatching Italy's final place last season, I still hold Italy as a superior league. Here is why.
Begin Slideshow

»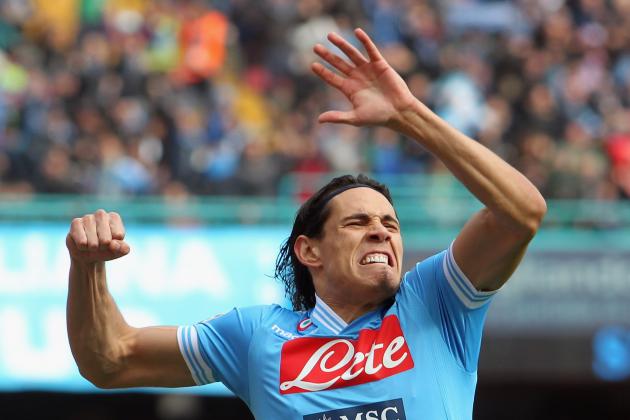 Maurizio Lagana/Getty Images

Italy has a history of producing top class players over the years, just like the Bundesliga. Unlike Germany, though, calcio provides stars of an international calibre right throughout the league.
Just look at PSG, who paid a monstrous €42 million for Javier Pastore in 2011.
El Flaco was playing for Palermo at the time, a mid-table side during that particular season, but the Rosanero are regularly scrapping it out at the bottom of the league.
Alexis Sanchez is another example of a top class player who thrived outside one of Italy's elite teams, eventually joining Barcelona for £23 million from Udinese, a side punching above their weight over the last couple of years.
This is a trend that will continue in Italy, whereas it is hard to see an equal amount of top class players spread over so many teams in the Bundesliga.
Outside of Italy's big three—Juventus, Milan and Inter—the league can boast outstanding talent right down the league, considered to be of the highest quality, proven on the world stage, both in the Champions League and internationally.
I would consider five clubs outside of the big three to possess top class—or even world class—players, including Roma (Francesco Totti, Erik Lamela), Lazio (Hernanes), Udinese (Antonio Di Natale—nobody), Fiorentina (Stevan Jovetic) and Napoli (Edinson Cavani, Marek Hamsik).
If you consider that Bayern Munich, Borussia Dortmund and Schalke are widely known as the three biggest clubs in Germany, it is undeniable that Italy possesses a better calibre of players from the rest of their teams.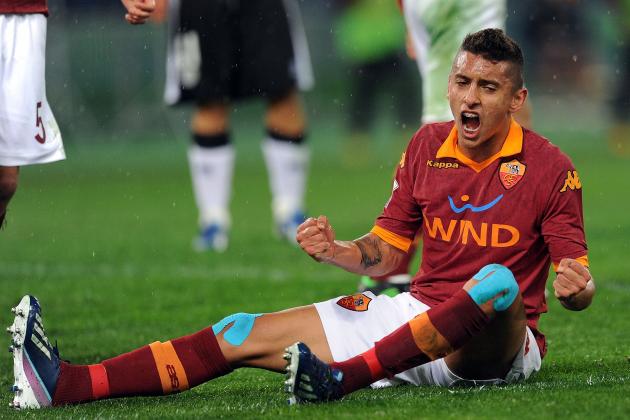 Giuseppe Bellini/Getty Images

Germany is known for being a haven for producing and developing young talent, but Italy can also boast an equivalent amount, if not more, throughout Serie A.
This is a close call, but again, I point out that Serie A's best young players are scattered throughout the league, unlike, for the most part, the Bundesliga.
Marquinhos of Roma is one that instantly stands out, a player already being linked with the best team in Europe, Barcelona, according to Corriere dello Sport (via Football Italia).
At just 18 years old and having already been a champion with Corinthians in the Copa Libertadores, the Giallorossi have—alongside Real Madrid's Raphael Varane—the best young centre-back in world football.
Roma possess another world class young player, of course, in the shape of the aforementioned Erik Lamela, who is still only 21 years old, but already playing at a world class level.
Juan Quintero is another that stands above any other young player in world football, the Colombian is at relegation-bound Pescara, but was voted the MVP at this year's South American Youth Championship.
Juve's 20-year-old Paul Pogba is another young star, many would consider him to be the best centre-midfielder in world football for a player of his age.
Finally there is Stephan El Shaarawy, not just one of the best young players in world football, but also a contender for one of the best players in Europe this season, 13th in the race for the 2013 Golden Shoe.
There are great young players in Germany, no doubt, but Serie A boasts several players who can stake claim to be better than any of their contemporaries, not just in the Bundesliga, but in world football in general.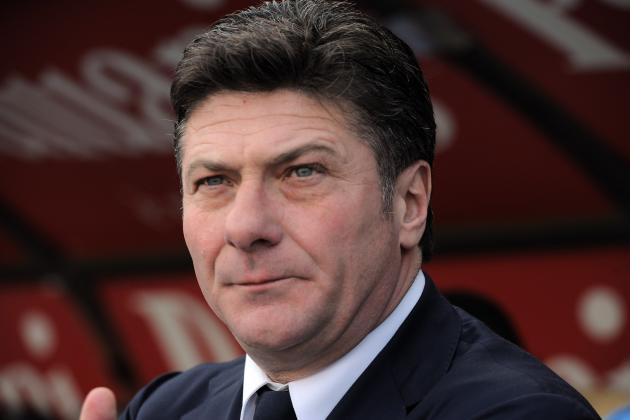 Dino Panato/Getty Images

Serie A, for my mind, can offer great tactical innovation than the Bundesliga.
The ideas and originality behind Italian tactics will not always appeal to every football fan, but it is undeniable that this shows a greater capacity to fulfil the potential of the sides the managers are given.
Moreover, Serie A's tactical diversity is simply one of the most interesting things in European football.
The reemergence of the 3-5-2 and subsequent offspring of such a formation has pushed Serie A to the forefront of tactical quality in world football.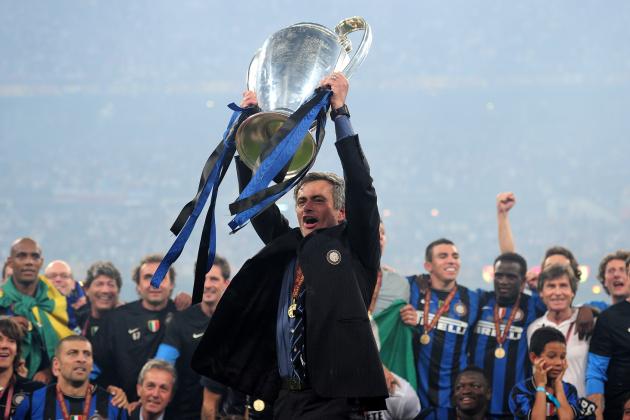 Shaun Botterill/Getty Images

Leaving aside Italy's dominance in the 90s, let's analyse the record of German and Italian sides in Europe's premier competition over the past decade.
The Bundesliga cannot provide one winner in this time, while Serie A has had two winners from two different clubs—Milan in 2003 and 2007, Inter in 2010.
While many will point to the fact that times are changing and that at the present Bundesliga sides are better equipped to win in Europe than anything Serie A can offer, that is all relative.
Until a Bundesliga side can get over that hurdle that Bayern Munich simply haven't been able to do in the last three years—outclassed by the Italians, Inter, in 2010, before choking in the final against Chelsea last year—then Serie A will be able to boast more elite teams in modern times than the Germans.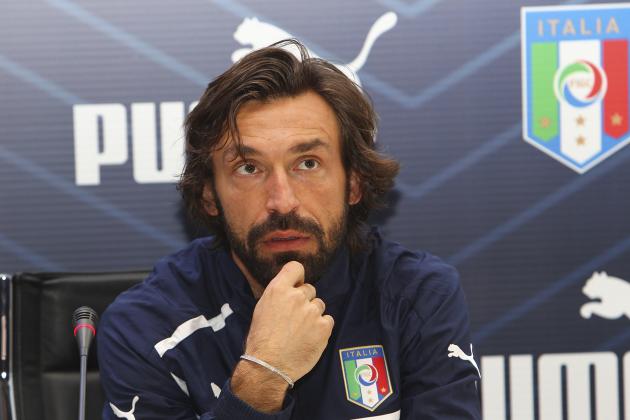 Marco Luzzani/Getty Images

One of the ways to compare the quality in the two leagues is how their players fared in FIFA's Ballon d'Or.
The award is now the result of votes from a combination of journalists, international managers and captains.
In 2012, Serie A boasted Andrea Pirlo, Zlatan Ibrahimovic and Gianluigi Buffon inside the final 23, all voted above the Bundesliga's solitary entry, Bayern's Manuel Neuer.
The previous year Serie A boasted three entries inside the final 23—Samuel Eto'o, Diego Forlan and Wesley Sneijder—compared to just two from the Bundesliga, Bayern's Bastian Schweinsteiger and Thomas Mueller.
More recognition from the most highly respected minds of European football is certainly a feather in Serie A's cap.