3 Reasons Hanley Ramirez's Injury Won't Impact the Dodgers' World Series Hopes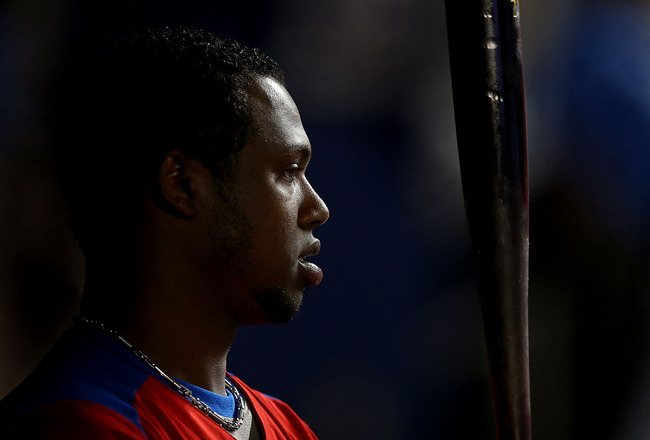 Mike Ehrmann/Getty Images
The Los Angeles Dodgers got bad news Wednesday morning, as starting shortstop Hanley Ramirez will be out anywhere from two to 10 weeks as a result of the sprained thumb he suffered in the World Baseball Classic, per the OC Register. Although this is obviously worrisome, it is not the end of their season by any means.
There are certainly questions about Ramirez's backup, whether it be Dee Gordon (at shortstop) or Juan Uribe (at third base). As of this moment, it looks like Luis Cruz will play shortstop and Uribe will get the majority of the time at third.
However, none of this should really derail the Dodgers' attempts to win the World Series.
UPDATE: The Dodgers now expect Ramirez to miss eight weeks, and this article has been updated to reflect that.
Hanley Ramirez's right thumb will require surgery. Ramirez is expected to return to competition in approximately 8 weeks.

— Los Angeles Dodgers (@Dodgers) March 21, 2013
No Dominant Team in NL West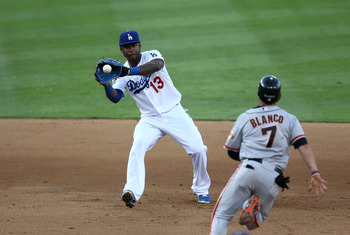 Stephen Dunn/Getty Images
The San Francisco Giants, despite being the defending World Series champions, are not world-beaters.
Baseball Prospectus' PECOTA (a prediction system) projects them for just 85 wins, and they are clearly the Dodgers' biggest challengers this season. Even if the Arizona Diamondbacks or San Diego Padres (or, in an extremely unlikely scenario, the Colorado Rockies) outperform expectations, they don't have the talent to put the division out of reach by June.
Even though Ramirez won't return until late May, the Dodgers should still be in position to make a run.
Reliance on Pitching Staff
Stephen Dunn/Getty Images
If the Dodgers are to win a World Series, they will do it on the backs of their run prevention rather than their offense. If healthy and productive, their top four of Clayton Kershaw, Zack Greinke, Josh Beckett and Chad Billingsley is as talented and formidable as any rotation in baseball. For this reason, the potential Greinke injury is far more significant than Ramirez's.
In addition, for all of Ramirez's offensive value (and he brings plenty of it), he is a less-than-capable defender. So assuming there is some sort of platoon in which Uribe doesn't get all the playing time at third base, the team defense should improve enough to be able to bridge the gap until Ramirez can return.
Length of Injury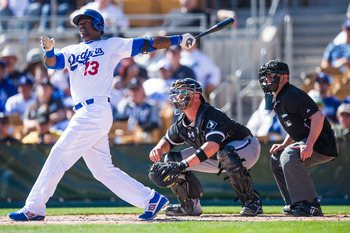 Rob Tringali/Getty Images
He's missing two months of the regular season at most, not the full season. All the Dodgers have to do to have a legitimate shot at winning the World Series is to get into the playoffs and have the opportunity to ride their rotation.
Ramirez will be back in time for the stretch run. His absence will definitely affect the team, but given that April is one of the Dodgers' easiest months, they should be able to stay afloat.
Keep Reading

Los Angeles Dodgers: Like this team?