NCAA Brackets 2013: Updated Predictions Following First Four Games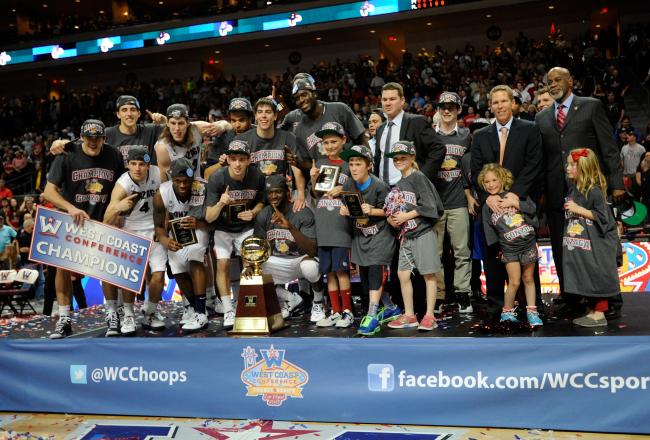 David Becker/Getty Images
With the completion of two First Four games, the final 2013 NCAA Tournament bracket is nearly complete (printable version available here).
Only two more First Four games still remain, and then we're straight into the second round of competition with the top 64 teams in the country doing battle for college basketball's biggest prize.
Predictions for the tournament are to be found everywhere, with millions of brackets to be completed by the time the second round begins. Whilst they might seem mundane, the reality is that these predictions could be the difference between a successful and unsuccessful bracket in 2013.
Read on to see the latest predictions update following the First Four games including top seeds to bank on, top seeds to avoid and sleeper teams to watch out for.
Two Seeds to Bank On: Louisville and Florida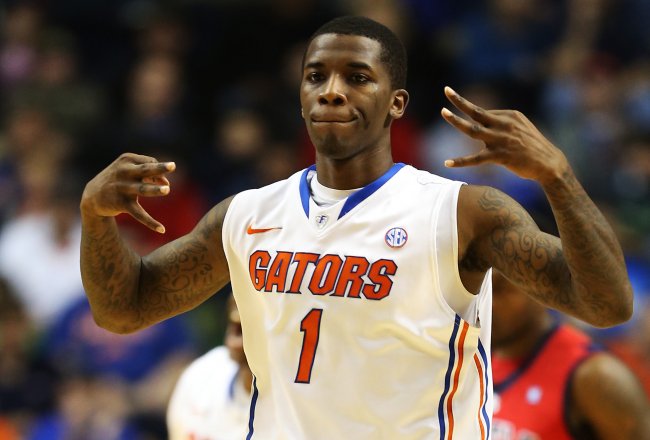 Andy Lyons/Getty Images
Both the Louisville Cardinals the Florida Gators will enter the NCAA tournament under plenty of expectation given their strong showings in 2013.
Given that both have relatively straightforward runs through the tournament, expect both Louisville and Florida to be there when it comes down to the Final Four.
According to statistics guru Ken Pomeroy, these two teams rank as the top defensive teams and the top teams overall in the country.
Not having either of them in the Final Four would be a huge shock, but one that isn't going to happen in the tournament this year. You can fill out your bracket with confidence that both Louisville and Florida will be winning their ways through to the Final Four.
Two Seeds to Avoid: Marquette and Gonzaga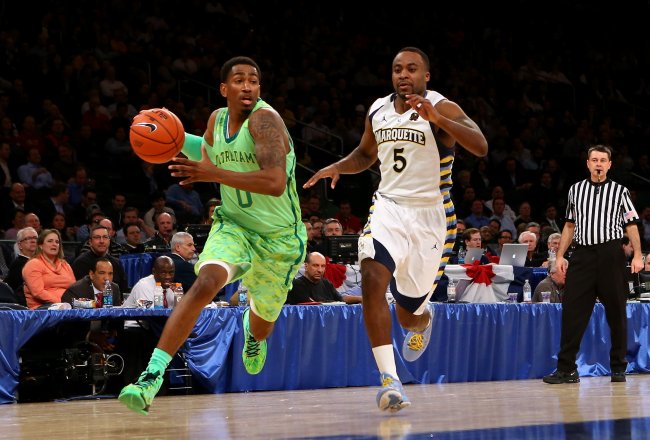 Al Bello/Getty Images
Marquette is just one of those teams that doesn't really do anything brilliantly, yet always seems to emerge with victory in hand. Rated as the 25th-best team in the tournament, the Golden Eagles' biggest strength is their consistency and the fact that they rarely deliver a poor performance.
However, in March Madness, it seems that might not quite be enough.
Marquette will face Davidson in the second round, which could see them becoming the Wildcats' 18th straight victory. They could also face Bucknell or Butler in the Round of 32. Either way, one of those teams is a real threat to knock off Marquette here—and the Golden Eagles should be avoided as a result.
Gonzaga, similarly, needs to be avoided—which seems like such a strange thing to say for the No. 1 seed coming out of the West Region.
The Bulldogs haven't really been tested all year. With two losses from their three games against seeded opponents in 2013, it's hard to have a whole lot of confidence in them. Especially not in a region that boasts the likes of Pittsburgh, Kansas State and Ohio State.
Steer clear of banking on Gonzaga this year.
Two Sleeper Teams to Watch: Creighton and Pittsburgh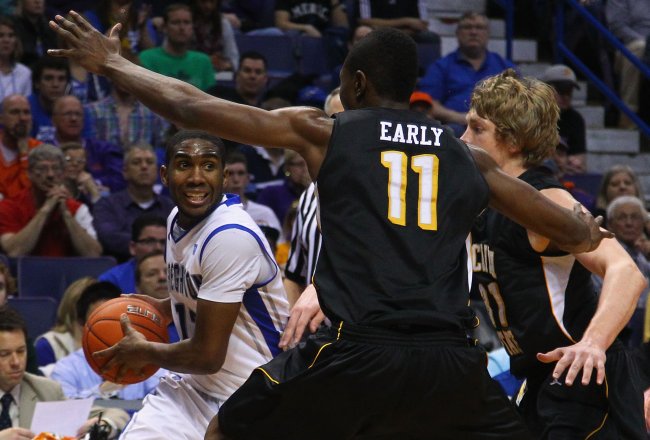 Dilip Vishwanat/Getty Images
No. 7-seeded Creighton has a very interesting opportunity to at least get through to the Sweet 16 in the Midwest, given how weak the rest of the region is.
Ken Pomeroy ranked them as having the sixth-best offense in the country—which could thrive against Duke in their possible third-round matchup, given the Blue Devils' lack of defense. From there, Creighton could be playing off in an offensive shootout against Michigan State for an Elite Eight berth.
Which, given Creighton's offensive capabilities, wouldn't at all be beyond them.
Pittsburgh is also a sleeper team to watch out for in the tournament this year, but their success is all dependent on beating Gonzaga in the third round.
If they can get past the Bulldogs—who as mentioned before, aren't a sure thing this year—then the West could open up for Pittsburgh with another upset or two. The Panthers rank seventh according to Ken Pomeroy's list. With a giant frontcourt, Pittsburgh could make a deep run in the tournament this year.
That's providing they get through the No. 1 seed in Gonzaga.
Click here to download your printable 2013 March Madness bracket, or follow our live bracket of the 2013 NCAA tournament here.
What are your predictions for the 2013 NCAA Tournament?
Comment below or hit me up on Twitter: Follow @dantalintyre
This article is
What is the duplicate article?
Why is this article offensive?
Where is this article plagiarized from?
Why is this article poorly edited?