Ranking the Top 5 Standouts at Red Sox Camp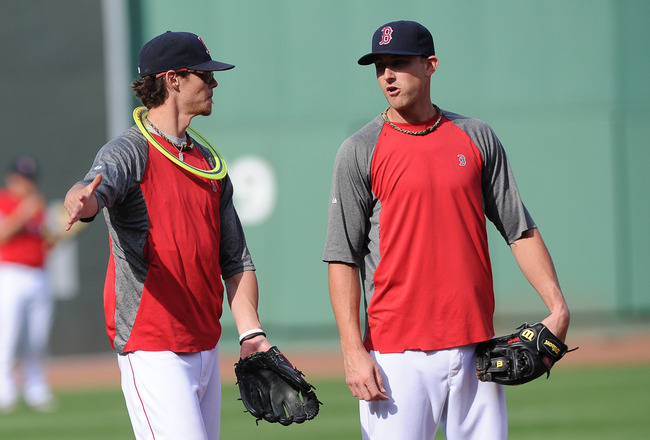 Bob DeChiara-USA TODAY Sports
Mark your calendars Red Sox fans, Opening Day at Yankee Stadium is just 11 days away.
As spring training begins to wind down, fans usually like to reflect on their favorite players' Grapefruit League performances in anticipation of the regular season.
Yes, these exhibition games are designed to help players shake off the rust, but it's hard for fans not to get excited by early flashes of brilliance, from position players and pitchers alike.
So that being said, let's revel in the excitement together by looking at the top five standouts at Red Sox camp.
Notable players who did not make the cut (but who are certainly worthy of mention) include:
Dustin Pedroia – 37 AB, .297/.381/.405/.786, 2 XBH (1 HR), 6 RBI, 5 BB, 8 K
Will Middlebrooks – 32 AB, .313/.371/.563/.934, 6 XBH (1 HR), 5 RBI, 3 BB, 6 K
Mike Napoli – 25 AB, .320/.357/.600/.957, 3 XBH (2 HR), 8 RBI, 1 BB, 7 K
Keep Reading

Boston Red Sox: Like this team?