Junior Dos Santos vs. Mark Hunt Head-to-Toe Breakdown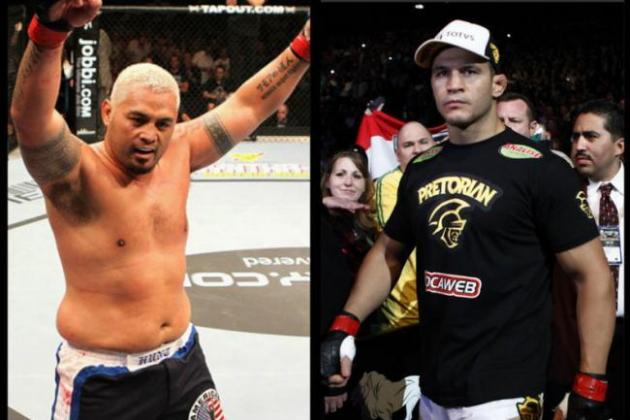 UFC 160 will play host to what is easily one of the most anticipated fights of the year when heavyweights Junior dos Santos and Mark Hunt face off inside the Octagon.
One is a former champion while the other is a fan favorite who is experiencing a career revival.
Both men are looking to earn their title shot, and putting on an impressive performance is almost essential in their continuing quest.
Here's a head-to-toe breakdown for their highly anticipated bout.
Begin Slideshow

»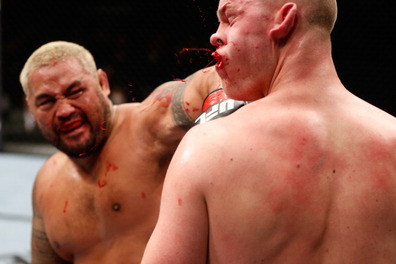 Photo courtesy of graciemag.com
The most prolific part of their coming match will definitely be the striking of both men.
Junior dos Santos has won 11 of his 15 victories by knockout. He has powerful hands and excellent movement.
He doesn't use kicks in all of his bouts, but when he mixes them in, they are quick and dangerous.
Mark Hunt is a former K-1 champion with equally fearsome hands. He throws wicked combinations with bad intentions behind each punch.
Three of his past four fights have ended in absolutely devastating KO wins.
Between the two men, they have five "Knockout of the Night" win bonuses.
This is a very tough call to make, so I'm going even on this one.
Advantage: Push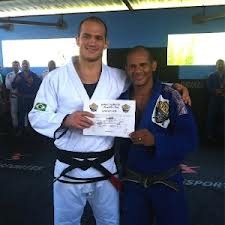 Photo courtesy of fiveknuckles.com
The former champion is a Nogueira black belt in Brazilian jiu-jitsu.
He has only submitted one opponent in his MMA career, but that doesn't mean he isn't more than capable of doing so.
Hunt, on the other hand, isn't well known for his submission defense, as that is where the majority of his losses have come from.
He has tapped out in six of his seven losses to date.
Despite "The Super Samoan" going to the ground and surviving against the long-limbed attack of Stefan Struve, the smart money is on the Brazilian if the fight hits the canvas.
Advantage: Junior dos Santos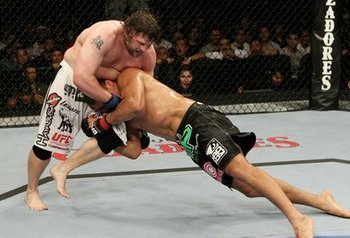 Neither fighter is very well known for their wrestling pedigree.
Dos Santos is known to have excellent takedown defense, despite his last outing with Cain Velasquez.
His offensive wrestling is also not bad, as he has been able to get his opponents to the ground in past bouts.
Hunt has been training to improve his wrestling defense but has had numerous problems with those kinds of fighters in the past.
I give a slight advantage to dos Santos here.
Advantage: Junior dos Santos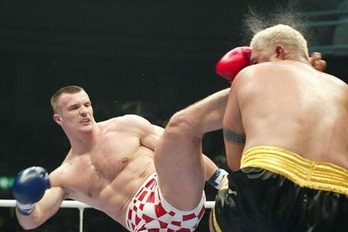 Photo courtesy of mmamania.com
I believe the biggest X-factor for both fighters will be their chins and punishment tolerance.
Hunt has a chin carved out of granite. He has taken his opponents' best shots and just kept on trucking.
He's also walked through a Mirko Cro Cop head kick and lived to tell the tale. What more do you want?
Dos Santos is also no stranger to taking some damage in fights. His latest war with Cain Velasquez saw the former champion's face become battered and bruised.
The Brazilian showed some true heart and durability that allowed him to eat Cain's best shots and keep on coming.
The sturdiness of both men's chins will have a huge impact on the outcome of this fight.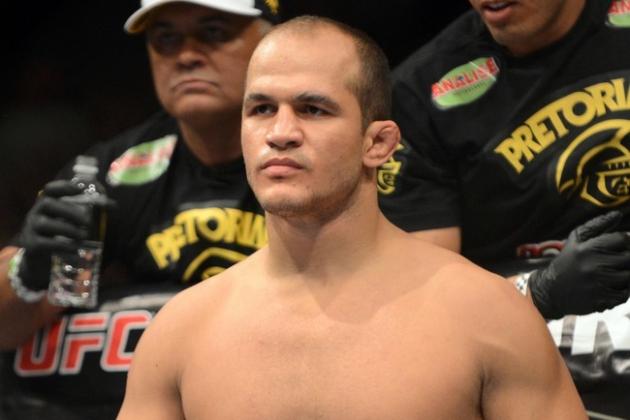 These two men are elite and talented heavyweights. Both are fan favorites, and for that reason it is a shame that one of them has to lose.
Hunt has improved in leaps and bounds and now stands on the cusp of receiving a title shot against the winner of the fight between Velasquez and Silva.
Unfortunately for him, I believe that dos Santos takes this fight because of his cardio.
Hunt's cardio has been been suspect in the past, and I think that dos Santos will be too fast and nimble for Hunt to catch if the fight makes it to the third round.
That being said, I don't see a "Cigano" knockout because of the resilience and toughness of Hunt, either. I foresee a decision win after an eventful bout.
Prediction: Dos Santos defeats Hunt by decision.
Tweet me @FuscoNation16.