With Saint Mary's and North Carolina A&T winning their First Four games, the final field for the 2013 NCAA tournament is nearly set (printable bracket here).
We're still waiting on two more First Four games before we know the final 64 for the tournament this year, but with the vast majority of games set, we can start to look forward and predict the outcomes of several games this week. What's more, with the odds set for every game this week (per Vegas Insider), we can start to look at several bets to make the week just that little bit better.
Read on to see the smartest March Madness bets for the round of 64 that are sure to line your pockets as a result.
Under 145 points, Ohio State Buckeyes vs. Iona Gaels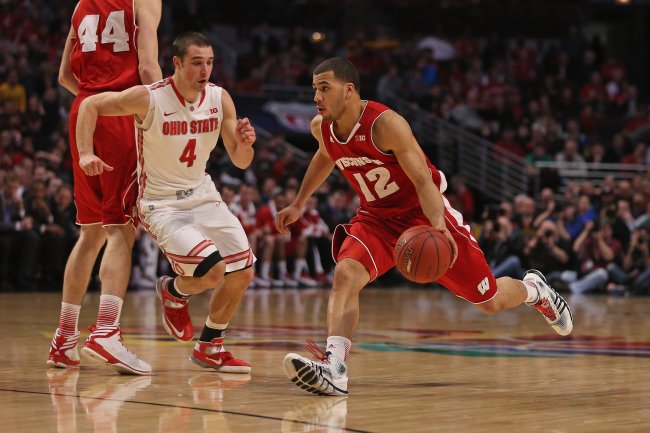 Jonathan Daniel/Getty Images
The Buckeyes come into their second-round match against Iona completely sure that their defense is going to dominate against the Gaels.
Ohio State hasn't allowed more than 60 points in its past eight games, and given the quality of opponents the Buckeyes faced in that time (Michigan State twice, Indiana, Wisconsin, Illinois), they can be expected to continue that again here.
The next question becomes as to how their offense is going to cope, with the Buckeyes currently shooting at 0.456 percent from the field this year.
Iona has kept its opponents to just 60-odd points in four of its last seven games, and despite some blowouts earlier in the year, will likely hold on enough to keep the total points low here.
Take the under 145 points currently being offered.
Illinois Fighting Illini (-1.5) vs. Colorado Buffaloes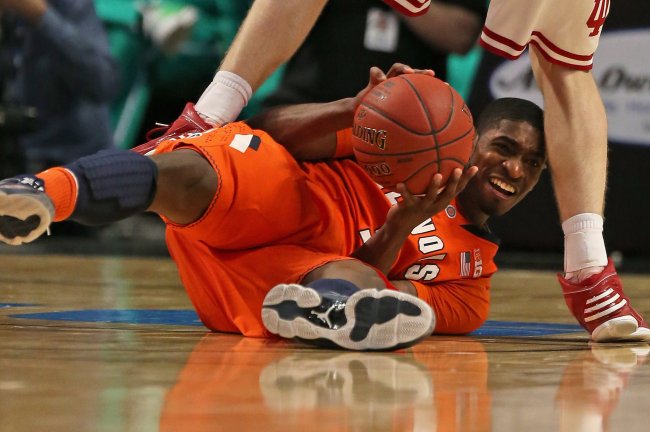 Jonathan Daniel/Getty Images
Without saying anything about Colorado, Illinois is an absolute lock in the first round here, and it'll easily cover the 1.5-spread being offered. The Illini have played a very tough schedule this season, which hasn't helped their seeding in the tournament, but the reality is that this is a very good team.
Having beaten both Gonzaga and Indiana throughout the year, Illinois has shown it has the ability to perform against the best in the country. And given that the Buffaloes don't even rank inside the top 150 for points scored per game or field-goal percentage this season, it's hard to see them putting up a great deal of resistance to the Fighting Illini here.
Bucknell Bison (+3.5) vs. Butler Bulldogs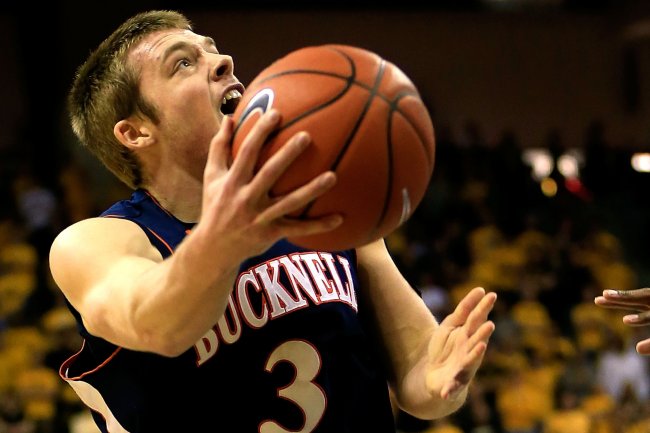 Jamie Squire/Getty Images
Butler has been over-seeded in the tournament this year as a No. 6, and it will face a very tough ask stopping the Bison in their round of 64 game. The Bulldogs have struggled since their win over Gonzaga earlier in the year and have gone just 1-5 against Atlantic 10 teams this season.
Moreover, Bucknell possess some prolific scorers in its midst such as Mike Muscala, and could be a big danger team to watch in the tournament this year. The Bison have won their last seven games in a row and have the momentum needed to knock off the higher seed in this one.
Saint Louis Billikens (-9) vs. New Mexico State Aggies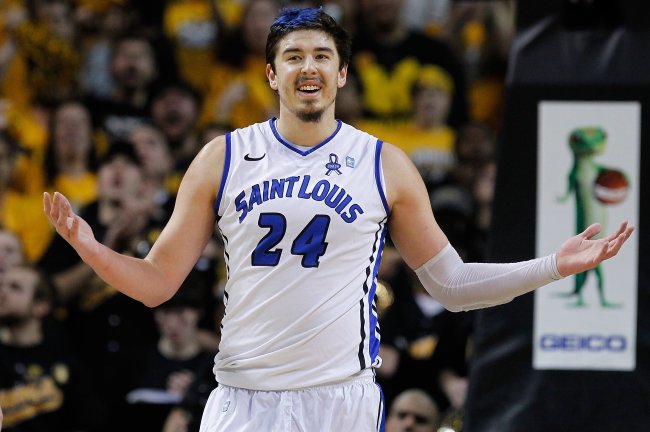 Mike Stobe/Getty Images
If you didn't get the chance to see Saint Louis in the Atlantic 10 tournament this year, go back and watch the tape—the Billikens were very impressive.
Saint Louis now hasn't lost a game in regulation since January 19—including the three games against Butler and the two against VCU. Oh yeah, and it's including the Atlantic 10 title it won in 2013.
Excluding games that went to overtime, the Billikens have allowed just 70 points or more once in their last 31 games—and they still won that one game.
It's hard to see the Aggies keeping pace at either end of the court against such dominance, and the spread should be taken here for Saint Louis. They should cruise to an easy victory, but you better be quick with the -9 spread. It's already come in from -10.5, but could go out once some big money comes in on the Billikens.
Click here to download your printable 2013 March Madness bracket, or follow our live bracket of the 2013 NCAA tournament here.
What are your predictions for the 2013 March Madness round of 64?
Comment below or hit me up on Twitter: Follow @dantalintyre