Michigan Football: Opponents Wolverines Should Consider for Future Schedules
Use your ← → (arrow) keys to browse more stories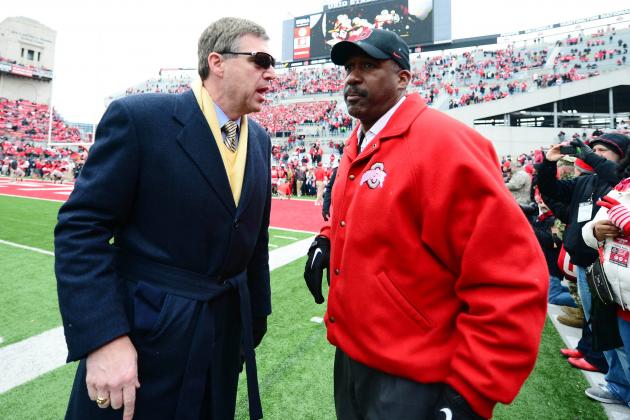 Andrew Weber-USA TODAY Sports
Who should Dave Brandon (left) add to Michigan's future schedules?
Head coach Brady Hoke has the Michigan football program back on the national radar, which means it is time for the Wolverines to start beefing up their nonconference schedules.
There are only a couple marquee opponents outside of the Big Ten Conference on Michigan's calendar for the 2014, 2015 and 2016 seasons. Athletic director Dave Brandon would be wise to take a look at four other major conference opponents as he assembles schedules for the next several years.
The 2014 campaign is completely booked already. Michigan will be out to avenge past losses against the Utah Utes (2008) and Appalachian State Mountaineers (2007) at the Big House.
The Wolverines will also get the Miami (Ohio) RedHawks at home, in addition to a road contest with the Notre Dame Fighting Irish next year.
Notre Dame's decision to schedule five Atlantic Coast Conference opponents per season forced it to end a long-standing rivalry with Michigan in 2015 and beyond. The BYU Cougars will replace Notre Dame for 2015, while other substitutes for the rest of the future schedules have yet to be identified.
A trip to Salt Lake City for a night game with Utah and a clash with the often underrated Oregon State Beavers headline the 2015 nonconference slate. The UNLV Rebels will come to Ann Arbor to round out the schedule.
Home games against the Hawaii Warriors, Colorado Buffaloes and Ball State Cardinals are on tap for 2016. The lone vacancy could be filled by any of the four teams we will be looking at shortly.
The Arkansas Razorbacks are the only team Michigan has on the books after 2016. The Wolverines are set up for a home-and-home with the Razorbacks for 2018 and 2019.
Winning any of the previously mentioned games will not exactly bolster Michigan's resume in the eyes of a selection committee, though. The new four-team playoff is one of the main reasons the Wolverines need to strengthen their schedule.
Recruiting should be considered when scheduling nonconference opponents for the next several years as well. Playing games in recruiting hotbeds would make Michigan an even more attractive destination than it already is, because some prospects relish chances to play near their hometowns.
Without further ado, let's take a look at four programs the Wolverines should bolster their future schedules with.
Stanford Cardinal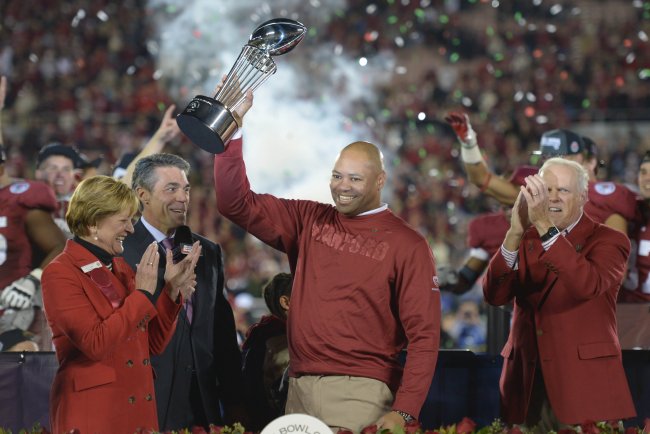 Kirby Lee-USA TODAY Sports
There are plenty of reasons why Michigan should seriously consider striking a deal with the Stanford Cardinal for a home-and-home.
Firstly, playing on the West Coast will help the Wolverines recruit the state of California. Michigan failed to haul in a single prospect from the Golden State in 2013. Scheduling the Cardinal would help the Wolverines out immensely in that regard.
Additionally, both Stanford and Michigan boast physical pro-style offenses, which will make this matchup even more intriguing for Big Ten fans.
The Cardinal already have the Northwestern Wildcats on the hook for 2015 and 2016, and their 2017 slate is fully booked. The best year for this clash would be in 2018, with a rematch the following season.
If Stanford does not want to squeeze Michigan in, the Wolverines could look at the USC Trojans as a fallback. The reasons to like that matchup are just about equivalent to a potential bout with Stanford.
LSU Tigers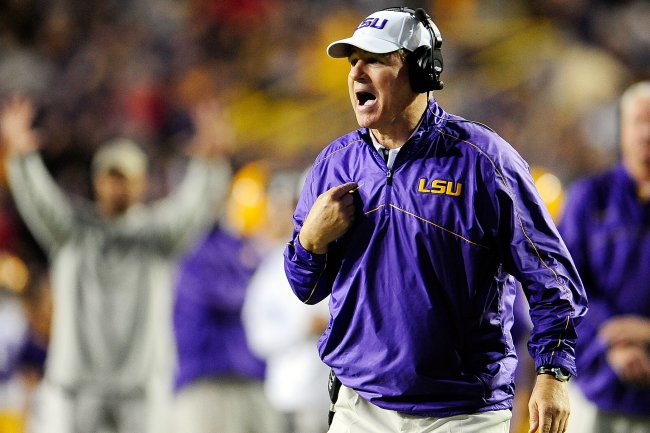 Stacy Revere/Getty Images
Setting up a neutral-site meeting with the LSU Tigers would be beneficial to say the least for Michigan's playoff resume in any given season.
Head coach Les Miles' ties to the Wolverines and the Big Ten vs. Southeastern Conference rivalry make this a perfect fit for a future Cowboys Classic showcase event.
Playing on national television at a professional venue never hurts when it comes to recruiting either.
Neither of these teams could get each other on their schedules before 2017, which bodes well for Michigan's rebuilding efforts. If the Wolverines continue to recruit at their current clip, they would be a tough opponent for LSU.
It would be tough to get the Tigers to sign on for this type of game in 2018 or 2019—LSU plays Oklahoma those years—but 2017 and 2020 both have plenty of openings.
Florida State Seminoles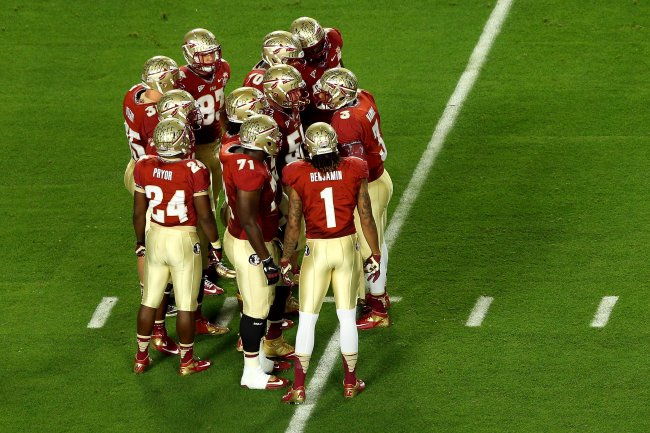 Mike Ehrmann/Getty Images
Brandon should get on the phone immediately and set up a mid-September tilt with the Florida State Seminoles. This would be an outstanding team to take Notre Dame's spot in 2016, and there is room for both teams to set up a rematch for 2017 as well.
A potential home-and-home with the Seminoles would be thrilling for both fanbases. These two historic programs have met just twice on the gridiron, the last time coming in 1991. Since each team took a game off the other, there is no better way to settle the tie than by playing two more contests.
Given the direction both of these programs are heading, this could very well wind up being a matchup of top 10 teams.
Florida State's only nonconference opponent for the 2016 and 2017 campaigns as of now is the Florida Gators. There is no reason for Brandon to avoid calling the Seminoles.
Arizona Wildcats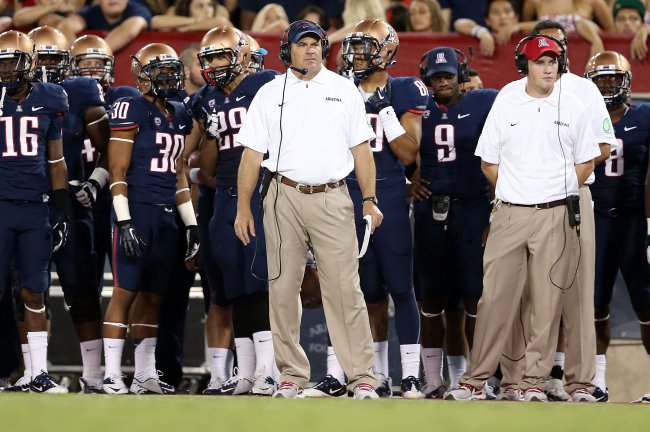 Christian Petersen/Getty Images
This game has less to do with recruiting and more to do with the fact the Arizona Wildcats are coached by former Michigan head man Rich Rodriguez.
Scheduling a tilt with the Wildcats would give both Rodriguez and the Wolverines a chance to exact a little revenge on the other.
Rodriguez did not exactly love his tenure in Ann Arbor ending after just three seasons, especially considering the fact Michigan had so much talent returning. The offensive guru believed he would have won at least 10 games in 2011.
If Arizona gets a win, Rodriguez will earn some sweet redemption. On the flip side, the Maize and Blue faithful would likely love to exorcise all of the Rodriguez demons by watching their pro-style offense carve up the Wildcats' nonexisistent defense.
Do not expect to see this one on the schedule anytime soon, but we can all dream about it, right?
Follow me on Twitter: @Zach_Dirlam