Berto to Be Trained by Virgil Hunter?
Use your ← → (arrow) keys to browse more stories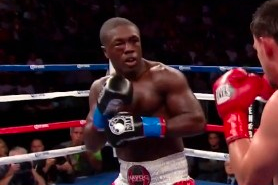 By Allan Fox: Former IBF/WBC welterweight champion Andre Berto (28-2, 22 KO's) is being mentioned as possibly adding trainer Virgil Hunter to his team, according to Fighthype.com. Berto lost his last fight against Robert "The Ghost" Guerrero last November in losing by a 12 round unanimous decision, and he looked incredibly poor in taking a beating...