MMA Fighters Known for Crazy Post-Fight Meltdowns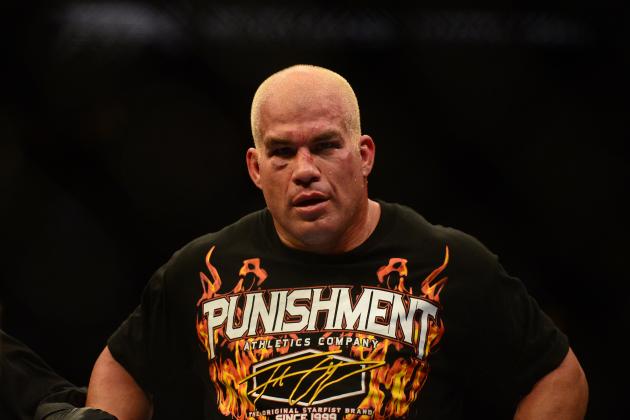 Mark J. Rebilas-USA TODAY Sports

The average MMA fighter showcases some tact, respect and honor following combat. There's something special about sharing 15 minutes of combat with a man. Fighters sweat, bleed and hurt together, and it brings them closer in some strange, almost primitive way.
That's why the outspoken or the overtly arrogant fighters are the exception to the rule. Upstairs, they seem to function a bit differently. Either that, or they've been working at self-promotion long before entering the cage.
Either way, a few fighters who always bring a little extra something to post-fight interviews and conferences. These are the guys with emotions seeping from their pores and obscenities flying from their lips. These fighters often stand out in our memory, and if you doubt that, take a look at this group of men.
Not one is likely to be forgotten anytime soon.
Begin Slideshow

»
Mike Dinovo-USA TODAY Sports

Michael Bisping is always unpredictable. Sometimes he's a class act inside the Octagon; other times he's an aggressive bully.
We've seen him exhibit nothing but respect more than once. He had plenty of praise for Chael Sonnen and Brian Stann after their meetings. That's a great side of Bisping. It proves he's not quite the full-on villain many would have you believe.
But when he crumbles, he crumbles. He was anything but respectful in the wake of his controversial decision win over Matt Hamill at UFC 75. He belittled Hamill's efforts with ease, despite the belief of a majority of spectators that Hamill deserved the victory.
He completely lost all control of himself after tangling with Jorge Rivera (who, admittedly, did quite a bit of antagonizing himself in the buildup to the fight). After landing a blatantly illegal knee, he closed the show by spitting a hefty load of phlegm at Rivera's corner.
You never know what to expect from Bisping, and a meltdown is never out of the question.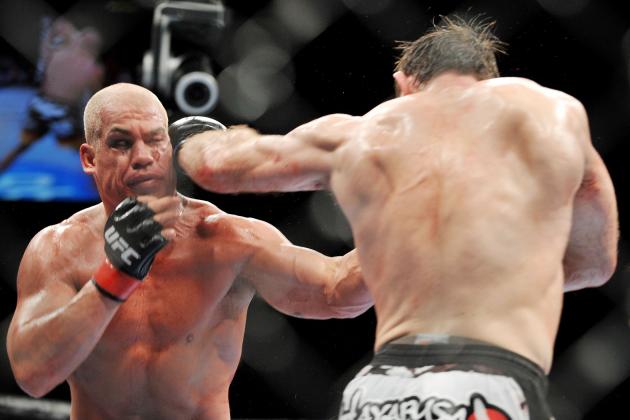 Jon Kopaloff/Getty Images

Whether Tito Ortiz returns to the cage or not remains to be seen. But he's been recently active, and he has been a complete wreck when it comes time to face the microphone, especially after losing battles. That earns him a position on this list.
Tact seems to leap from the window after every Ortiz loss. According to Ortiz—and this may all be true for all we know—he's injured in virtually every fight. He's made repeated claims of physical hindrance.
We're talking about everything from severe neck injuries to severe knee injuries to severe back injuries.
His true magnum opus of declaration, however, came after his second bout with Forrest Griffin at UFC 106, when he informed the world that he'd been fighting with a cracked skull.
But we can't just limit Ortiz's loss of logic to his defeats. This is the same man who favored frequent post-victory taunts, hurling middle fingers and expletives galore at the members of The Lion's Den, all while donning offensive T-shirts.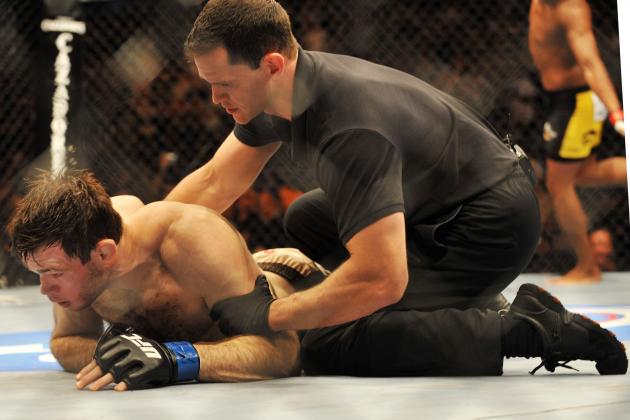 Jon Kopaloff/Getty Images

Forrest Griffin is an emotional character, and I can respect that. However, some of his post-fight antics are downright loopy.
I could pull a laundry list of interesting maneuvers we've seen from Griffin, but the two moments—beyond his fights themselves—he'll be most remembered for are running from the Octagon in a confused state after being throttled by Anderson Silva at UFC 101 and his awkward Joe Rogan impersonation after his final fight with Tito Ortiz at UFC 148.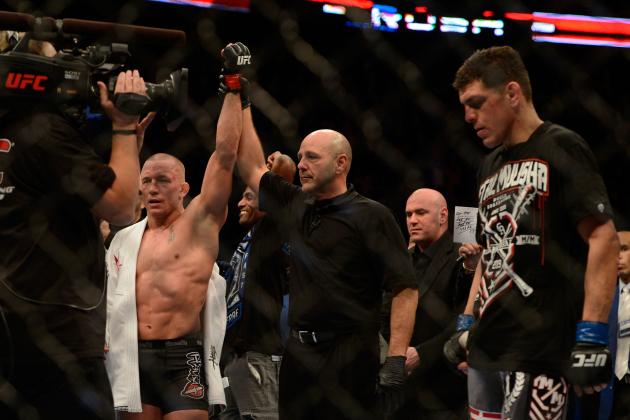 Eric Bolte-USA TODAY Sports

Nick Diaz is going to say some crazy stuff after a fight. You can bet your house on that.
In victory, he's a humble guy, but he's always got his next target aligned in his sights and wastes zero time in igniting some friction.
When he drops a fight, he's even more emotional. Expect a slew of F-bombs, a couple of conspiracy theories, another challenge or two and, of course, the inevitable announcement of retirement plans.
Diaz is an entertaining fighter to watch, but he's every bit as mesmerizing once the war is over.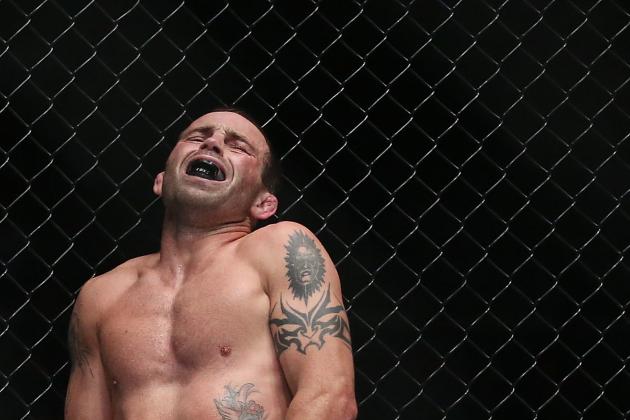 Chris McGrath/Getty Images

When Jens Pulver wins a fight he's bubbly, over-excited, and super respectful. He's always been a legitimately nice guy, more than willing to give props where props are due. In a sense, he's a bit like the most grateful child in existence.
When he loses it's a different story. The respect never leaves Pulver. He's always got something positive to say, even about the men who beat him. But he wears his heart on his sleeve, and it's a sad thing to see it break before our eyes.
The tears spill in extreme abundance, the self-doubt springs up with the intensity of a 16 year old girl battling hormones and, like Diaz, he's virtually guaranteed to announce his departure from mixed martial arts.
I love watching Pulver fight. I have since he left John Lewis a motionless heap at UFC 28, but the man might benefit from a little bit of psychiatric help. And that's not snark from me, as I have a huge respect for the man, that's simple concern.
Follow me on Twitter.