After exceeding all expectations at the beginning of the season, the Chicago Bulls have faded to the grey area of mediocrity that encompasses a handful of teams at the bottom of the playoff race. Derrick Rose may be healthy enough to return, but that doesn't mean Chicago will automatically transform into a contender with Rose on the floor.
The speculation and scrutiny surrounding Rose's return have been rampant. Nothing new has surfaced on the matter but questions continue to swirl regarding the immediacy of his return to the Bulls. As he pointed out in a February interview with USA Today, he's not returning until he is "110 percent," and that stance hasn't changed:
I don't have a set date. I'm not coming back until I'm 110%. Who knows when that can be? It can be within a couple of weeks. It could be next year. It could be any day. It could be any time. It's just that I'm not coming back until I'm ready.
"Ready" is a subjective term. Rose may be physically capable of playing, but that doesn't mean he is mentally prepared to return, and it certainly doesn't mean he has the confidence in his surgically repaired left knee to play without concern for it.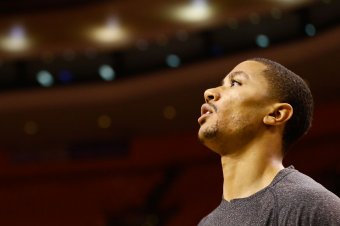 Jared Wickerham/Getty Images
The merits of coming back or staying on the bench the rest of the season are arguable but the conversation is irrelevant at this point in the season. As great a player as Rose is, he won't be enough to carry the Bulls to a championship this season.
At 36-30, Chicago did just enough in the first half of the season to avoid missing the playoffs this year. Since the beginning of February, the Bulls are 8-13 and 16 games out of first place in the Eastern Conference.
Blowout losses to Sacramento, Oklahoma City and San Antonio in the last three weeks and a 67-point effort against the Miami Heat on February 21 have highlighted a second half of futility in Chicago. Without Rose, the Bulls have worn thin and they certainly don't appear to be in any shape to make a deep playoff run.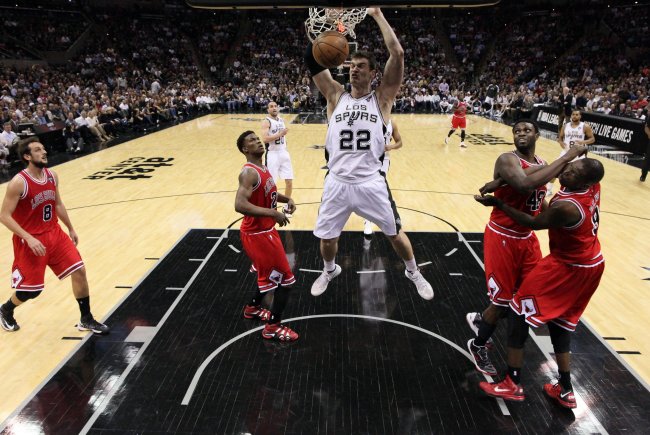 USA TODAY Sports
Even if Rose were to return to the court before the playoffs, there's little chance the Bulls would be in position to make a run at the Heat in the postseason. Miami is playing historically well, and there isn't a team in the Eastern Conference playing well enough to derail them in a seven-game playoff series.
No team will admit it, but a championship will have to go through the Heat this season, and there isn't a team in the conference with enough talent to overtake them.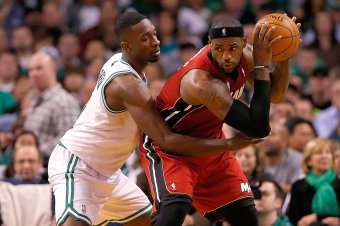 Jim Rogash/Getty Images
As offseason acquisitions and trade-deadline shuffling have taught us, the NBA is all about rebuilding, restructuring and preparing for the opportune time to make a push for a championship. With as many questions as the Bulls have raised with their second-half collapse, there's little reason to believe this is an ideal time to rush Rose back for a championship run.
An NBA title is never guaranteed, but the writing is on the wall. Chicago has played itself into a corner in the second half while Miami has taken its play to a new level.
Rose will undoubtedly revitalize the Bulls when he returns but it won't be enough to change the landscape of the playoff race. Chicago just doesn't have the momentum to sustain a championship run this season, and with 16 games remaining before the playoffs, there's no guarantee he will make enough of an impact to justify the risk.
The Bulls have a true building block on which they can create a championship contender in future seasons. As difficult as a reality as it is, this isn't the year to expect a title, with or without Rose.