Best Strategies to Win a Big March Madness Pool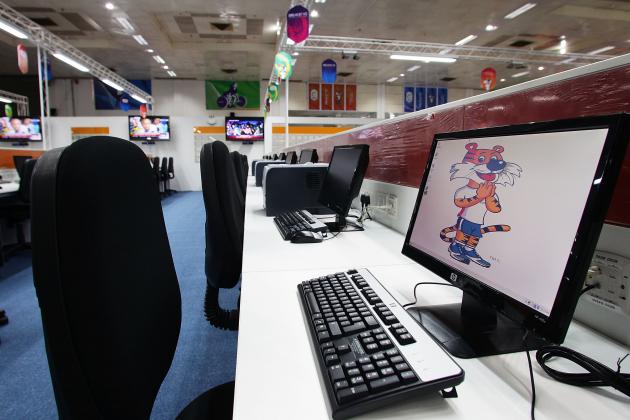 Matt King/Getty Images

When competing in a large March Madness pool (think 20 contestants or more), there is a substantive difference between picking the teams you expect to win and picking a good bracket.
A good bracket zigs where others zag. A good bracket shuns convention (in moderation). At times, a good bracket defies otherwise good logic.
By its very nature, a high-entry bracket competition rewards high-risk behavior. The only way to win is to make picks others are less likely to make.
Now, that doesn't mean you pick Liberty to win it all (anyway, you can't now). Some risks, naturally, are too extreme to justify.
There is, however, a middle ground—subtle inflection points where one can make small departures from the pride without abandoning all hope of victory.
Begin Slideshow

»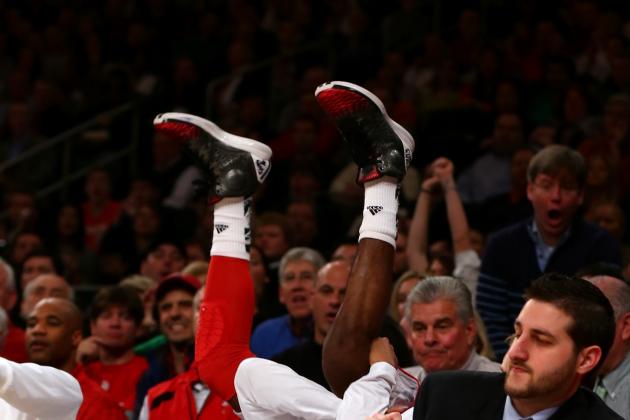 Elsa/Getty Images

What do Ohio State (2012), VCU (2011), Michigan State (2010) and Connecticut (2009) all have in common?
Each team either struggled down the stretch or lost early in its conference tournament. Each team also made that year's Final Four.
Humanity suffers from an affliction called recency bias, whereby we're more likely to remember (and in this case, overvalue) events that happened in the near past and either forget or dismiss the larger picture.
That's why you'll find the majority of folks picking teams like Louisville, Wisconsin, Ohio State and Miami to make deep tournament runs. They're "hot," or so the thinking goes. All those teams are plenty capable, but remember, we want to avoid obvious choices. We need separation.
More complete data sets, for example, will tell you that teams such as Pittsburgh, Florida, Michigan, Michigan State, Indiana and Missouri are equally capable of March excellence.
Cold teams represent better value because they're less likely to pop up on other brackets.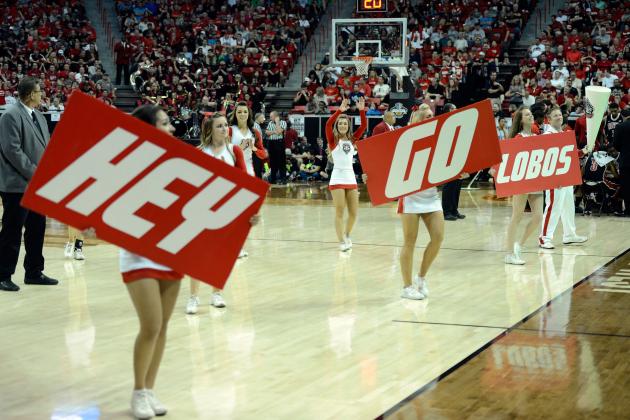 Jeff Bottari/Getty Images

There are plenty of reasons to pick against schools from outside the Power Six.
A) They don't play the same level of competition week-to-week as power conference schools.
B) They often don't have as much tournament experience as power conference schools.
C) They have funny names.
That last reason might be the most trenchant.
When forced to choose between the name school and the upstart, Casual Fan X is taking the name school every time. I mean Kansas, like, always does well, right?
Meanwhile, the Gonzagas, New Mexicos and Saint Louises of the world go largely shunned. Now, I wouldn't call any of those teams finals favorites, but each of them is capable of beating blue-blood schools based on their peripheral statistics this season.
Gonzaga, for example, ranks fourth nationally in Pythagorean winning percentage on KenPom.com, which is better than recent past champions like Connecticut (2011) and Syracuse (2003).
While that doesn't make the Bulldogs a favorite, it certainly means they have a chance to win the whole thing. And if they do, it'll deliver a lot more relative value to the person that picked them than if, say, Indiana takes the crown.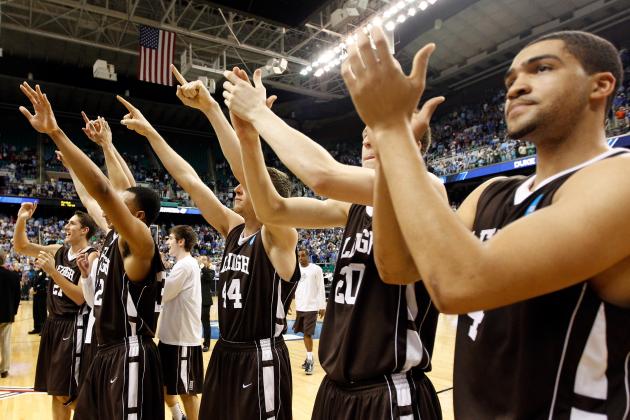 Streeter Lecka/Getty Images

Last year's Duke Blue Devils earned the South Region's second seed despite a defense that ranked just 70th in adjusted efficiency.
That isn't to say Duke was bad or didn't deserve its seed. But the numbers suggested that the Blue Devils defense would prevent them from making a deep tournament run. Of course, no one could have predicted that Coach K's team would lose its opening-round matchup to 15th-seeded Lehigh, but it wouldn't have been crazy to pick against Duke in that game.
If you're able to identify a high-seeded weakling—the type of club that others might pencil into the Final Four—it's worthwhile to pick against that team early. If the weakling goes down in an upset, you'll poach a few points from the unsuspecting masses. If the weakling survives early but loses, as anticipated, during the second weekend, your losses will be minimal.
Georgetown, for example, has a mercifully ineffective offense compared to the other top contenders. If the Hoyas make the Final Four, they'd be one of the worst offensive teams to make it that far in recent memory.
Plausible doubt in hand, why not pick against Georgetown early? The reward could be solid, and John Thompson III's team isn't likely to burn you with a run to the 'ship.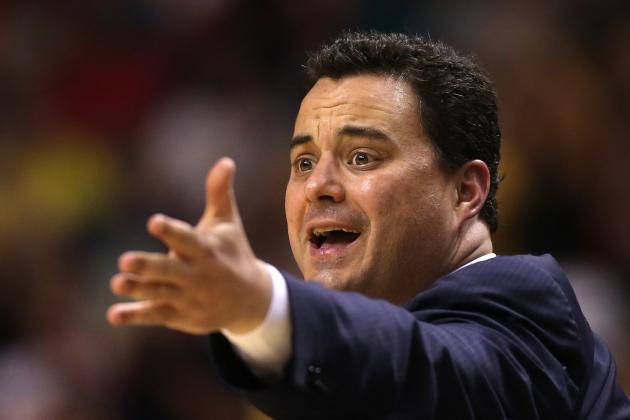 Jeff Gross/Getty Images

Every year, the college basketball predictor bunnies hop around a handful of opening-round matchups and scream, "Upset! Upset! Upset!"
Usually, their logic is sound, and they've identified specific statistical or stylistic traits about the favorite that the underdog is well suited to exploit.
But big picture, the favorites are still the favorites for a reason, and more often than not, they win the games in question. And after clearing the hurdle, many of them go on to reaffirm their favorite status by rampaging through the rest of the tournament field.
Last year, Davidson was a chic pick to knock off 14th-seeded Louisville. The Cardinals survived, 68-60, and went on to make the Final Four. Belmont was supposed to give Wisconsin trouble in 2011, but the Badgers took care of business and wound up in the Sweet 16.
The following teams have been widely identified as vulnerable in the round of 64 this time around:
Arizona (6) against Belmont (11)
Memphis (6) against Saint Mary's (11)
Michigan (4) against South Dakota State (13)
Marquette (3) against Davidson (14)
Oklahoma State (5) against Oregon (12)
UCLA (6) against Minnesota (11)
Now, all these teams have reason to be wary. But that also means a significant chunk of your competitors will pick them to lose early.
Take a chance on Marquette, Michigan or Arizona—and by "chance" I mean Sweet 16 or beyond—and you might find yourself collecting valuable points where others have hit a dead end.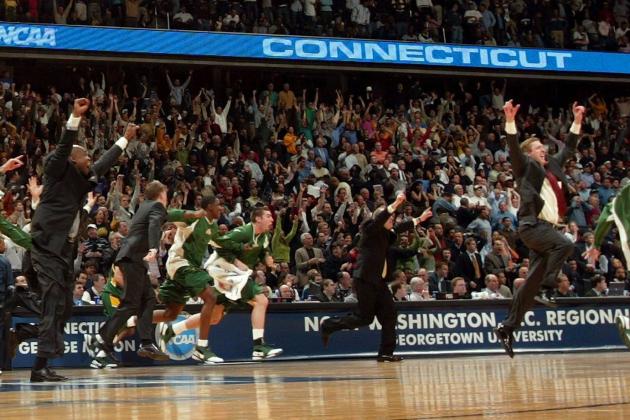 Win McNamee/Getty Images

Everyone wants to be the genius.
Everyone wants to be the guy who picked George Mason to make the Final Four in 2006. Or the gal who picked VCU in 2011. Or Butler whenever Butler plays.
Don't be that guy.
Yes, it would be incredibly valuable if you nailed a pick like that, but you won't.
I'd estimate that 99 percent of outlandish tournament predictions result in calamitous failure. The point is to make smart, subtle, against-the-grain picks—not to put all your chips on one exceedingly unlikely outcome.
And for that matter, don't create some renegade Frankenstein bracket where you mix and match all the strategies found in the prior slides.
More often than not, it's the conventional bracket that takes top prize. Add a splash of nuance, and you'll be good to go.