Boise State Basketball: 2013 Broncos' Historic Run Continues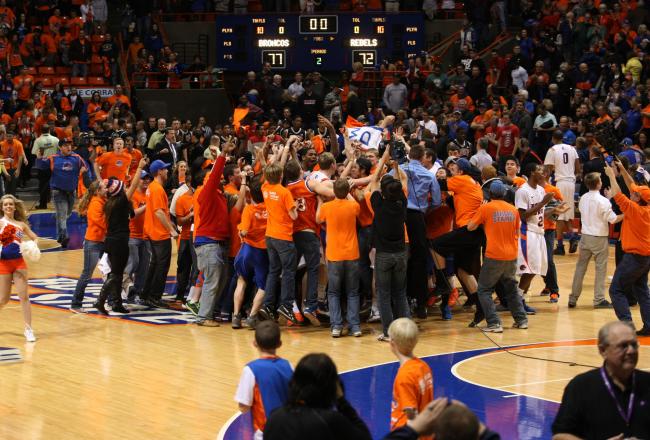 Brian Losness-USA TODAY Sports
Early in the 2012-13 basketball season, Boise State fans started to get excited.
It wasn't necessarily the first three wins that raised a few eyebrows, but instead, a four-point loss to then No. 15 Michigan State on the road that made some think the Broncos might be better than expected.
In the Mountain West men's basketball preseason poll, the Broncos were picked to finish eighth. With 43 points, Boise State was only ahead of Air Force and six points behind Fresno State in that poll.
After the Michigan State loss the Broncos rebounded with a convincing win over UCSB but then shocked many in the basketball world with a huge upset win over then No. 11 Creighton by an impressive 83-70 margin.
What made the win even bigger was that it was on the road in front of 16,364 hostile fans in CenturyLink Center. In hindsight, it is probably this win that gave the Broncos the ability to ride the bubble into the 2013 NCAA tournament.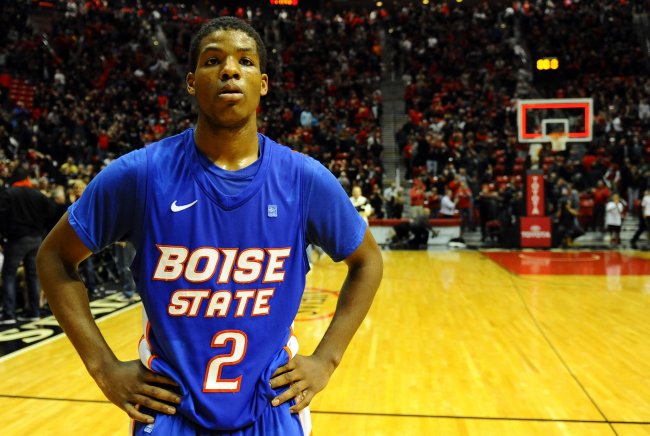 USA TODAY Sports
Injuries hindered the Broncos
Fighting injuries along the way, the Broncos had some impressive victories and some heart-breaking defeats. A 79-74 overtime loss to MWC champion New Mexico was one Boise State could have and probably should have won.
Losses to Air Force and Nevada were head-scratching, but the Broncos were shorthanded for those, and as soon as they were healthy they began to rebound.
A big win over UNLV, 77-72, was a very important and impressive win. Other key victories would come over Colorado State and San Diego State in the last game of the regular season.
When the Broncos lost to those same Aztecs just five days later in the MWC tournament, some fans wondered if that loss would keep their beloved team out of the NCAA tournament—but, it didn't.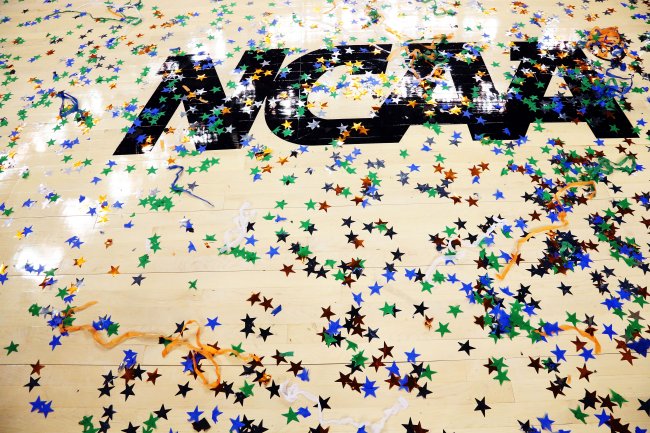 Ronald Martinez/Getty Images
History was made
For the first time in school history, the Boise State Broncos men's basketball team was an at-large bid to the Big Dance.
On selection day, the team huddled together as did fans all over the Treasure Valley. As the brackets began to fill up, the hope began to dwindle.
It wasn't until the very last bracket that the name Boise State popped up on the screen. The team celebrated and so did the fans. It was a play-in game, but no one was complaining.
Wednesday, March 20, 2013 at 7:10 MST, the Boise State men's basketball team will step onto a court in Dayton, Ohio to face the Explorers of La Salle.
In a way, it is appropriate for the Broncos to be facing a team called the Explorers. This is uncharted territory for Boise State, and no doubt, it does not want its journey to end just yet.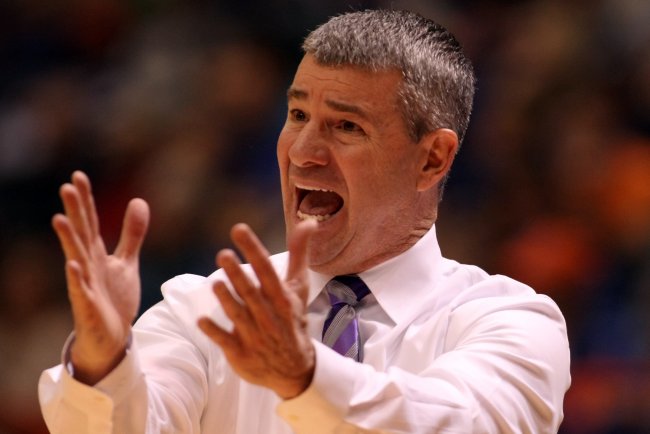 Brian Losness-USA TODAY Sports
Head coach Leon Rice deserves a lot of credit.
In 2010, when Leon Rice was announced as the new Boise State head basketball coach, many were excited. Rice had spent 11 years as an assistant at Gonzaga, and the hope was that he could bring some of that success to Boise.
Well, so far he has.
In just his third season at the helm, Rice finds himself exceeding expectations and making Bronco fans pay close attention to something other than football.
The amazing thing is that Rice has just one senior on his squad. Many fans thought that the 2013-14 season would be the break-out season.
However, none of those same fans seem to be complaining that Rice is one-year ahead of schedule.
This article is
What is the duplicate article?
Why is this article offensive?
Where is this article plagiarized from?
Why is this article poorly edited?