WWE Raw Results: Winners, Twitter Reaction and Highlights from March 18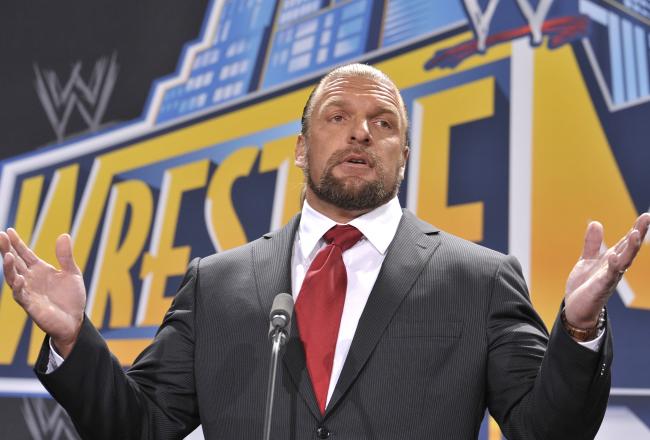 Michael N. Todaro/Getty Images
There are less than three weeks until WrestleMania 29, and the WWE used Monday's Raw to further the secondary storylines and continue to build the main-event caliber matches already on the card.
Did Monday's Raw make you want to order WrestleMania 29?
Monday's show
wasn
't the best episode of Raw on the road to WrestleMania, but it did a great job of laying the groundwork for the
undercard
of the
WWE
's biggest show of the year.
While the secondary storylines should have been built weeks ago, the fact that the entire show is starting to come together so fast will result in a very exciting final two weeks of WWE programming.
Raw's job is to get the fans excited about what's next, and the feeling coming out of Monday's show is that the WWE Universe is ready for the WrestleMania homestretch.
Raw Results from March 18 (via WWE.com)
John Cena defeated Darren Young.

Ryback defeated David Otunga.

Fandango refused to face The Great Khali.

R-Truth defeated Damien Sandow via Count-Out.

The Undertaker demanded CM Punk return Paul Bearer's urn to him.

WWE Tag Team Champions Team Hell No defeated Primo & Epico.

World Heavyweight Champion Alberto Del Rio defeated Cody Rhodes; Jack Swagger attacked Ricardo Rodriguez.

Randy Orton and Sheamus defeated 3MB.

Dolph Ziggler defeated Kofi Kingston; Team Hell No challenged Dolph and Big E to a match at WrestleMania 29.

Intercontinental Champion Wade Barrett defeated Chris Jericho and The Miz.

Triple H attacked Paul Heyman and signed his WrestleMania contract.
Triple H Puts His Career on the Line
After watching Brock Lesnar destroy the New Age Outlaws last Monday, it was clear that Triple H would agree to the blind stipulation in his WrestleMania match with Lesnar. After assaulting Paul Heyman before finally putting pen to paper, it was revealed that the duo's match at the WWE's marquee show would have Triple H's career on the line.
Question on Everyone's Mind: Does the Stipulation Make You Care About This Match?
The WWE Universe can complain about the build to the first matchup between these men at SummerSlam 2012, but the build to this match has been much better. Add in the No Holds Barred stipulation and the fact that Triple H will be forced to retire if he loses, and there is little doubt that this chapter of their feud will be the most violent and the most entertaining.
Twitter Reaction
WWE legend Shawn Michaels took to Twitter to tell Triple H and the wrestling fans out there that HBK had his long-time friend's back no matter what decision he made:
No matter what decision @tripleh makes tonight regarding his match with Brock Lesnar, I'm n board!! Let's get ugly! #GotYourBack#Raw #MRA

— Shawn Michaels (@ShawnMichaels) March 19, 2013
Triple H signed the contract for his WrestleMania match with Lesnar, but brutally assaulted Paul Heyman before doing so. WWE's official Twitter account shared a photo of Heyman backstage after the attack:
#WWE PHOTO GALLERY: Paul Heyman feels the effect of Triple H's attack: photos wwe.me/2vzOv4

— WWE (@WWE) March 19, 2013
CM Punk Drops the Urn
If the contingent of fans that didn't like CM Punk's action's last week were watching this week, they undoubtedly had a conniption fit over the former WWE champion mimicking Paul Bearer's voice, tossing the urn around backstage and even dropping the sacred symbol on the floor.
Question on Everyone's Mind: Did Punk Go Too Far Again?
Punk and The Undertaker are building a feud that must be worthy of a WrestleMania 29 main event, so if that requires Punk dropping the urn to build legitimate heat with his competitor and add intrigue to the matchup, that's what the WWE must do. While some can call Punk's actions distasteful, the way this storyline has been handled thus far is perfect.
Twitter Reaction
When Punk was playing with the urn backstage and dropped it, the former champion let a bad word slip. Just as legendary commentator Joey Styles stated on Twitter, thank goodness for the tape delay:
LOL! @cmpunk is the best reason for the live TV seven second delay since @steveaustinbsr. @wwe #RAW

— Joey Styles (@JoeyStyles) March 19, 2013
WWE insider Arda Ocal has a suggestion about what Punk should do next with The Undertaker's urn:
Next, CM Punk will melt down the urn and wear it like a big gold chain... #Kama #RAW

— Arda Ocal (@arda_ocal) March 19, 2013
For more wrestling talk, listen to Ring Rust Radio for all of the hot topics or catch the latest episode in the player below (some language NSFW.)
This article is
What is the duplicate article?
Why is this article offensive?
Where is this article plagiarized from?
Why is this article poorly edited?